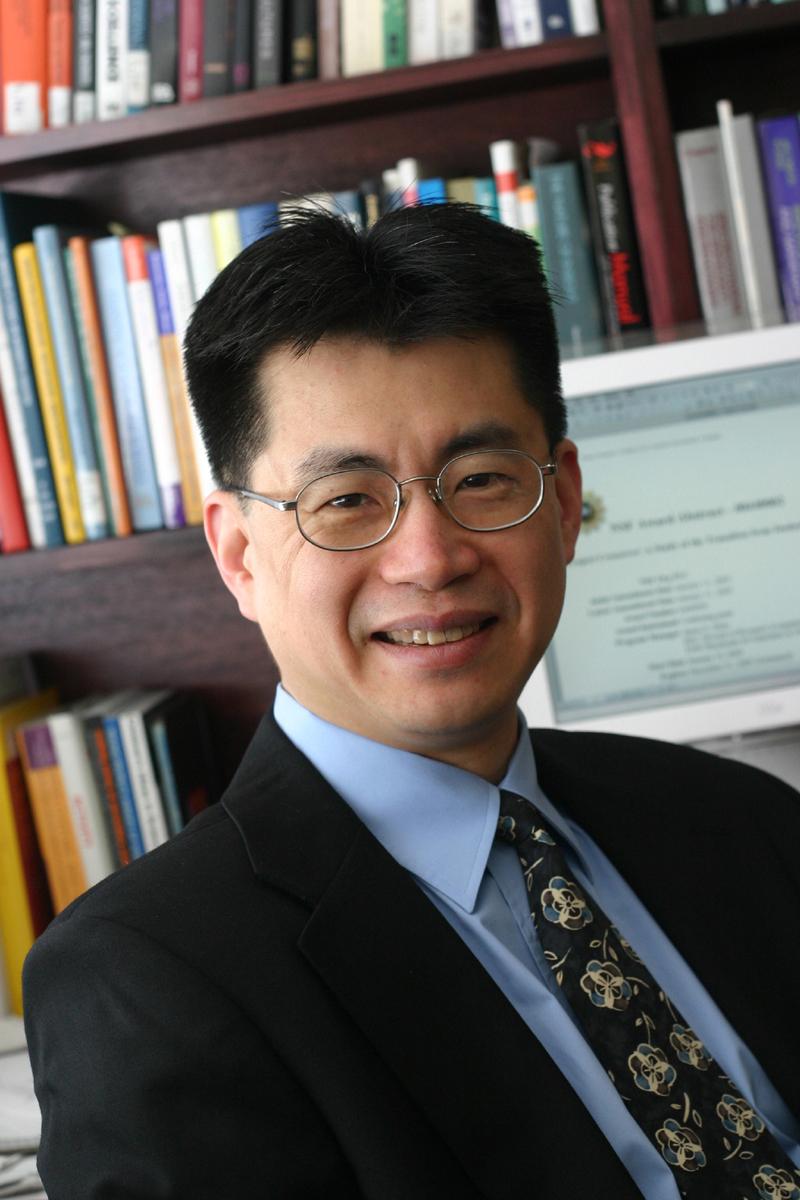 December 14, 2010 — With an eye toward developing the scientifically trained workforce of tomorrow, Robert H. Tai, a professor in the University of Virginia's Curry School of Education, is part of a research team taking on two primary tasks: mapping the nation's myriad well-established, out-of-school-time science programs and examining the expectations and assumptions that out-of-school-time experts and national policymakers have for informal science education.
Millions of dollars each year are spent on informal science learning experiences, after-school programs and summer programs. Much of the rhetoric in support of these programs points toward impacts on scientific workforce development. Yet, despite this level of investment, many questions about the long-range impact of these programs are largely unanswered.
Funded with a $440,000, two-year grant from the National Science Foundation, the work to map high-quality out-of-school-time programs and to examine the expectations and assumptions that experts and policymakers have about their impact lays the groundwork for a future study that Tai and his collaborators have in mind.
"Out-of-school-time programs have long been seen by many to play an important role in energizing young people about science," Tai said. "Still there are many questions that remain about how these programs might be best formulated and whether or not these kinds of experiences have the impact we hope they do."
This study, which he expects to complete in two years, will also lay the groundwork for future research of a longitudinal nature, Tai said.
"Frequently, researchers focus on what previous researchers have done in the field," he said. "With respect to the research we are proposing to do here, there is a paucity of previous work, and therefore we must turn to the people who will draw from our work to inform their decisions."
Examples of well-established extracurricular science programs range from 4-H to high-quality, single-site programs such as Project Exploration in Chicago and the YES Program at the St. Louis Science Center.
"We are taking a broad-brush approach to the grade levels," Tai said "Our approach is to examine the influence of out-of-school-time programs across the grade levels, from those that are oriented to elementary-aged children through high school."
The study is being carried out in collaboration with Sandra Laursen and Heather Thiry, researchers at the University of Colorado at Boulder's Ethnography and Evaluation Research Center.
The Colorado researchers are leading the mapping study, while U.Va. will focus on investigating the needs of experts and policymakers.
Tai is conducting the research at U.Va. with Xitao Fan, Curry Memorial Professor of Education, and a team of graduate research assistants.
Tai's research in this and other studies focuses on scientific workforce development.
"It has been my approach to dig deep into the various areas that appear to influence how people choose to do science. As a result, my research investigations include early elementary-age children through practicing scientists," he said. "I believe it is this kind of long-term view that, in the end, will offer the clearest picture about science and workforce."


-- by Rebecca Arrington
Media Contact
Assistant Director of Media Relations Office of University Communications
rpa@virginia.edu (434) 924-7189