The University of Virginia is partnering with a leading telehealth firm with expertise in higher education to get students instantaneous, around-the-clock, free mental health services, starting Monday.
Any student who has paid UVA's comprehensive health fee will have ready access to the service, called TimelyCare, and can download the associated app to their phone or other device.
TimelyCare is a mental health support interface created by TimelyMD, the leading telehealth company specializing in higher education.
As part of the arrangement between TimelyMD and UVA's Counseling and Psychological Services, each year students will get 12 free scheduled telehealth visits with a licensed mental health provider, either in Virginia or the rest of the country.
This added layer of mental health support for UVA students comes amid increasing demand for services caused by the coronavirus pandemic. Nicole Ruzek, director of UVA's Counseling and Psychological Services, said her team is excited about the enhancement and she hopes students will be, too.
Ruzek answered UVA Today's questions about all the news service that will be available to students in just a few short days.
Q. What is TimelyMD?
A. TimelyMD is a company that partners with universities across the country to provide telehealth services to college students. It will serve as an extension of the University's existing services, allowing us to expand our reach to a broader number of students. So, it's really a service in addition to what the counseling center is already providing. We want people to know that rather than being a completely external referral source, TimelyMD will work very closely with Counseling and Psychological Services to deliver mental health care to UVA students.
Q. What services will students have access to?
A. There are basically three components to their mental health platform, and all UVA students who pay the comprehensive health fee will have access to these three services.
The first service is scheduled counseling visits. All eligible students are allotted 12 scheduled telehealth counseling visits per year. Similar to engaging in one-on-one counseling with a University therapist, students will be able to access counselors through TimelyMD's platform, TimelyCare, and students will not be charged for those 12, 50 minute-long sessions.
The second component is an on-demand service called TalkNow. This service allows students to connect with a mental health professional any time of day, either by phone or video. Students can use TalkNow to discuss any level of concern, from either conflicts with roommates to more serious mental health crises. And the staff are trained to work with any level of concern and happy to assist 24 hours a day, seven days a week.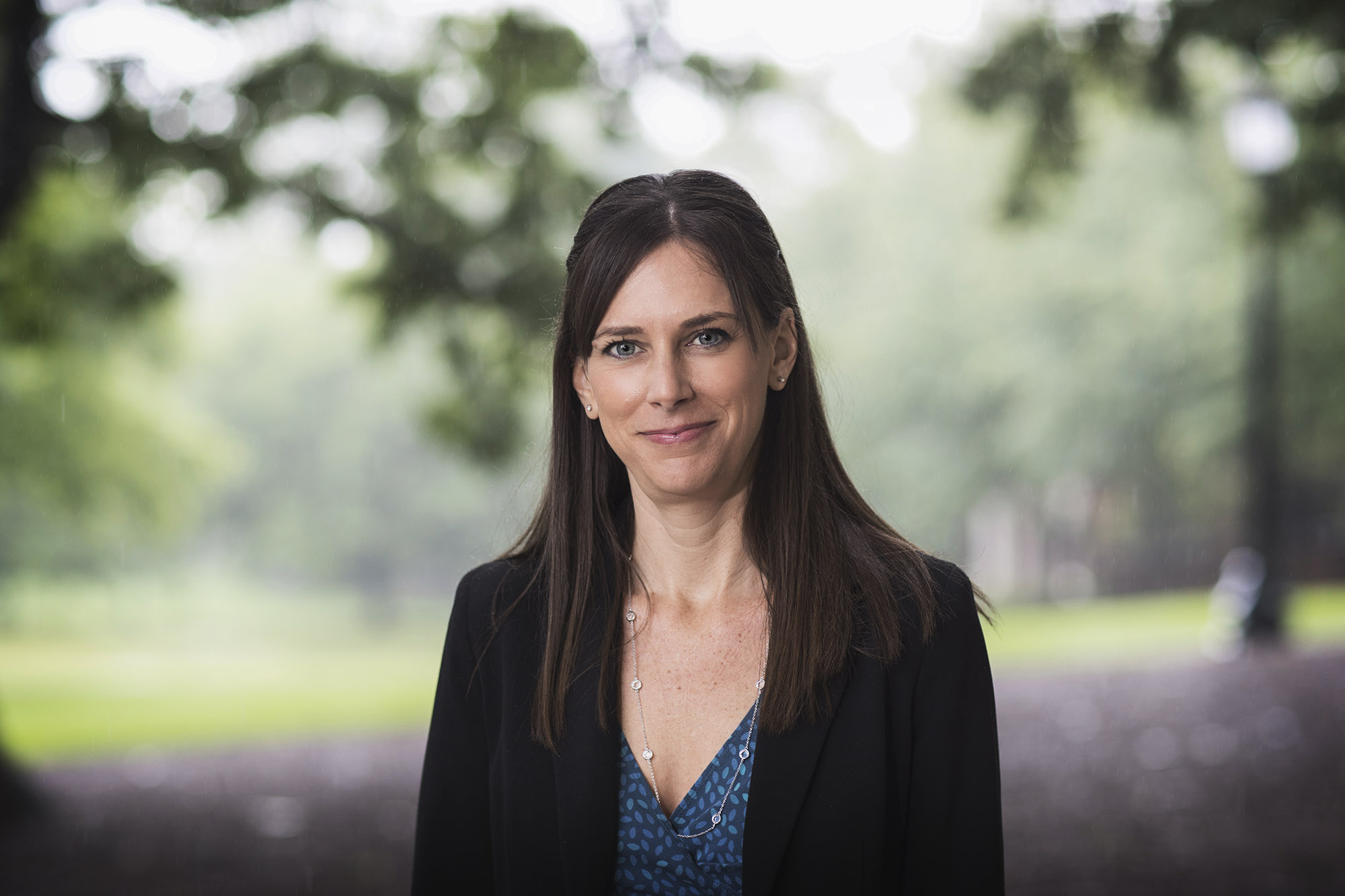 Nicole Zuzek, who heads UVA's Counseling and Psychological Services, said the new service should ease wait times for students with mental health needs. (Photo by Dan Addison, University Communications)
The third service is psychiatric care. If a student comes to Counseling and Psychological Services or accesses TimelyMD independently, and it is determined that they may benefit from medication with a telehealth provider, either the UVA clinician or TimelyMD's clinicians will connect the student with a TimelyMD provider for ongoing psychiatric care.
Q. Is there a way for students to find the counselor who is just right for them?
A. Yes. One of the big advantages of this new service is that it will allow students to access a broad range of therapists. Providers are located across the state of Virginia and TimelyMD has told us that they make it a priority to hire providers from a diverse range of backgrounds. So, if students are wanting to meet with a provider from a specific racial or religious background or with expertise in a certain area, they will be able to search for such providers and get connected. TimelyMD has let us know that if such providers are not available, if a student is looking for something very specific, they are open to feedback and they will try to hire more staff if they're able to accommodate those needs.
Q. What if an out-of-state student is returning home for a long break? Can they still get access to care?
A. TimelyMD has providers in all 50 states. So, if students are returning home to another state during breaks, they are able to access providers in that state and receive care.
Q. What if I'm a student with a therapist who's based in Virginia, but then I go home for the winter break and I live in California? Can I stay with the person I've been working with?
A. If the provider is licensed in both of those states, yes. If not, the student would have to transfer to a new, in-state provider.
Q. What if a student calls the 24-hour hotline and the situation is extremely serious? How do serious situations get triaged?
A. We have completed what's called a client card that all TimelyMD providers have access to, such that if a student calls in crisis and speaks to one of their providers, they know our protocols that we use in Counseling and Psychological Services. So the providers are instructed to follow those protocols in order to get to the appropriate resources as soon as possible.
Q. Why did your team decide to augment your services by adding this option?
A. I think one piece that is important that we get a lot of questions about is wait times for services. TimelyMD is going to allow us to reduce wait times. They've let us know that students are typically able to connect with a provider within a week unless the student wants to work with someone who has very unique specialization or background; then it might take a little bit longer. But that's one big advantage of us utilizing this service.
Q. How did your team select TimelyMD?
A. We looked at several companies that serve college students and ultimately chose TimelyMD because of their responsiveness, their openness to customer feedback and their commitment to making sure that our needs are uniquely met.
Part of that vetting process was making sure that they were assessing wait times and student satisfaction so that they can deliver services that meet the demands and needs of our students. We were also encouraged by their existing relationships with similar schools to UVA, such as Duke and Johns Hopkins universities.
Article Information
September 28, 2021
/content/uva-rolls-out-free-demand-mental-telehealth-services-students