UVA Selects Malo A. Hutson as Dean of the School of Architecture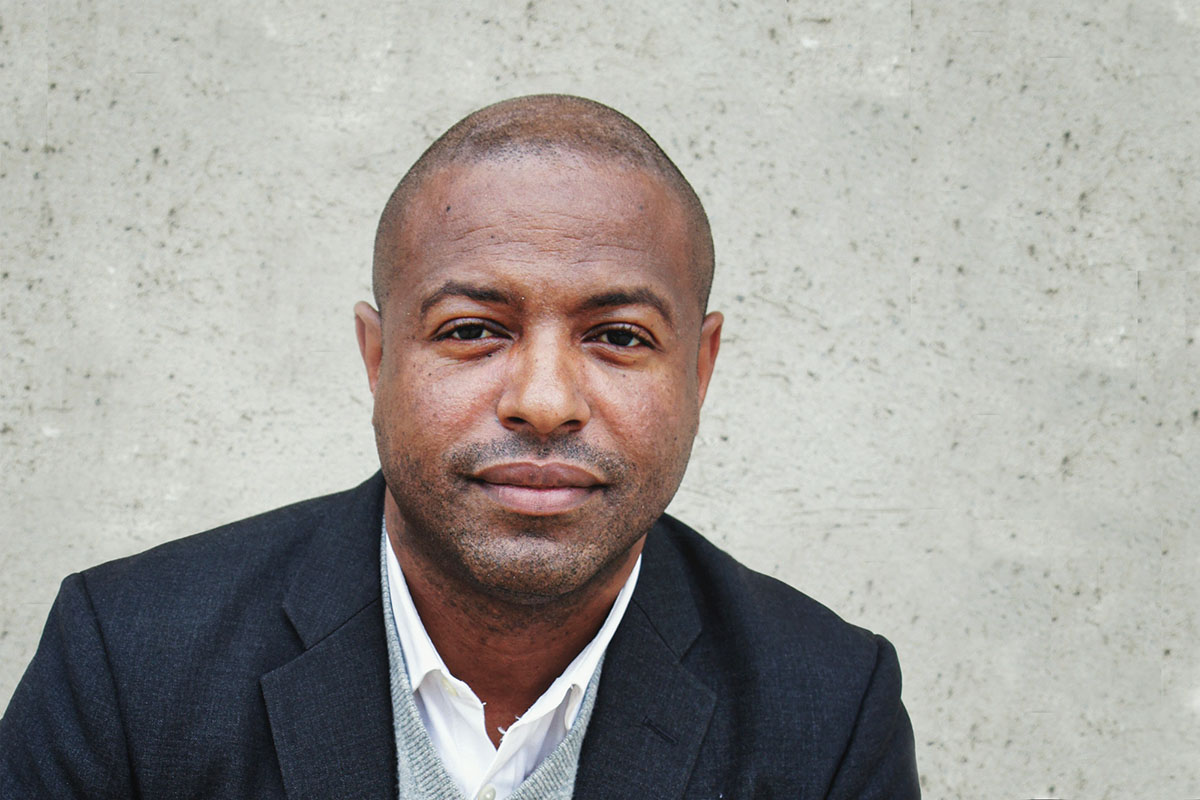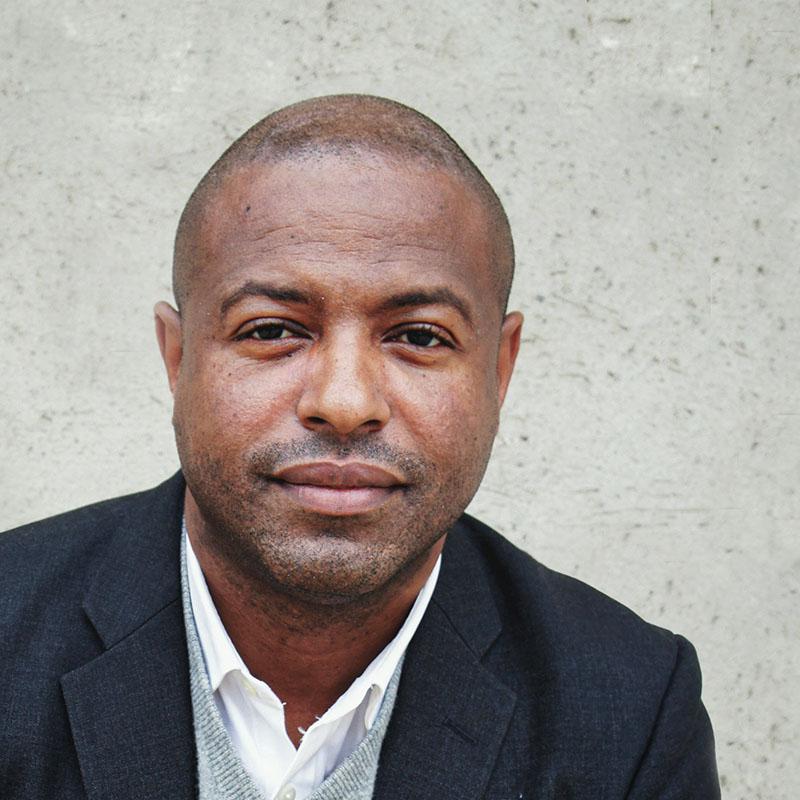 UVA Selects Malo A. Hutson as Dean of the School of Architecture
Currently a professor at Columbia University, Hutson is an internationally recognized expert in the areas of community development, environmental justice and urban health.
The University of Virginia announced today that Malo A. Hutson has been appointed the dean of the School of Architecture, effective July 1.
Hutson is currently a tenured professor and director of the Urban Planning Ph.D. Program in the Graduate School of Architecture, Planning, and Preservation at Columbia University in New York City, as well as director of the school's Urban Community and Health Equity Lab. He is a nationally and internationally recognized expert in the areas of community development, environmental justice and urban health.
Hutson brings with him a proven track record of academic leadership, and his collaborations across disciplines in both the academic and professional sphere place him at the nexus of environmental, architectural and urban equity studies.
"Malo brings a depth and breadth of experience and scholarly accomplishment that stand out in his field," UVA Provost Liz Magill said. "Just as important is his vision for the future of UVA Architecture and its ability to create solutions for real-world problems. Malo has continuously demonstrated strategic brilliance in connecting architecture and urban planning to other disciplines for the benefit of his community, his students and his profession."
At Columbia, Hutson was a faculty member of both the Earth Institute and the Columbia Population Research Center, where he co-led the urbanism group. He also served as director of project development for Columbia World Projects, a university-wide initiative focused on mobilizing Columbia researchers to work on global challenges in concert with government, the private sector and community organizations. In this role, he helped build teams and develop a portfolio of projects in excess of $100 million with wide strategic scope and significant social impact, including several projects sited in Virginia.
"I'm thrilled to be joining the School of Architecture as dean," Hutson said. "The A-School faculty and students are at the cutting edge of research, teaching and creative practice. Collectively the A-School community is working to address some of the most pressing issues facing our society, ranging from climate resilience to environmental health and racial justice."
Hutson's research focuses on community development and urban equity, including the intersection of urban planning and racial, ethnic and health inequities and the interplay of the built environment and health. He is also the co-founder and a principal of a professional services consulting firm specializing in community-centered projects that improve the economic, environmental, political and social well-being of urban residents.
His recent research and consulting engages local government agencies around food systems and equity. He is the recipient of numerous fellowships and awards throughout his career, including the Salzburg Global Fellowship, two Mellon Fellowships and a Robert Wood Johnson Foundation Health & Scholar Fellowship, among many others.
"Among Dr. Hutson's many qualities that impressed the committee is his commitment to advancing the public good through both institutional leadership and relevant scholarship," said Jeana Ripple, UVA associate professor of architecture, director of the Master of Architecture program and co-chair of the search committee. "The committee is thrilled with Malo's vision, experience, generosity, dedication to advancing design and scholarship, inclusive excellence, alumni engagement and funded research capacity."
Prior to Columbia, Hutson held a tenured appointment as Chancellor's Professor of City and Regional Planning in the Department of City and Regional Planning at the College of Environmental Design, University of California at Berkeley. He also chaired the Urban Studies program and served as the associate director of the Institute of Urban and Regional Development, overseeing significant research funding to foster collaborative research and scholarship across the Berkeley campus and globally.
In addition to his scholarly accomplishments, Hutson is a respected teacher and mentor in the design and planning community. Throughout his career, he has overseen multiple award-winning dissertations and has helped undergraduate and graduate students achieve highest honors in the field, including Fulbrights and two Schmidt MacArthur Fellowships, funded by the Ellen MacArthur Foundation.
"In the past years, Professor Hutson's contributions across [the Graduate School of Architecture, Planning, and Preservation] and Columbia University have been nothing less than tremendous," said Amale Andraos, dean of the school. "He has made a lasting impact on many of us as a colleague and as an inspiring teacher and adviser to our students. While we are saddened to see him leave, I am thrilled he will be joining you in this leadership position, which no doubt will be transformative, with positive ripples across our disciplines and fields."
Hutson's work in support of diversity, equity and inclusion goes beyond his research and student engagement. At Columbia, he serves as a member of Columbia University's Provost's Advisory Council for the Enhancement of Faculty Diversity and the co-leader of the Graduate School of Architecture, Planning, and Preservation's Anti-Racism Task Force. In these roles, he devised and contributed to strategic approaches to address racism, create pipeline diversity, support inclusive excellence and equity, and strengthen the presence, prominence and role of women and underrepresented minorities in leadership positions at Columbia.
Hutson received a Bachelor of Arts in sociology in 1997 and a Master of City Planning in Regional and Economic Development in 1999 from the University of California at Berkeley. In 2006, he received a Ph.D. in Urban and Regional Planning from the School of Architecture and Planning at the Massachusetts Institute of Technology, followed by the Robert Wood Johnson Foundation Health & Scholar postdoctoral fellowship at the University of Michigan's School of Public Health.
Hutson succeeds Ila Berman, who returns to the School of Architecture faculty after a five-year term as dean.
"Ila Berman has successfully steered the School of Architecture toward a more inclusive and more interdisciplinary future during her tenure as dean. We're fortunate that she will continue to contribute the school's progress as a member of the faculty," UVA President Jim Ryan said. "Malo Hutson is the right person at the right time to lead the school's next chapter. He brings many strengths as a scholar, leader and practitioner in the areas of community development, environmental justice and urban health, and it will be a pleasure and honor to welcome him to the UVA community. Provost Magill and Associate Professor of Architecture Jeana Ripple, along with the entire search committee, have recruited an outstanding new dean, and I am grateful for their efforts."
Hutson will be joined in Charlottesville by his wife, Moira O'Neill, and their two children, Nia and Liam.