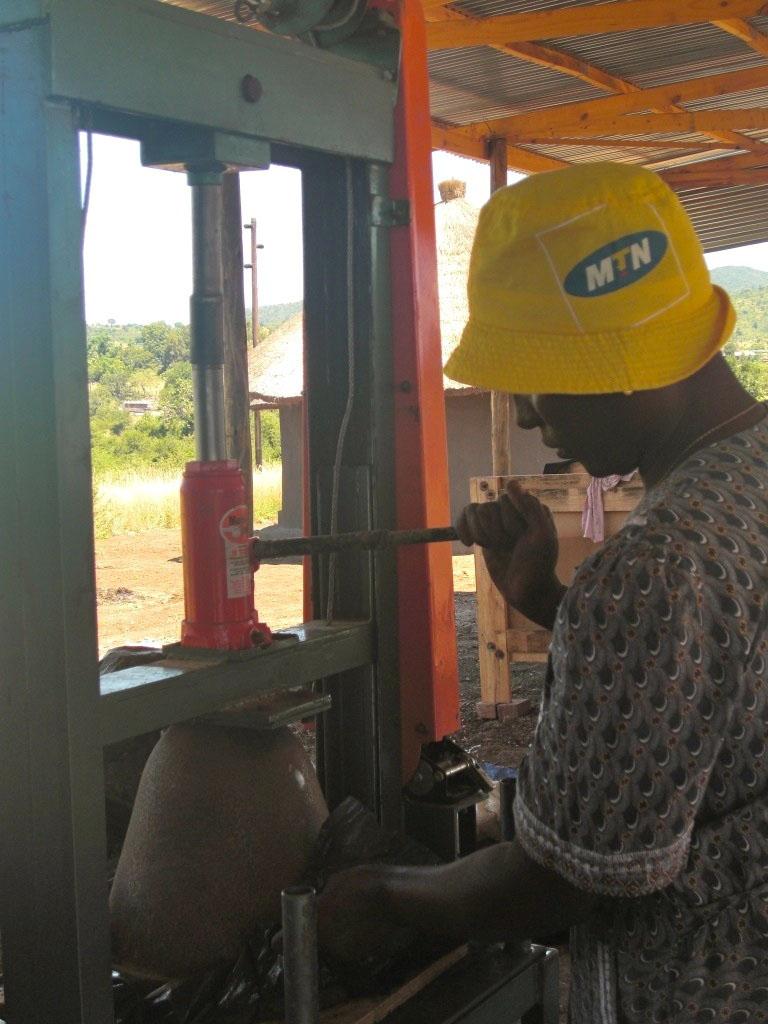 April 24, 2012 — A team of University of Virginia students aiming to improve water quality and the local economy in a rural South African province won the $20,000 grand prize at the Walmart Better Living Business Plan Challenge, held April 13 in Bentonville, Ark.
The team presented a business plan for PureMadi, which seeks to meet a need in South Africa by building water filters out of materials that are mainly available in the local community and funneling revenue from the sale of filters back into the community. In the process, the group hopes to make clean water an affordable reality for the residents of Limpopo Province, South Africa.
Team members are engineering students Lydia Abebe and Caroline Hackett, third-year civil and environmental engineering majors in the School of Engineering and Applied Science; Molly Tyeryar, a fourth-year economics major in the College of Arts & Sciences; and Darden School of Business second-year students Layton Hill and Bennett Graham.
PureMadi ("madi" is the Tshivenda South African word for water) is led by civil and environmental engineering professor James Smith and Dr. Rebecca Dillingham, a U.Va. infectious diseases and international health physician and associate director of the University's Center for Global Health. The interdisciplinary project is part of a larger collaboration, Water and Health in Limpopo (South Africa), which brings together U.Va. professors and students from engineering, architecture, medicine, nursing, business, commerce, economics, anthropology and foreign affairs to work on sustainable solutions to global water problems.
PureMadi has earned financial support from the National Science Foundation and the National Institutes of Health and from U.Va.'s Jefferson Public Citizens program and the Office of the Vice Provost for International Programs.
The grand prize of $20,000 in unrestricted funding will allow the PureMadi team to begin production this summer.
The second-place winners from the University of California, Davis, received a $10,000 prize for the project to build a crowd-sourcing website for non-profits. In March, the PureMadi team won the regional competition in Washington, D.C., competing against six other regional champions.
For information on PureMadi, visit here.