Research is a cornerstone to discovery and education. At the University of Virginia, more than half of graduating students typically complete a significant research, design or creative project as part of their undergraduate program of study.
The Harrison Undergraduate Research Awards program is a key element of this, offering students a wide variety of opportunities to pursue their research. Students can receive up to $4,000 apiece to pursue their research interests; faculty mentors oversee the projects and receive up to $1,000.
The Harrison Undergraduate Research Awards, created through a gift from the late David A. Harrison III and his family, have been presented every year since 2001, introducing students to the intellectual joy of creating knowledge, and launching them toward an array of careers.
Below, three of last year's grant recipients discuss what they have researched.
Survivor's Mental Health
Can digital mental health applications help women survive cancer? Ravi Suresh is exploring that question.
Suresh, of West Lafayette, Indiana, a fourth-year global public health major and a Harrison Undergraduate Research Award recipient, analyzed how female cancer survivors used a mental health mobile application, examining when and where they use the app as well as the different exercises done within it, to better tailor mental health apps to meet the needs of cancer survivors.
"By exploring where and when users navigate specific modules within the application, we can elucidate future visions of the app that may provide treatment recommendations based on the time of day," Suresh said.
The application, iCanThrive, is user-initiated, meaning users launch and activate the app when and where they desire.
"The core functionality of the app is composed of eight exercise modules," Suresh said. "Each module focuses on a specific aspect of mental health and wellbeing drawn from basic tenets of cognitive behavioral therapy, such as reducing worry and problem-solving, acceptance-based therapies such as mindfulness and emotional awareness, and positive psychology that fosters gratitude and savoring positive experiences. Selecting a module initiates an interactive exercise that guides the user through each step."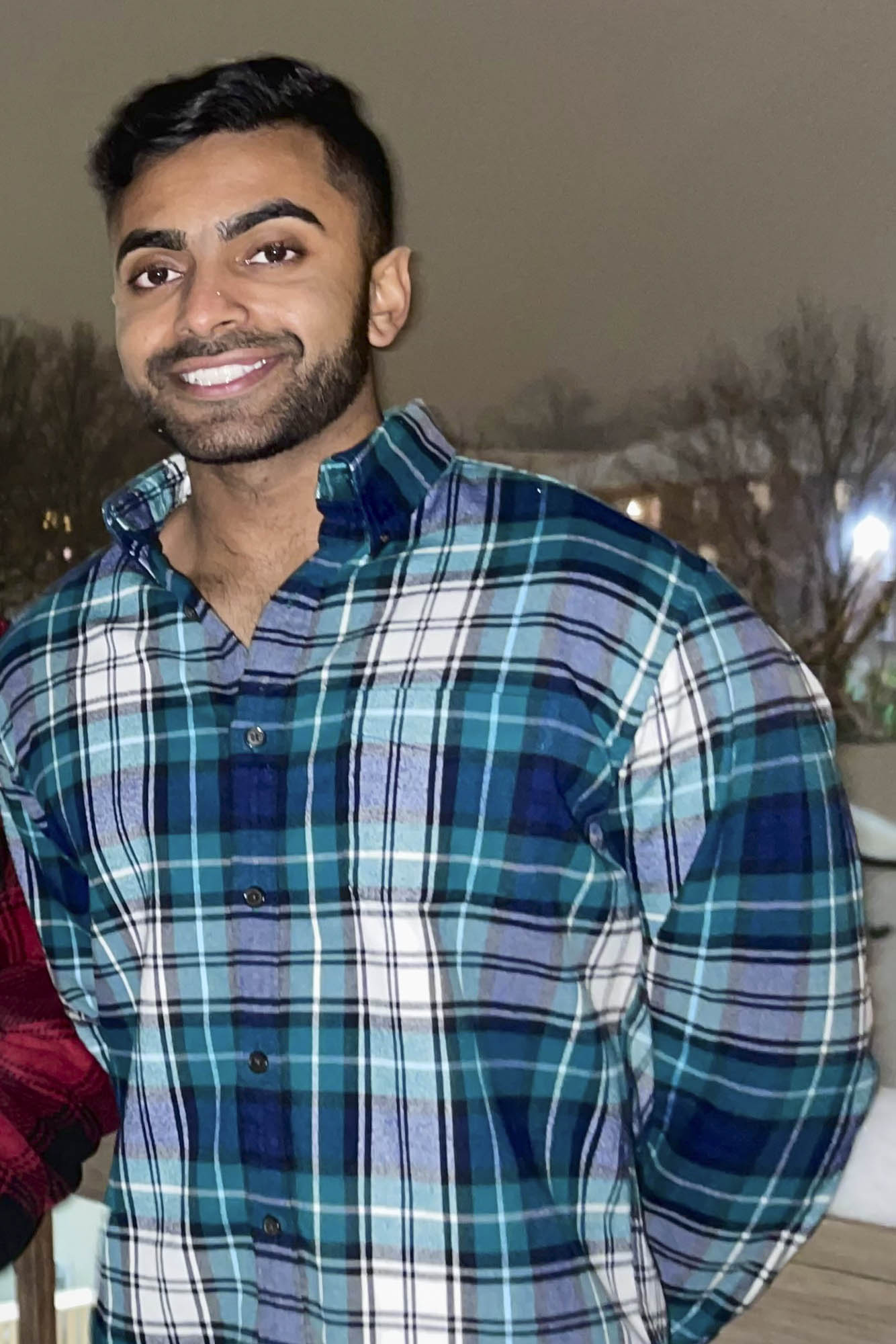 Ravi Suresh analyzed how female cancer survivors use a mental health mobile application. (Contributed photo)
The application was developed by researchers at UVA's Center for Behavioral Health and Technology, which develops and examines the use of digital technologies to deliver behavioral health interventions. Philip Chow, an assistant professor in the Department of Psychiatry and Neurobehavioral Sciences and Suresh's research adviser, was one of the researchers on the primary development team.
"Ravi's project seeks to understand where, when and how women cancer survivors use the ICanThrive app-based mental health intervention, which was developed at UVA," Chow said. "The ultimate goal of this work is to inform a more targeted intervention – for example, based on where a user is located." 
Chow provided the application, currently available for download on the Google Play store, to 28 female cancer survivors, who engaged with its core functions during a six-week pilot study.
"I have found a large body of literature demonstrating that among survivors of cancer that almost exclusively affect women, such as breast, endometrial and gynecologic cancers, there are large, unmet psychosocial care needs," Suresh said. "During primary cancer treatment, the emotional needs of these patients are often ignored – generally, this pattern continues into survivorship. For example, among individuals with breast cancer, those who report a clinical level of depression document two and a half times as many unmet psychosocial needs compared to those without significant depression."
The app stores the user's geo-location data whenever it is opened.
"From the user data, we explored the types of in-app exercises completed to see which modules were most frequently accessed and then sorted these exercises into a time category – morning, afternoon, evening – to determine the variation in time of day for accessing exercises," Suresh said.
The exercises suggested by the app targeted breathing relaxation, challenged negative thinking patterns and focused on developing and expanding modules that were frequently used and which can be beneficial for cancer survivors.
"Overall, our findings supported the accessibility of mental health applications for cancer survivors," Suresh said. "From our temporal analysis, the morning, between 9 a.m. and noon, garnered the most user engagement. Developing push notifications that remind survivors to use specific modules at particular times of the day can increase user engagement."
Suresh said another potential implication of the results is delivering interventions based on a user's geographic location.
"From our data, it was clear that for each user, app openings occurred in one or multiple specific locations," Suresh said. "Based on the frequency of the various coordinates mapped, future work could focus on delivering treatment based on where a person is."
In his research, Suresh makes a distinction between cancer survivors and women who are being treated for cancer.
"A large body of research has shown significant, unmet psychosocial care needs for women cancer survivors," Suresh said. "Though in-person treatment has been linked to a reduction in mood symptoms, multiple barriers, including high time investment, financial costs and social stigma, prevent cancer survivors from attaining adequate treatment."
Chow said Suresh is an apt pupil.
"Ravi is a bright student," Chow said. "He was able to learn statistical approaches for his project quite quickly and has met all of his project goals.
"On a personal note, Ravi has a warm personality and is very easy to work with."
Suresh plans to attend medical school and to continue exploring the relationship between technology and mental health.
"This is not something that is limited to women cancer survivors; it is suitable for anyone with depressive symptoms," he said. "Cancer survivors oftentimes face significant psychological distress, so they were analyzed for this particular study."
Looking at Glaucoma
Glaucoma is the leading cause of irreversible blindness worldwide. Undergraduate Joanna Moy is trying to correct that.
Moy, a fourth-year neuroscience major, is analyzing glaucoma, which is caused by increased pressure inside the eye and subsequent neural damage to the retina, resulting in blindness. Moy, who works in biology and psychology professor Xiaorong Liu's laboratory, is classifying and characterizing different subtypes of intrinsically photosensitive retinal ganglion cells in the retina of the eye and examining how these subtypes change in various glaucomic mice models.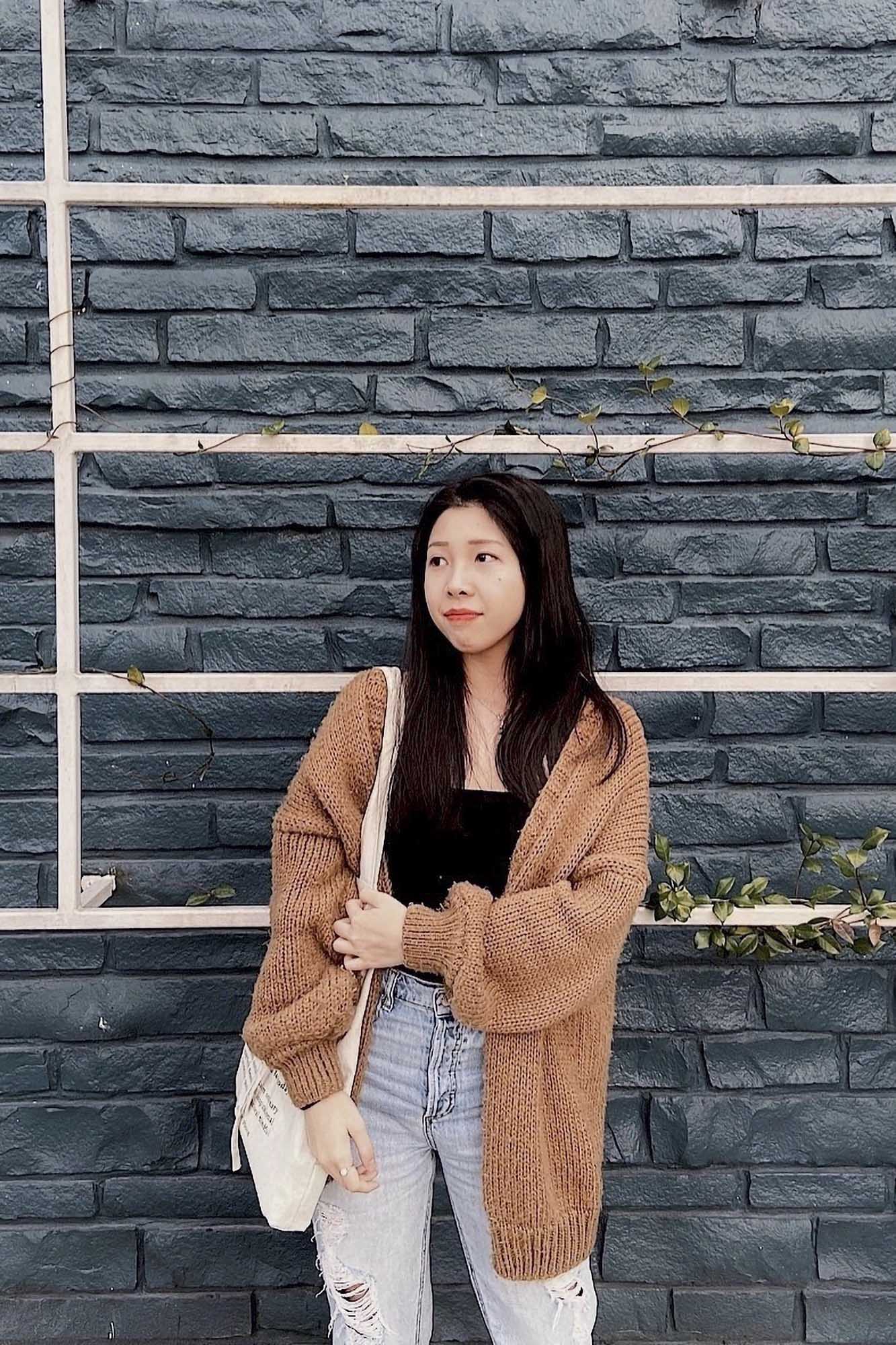 Joanna Moy's research allowed her to gain insight into the neurological mechanisms behind the visual system. (Contributed photo)
"Neuroscience has always interested me from a young age, especially being surrounded by multiple family members with various neurological/neuropsychiatric diseases," she said. "I find Professor Liu's work in glaucoma extremely relevant."
The Houston resident said the Harrison Undergraduate Research project allows her to gain insight into the neurological mechanisms behind the visual system. Moy seeks to understand how retinal neurons survive or die in glaucoma. 
"We label each type of neurons by different markers in mouse models of glaucoma, and correlate the neuron survival with changes in different visual functions, such as circadian behavior and visual acuity," said Liu, Moy's mentor. "This work will help us to understand how neurons respond differently to the disease insult and how to best protect them with disease development and progression."
Lui is impressed with Moy and her work.
"She is a top student, really smart, motivated, friendly and easygoing," Lui said. "She is a top undergraduate student working in my lab."
A graduate of Memorial Senior High School in greater Houston, Moy has developed a passion for research and received a Robert Schwager Research Scholarship. She plans a career in product development. 
Catalyst Conversion
Julia Dressel started out looking for a way to convert carbon dioxide into synthetic chemicals, but instead may have found a path to cleaner energy from hydrogen.
The Centreville resident is a fourth-year chemistry and environmental science double-major who is researching transition metals, supported by small organic molecules, as catalysts to convert electricity and carbon dioxide into more energy-rich compounds.
She was expanding on previous research on a chromium catalyst for carbon dioxide reduction, to transform it into synthetic chemicals and fuels.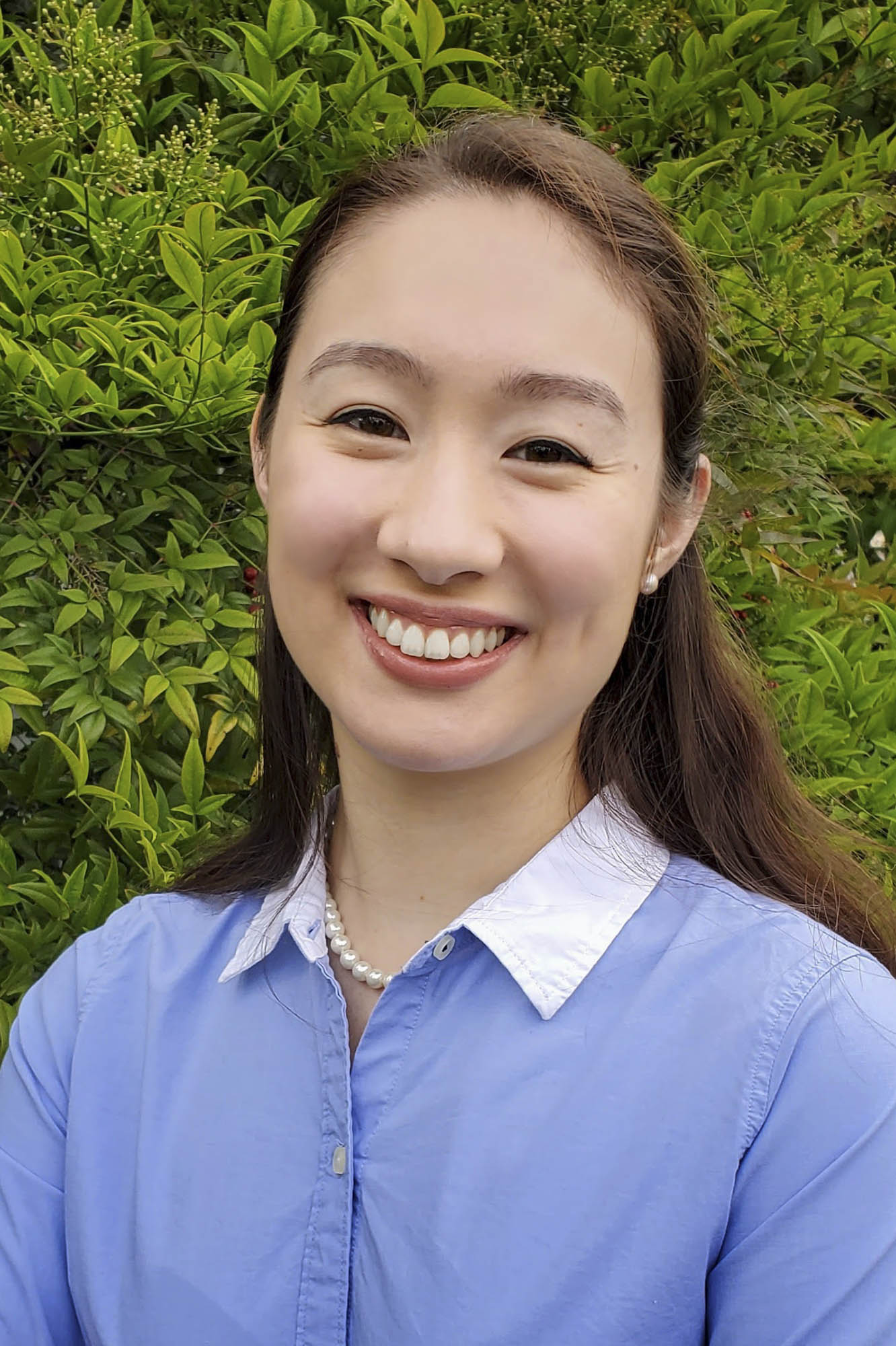 Julia Dressel is working toward a path to cleaner energy from hydrogen. (Contributed photo)
"Direct carbon dioxide reduction takes too much energy to be practical, but catalysts can be used to lower the amount of energy required and selectively produce desired products from carbon dioxide," Dressel said.
Charles W. Machan, an assistant professor of chemistry, is Dressel's adviser on her Harrison Undergraduate research project.
"Catalysts lower the energy required for a reaction to happen, increasing the rate at which a desired product is obtained," he said. "In the future, successful catalysts could be used to lower atmospheric carbon dioxide concentrations and replace chemical feedstock that originate from petrochemicals, which are non-renewable and whose use contributes to the emission of carbon dioxide."
Initially, Dressel thought to build on her previous work to make a similar nickel catalyst to improve activity for carbon dioxide reduction even more.
"However, throughout my experiments, it became evident that my nickel catalyst was more active for hydrogen evolution, rather than carbon dioxide reduction," Dressel said. "This has shifted my focus toward understanding the hydrogen evolution reaction, because it commonly competes with carbon dioxide reduction, but is still valuable because the reaction can be used in fuel cells to provide a source of clean energy. Currently, I am working to understand the mechanistic and thermodynamic factors that influence my nickel catalyst's reactivity for hydrogen evolution."
Finding the nickel catalyst is more active for hydrogen evolution than carbon dioxide reduction, Dressel is in the process of benchmarking its reactivity for hydrogen evolution.
"With that information, these results can be used to design more efficient hydrogen evolution catalysts from earth-abundant resources, rather than rare or precious metals," Dressel said.
The pandemic changed Dressel's approach to the research.
"When the pandemic restrictions were first put in place, I had to immediately halt all of my experimental work," Dressel said. "Knowing that I was going to be remote for half of the spring 2020 semester and the summer, I decided to learn computational techniques to study my catalyst. Not only did this let me learn a new skill that would likely be useful in my future career, but also it provided greater insight into the driving forces of the reaction and likely mechanistic pathways that I can compare to my experimental data."
Dressel recently received the American Chemical Society's Division of Inorganic Chemistry Undergraduate Research Award, which will be presented to her in the fall.
"Julia Dressel is a thoughtful, thorough and passionate researcher and student of chemistry." Machan said. "Her work in the lab and classroom is exemplified by a high level of engagement with the material and an attention to detail that makes her a pleasure to collaborate with. Julia is a wonderful colleague and citizen of the University who cares deeply about community engagement."
Dressel wants to publish her research to help guide the intelligent design of catalysts to improve their capabilities for clean energy relevant reactions.
Article Information
April 19, 2021
/content/uva-undergraduates-pursue-medical-mental-and-environmental-research