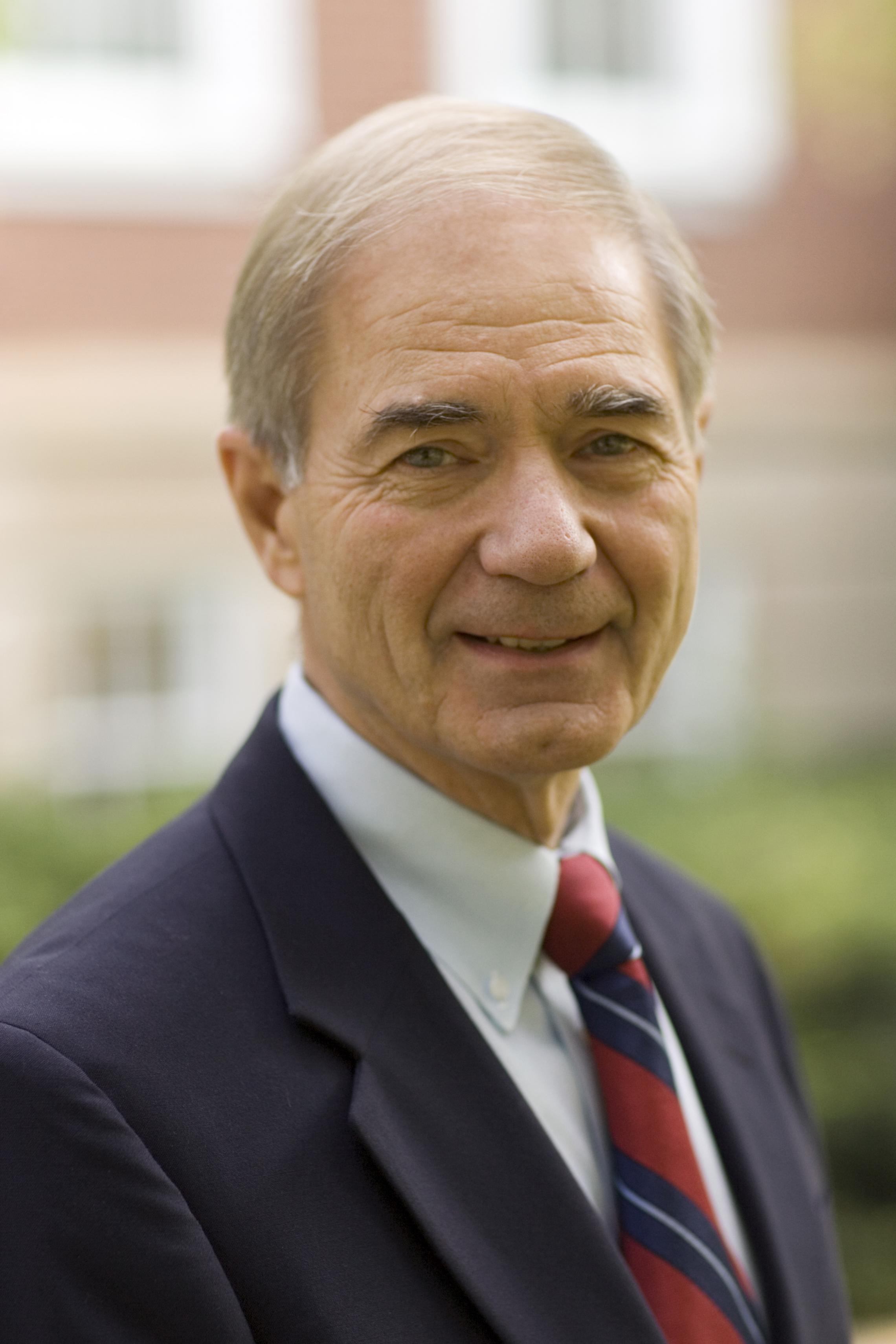 January 17, 2012 — The governing board of the University of Virginia's College at Wise approved Chancellor David J. Prior's recommendation to name the renovated science center after Leonard W. Sandridge, the University of Virginia's former chief operating officer and a longtime supporter and friend of the college.
The board approved the naming of the Leonard W. Sandridge Science Center on Dec. 9.
"Leonard Sandridge has been a staunch supporter of the College at Wise for many years," Prior said. "He fully understands and appreciates our special mission in Southwest Virginia. For me personally, he has been a valued adviser and has often assisted me with legislative and financial issues. For our college, his guidance and support have been invaluable."
Sandridge, who retired in July, served the University of Virginia for nearly half a century. He joined the University's internal audit department in 1967 and worked his way up to executive vice president and chief operating officer. He continues to work as a special adviser to President Teresa A. Sullivan.
"It is a huge honor to be recognized in this way by my friends at the College at Wise," Sandridge said. "Words do not adequately express my deep appreciation to the college board and Chancellor Prior."
Sandridge said the honor means a lot to him and his wife, Jerry.
"I have always admired the work that is done at the college and have enjoyed being a small part of what has been accomplished over the last several decades," he said. "I am grateful and humbled by the board's action."
The $13.4 million renovation of the building, which was originally built in 1965, created a new wing and provided laboratory spaces for courses in geology, software engineering and physics.
The facility was awarded the U.S. Green Building Council's highest designation for sustainable design, LEED Platinum certification, in 2011, making it the second higher education construction project in Virginia and the first building in the history of the University of Virginia to achieve the rating.
Renovations to the Leonard W. Sandridge Science Center were designed by VMDO Architects to meet the specific educational goals and teaching strategies of the science department. The renovations serve the programs of botany, ecology, earth sciences, physics, science education and software engineering. With new classrooms, laboratories and equipment, the renovated building allows students to participate in collaborative learning, fully engaging the scientific process.