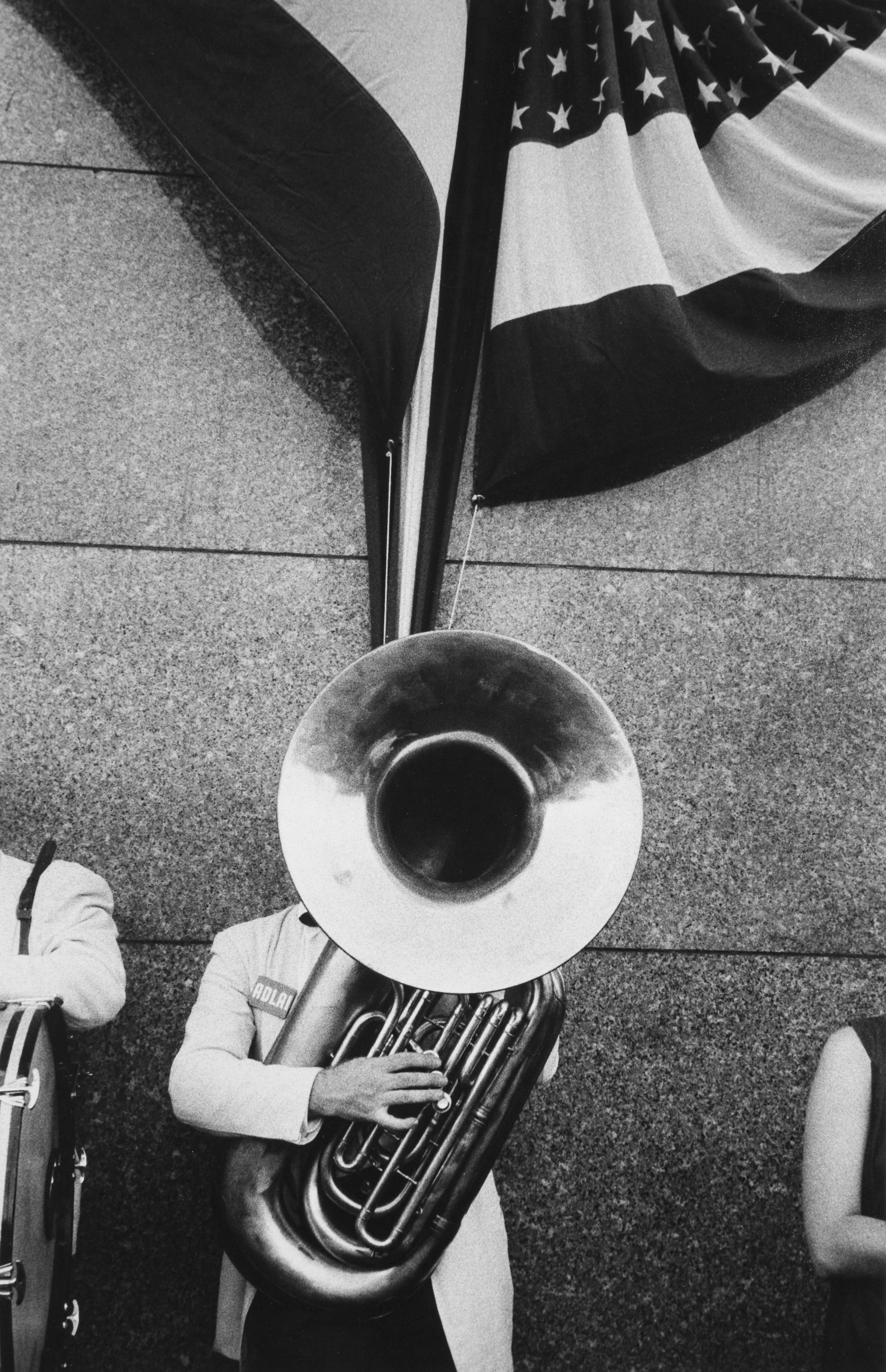 June 4, 2012 — The Fralin Museum of Art at the University of Virginia will exhibit "Photography from the Museum Collection" in two exhibitions June 8 through Aug. 5.
These two exhibitions, curated by the museum's curator of exhibitions, Jennifer Farrell, engage key moments in the history of photography while also highlighting important pieces from the Fralin Museum's rich collection. Both build on "100 Years of Photography," which was on view at the museum January through May 2011 and curated by Matthew Affron, associate professor of art history and curator of modern art, to accompany his spring semester course, "The History of Photography."
The first-floor section of "Photography from the Museum Collection" features work by Diane Arbus, William Eggleston, Robert Frank, Lee Friedlander, Nan Goldin, N. Jay Jaffee, Helen Levitt and Gary Winogrand.
"These photographers challenged conventional ideas about documentary photography and, through their practice, helped redefine the genre," Farrell said.
The works, drawn exclusively from the museum's permanent collection, include portraiture, street photography and a domestic interior. Although they vary both stylistically and in subject matter, they share a focus on formal experimentation and an interest in ordinary, often banal, elements from everyday life that are frequently overlooked, particularly in a fine art context.
The exhibition on the second floor continues the museum's focus on key moments in the history of photography. Whereas the first-floor exhibition features photographers who challenged then-dominant artistic conventions by incorporating such things as the snapshot aesthetic and color film, the exhibition on the second floor focuses more on pieces by photographers and artists using photo-based processes who work in a more conceptual manner.
"These photographers have expanded the field of possible subjects, with many creating work that makes reference to, and draws from, cinema, television, home movies and other such influences," Farrell said. "Some of these artists use their work to challenge notions of optical certainty, as well as distinctions between reality and fiction, history and myth."
Photographers featured include Marianne Courville, Tim Davis, Christopher James, David Levinthal, Tom Marioni, Abelardo Morell and James Welling.
"Photography from the Museum Collection" will be on view during Charlottesville's LOOK3 Festival of the Photograph, which runs from June 7-9.
The museum, at 155 Rugby Rd., is open Tuesday through Sunday from noon to 5 p.m. For information visit the museum's website or call 434-924-3592.
The Fralin Museum of Art's programming is made possible by the support of The Joseph & Robert Cornell Memorial Foundation. The exhibition is made possible through the support of Arts$, Albemarle Magazine, Ivy Publications LLC's Charlottesville Welcome Book and The Hook.
— By Jane Ford