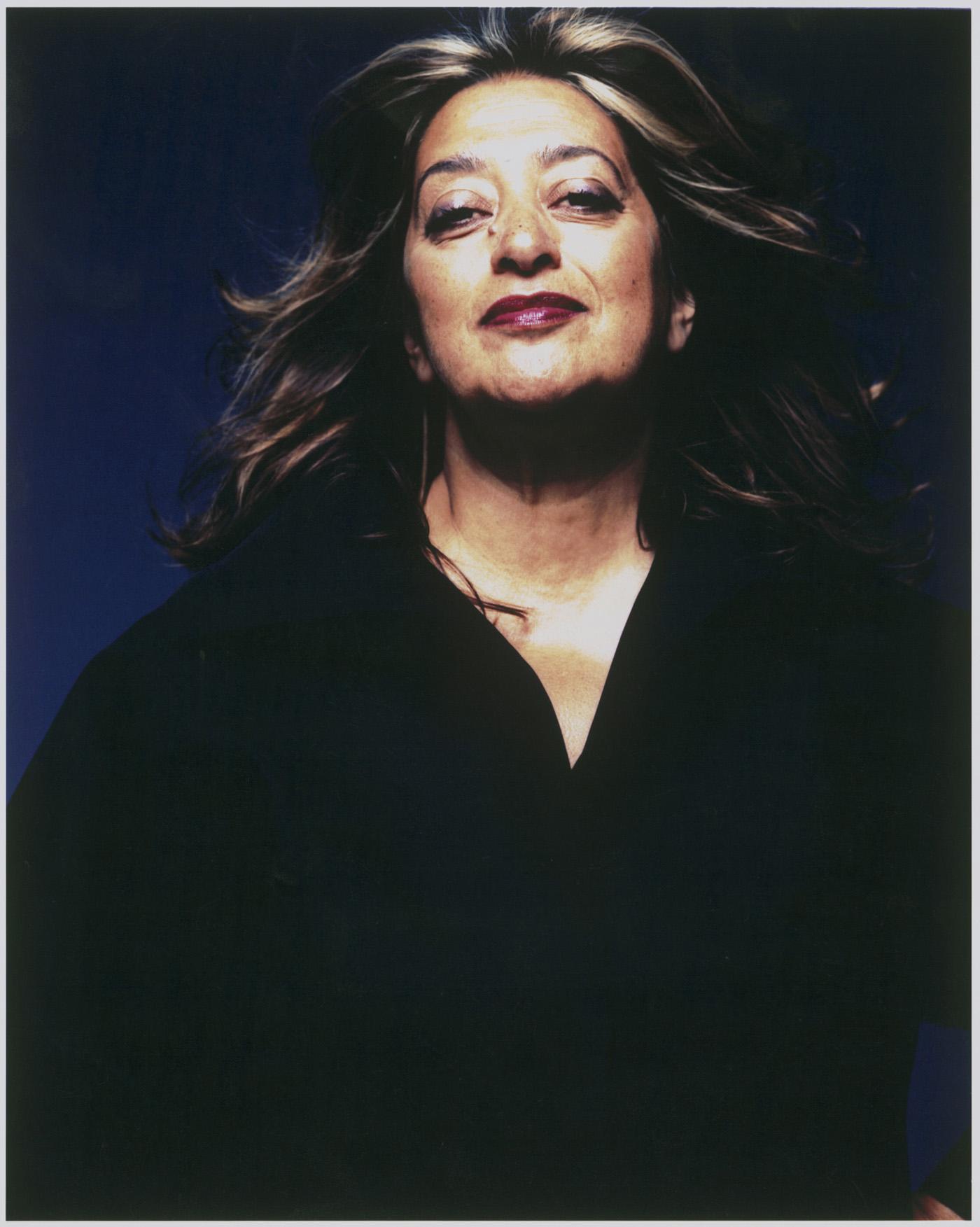 March 13, 2007 -- Renowned economist and former Federal Reserve Chairman Alan Greenspan, visionary architect Zaha Hadid and pioneering international relations attorney and educator Anne-Marie Slaughter, each world-class leaders in areas in which Thomas Jefferson excelled, will be honored by the University of Virginia and will be awarded 2007 Thomas Jefferson Foundation medals for their achievements.
Greenspan will receive the inaugural Thomas Jefferson Foundation Medal in Citizen Leadership, which was created to honor personal leadership and lasting influence on our common culture. The award joins the long-established Thomas Jefferson Foundation Medal in Architecture, first awarded in 1966 to Ludwig Mies Van Der Rohe, and the Thomas Jefferson Foundation Medal in Law, first awarded in 1977 to federal court Judge Carl McGowan.
The Jefferson medals are the highest external honors bestowed by the University, which grants no honorary degrees.
"It is fitting that the inaugural Thomas Jefferson Medal in Citizen Leadership is being awarded to Alan Greenspan, an economist of world renown, whose public service and numerous federal appointments culminated in his post of almost 20 years as head of the Federal Reserve. During his tenure, he guided a new economy of globalization, rapid technological progress and market-oriented public policies," said U.Va. President John T. Casteen III.
"The new award, in conjunction with the medals in architecture and law, provides an opportunity to recognize achievements of those who embrace endeavors that Jefferson himself excelled in and held in high regard." 
Sponsored jointly by the University and the Thomas Jefferson Foundation, the nonprofit organization that owns and operates Monticello, the annual awards are conferred during the Founder's Day celebrations , held on Jefferson's birthday, April 13. Awardees each will deliver a public lecture at the University and engage in dialogue with students and faculty members. In addition to receiving a medal struck for the occasion, they will attend ceremonies in the Rotunda and a dinner at Monticello.
"We are pleased to again join the University in honoring outstanding figures in the fields of law and architecture," said Jeffrey C. Walker, chairman of the Thomas Jefferson Foundation Board of Trustees. "We are especially pleased this year to introduce the Medal in Citizen Leadership and present it to an individual with such exceptional qualities and accomplishments as Alan Greenspan."
Alan Greenspan: Thomas Jefferson Foundation Medal in Citizen Leadership


Recognized for his many years of public service to the economic health of the United States, Greenspan will be the first recipient of the Thomas Jefferson Foundation Medal in Citizenship Leadership. First appointed by President Ronald Reagan in 1987, Greenspan served as Chairman of the Board of the Federal Reserve for almost two decades under four presidents. During his tenure, he guided the U.S. economy through numerous financial crisis and changes until his retirement in 2006. Just after he took office in 1987, Black Monday hit the stock market; Greenspan eased the nation through the resulting cash crunch, followed by a fight against inflation that was a hallmark of his tenure.
Prior to his time with the Federal Reserve, Greenspan served as chairman of President Gerald Ford's Council of Economic Advisors, President Reagan's Commission on Social Security Reform and other presidential boards. His public service followed a three-decade long career in the private sector.
Greenspan earned his bachelor's, master's and doctoral degrees in economics, all from New York University.  
Among the numerous honors he has received is the 2005 Presidential Medal of Freedom, the highest civilian award in the United States. He was elected Fellow of the American Statistical Association in 1989, and is a decorated member of the French Legion of Honor and honorary Knight Commander of the British Empire.
Zaha Hadid: Thomas Jefferson Foundation Medal in Architecture

The work of the 42nd Thomas Jefferson Foundation Medalist in Architecture, Iraqi-born London architect Zaha Hadid, is internationally known and admired. Championing her search for new ideas and new relationships in a dynamic and global landscape, a retrospective exhibit of her work occupied the entire main space of the Solomon R. Guggenheim Museum in New York this past summer.
Hadid gained international recognition with her winning entry in the 1982-1983 Peak Competition for Hong Kong. In 1988 her stunning drawings from that competition were included in the seminal Deconstructivist Architecture Show at the Museum of Modern Art in New York. Long applauded for her theoretical designs and architectural ideas that embrace digital experimentation, Hadid has won numerous international design competitions. Her best known projects include the Vitra Fire Station, the LFone pavilion in Weil am Rhein, Germany (1993/1999) and the Car Park and Terminus Hoenheim-Nord in Strasbourg, France (1998-2001). Other projects include the Bergisel Ski Jump in Innsbruck, Austria and the BMW Plant in Leipzig, Germany. Recently she won the competition for the new Maggies Centre in Kirkcaldy, Scotland, and designed a performing arts center for Abu Dhabi, part of a complex of museums by world-renowned architects for the Arab emirate. Her first completed work in the United States was the Rosenthal Center for Contemporary Art in Cincinnati, Ohio, which opened to rave reviews from both the public and the critics.
In 2004, Hadid was the first woman to receive the distinguished Pritzker Prize for architecture. Other awards include an Honorary Member of the American Academy of Arts and Letters, a Fellow of the American Institute of Architecture and a Commander of the British Empire.
Hadid received a degree in mathematics from the American University of Beirut before studying at the Architectural Association School of Architecture in London. After graduating she worked with her former teacher, Dutch architect Rem Koolhaas, at the Office for Metropolitan Architecture, becoming a partner in 1977. In 1980 she established her own London-based practice.
Anne-Marie Slaughter: Thomas Jefferson Foundation Medalist in Law

Anne-Marie Slaughter, the 31st recipient of the Thomas Jefferson Foundation Medal in Law, is recognized as a pioneer in the cross-fertilization between international relations and international law. She is the Bert G. Kerstetter '66 University Professor of Politics and International Affairs at Princeton, where she is also dean of the Woodrow Wilson School of Public and International Affairs. She teaches and writes on global governance, international criminal law and American foreign policy. Her views on international tribunals, terrorism and international law are widely sought by national and international media.
Slaughter is the author of numerous books and articles including her recently published book, "A New World Order," about modern global governance, and is currently writing a book on America's founding principles, "The Idea That is America: Keeping Faith with Our Values in a Dangerous World."
A former president of the American Society of International Law, Slaughter is a Fellow of the American Academy of Arts and Sciences, chair of the Secretary of State's Advisory Committee on Democracy Promotion, and serves on the Council on Foreign Relations. She serves on the boards of numerous organizations, including the New America Foundation and the Canadian Institute for International Governance Innovation, and is a member of the Citigroup Economic and Political Strategies Advisory Group. She also co-chairs the Princeton Project on National Security, a multi-year research initiative that is developing a new, bipartisan national security strategy for the United States.
Slaughter graduated magna cum laude from Princeton. She received her M.Phil. and D.Phil. from Oxford and her law degree from Harvard Law School, cum laude. Before joining Princeton University she taught at Harvard Law School and the University of Chicago Law School.