Valedictory Exercises, Featuring Former 'SNL' Star, Showcase Class of 2021's Finest
Just before a comedy show 16 years ago, Jay Pharoah asked a fellow comedian for advice on making it in the business. The comedian had a simple answer: Don't be afraid to fail.
Pharoah took the words to heart and about five years later was cast on NBC's "Saturday Night Live."
At the University of Virginia's prerecorded Valedictory Exercises, shown Thursday evening to members of the Class of 2021 on Scott Stadium's giant "Hoovision" screen, due to ongoing public health guidelines, Pharoah – a Chesapeake native known for his impressions of Barack Obama, Will Smith, Eddie Murphy and others – shared his story.
Serving as the keynote speaker, Pharoah told the students about a friend who went on 1,000 auditions before landing a big acting role.
Pharoah, who at one juncture impersonated Denzel Washington in referencing a speech the actor had given about not giving up, urged students, "Fail, fail and fail again, because eventually, from failure, comes success.
"The predecessor of success is failure, so don't be afraid. Try. If you think about it, try it. If it doesn't work, it's OK."
The exercises began with a touching montage of photographs from the last four years, set to music. Images included students at various events – football games, the Lighting of the Lawn and the Final Four – and ones of students just doing regular things, such as hanging out with friends, going on hikes and studying underneath a tree on a perfect fall day.
There were also photos documenting the last 15 months – featuring students taking part in classes via videoconference and then, later, after returning to Grounds, wearing face masks as the pandemic wore on.
"Your class will always have a special place in my heart," UVA President Jim Ryan told the students. "From the first year when you endured the horrific events of Aug. 11 and 12 to the first-round elimination of the men's basketball team, to the redemption of the victory in your second year, to the moment when you found out we were closing Grounds in your third year, and then your return this past year …
"It has been a wild, sometimes tragic, sometimes joyful, and continually surprising ride. But you haven't simply persevered – you've grown and thrived. And along the way you've inspired others, including me."
That inspiration was highlighted with the announcement of class and University award winners, starting with the Community Service Award that was given to fourth-year architecture student Taylor Thompson.
Serving as the president of UVA's Habitat for Humanity Club since 2018, Thompson has pushed for affordable housing units within the Charlottesville community and on a national scale by working at both the U.S. and international branches of Habitat. He has also represented UVA on Capitol Hill and has lobbied senators for the implementation of affordable housing.
"Taylor has made it a personal mission to advocate for affordable housing," Class of 2021 student Rebecca Ndebee said.
The Cultural Fluency Award, which recognizes graduating students who have demonstrated an understanding of and appreciation for cultural and intellectual diversity during their time at the University, went to Alisa Negron Damsky.
"She just embodies cultural literacy through everything that she does," said Class of 2021 student Sarah Gaedecke, who nominated Negron Damsky. "She always takes the time to think about others, think about how her actions impact others and think about how we can connect and be better people and create the best community here at UVA.
"She inspires me every day to continue to learn and ask questions and be curious about those around me."
The Resiliency in Action Award, recognizing a graduating student who has demonstrated commitment to intellectual and extracurricular pursuits in the face of obstacles and failures, was presented to Katelyn Ann Shea.
Shea battled ulcerative colitis, as well as irritable bowel syndrome, during her time at the University.
Along the way, Shea – who has been accepted to the UVA School of Nursing's graduate Clinical Nurse Leader program – never wavered in her passion for helping others.
Shea worked in the College Mentor for Kids Program and has been involved with a number of other organizations, including Chronically Ill and Disabled Cavs, Mental Health Coalition and the Safety and Wellness Division of Student Council.
"She's the most resilient person I've ever met," said student Maddie Peterson, who nominated Shea for the award. "She's going to make an incredible nurse, just like she's made an incredible friend to everybody that she knows."
The Seven Society presented the Louis A. Onesty Memorial Scholar-Athlete Award – given annually to an outstanding student-athlete – to Paige Madden, who helped lead the UVA swimming and diving team to its first NCAA championship in March and also excelled as a student in the UVA School of Education and Human Development.
The society then presented the James Earle Sargeant Award, which goes to a student organization that makes major contributions to the University community, to The Political Latinxs United for Movement and Action in Society.
"PLUMAS is a community of passionate students who seek to empower the Latinx community in Charlottesville and UVA through relationship-building, direct action, advocacy and collective political education," student Nmadinobi Okafor said in announcing the award.
"PLUMAS grounds its work in collective liberation and the recognition of how systematic oppression plays a role in the inequalities that exist in our communities. Importantly, their members also ground their work in personal experience."
Wayne Cozart, who retired from the UVA Alumni Association last year after nearly 40 years of service, presented the Algernon Sydney Sullivan Awards to Associate Dean of Students Vicki Gist and students Lauren Brown and Mazzen Shalaby.
Gist has served students through her early career work in Housing and Residence Life, and now in Multicultural Student Services and Fraternity and Sorority Life.
"Dean Gist is adept in navigating these diverse spaces with fierce intelligence, dedication and a care for students that is unparalleled," Cozart said.
Brown, according to Cozart, has been a "quiet but impactful leader."
"Lauren has reshaped the School of Architecture – thinking deeply to ask essential questions of spatial and social justice in design, while guiding the courses of action necessary for support, care and belonging," he said.
Cozart said Shalaby was "tireless" in representing diverse student voices to those in power.
"Mazzen has been a humble and reliable source of leadership and support through this strange and difficult year, and embodies the characteristic of matching word and deed that is at the heart of this award," Cozart said.
The Gordon F. Rainey Jr. Award for Vigilance to the Student Experience was presented by the Society of the Purple Shadows to Mary Elizabeth Luzar, the UVA Alumni Association's director of student engagement.
"When confronted with a pandemic that challenged our very way of life, you immediately and consistently rose to the occasion, working well beyond the bounds of your job to deliver the care that students so desperately needed," the society said in announcing the honor.
Luzar's husband and two young daughters, via video, presented the award.
"We're so proud of you, Mommy!" said one of the daughters. "We love you!"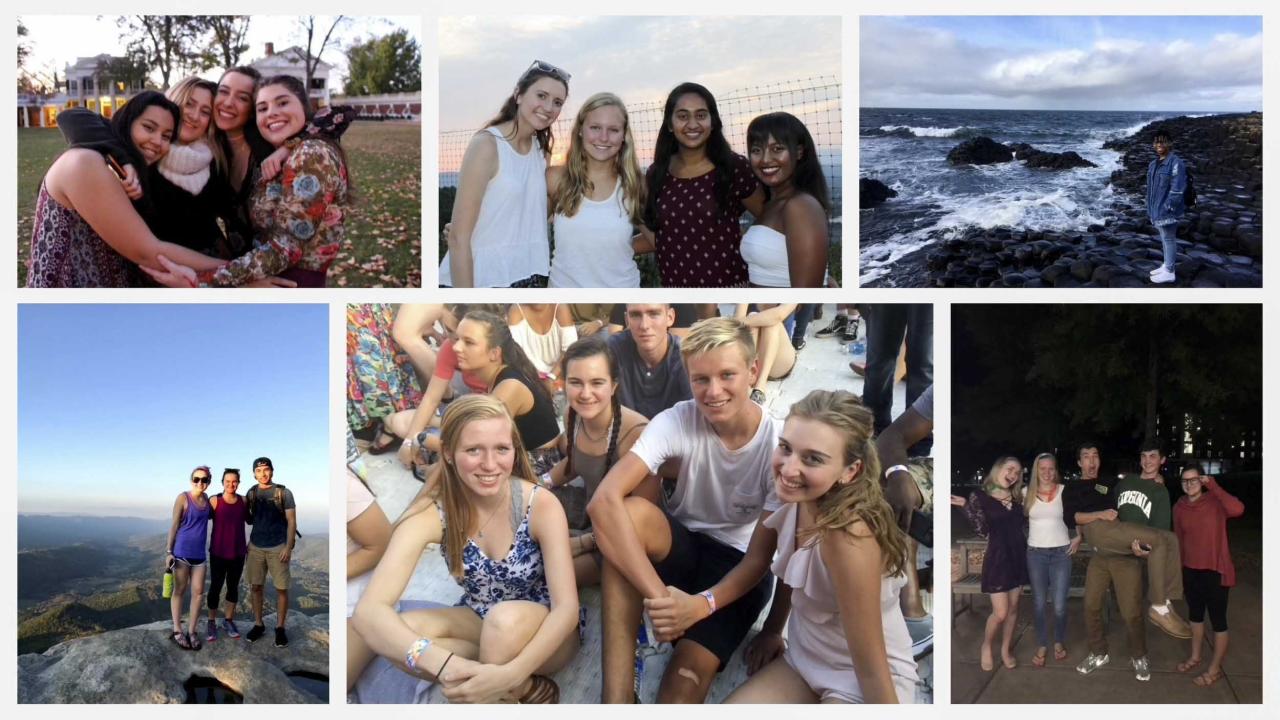 University of Virginia Valedictory Exercises 2021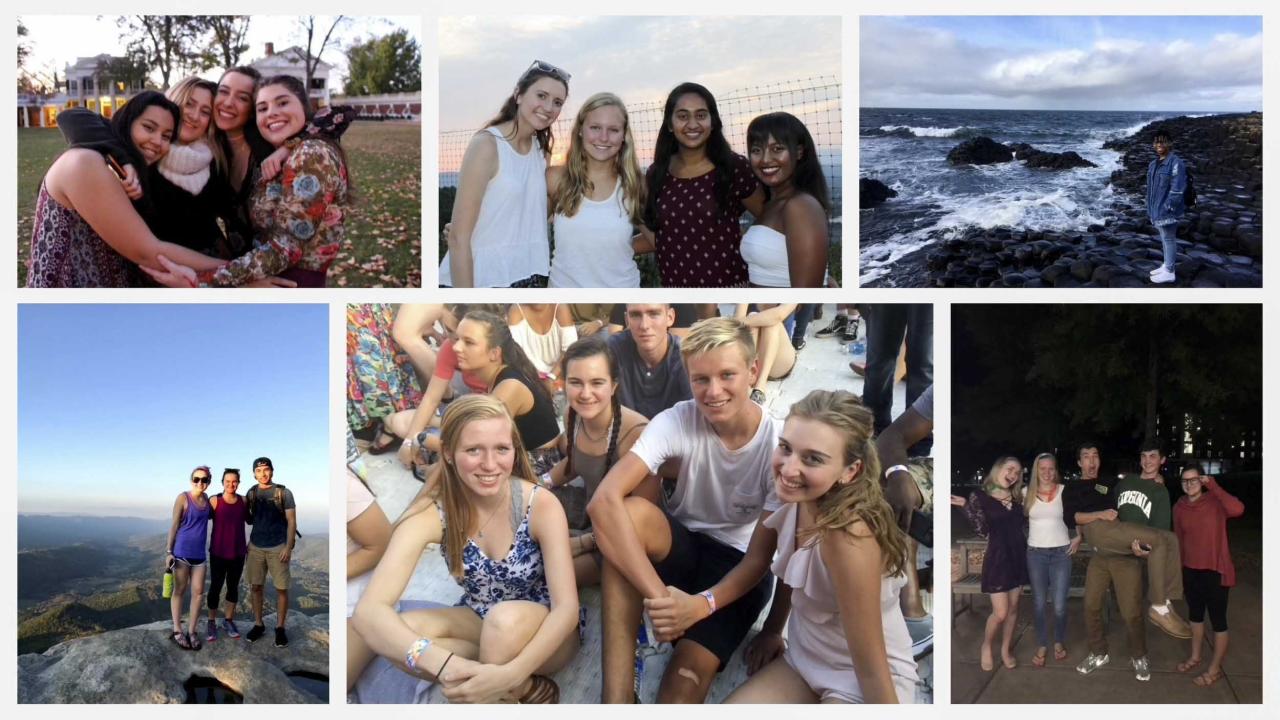 Video:

University of Virginia Valedictory Exercises 2021
Media Contact
Manager of Strategic Communications University of Virginia Licensing & Ventures Group
wdr4d@virginia.edu 434-982-3791