Eric S. Edelman, a veteran diplomat and policy adviser during both the Clinton and George W. Bush administrations, has been appointed as the next James R. Schlesinger Distinguished Professor at the University of Virginia's Miller Center.
As the Schlesinger Professor over the next 12 months, Edelman will participate in Miller Center conferences; engage with faculty and students across the University at the Batten School of Leadership and Public Policy, the School of Law, and the history and politics departments; contribute to the First Year project and other Miller Center publications; and appear on the center's signature public affairs television interview program, "American Forum."
Edelman, currently Hertog Distinguished Practitioner in Residence at the Philip Merrill Center for Strategic Studies at the Johns Hopkins University School of Advanced International Studies, retired as a career minister from the U.S. Foreign Service in May 2009. He is also Distinguished Fellow at the Center for Strategic and Budgetary Assessments and was a senior associate of the International Security Program at the Belfer Center for Science and International Affairs at Harvard University from 2009 to 2013. He is also a member of the board of directors of the United States Institute of Peace.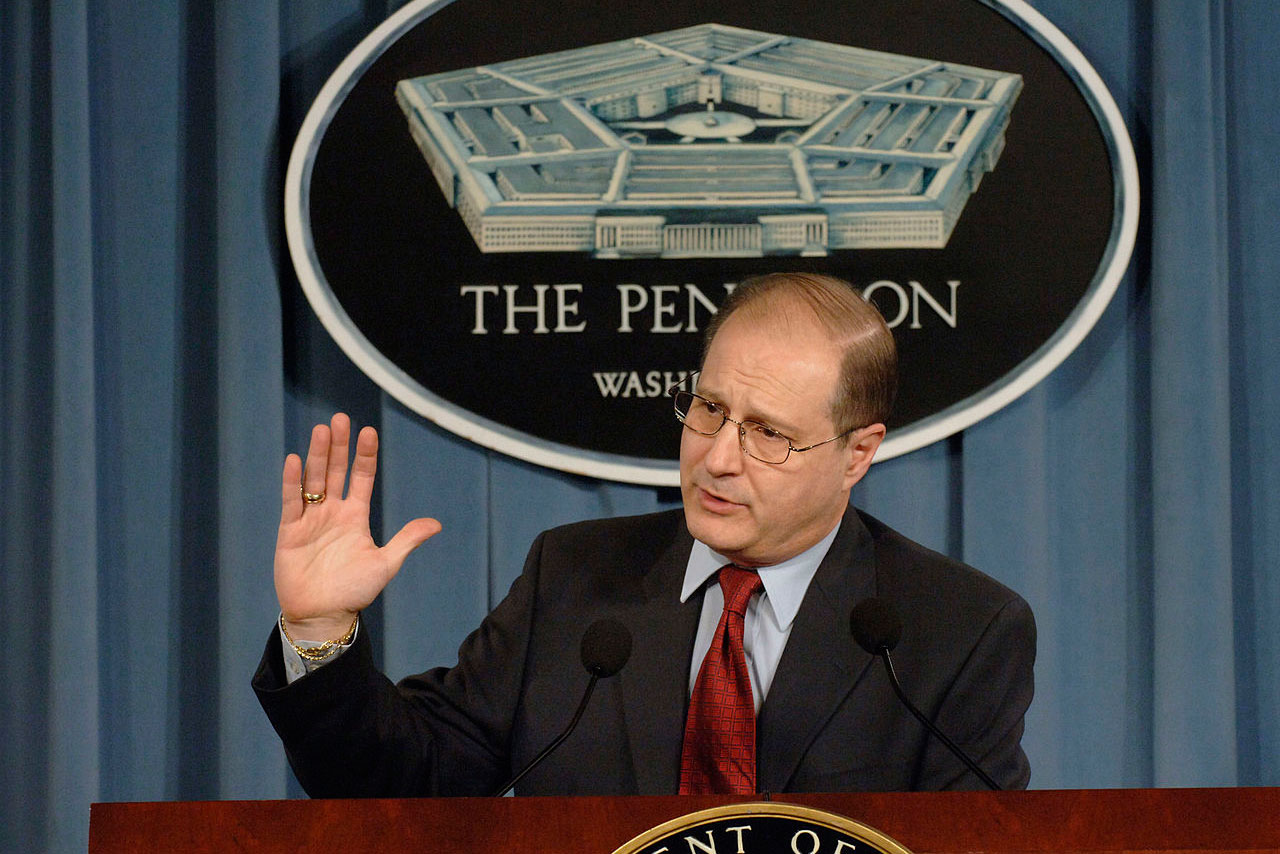 Edelman served in senior positions at the departments of State and Defense, as well as the White House, where he led organizations providing analysis, strategy, policy development, security services, trade advocacy, public outreach, citizen services and Congressional relations. As undersecretary of defense for policy from August 2005 to January 2009, he oversaw strategy development as the Defense Department's senior policy official with global responsibility for bilateral defense relations, war plans, special operations forces, homeland defense, missile defense, nuclear weapons and arms control policies, counter-proliferation, counter-narcotics, counter-terrorism, arms sales and defense trade controls.
"It's a special honor and pleasure for me to welcome Ambassador Edelman to the Miller Center," said William Antholis, the center's director and CEO. "He is widely respected in both parties as one of the leading career diplomats of his generation, and I had the great fortune to work with Eric and learn from him. I'm delighted that my colleagues and UVA students will also have that opportunity. Secretary Schlesinger would have been proud."
Edelman served as U.S. ambassador to Finland and Turkey in the Clinton and Bush administrations and was principal deputy assistant to the vice president for national security affairs. In other assignments, he has been chief of staff to Deputy Secretary of State Strobe Talbott, special assistant to Under Secretary of State for Political Affairs Robert Kimmitt and special assistant to Secretary of State George Shultz.
He has been awarded the Department of Defense Medal for Distinguished Public Service, the Presidential Distinguished Service Award and several Department of State Superior Honor Awards. In January 2011, he was awarded the Legion d'Honneur by the French government.
Edelman holds a bachelor's degree from Cornell University and earned his Ph.D. in U.S. diplomatic history at Yale University.
UVA established the James R. Schlesinger Distinguished Professorship at the Miller Center in 2007 to bring public servants of great distinction to the University. Schlesinger served as Secretary of Defense and Secretary of Energy, in addition to holding leadership roles with the Central Intelligence Agency, Atomic Energy Agency and numerous other government bodies during a distinguished career in public service. He taught economics at UVA from 1955 to 1963.
Building on Schlesinger's interest in strategic matters, the Schlesinger Professorship provides a unique opportunity for public servants who have experience with foreign policy and national security to participate as visiting faculty in programs at the Miller Center and engage with students at the University, as well as possibly draft memoirs or reflections with the Miller Center's research support.
Article Information
December 11, 2015
/content/veteran-diplomat-joins-miller-center-faculty