One self-deprecating couple went as a pair of "helicopter parents." There was the hot dog family, with mother, father, baby and the family dog all dressed as Ballpark Franks. There were baby cows and Darth Vaders.
These revelers and hundreds more came out Tuesday for the University of Virginia's hugely popular Trick-or-Treating on the Lawn event.
Dating back at least 30 years, the Halloween tradition is beloved at the University and annually draws giggling little princesses, lions and superheroes to the terraced, grassy court.
[Read more about the history of Trick-or-Treating on the Lawn.]
The Lawn's senior resident, Malcolm Stewart, dressed as the character Frozone, who was immortalized by Samuel L. Jackson in the Pixar movie, "The Incredibles."
"I couldn't be happier with how Trick-Or-Treating on The Lawn went!" he exclaimed. "Seeing how happy all of the kids and families were and having all of the Lawn and Pavilion residents get to open up their homes to the community was such a special treat after all of the work that went into the event."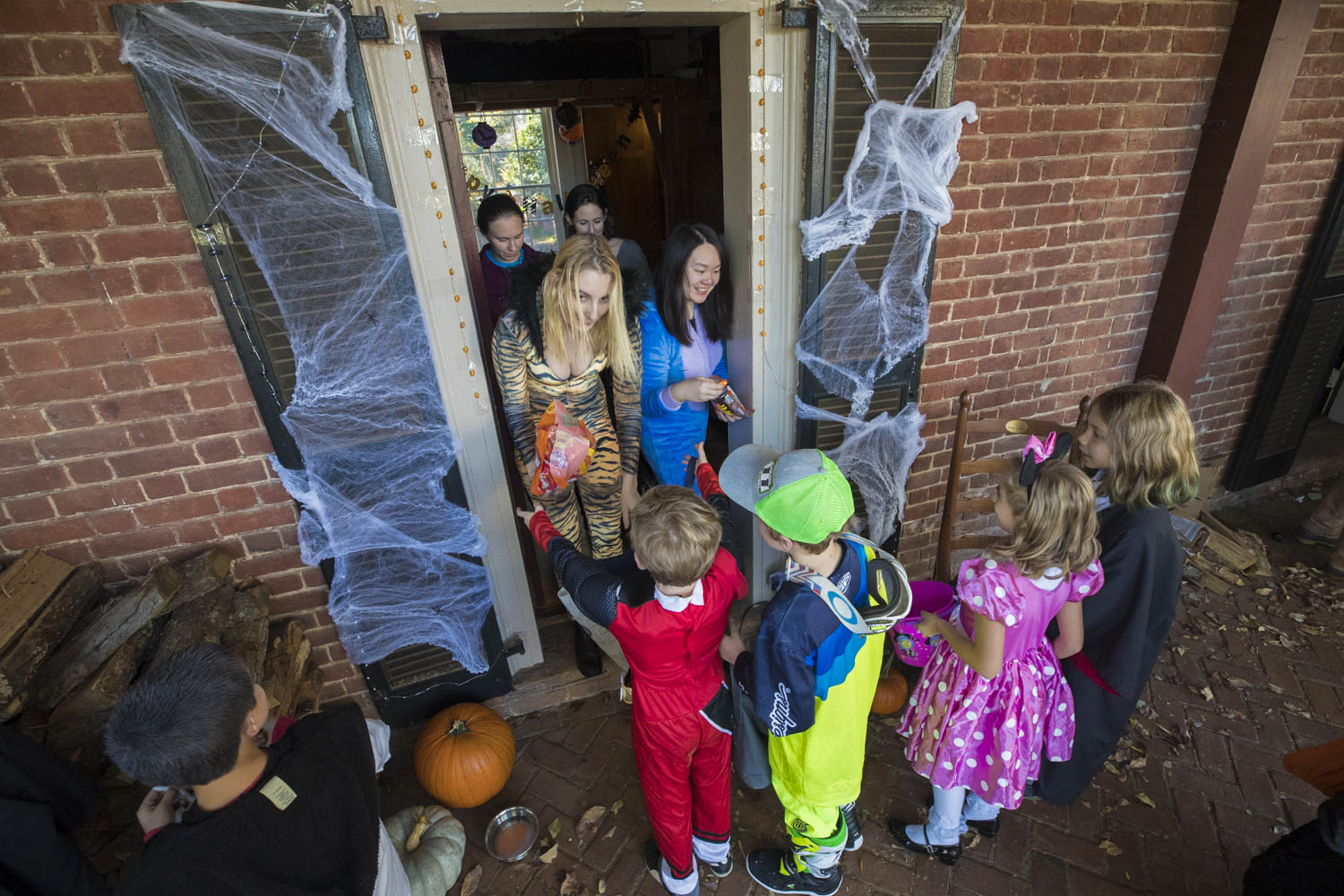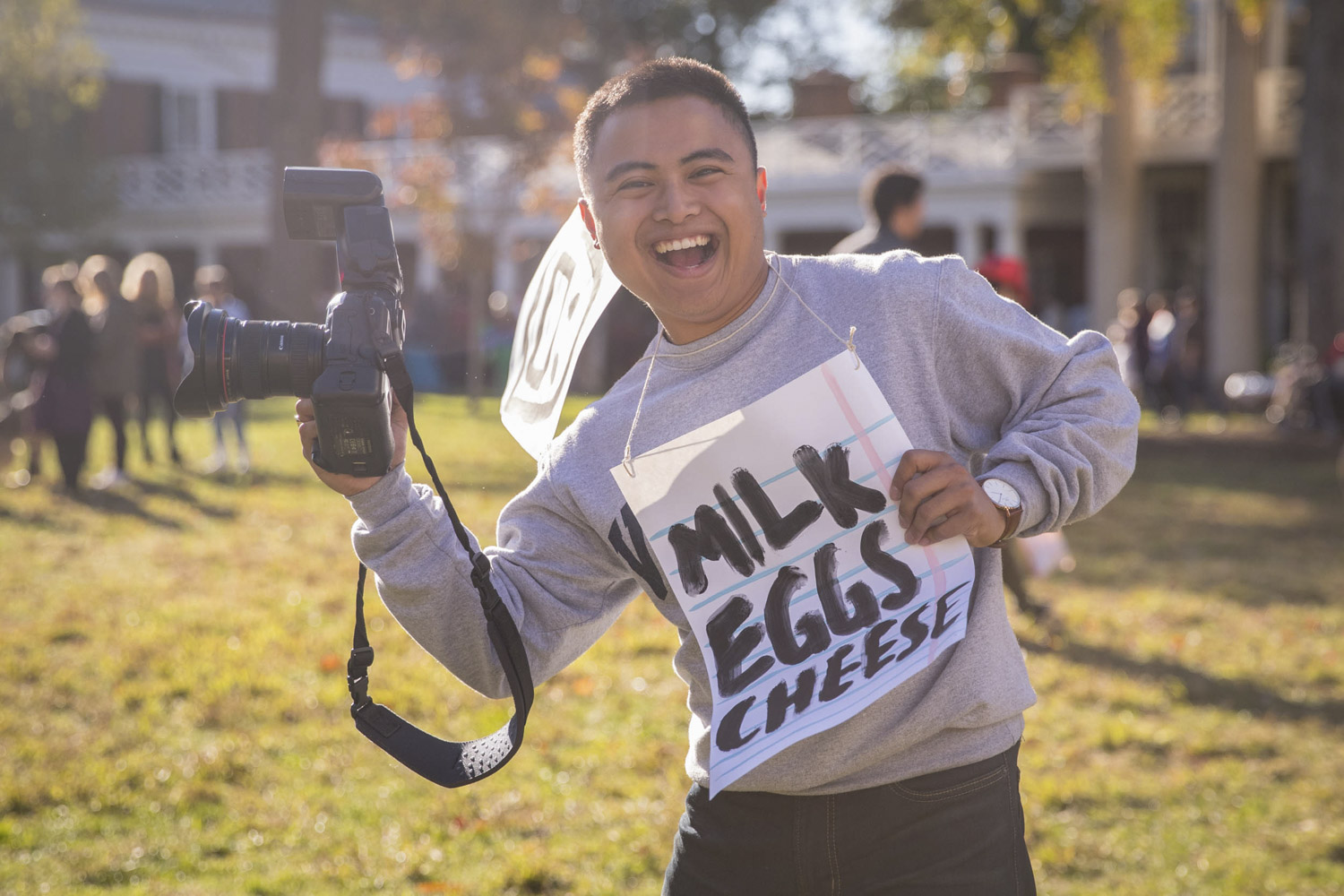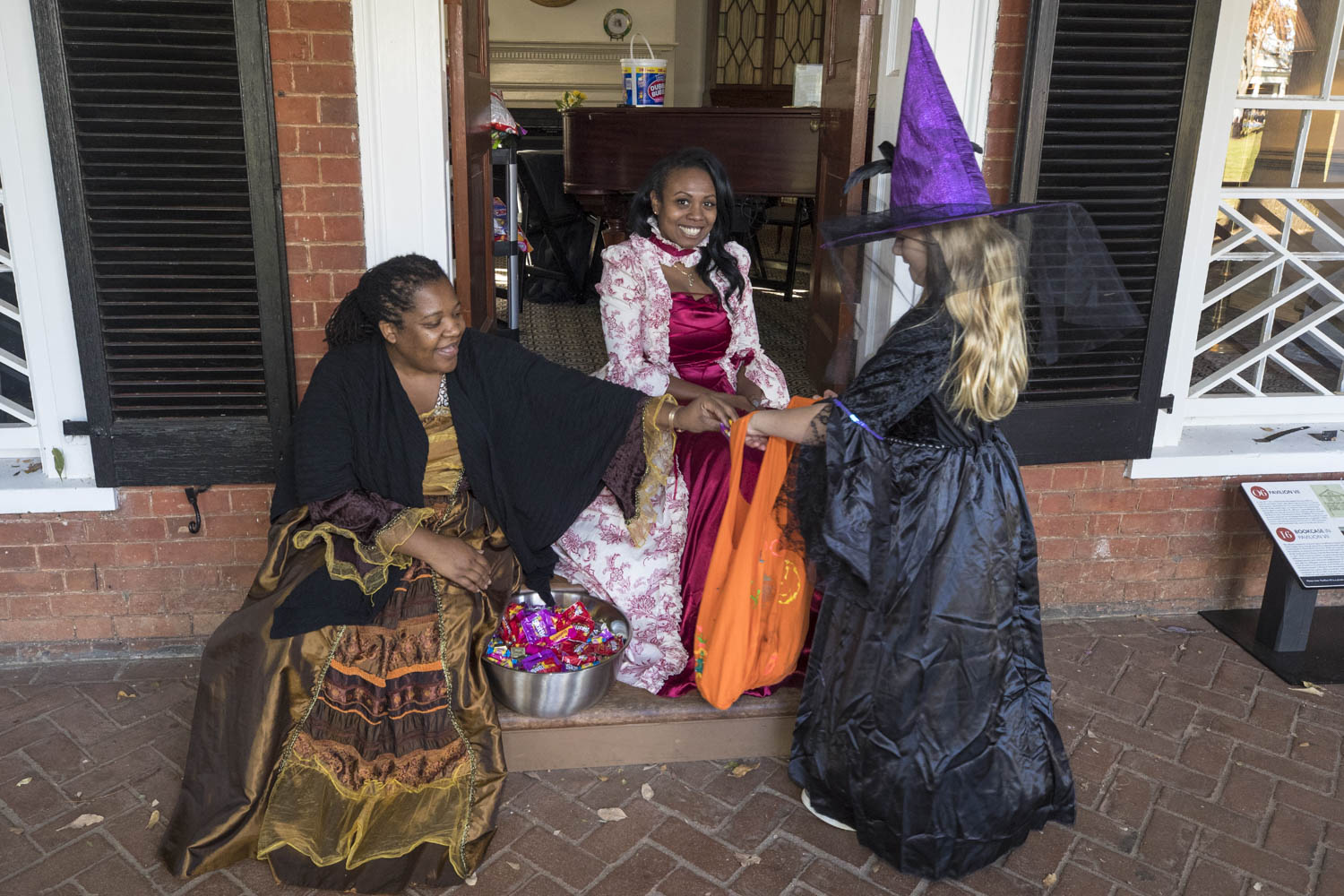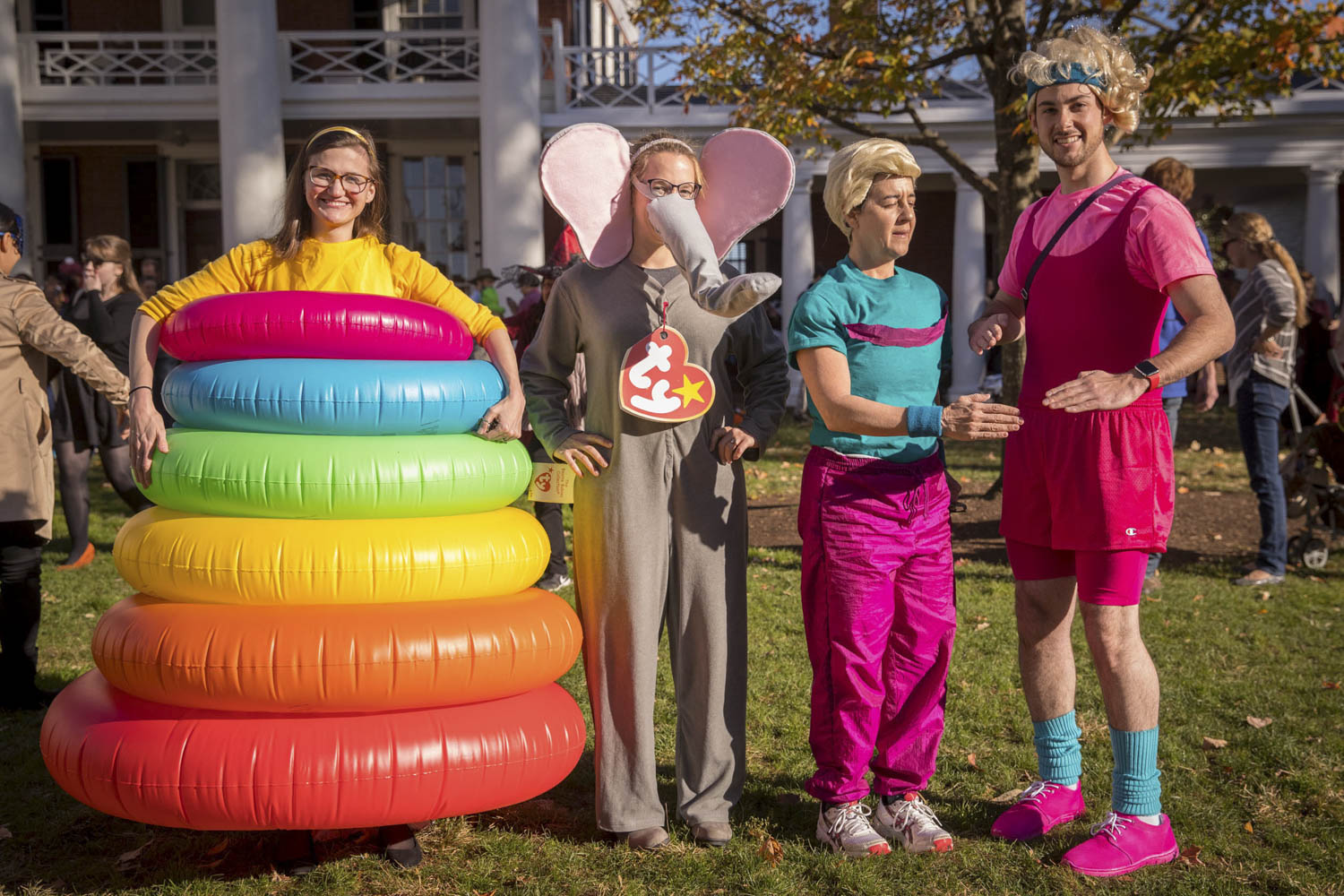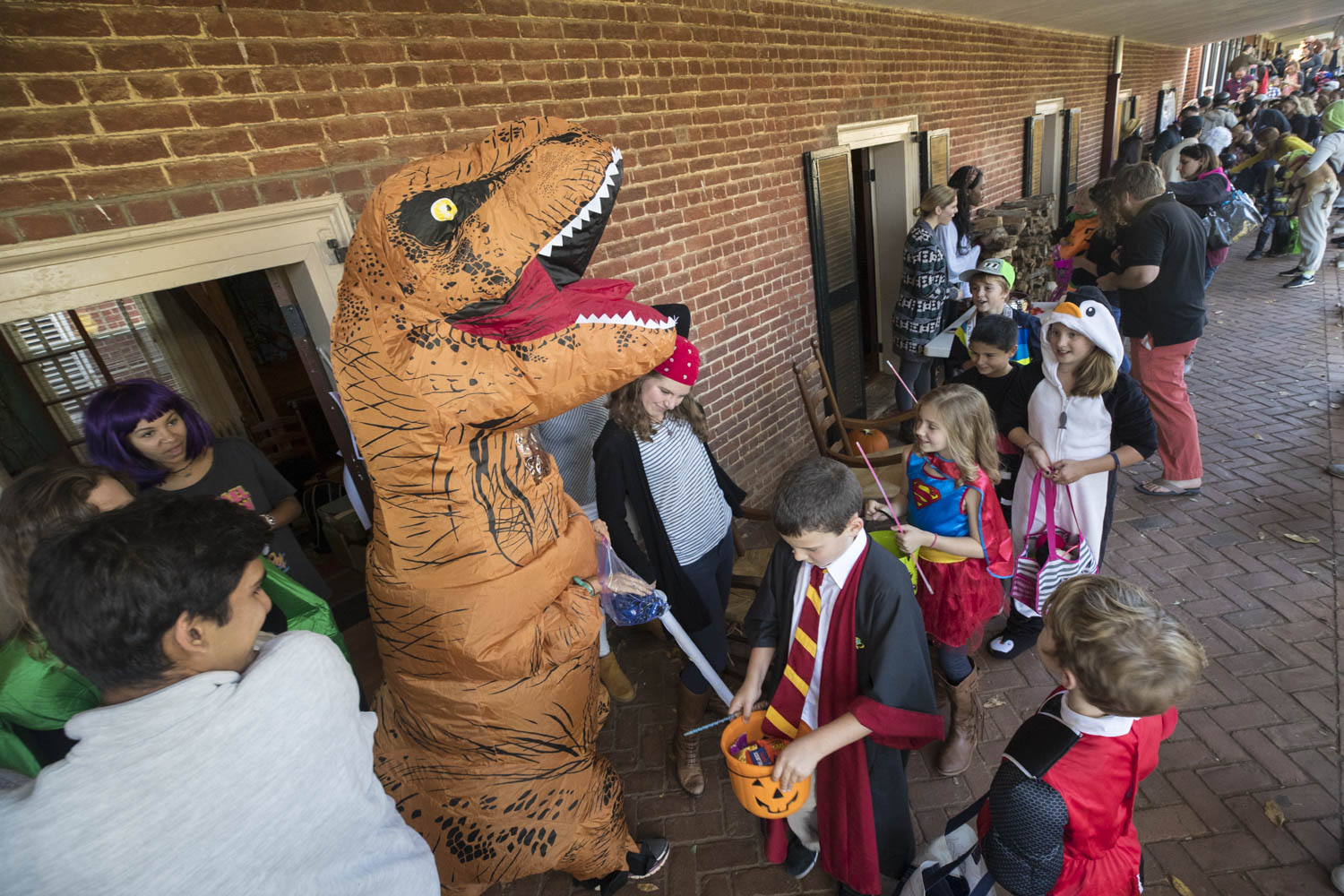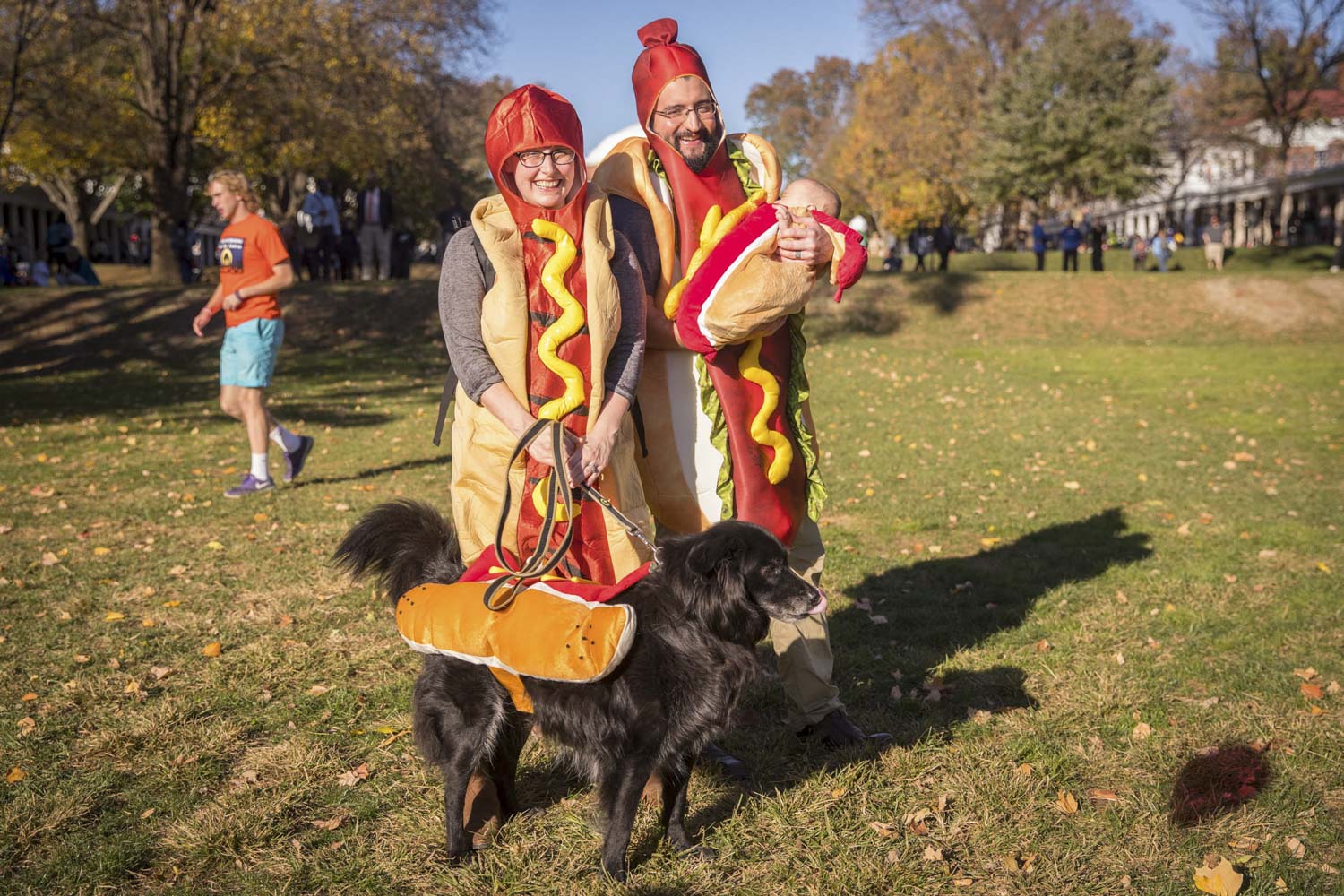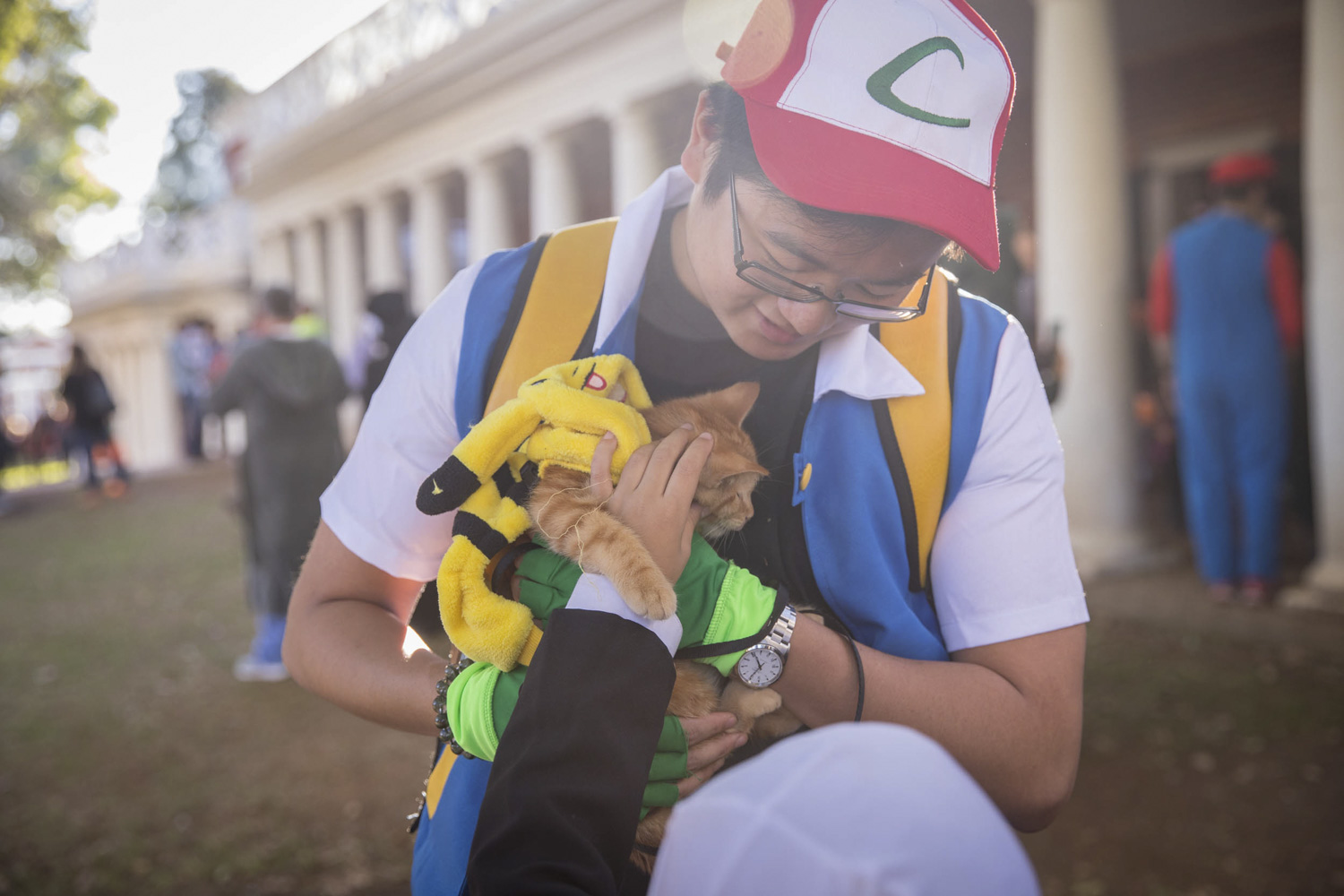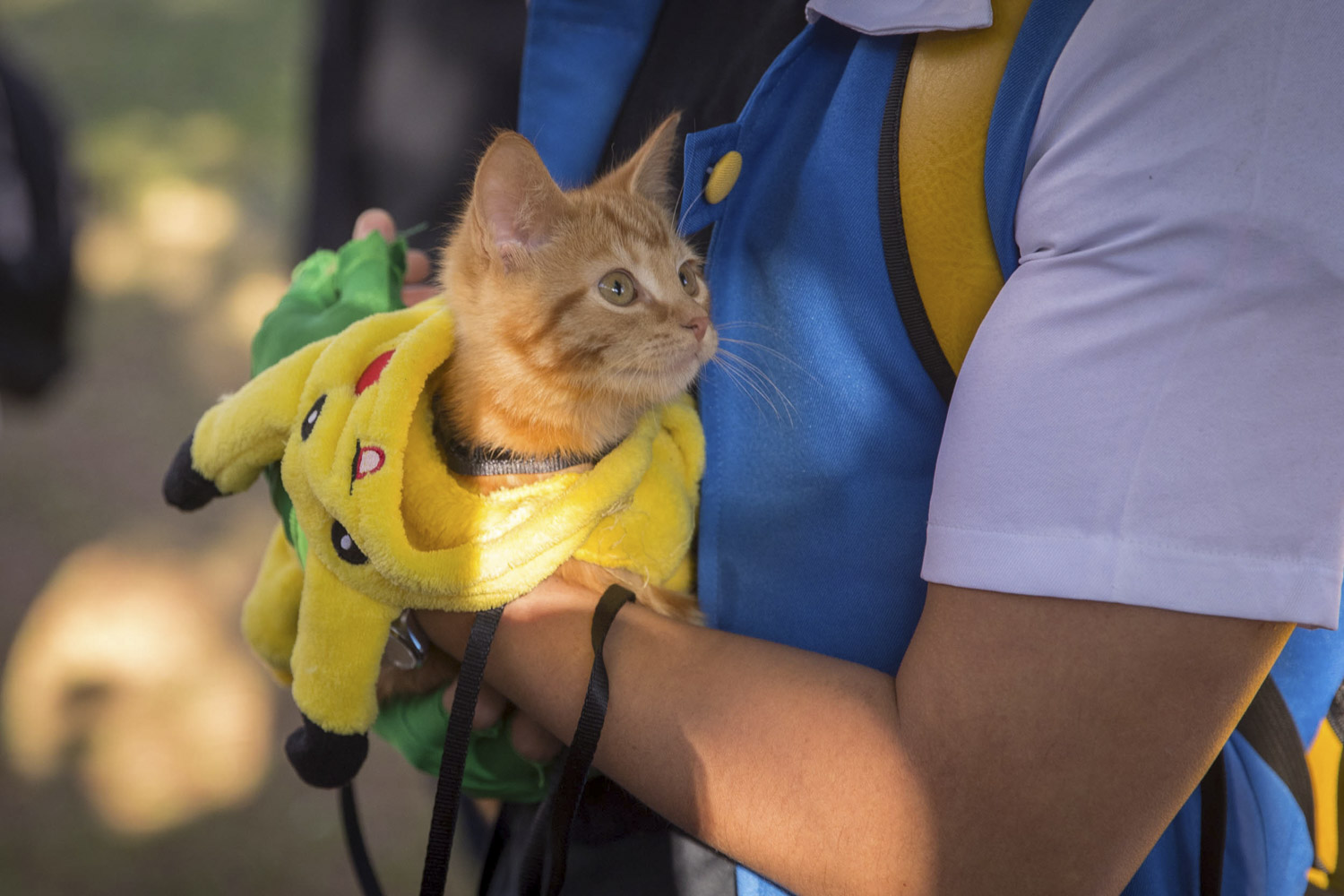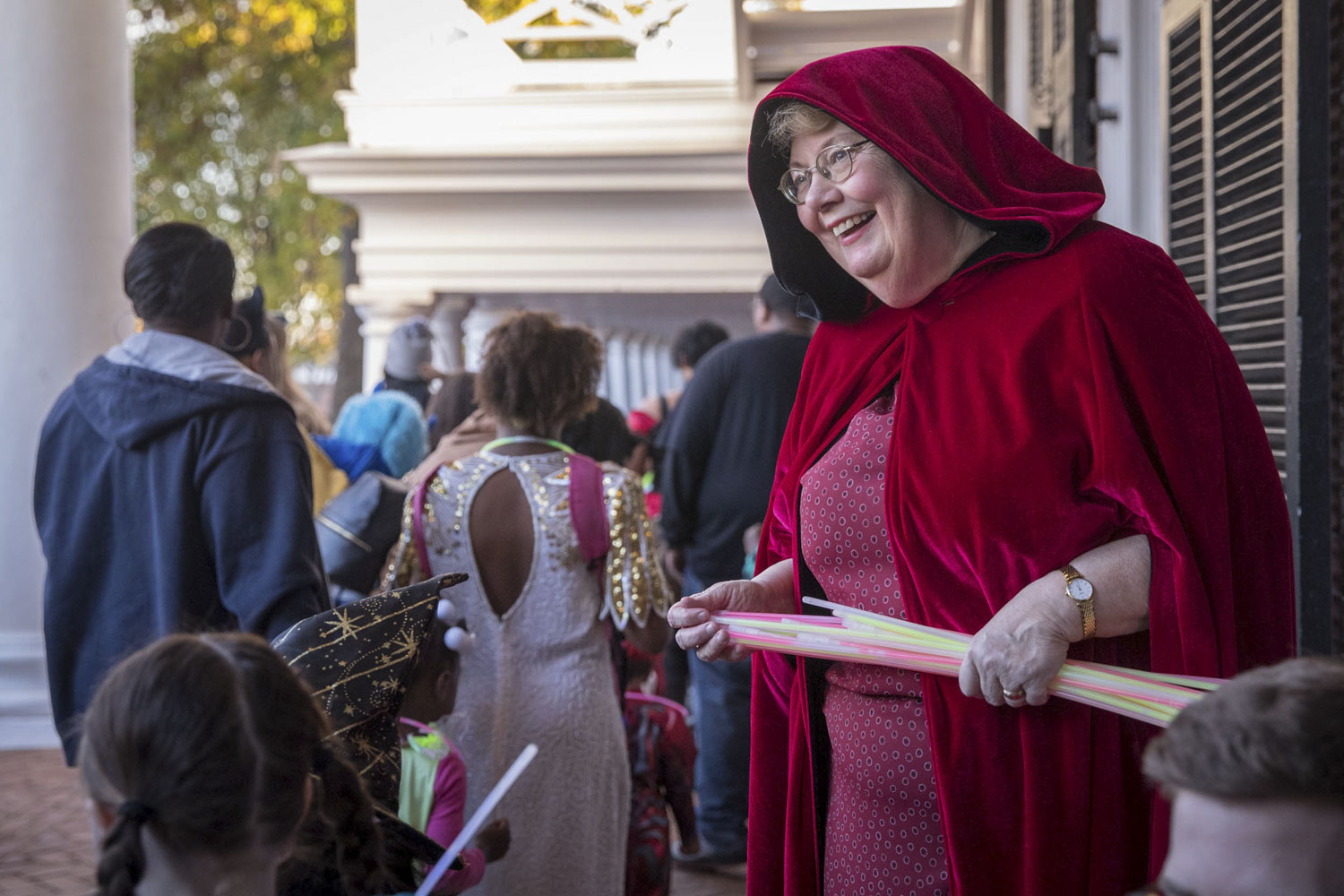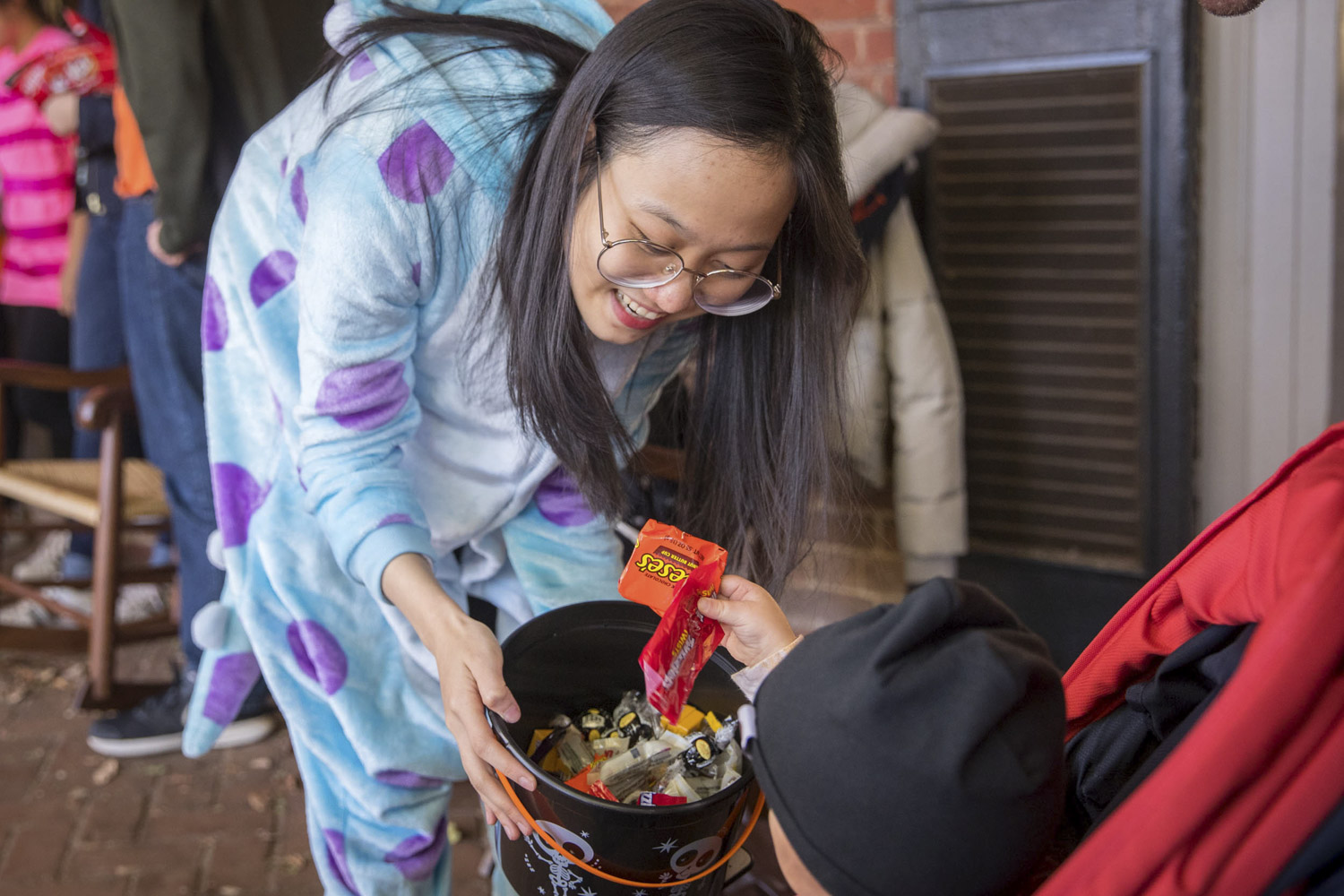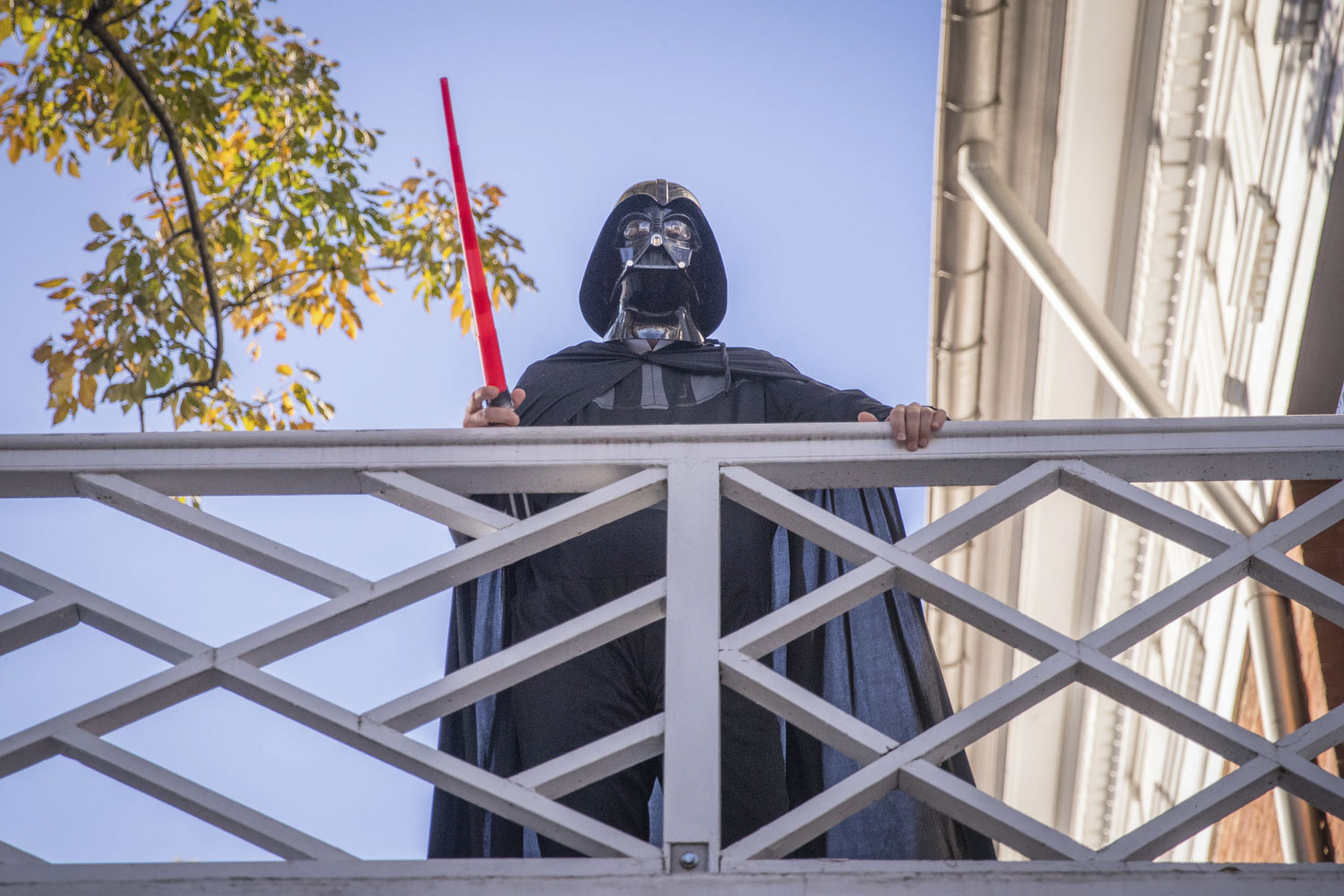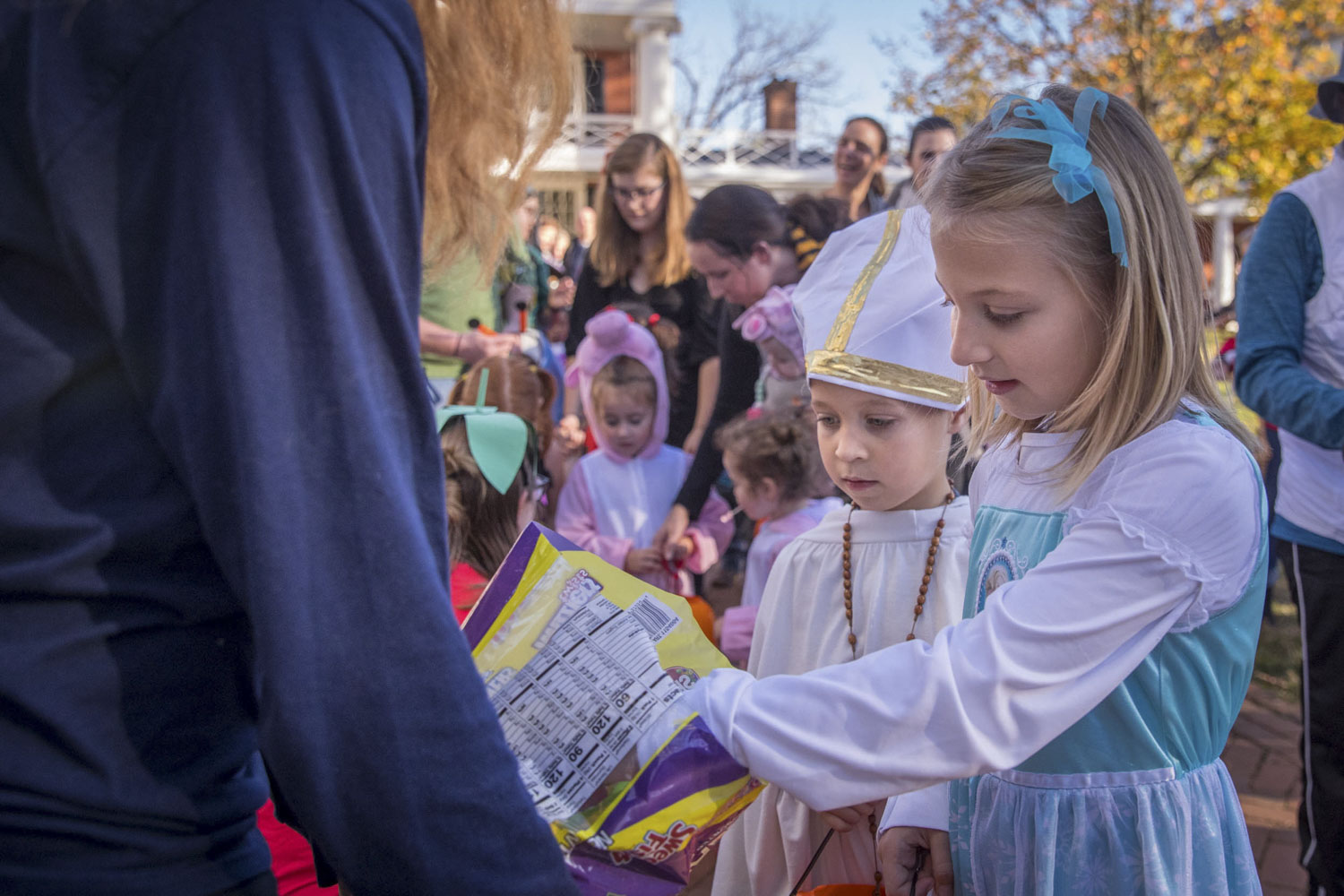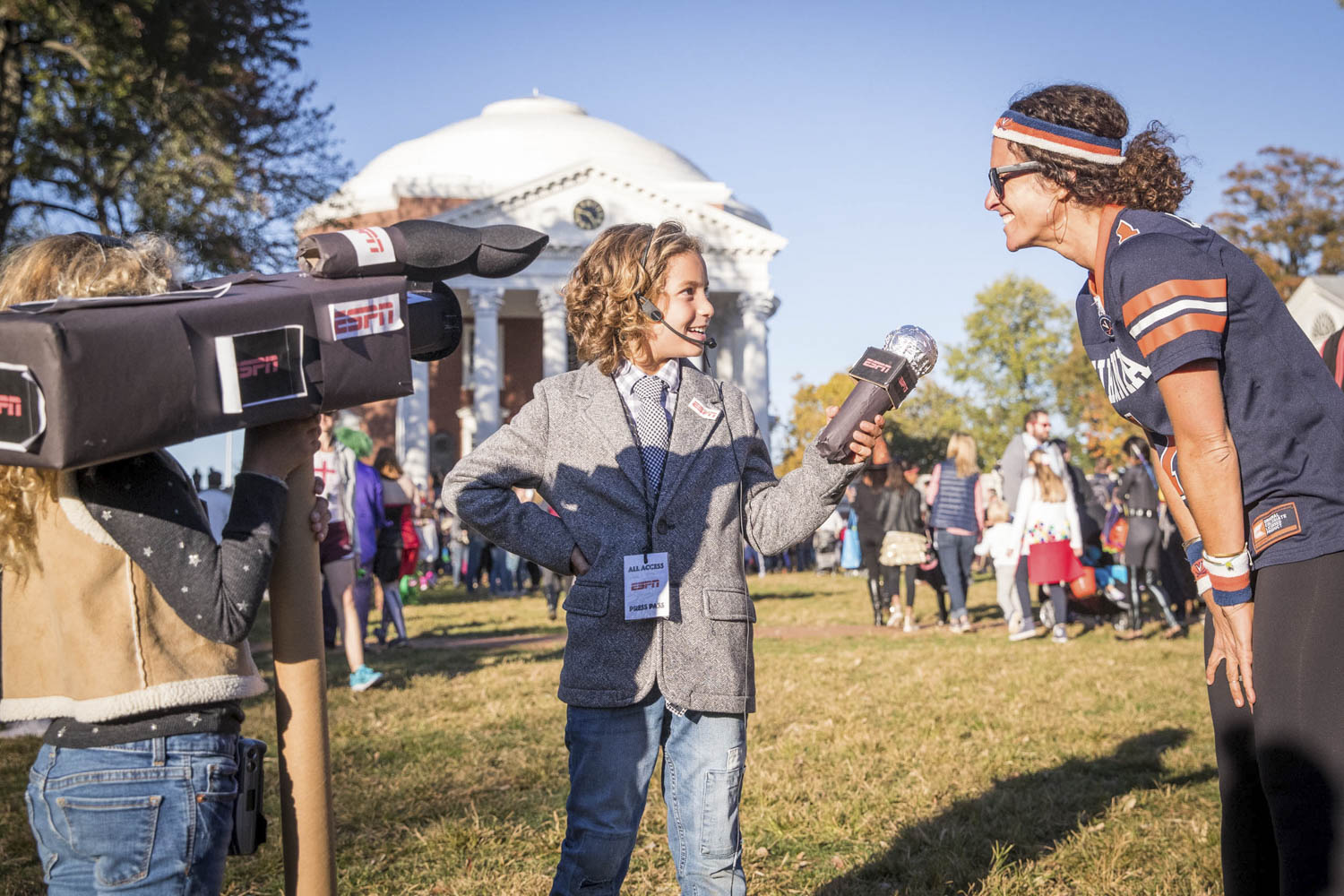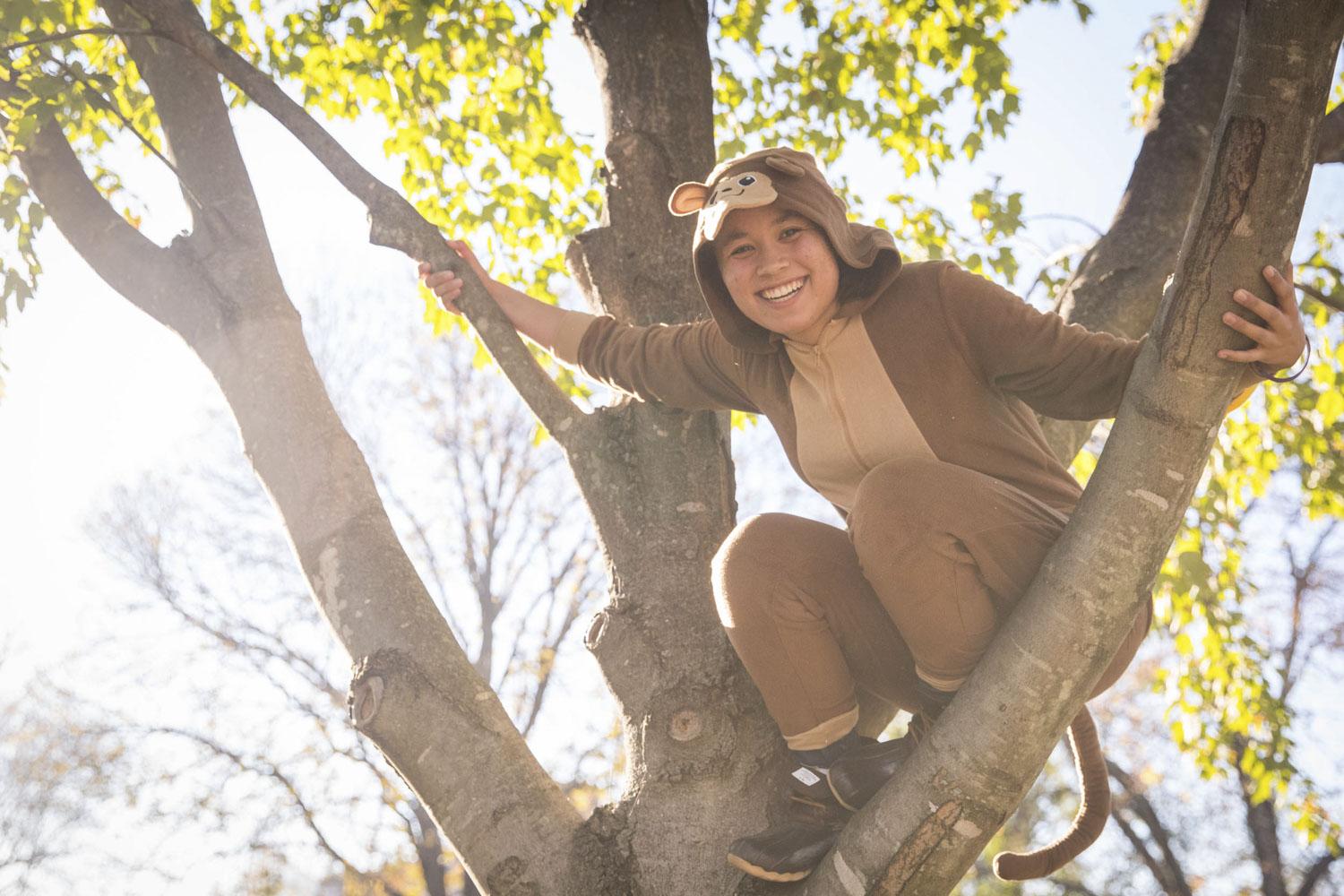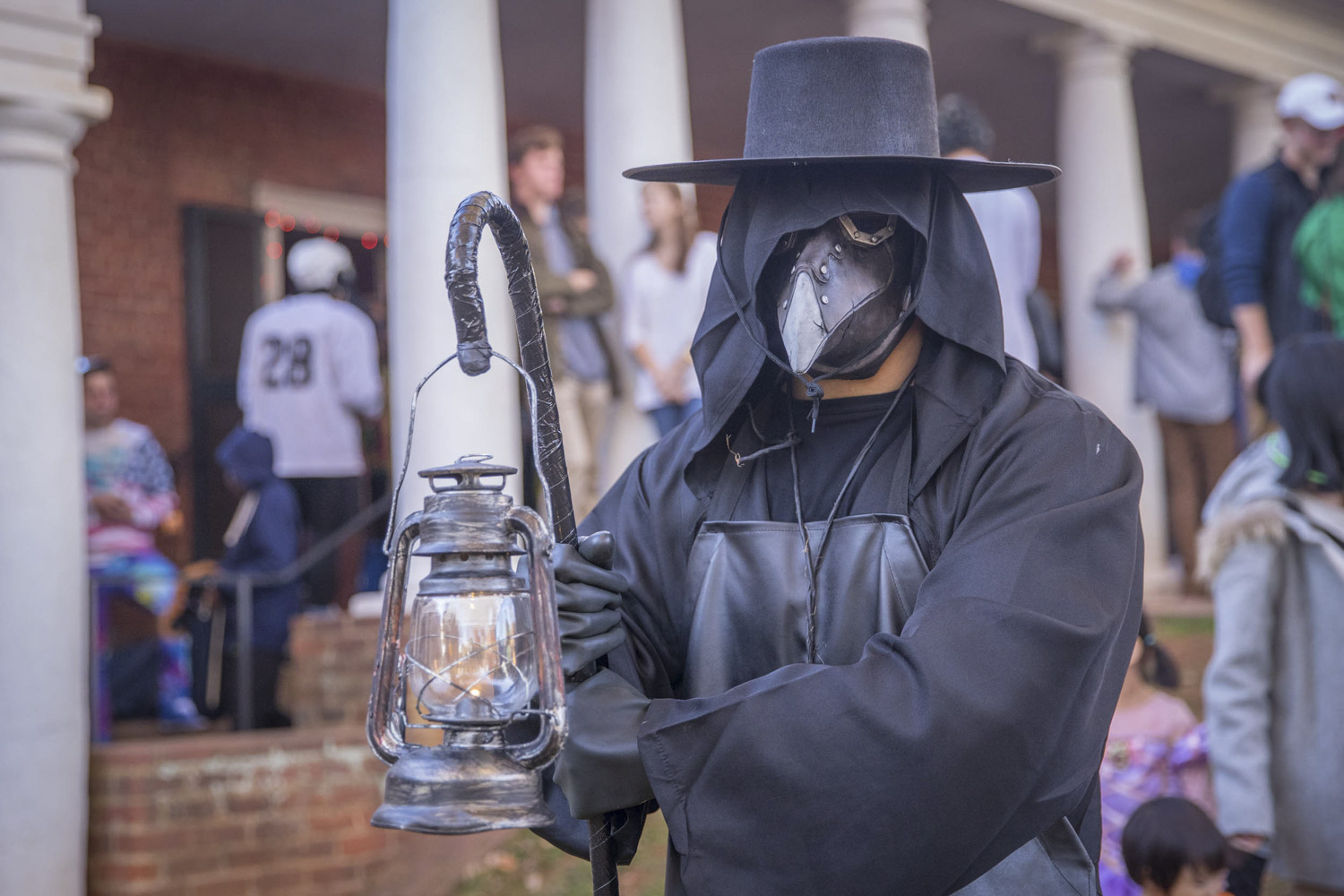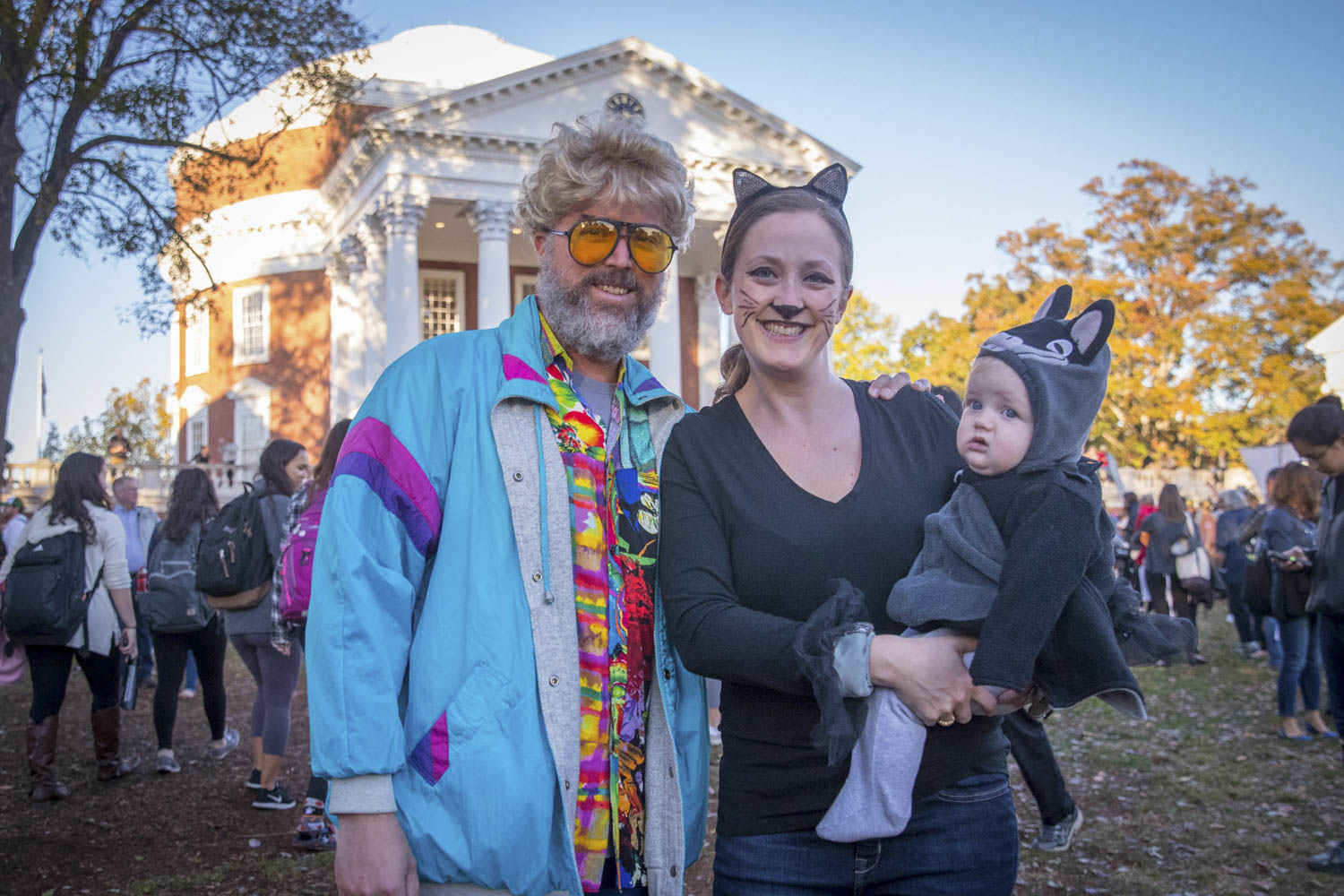 Media Contact
University News Associate Office of University Communications
jak4g@virginia.edu (434) 243-9935
Article Information
November 01, 2017
https://news.virginia.edu/content/video-fun-festive-and-frightful-fashion-rules-academical-village