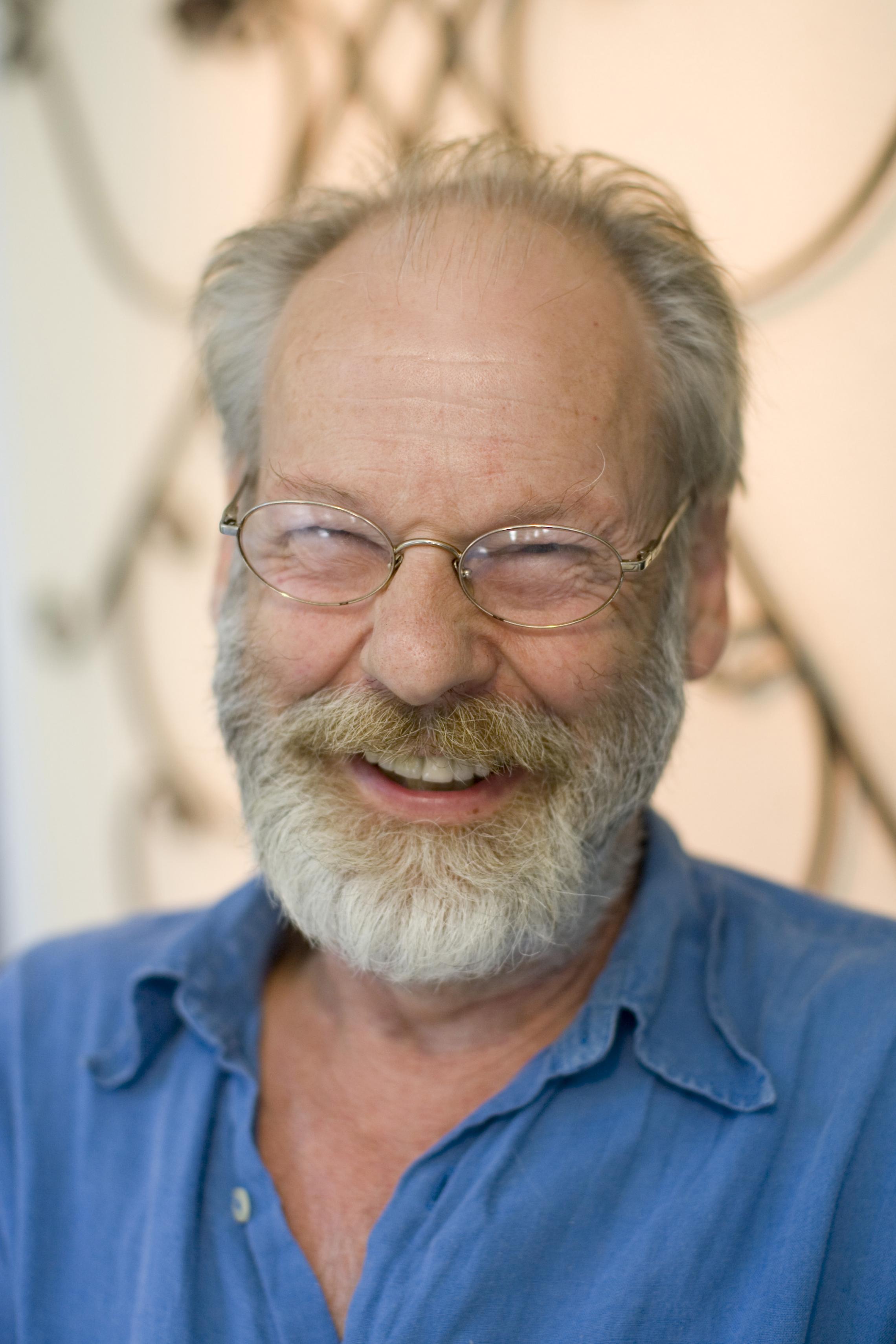 Listen to the UVA Today Radio Show report on this story by Anne Bromley:


March 10, 2010 — Hundreds of writers and millions of words will flow through Charlottesville during the 16th annual Virginia Festival of the Book, which runs from March 17 to 21. This year's schedule includes more than 40 University of Virginia faculty members and alumni, speaking on topics as diverse as Ayn Rand, living through war and examining historical times.
The Virginia Foundation for the Humanities and the Virginia Center for the Book present the annual festival, a five-day celebration of books, reading, literacy and literary culture, with co-sponsoring foundations, corporations, bookstores, schools, libraries, area businesses and organizations and committed individuals. Events are held in venues all around Charlottesville and the University, and most are free. Go to vabook.org for the full schedule.
Each year, the festival draws writers from a range of genres and topics, including fiction, mysteries and crime, memoirs, publishing, history and poetry, just to name a few. U.Va.'s participants bring their scholarship and creativity, and talented alumni discuss how and why they wrote their books.
John Casey, English professor, creative writing teacher and author of "The Half Life of Happiness" and "Spartina," for which he won the National Book Award, will be on a panel with one of his daughters, Maud Casey, who has published two novels, "The Shape of Things to Come" and "Genealogy," plus African-American author Alice Randall, who wrote "Rebel Yell" and "The Wind Done Gone." They will discuss influences on their writing in the session, "Mentors, Muses & Monsters: Writers on Their Influences," on March 18 at 8 p.m. in Culbreth Theatre. Elizabeth Benedict, who edited the collection of essays, "Mentors, Muses & Monsters: 30 Writers on the People Who Changed Their Lives," will moderate.
Alumni who will return to read their work include John Casteen IV. After attending U.Va., Casteen attended the Iowa Writers' Workshop and now teaches poetry and creative writing at Sweet Briar College. His latest book, "Free Union," was published by the University of Georgia Press in spring 2009. He will read his poetry with three others on March 20 at 2 p.m. at the Barnes & Noble bookstore in Barracks Road Shopping Center.
A reading featuring other alumni creative writers, Beth Keane, Gina Welch, Andrew Mulvania and Mary Ann Samyn, will be held March 17 at 4 p.m. in the U.Va. Bookstore.
Another reading, including U.Va. master of fine arts graduate Alan DeNiro, author of "Total Oblivion, More or Less," will focus on "The Ways We Come of Age." The event, also featuring novelists Tanya Gibson, Dylan Landis and Alison Larkin, will be held March 18 at 6 p.m. in the U.Va. Bookstore.
Kate Atwood, a 2000 alumna and author of "A Healing Place: Help Your Child Find Hope and Happiness After the Loss of a Loved One," will be part of a panel on  "Life-Changing Experiences," on March 21 at 3 p.m., also at the U.Va. Bookstore.
Atwood is the founder of Kate's Club, an Atlanta-based non-profit organization helping kids along the grief journey that she began herself at age 12. She also seeks to inspire adolescents to make positive changes through philanthropy.
Atwood will be joined by Allison Silberberg, author of "Visionaries in Our Midst: Ordinary People Who Are Changing Our World," and Kevin Quirk, who wrote "Brace for Impact: Miracle on the Hudson Survivors Share their Stories of Near-Death and Hope for New Life."
A session on "Great Discussable Books" for book clubs will feature alumna Laura Brodie, whose debut novel, "The Widow's Season," was inspired by her U.Va. dissertation on widows in English literature. She teaches English at Washington and Lee University and has a memoir coming out in April, "Love in a Time of Homeschooling." She and three other authors, Shelia Curran, Masha Hamilton and Mary Sharratt, will read from their work on March 19 at noon at the Southern Café. Boxed lunches can be ordered in advance.
Looking at writing for a different purpose, Roberta Culbertson, an alumna who directs the Center on Violence and Community at the Virginia Foundation for the Humanities, will discuss how writing and reading can become major healers from tragedy and trauma, along with writers Frederic Almond, Kenn Reagle and Kate Hudgins. Culbertson edited a new collection of essays, poetry and photographs, "Surviving War." The participants will discuss "Writing (and Reading) Through Tough Times" on March 19 at 8 p.m. in City Council Chambers, 605 E. Main St.
Listen to the UVA Today Radio Show report on this story by Jane Ford:

Culbertson and Kate Hudgins, with whom she co-wrote "Action Against Trauma: A Trainer's Manual," also will discuss how they teach leaders of traumatized communities to manage post-traumatic stress in group decision-making and action. The session will be held on March 18 at 10 a.m. in City Council Chambers.
Michael Krepon, Diplomat Scholar in U.Va.'s Department of Politics, will discuss international conflicts and relationships in history, with an eye to the future. "Geopolitics, the Bomb and the Future" will be held March 20 at 10 a.m. at the U.Va. Bookstore. Gerry Kearns, author of "Geopolitics and Empire," will join him.
Krepon is the co-founder of the Stimson Center, a Washington think tank. He is the author of 13 books, including "Better Safe than Sorry."
A historical perspective on American government of the previous two centuries will be the topic of a session with history professor Brian Balogh, author of "A Government Out of Sight," and Guian McKee, whose book is "The Problem of Jobs: Liberalism, Race and Deindustrialization in Philadelphia." (Balogh co-hosts the Virginia Foundation for the Humanities radio program, "BackStory with the History Guys.") They will be joined by David O. Stewart, a Washington, D.C., trial lawyer who wrote "Impeached: The Trial of President Andrew Johnson and the Fight for Lincoln's Legacy." Their discussion will be held March 20 at noon at the U.Va. Bookstore.
A personal look at historic events is the topic of another panel featuring Earl Dudley Jr., a law professor emeritus, and Terry T. Turner, professor emeritus of urology and of cell biology who writes under the pen name David Donovan. Joined by U.Va. alumna Margaret Edds, they will talk about "Twentieth Century Lives: Growing Up in America" on March 17 at 4 p.m. in City Council Chambers.
Dudley's memoir, "An Interested Life," covers his early childhood in a Japanese prison camp in the Philippines and being on a news desk at the time of President John F. Kennedy's assassination. He and Turner, who published the memoir, "Murphy's Station," also both describe the transformative effects of growing up in the South during the Civil Rights Movement. Edds' book, "Finding Sara: A Daughter's Journey," is about tracing the life of her mother, who died when Edds was 3.
Other book festival participants with U.Va. connections include the following (on the book festival Web site, look at the menu of participants to find their specific events):
•    Claudia and Joseph Allen, psychology professors and authors of "Escaping the Endless Adolescence"
•    Matthew Crawford, fellow at the Institute for Advanced Studies in Culture
•    Mehr Afshan Farooqi, assistant professor of Middle Eastern and South Asian Languages and Cultures
•    Paul Gaston, history professor emeritus
•    Bruce Greyson, Emily Williams-Kelly and Edward Kelly, from the School of Medicine's Department of Psychiatry and Neurobehavioral Sciences, co-authors (with Michael Grosso) of the book "Irreducible Mind: Toward a Psychology for the 21st Century"
•    Catherine Herbert Howell, alumna, Ph.D. in anthropology and author of "Flora Mirabilas: How Plants Have Shaped World History, Health, Wealth, and Beauty"
•    James Kauffman, Curry School of Education professor emeritus
•    Deborah Lee, VFH fellow
•    Michael Mewshaw, alumnus and former creative writing teacher
•    Thorpe Moeckel, alumnus
•    Stacy Nyikos, alumna and author of "Dragon Wishes"
•    David Rigsbee, alumnus
•    Abby Sallenger, alumnus and author of "A Rising Sea, a Vanishing Coast, and a 19th-Century Disaster that Warns of a Warmer World"
•    Herman M. Schwartz, politics professor and author of "Subprime Nation: American Power, Global Capital, and the Housing Bubble"
•    Judith Sensibar, VFH fellow and author of "Faulkner and Love: The Women Who Shaped His Art"
•    Lois Shepherd, law professor and author of "If That Ever Happens to Me: Making Life and Death Decisions After Terri Schiavo"
•    Patricia Sullivan, Carter Woodson Institute fellow and author of "Lift Every Voice: The NAACP and the Making of the Civil Rights Movement"
•    Kristin Swenson, VFH fellow and author of "Bible Babel: Making Sense of the Most Talked About Book of All Time"
•    Kath Weston, director of the Studies in Women and Gender program, anthropology professor and author of "Traveling Light: On the Road with America's Poor"
•    Karenne Wood, director of the VFH Virginia Indian Heritage Program and author of "Markings on Earth"


— By Anne Bromley