Virginia Film Festival officials announced Tuesday evening that the highly anticipated SHOWTIME limited series "The Good Lord Bird," produced by Blumhouse Television, will be part of its 2020 virtual program.
The online event will include clips and a virtual conversation with star and executive producer Ethan Hawke; his co-star, Joshua Caleb Johnson; executive producer and award-winning author James McBride, who wrote the book on which the series is based; executive producer/screenwriter Mark Richard; and costumer Amy Andrews Harrell.
The Virginia Film Festival is a program of the University of Virginia and its offices of the Provost and of the Vice Provost for the Arts. Due to the coronavirus pandemic, the 33rd annual festival will be presented in a predominately virtual format from Oct. 21 to 25, featuring 50-plus narrative and documentary feature films; curated short film packages; pre-recorded interviews with filmmakers and experts; live panels and conversations; opening and closing night events; and drive-in movies.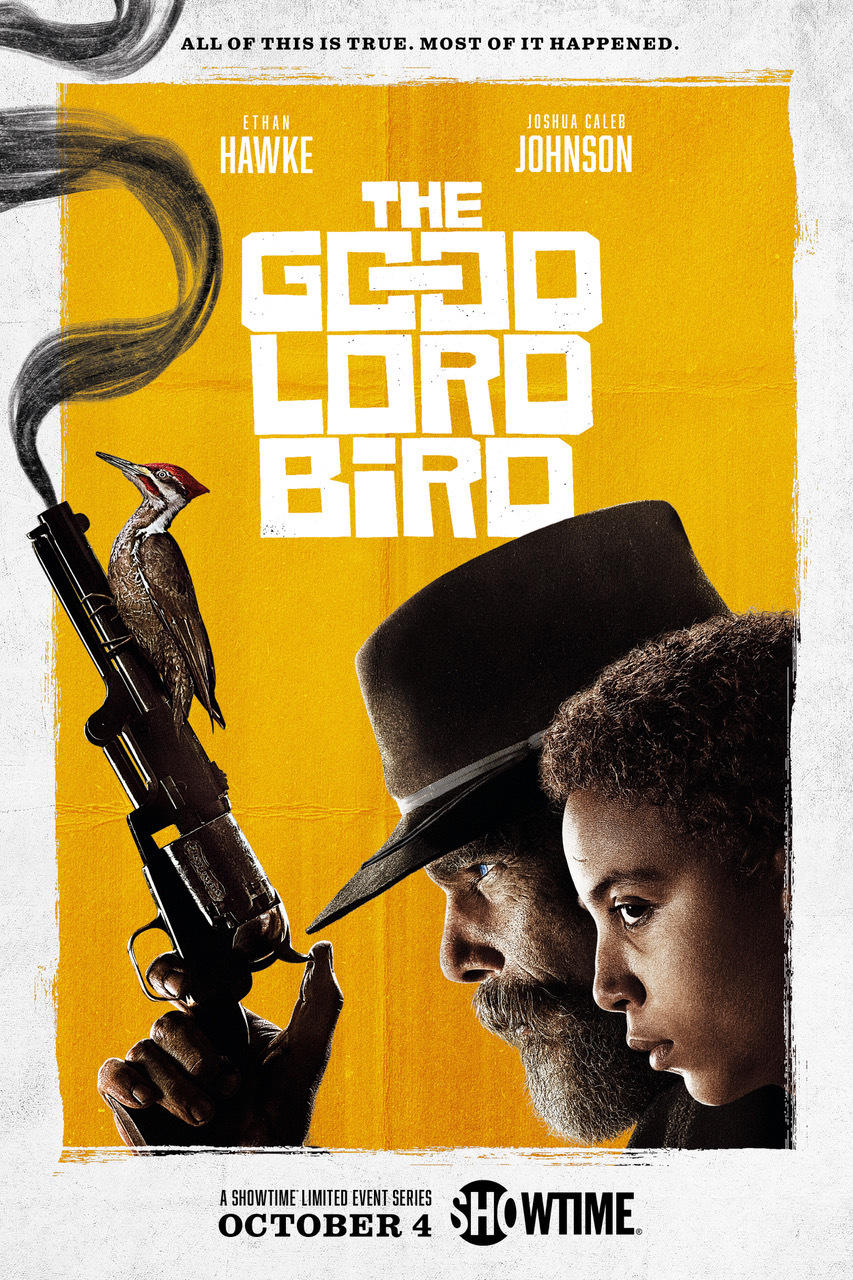 The virtual screening and discussion on "The Good Lord Bird" are presented in partnership with the Virginia Film Office with support from the Virginia Festival of the Book. Exact time, date and ticket information for the event will be announced in early October.
Set to premiere Oct. 4 at 9 p.m. ET on SHOWTIME, "The Good Lord Bird" is based on McBride's book by the same name, which won the 2013 National Book Award for fiction. The series is told from the point of view of "Onion" (Joshua Caleb Johnson), a fictional enslaved boy who becomes a member of John Brown's (Ethan Hawke) motley family of abolitionist soldiers during the era of "Bleeding Kansas," a time when the state was a battleground between anti- and pro-slavery forces. Onion eventually finds himself participating in the famous 1859 raid on the Army depot at Harpers Ferry. Brown's raid failed to initiate the slave revolt he intended, but it hastened the Civil War.
The limited series weaves a humorous, dramatic and historical tapestry of antebellum America.
"We are very excited to host what promises to be a fascinating event, and thrilled to partner with SHOWTIME and Blumhouse to highlight one of the most talked-about shows of the fall television season," said Virginia Film Festival Director Jody Kielbasa, UVA's vice provost for the arts. "We very much look forward to having Ethan back after he joined us last year for a memorable screening of and conversation around 'Before the Devil Knows You're Dead.' We are honored to be joined by award-winning author James McBride, as well as by Ethan's fellow cast member Joshua Caleb Johnson, who gives a true breakout performance in the series.
"This is a story that is particularly relevant to Virginia, as it changed the course of history, not only here in the commonwealth, but in the entire nation."
Festival officials also announced a new partnership with "Reel South," a PBS/VPM-sponsored documentary series dedicated to reckoning with the South's past, present and future. Starting this year, the Reel South SHORT Award will be presented to a festival filmmaker who best reflects the South's colorful and complex legacy and future. The eligibility criteria are for a short documentary (under 20 minutes) that is about or set in the South. The winning filmmaker will receive a $1,000 license fee in exchange for a non-exclusive publication/distribution deal on VPM.
The 2020 Virginia Film Festival program will be announced Oct. 6. Screening passes to the 2020 Virtual Program will be available for purchase starting Sept. 22, and details on special event tickets and individual virtual tickets will be announced in early October. Visit virginiafilmfestival.org for more information.
Article Information
August 26, 2020
/content/virginia-film-festival-announces-first-program-virtual-festival-lineup