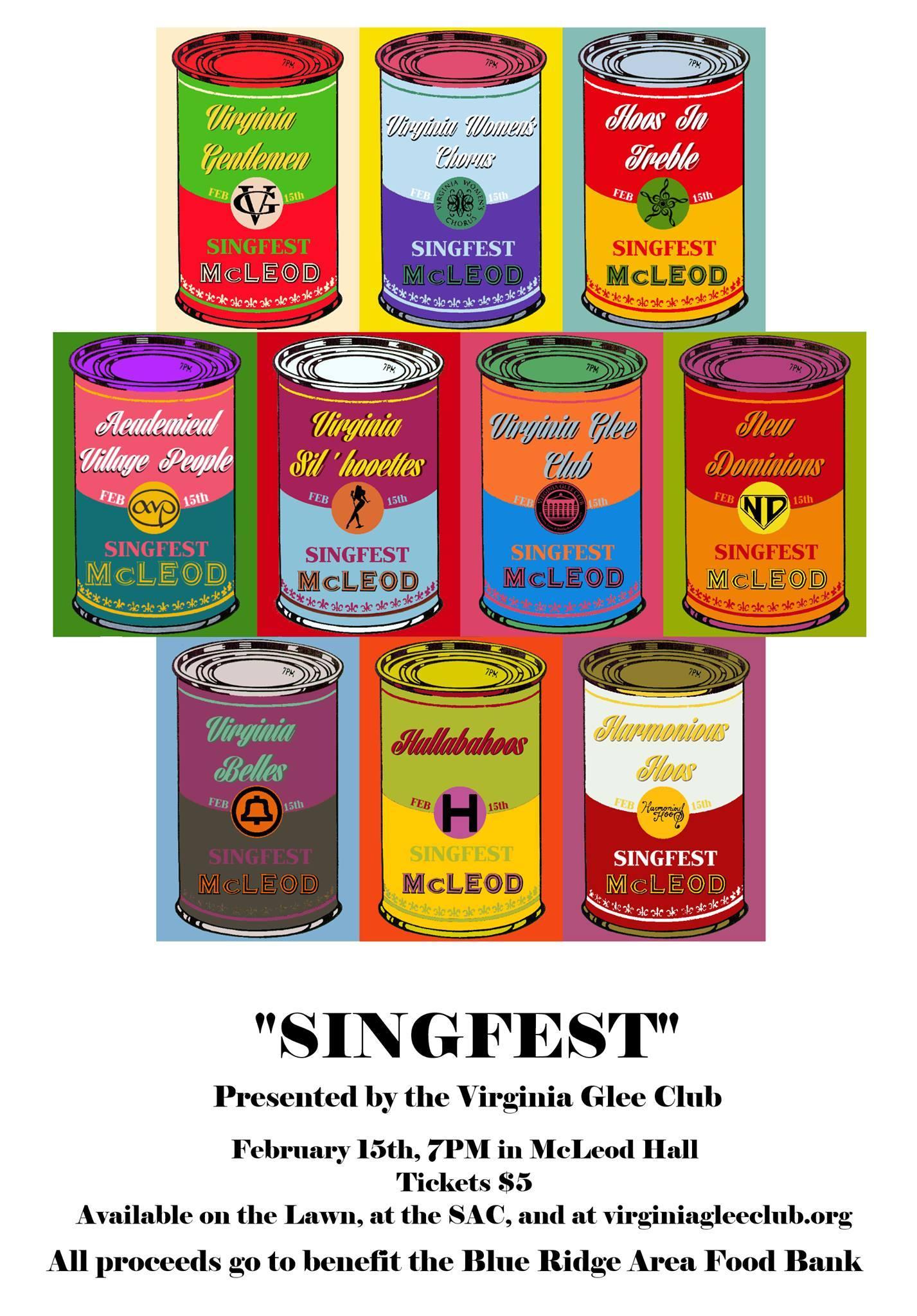 College a cappella music has grown rapidly since 1980, fueled in part by the founding in 1990 of the Contemporary A Cappella Society, which enabled collaboration of a cappella groups across the United States for the first time.
This is quite evident at the University of Virginia, where the popularity of a cappella student vocal groups is alive and well.
On Saturday at 7 p.m. in McLeod Hall Auditorium, the Virginia Glee Club will host some of the best U.Va. vocal groups in a variety of styles and arrangements at "SingFest 2014," its annual a cappellooza event.
Founded in 1871, the Glee Club is the University's oldest musical organization and one of the oldest collegiate vocal ensembles in the United States.
This year, the long-standing U.Va. musical group will present the Virginia Gentlemen, the oldest a cappella group at U.Va., as well as the Virginia Belles, the University's oldest all-female a cappella group, in an entertaining performance of both popular and traditional songs. The Hullabahoos, Virginia Sil'hooettes, Hoos In Treble, Harmonious Hoos, New Dominions and Virginia Women's Chorus are the other student vocal groups who will also join in the music celebration.
Tickets are $5, and are available at the door, the Student Activities Center in Newcomb Hall, on the Lawn and online here. Proceeds will benefit the local Blue Ridge Area Food Bank. Doors open at 6:30 p.m. at McLeod Hall, 202 Jeanette Lancaster Way.
The current styles of college a cappella – Italian for "in the manner of church," referring to music performed without instrumental accompaniment – often use voices to emulate modern rock and pop instruments, marking a shift in arrangements away from the traditional sounds of jazz and classical ensembles to groups focusing on more contemporary music.
Collegiate a cappella spans many music genres and styles, including alternative and hard rock, comedy, Christian, jazz-influenced pop, barbershop, rhythm and blues, madrigals and jazz. Differences in musical styles and individual group preferences result in a great diversity of music arrangements and performances.
Increased interest in collegiate a cappella is apparent by the growth of awards such as the Contemporary A Cappella Recording Awards, and competitions such as the International Championship of Collegiate A Cappella for college groups. Each year, hundreds of collegiate a cappella groups submit their strongest songs in a competition to be on "The Best of College A Cappella," a compilation of tracks from the best college a cappella groups around the world.