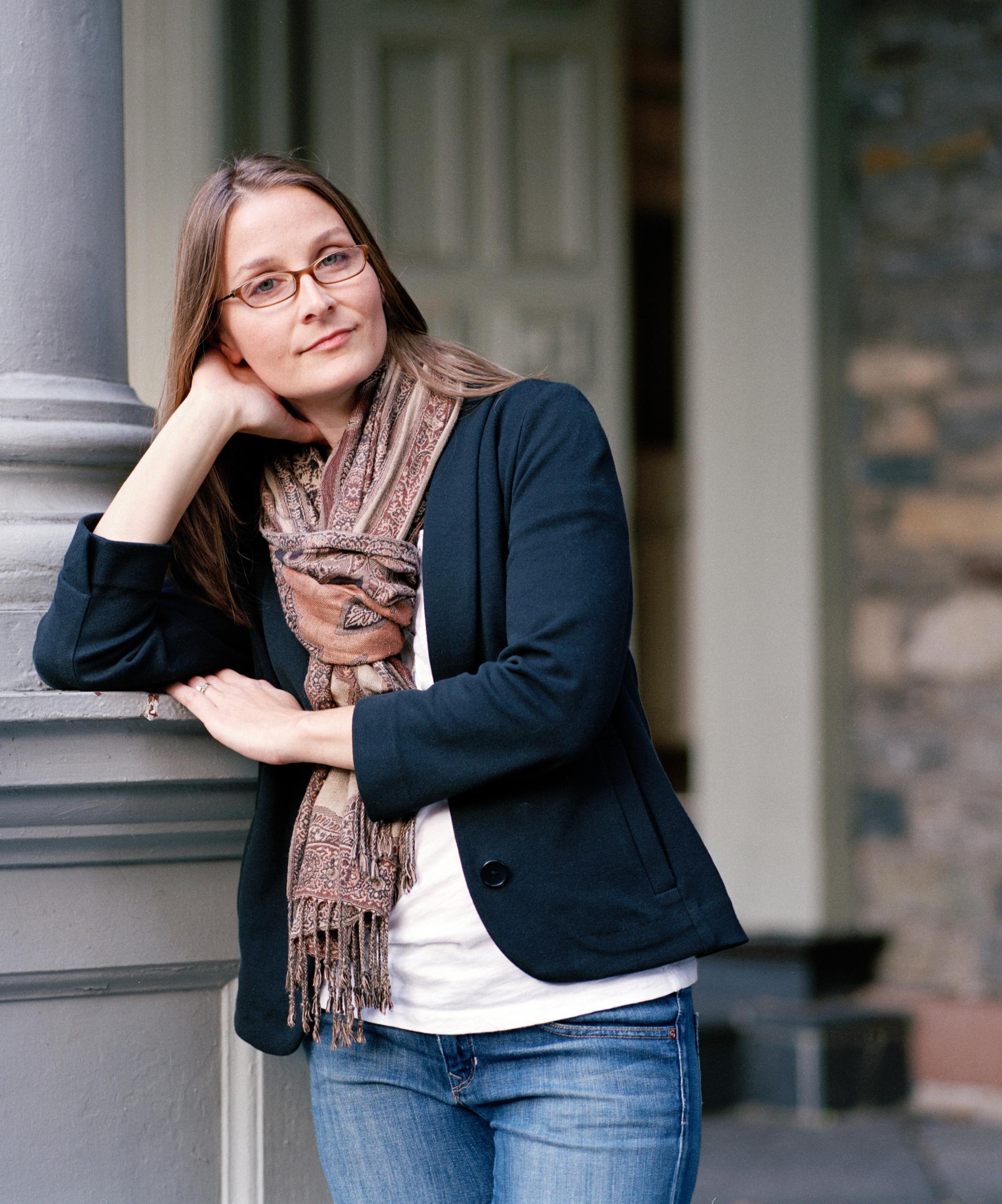 March 15, 2012 — Author Lee Smith said it's like coming to a family reunion. Another attendee said, "They made me laugh and they made me cry – that's about as good as it gets."
"What better way to spend the first week of spring than ... celebrating books and the promise of good things to come?" added a previous participant.
Those enthusiastic reviews were written about the Virginia Festival of the Book. This year's edition of the mid-Atlantic's biggest book club begins Wednesday and runs through March 25 and will showcase almost 400 writers from all genres, more than 50 of them University of Virginia faculty, staff and alumni.
Hosted by the Virginia Foundation for the Humanities for the 18th year, with co-sponsorship from offices at U.Va. and around Charlottesville, the annual book lovers' celebration brings together prize-winning authors, mystery fans, rare-book historians and even well-known athletes. And most events are free to the public.
Wordsmiths, new and seasoned, will be plentiful, reading from their prose or poetry or discussing aspects of their art or subjects.
Two authors whose debut novels landed on the New York Times' list of the 10 Best Books of 2011, Eleanor Henderson and Chad Harbach, will read from their work March 22 at 8 p.m. at the auditorium of the Mary and David Harrison Institute for American History, Literature and Culture and Albert and Shirley Small Special Collections Library, along with author Caroline Preston, who recently published "The Scrapbook of Frankie Pratt." Christopher Tilghman, an English professor and director of the creative writing program in the College of Arts & Sciences – who also happens to be Preston's husband – will introduce them.
Henderson and Harbach will join other U.Va. MFA graduates March 23 at noon to read at the U.Va. Bookstore.
Discussions about writing fiction will feature Virginia "Ginger" Moran, associate director of the U.Va. Women's Center, talking about her novel, "The Algebra of Snow," in a talk on "Fiction: Conspiracies and Obsessions" March 22 at 4 p.m. in the Barnes & Noble bookstore in Barracks Road Shopping Center.
Emma Rathbone, a recent alumna with a master's in creative writing who published her first novel, "The Patterns of Paper Monsters," two years ago, will be a panelist talking about this year's choice for The Big Read on the theme of "coming of age" – Rudolfo Anaya's "Bless Me, Ultima" – on March 21 at 6 p.m., at the Bridge Progressive Arts Initiative at 209 Monticello Rd. Rathbone and others also will discuss their coming-of-age stories, both fictional and biographical.
The festival features many U.Va. faculty members, who exemplify the breadth and depth of topics readers encounter, including psychologist Tim Wilson, Persian studies professor Farzaneh Milani and historian Olivier Zunz.
"Tim Wilson, for example, with his new book, 'Redirect,' talks a lot about the psychology and the sociology of evaluating social programs which hope to make change," festival director Nancy Damon said.
Robert Pianta, dean of the Curry School of Educataion, and Suzanne Morse Moomaw, a faculty member in urban and environmental planning in the School of Architecture, will discuss social programs March 22 at 6 p.m., at City Council Chambers.
Moomaw also will join Zunz discussing his book, "The History of Philanthropy in America," that looks at the changes in charitable giving from post-Civil War to the present, on March 21 at 4 p.m. in the central branch of the Jefferson-Madison Regional Library.
Milani, also a faculty member in the Studies in Women and Gender program, will give a talk about her recent book, "Words, Not Swords: Iranian Women Writers and the Freedom of Movement" on March 23 at 4 p.m. in Minor Hall, room 125.
Also looking at literature from another country, poet Rita Dove will read translations of poems by Homero Aridjis, and the Mexican poet and journalist will read from his work in Spanish on March 21 at 8 p.m. in the auditorium of the Harrison Institute/Small Special Collections Library.
Poetry-loving bus riders who may have noticed lines of verse in an unlikely place recently can hear Sue Berres – an occupational therapist at the Kluge Children's Rehabilitation Center who organizes the Bus Lines Community Poetry Contest – discuss Charlottesville's Bus Lines Community Poetry. Adult and youth winners will be with her at the Downtown Transit Center March 21 at 6 p.m. to read their original poems, which are featured on posters on Charlottesville Area Transit buses.
Patricia Meyer Spacks, Edgar Shannon Professor Emerita of English, will talk about another level of reading – rereading. Author of the recent "On Rereading," she has written or edited 21 other books during a long career as a professor of English at Wellesley College, Yale University and U.Va. Reconsider novel favorites new and old March 21 at 2 p.m., in the central branch of the Jefferson-Madison Regional Library.
The festival website features a drop-down menu of participants, who are listed by genre.
– by Anne Bromley
s