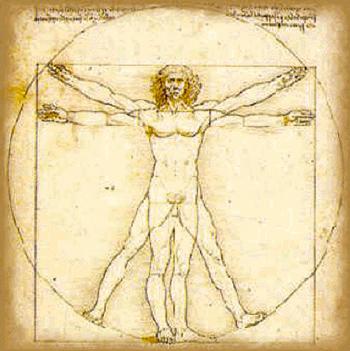 Four University of Virginia undergraduate students – who described themselves as a feminist, a Christian, a comedian and a public policy analyst – took turns at the lectern Monday night to give their take "on being human."
Each student had less than 10 minutes to focus on a topic of their choosing related to the overall theme. Their talks were meant to challenge the audience of about 60 of their peers who filled Bryan Hall's faculty lounge. They addressed the power of feminist language; the opposing views of fundamentalist Christians and the gay community on marriage equality; the power of laughter to hurt or heal; and the need to consider health care as a human right.
The event was part of the second annual Humanities Week, sponsored by U.Va.'s Institute of the Humanities and Global Cultures, which continues through Friday. Upcoming events include "Global Poems Locally," a poetry reading Thursday at 5 p.m. on Dawson's Green; a global film festival each night; and the annual Gladys Blizzard Lecture, featuring art critic David Freedberg, scheduled for Thursday at 6 p.m. in the Newcomb Hall Theater.
Will Warren, a fourth-year public policy major in the Frank Batten School of Leadership and Public Policy, said when organizer and friend Eric McDaniel first asked him to talk about what it means to be human, he replied, "I don't know." 
"As I thought about the word, 'human,' I found its beauty lies in its universality," Warren said. He mentioned that along with the Bill of Rights, many people would include other things as being essential to the human experience, such as education. He said people should update the list to include a right to health care.
"The inability to afford insurance takes a toll on every aspect of a person's life, from the financial to physiological," he said. "The number one cause of bankruptcies in the United States is medical expenses."
He mentioned a local doctor who saw a patient at the Charlottesville Free Clinic, a woman having painful headaches who put off going to the doctor because she didn't have health insurance. Her diagnosis: late-stage brain cancer. She died soon after.
"We have the tool we need to solve this problem," Warren said. "The proposed Medicaid expansion under the Affordable Care Act would extend affordable health insurance to the poorest Virginians." 
Another fourth-year student, Melissa Heide, looked at another aspect of being human, discussing "the F-word – feminism" and how it applies to anyone who believes in inclusiveness and equality.
"I would claim that in this celebration of the humanities and what it means to be a human being, that to be human is to be feminist," said Heide, a medieval and Renaissance literature major in the English department. She currently serves on the executive board of the student group Feminism Is For Everyone.
"Women's rights are human rights," she said, quoting Hillary Clinton.
Heide said a class she took in her first semester, "Language and Gender," with anthropology professor Ellen Contini-Morava, was a revelation to her. She hadn't thought of how language can reflect oppression of certain groups or reinforce gender roles.
"I had never been so thoroughly out of my comfort zone ... or challenged to think about the power of language."
She then described a second "f-word," asking, "What is it that motivates people to deny calling themselves 'feminist' when they are working for gender equality?" The answer is "fear," she said.
People are afraid of being challenged and figuring out they were wrong, she said. Nevertheless, "to be human is to evolve, to change," Heide said.
To be human also means to "love thy neighbor," according to Russell Bogue, a second-year student majoring in politics and Mandarin Chinese. Bogue described himself as a "reformed evangelical" on the ministry team of the Reformed University Fellowship. He would like to see more compassion and tolerance from both sides of the debate about marriage equality, he said.
With the Bible as his guide, Bogue quoted several places where God or Jesus exhort people to love one another.
Loving others doesn't mean people have to agree with each other wholeheartedly, he said.
"When the Christian Right decided that Jesus' message was more about waging war than washing feet, they hugely, publically, tragically missed the mark. What they misunderstand is that Christ's commandment that we 'love one another' stands regardless of how we feel about each other," Bogue said.
On the other side, the LGBTQ (lesbian, gay, bisexual, transgender and queer) community is not entirely exempt from criticism, he said.
"The call for 'total acceptance' is misleading; it is a call for millions of Christians to forsake what they genuinely believe to be the moral teachings of their faith – or else be labeled bigots," he said. Not even spouses or close friends give each other "total, unthinking endorsement," he said.
Love should be "rooted in the dignity and beauty of every human being," Bogue said.
Ida Knox, a fourth-year student completing a distinguished major in Chinese language and literature, questioned another quality humans share – the ability to laugh. She asked the audience to admit they had probably laughed at something inappropriately, and she admitted she had done so herself.
This came from someone who wants her future business card to say simply, "Funny Person." She had the crowd laughing at several different points in her talk.
It matters, though, whether we laugh at something hurtful or racist, for example, she said. "Laughter is one of those rare things, like music, that transcends everything. It transcends language, culture and time," Knox said. "Our laughter gives us the power to make light of things we never should."
She wasn't critiquing humor, she said, but rather, encouraging people to think of why we laugh. "It starts with an awareness of what it is we laugh at, of who we laugh at, when and why. We cannot let our laughter become passive."
Don't make light of the power of laughter, she said.
"The ability to laugh gives us an incredible power, because laughter is a release, and it is a response, it is an answer, it is a consolation."
Media Contact
University News Associate Office of University Communications
anneb@virginia.edu (434) 924-6861