Find the latest information on the University's response to the coronavirus here.
"You do not write alone," Herbert "Tico" Braun tells his University of Virginia students. Even before this time of uncertainty due to the coronavirus pandemic, those words could be comforting, his students have told him.
Now they mean something more.
Braun, a professor in the Corcoran Department of History, has been teaching in the "Engaging Differences" part of the College of Arts & Sciences' new curriculum since 2017. In his "The Individual and Society" course, Braun leads the students in exploring the historical impact of society on individuals and how individuals form communities.
He sent an email on Monday to his current and former students asking if they would participate in a voluntary project to keep a record of their daily lives during this unprecedented time.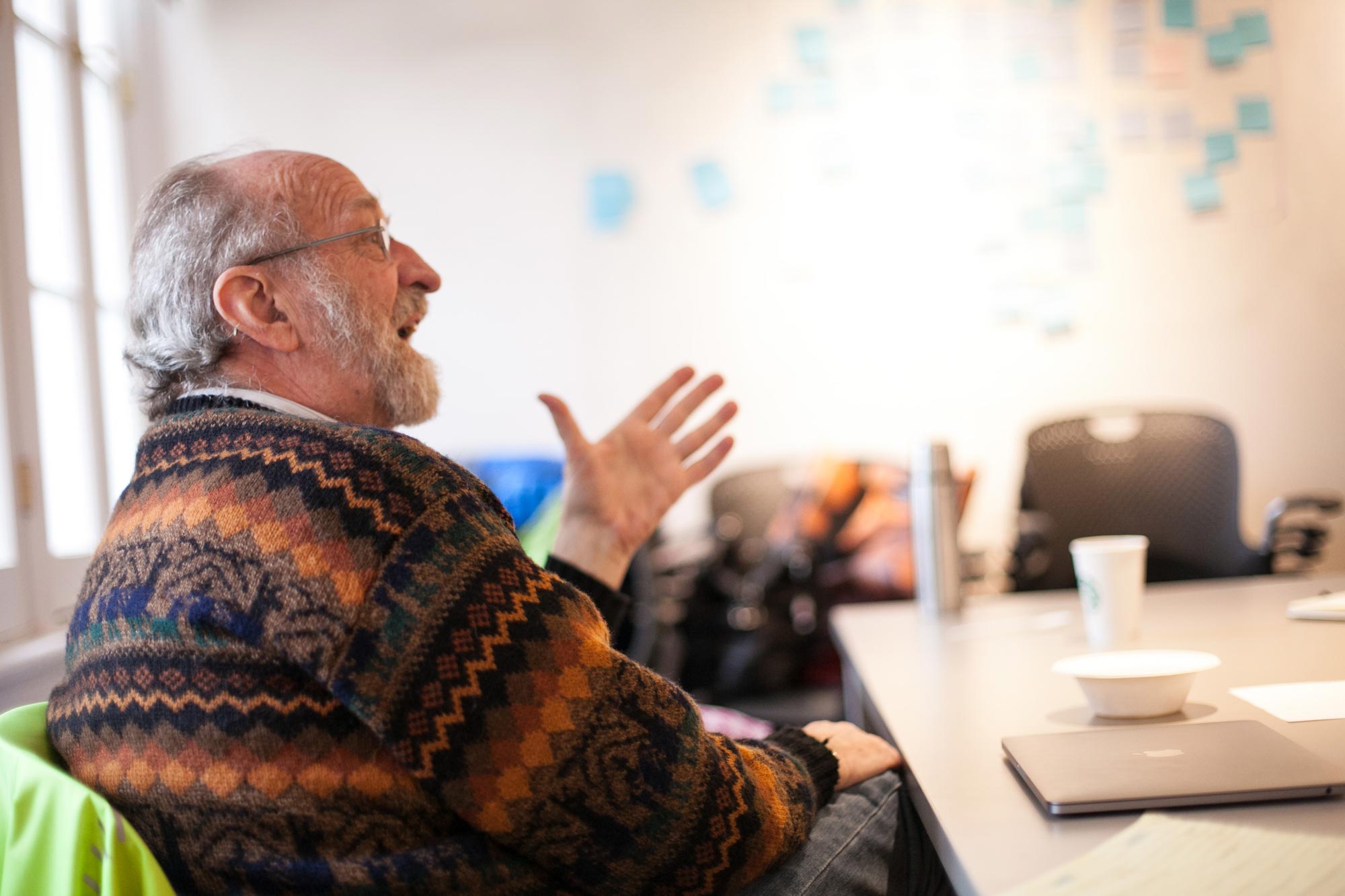 Herbert "Tico" Braun, a College Fellow and professor in UVA's Corcoran Department of History, is urging students and others to keep personal records of these tumultuous times. (UVA College of Arts & Sciences photo)
"Our 'engagement' courses aim to help our first-year students connect to the world around them," Braun wrote in an email. "I hope that when they have taken this course and others, they have become imbued with the idea that they are citizens.
"The mantra of our course is, 'Write it down.' When you do, much of your life and who you are will be different than if you don't," he wrote.
Braun offered many suggestions for how the students could contribute, suggestions that just about anyone else could also use to create a record of what's happening – for the sake of history and to be part of a different kind of community.
There is a possibility Braun and his students will find a way to share this project at some point. UVA Today adapted his email into this Q&A to share his ideas with our readers now.
Q. Why do you feel it's important to create a record of one's daily life these days?
A. Our normal days in the now-suddenly-distant past may well have often dulled us into just getting through them. Our sudden lives now stop us, and lead us to wonder about our experiences and our feelings on many passing moments.
This [project] will, of course, not be routine writing and composing. That's the point. There is much that all of us and each of us have already experienced in the past few weeks that is shocking, unexpected, unpredictable, unknowable, new; much that we have not felt before and not seen. What is it like to live today knowing that we do not know what tomorrow and the day after will bring? 
Q. What are you suggesting your students do that others could also do?
A. I suggest that you keep a record – in one or more different forms of your own choosing, a journal, a blog, an e-portfolio, a film, a series of artworks, a short story, poems, a series of haikus – of your life in these unprecedented days. Each individual perspective is valuable, and adds to the whole.
If you are going to compose a journal of these times, make it something easy to do. If a journal becomes onerous, it does not work. You do not have to write or do things for the journal every day. Keep your writing and composing close by, so you can jot things down to return to them later. Jot things down, a few words here and there, but then compose them in full sentences.
When you read an article that you find telling, produce a link in your journal and write a few brief reflections. Include photographs, from the press and those that you take.
Many of us are writing today and producing our work on social media. It is an explosion. You can gather these voices, these experiences, all this creativity. They are all a record of our times. These voices are urgent.
How will we deal, socially, psychologically, with the increasing number of deaths all around us? Many are saying that around the globe our lives will not be the same again.
Q. How does this project relate to the course, "The Individual and Society"?
A. I have claimed that the subject of the course touches on everything – almost everything – about our lives. I have told my students, "You will come up with this subject time and again in your lives, and you will find it in different Engagements courses, and in quite a few of your other courses.
"Write about what you learned in those courses, about you and your education, all of this today in this maelstrom. Those connections are what the liberal arts are about."
Q. Why do you think it would be helpful to do this?
A. Think of your children, your grandchildren, your friends down the road, who will ask you what was it like during that pandemic – "What was it called? Corona-something? You know, the one that was named after a Mexican beer … back then in 2020 or '21. When was it?"
When you think about the individual in this pandemic, think of yourself and you can write about yourself, think and write about other individuals, and about your relationships to others, to your society, societies, to your loved ones, your friends, your institutions.
When you think about society, think about parts of it; death, disease, Wuhan province, the Chinese government, medical systems, Italy, the stock market, shaking hands, online classes, isolation, your town, your family, rich people and poor, social distancing, public events, the market, vulnerabilities, hoarding, hospitals, politicians, health insurance, selfishness, fear, sick leave, economic policies, exponential expansion, individualism, cooperation, competition, solidarity … and more.
Article Information
March 17, 2020
/content/write-it-down-historian-suggests-keeping-record-life-during-pandemic