Livability.com has named Charlottesville the 10th-best college town in America in its "2018 10 Best College Towns" rankings announced earlier this month.
The website first identified all U.S. cities with a population between 20,000 and 350,000 and at least one college campus. The editors then scored that pool of 203 cities using four factors: the ratio of the city's median salary to its July 2018 median one-bedroom rent (weighted 30 percent); the percentage of the population age 20 to 29 (30 percent); the number of jobs in the education sector per 1,000 jobs in the city (20 percent); and the ratio of the median salary in the city to the nation for education jobs (20 percent).
In the announcement, the Charlottesville area was praised for its deep historical roots, unparalleled academics and athletics and the culture surrounding the city, citing specifically the outdoor recreation opportunities, Monticello Wine Trail and craft breweries and orchards.
The complete list is found here.
Nosek and 'Implicit Bias' Team Bestowed Golden Goose Award
UVA psychology professor Brian Nosek and colleagues who helped develop the Implicit Association Test were among the winners of the seventh annual Golden Goose Awards, announced Sept. 13 in Washington.
The awards honor scientists whose federally funded work may have been considered silly, odd or obscure when first conducted, but has resulted in significant benefits to society. In 2012, a coalition of business, university and scientific organizations created the Golden Goose Award, conceived by U.S. Rep. Jim Cooper as a counterpoint to criticisms of basic research as wasteful federal spending – such as the late U.S. Sen. William Proxmire's Golden Fleece Award.
Led by the American Association for the Advancement of Science, the award committee includes several science and higher education organizations and a bipartisan group of Congressional supporters.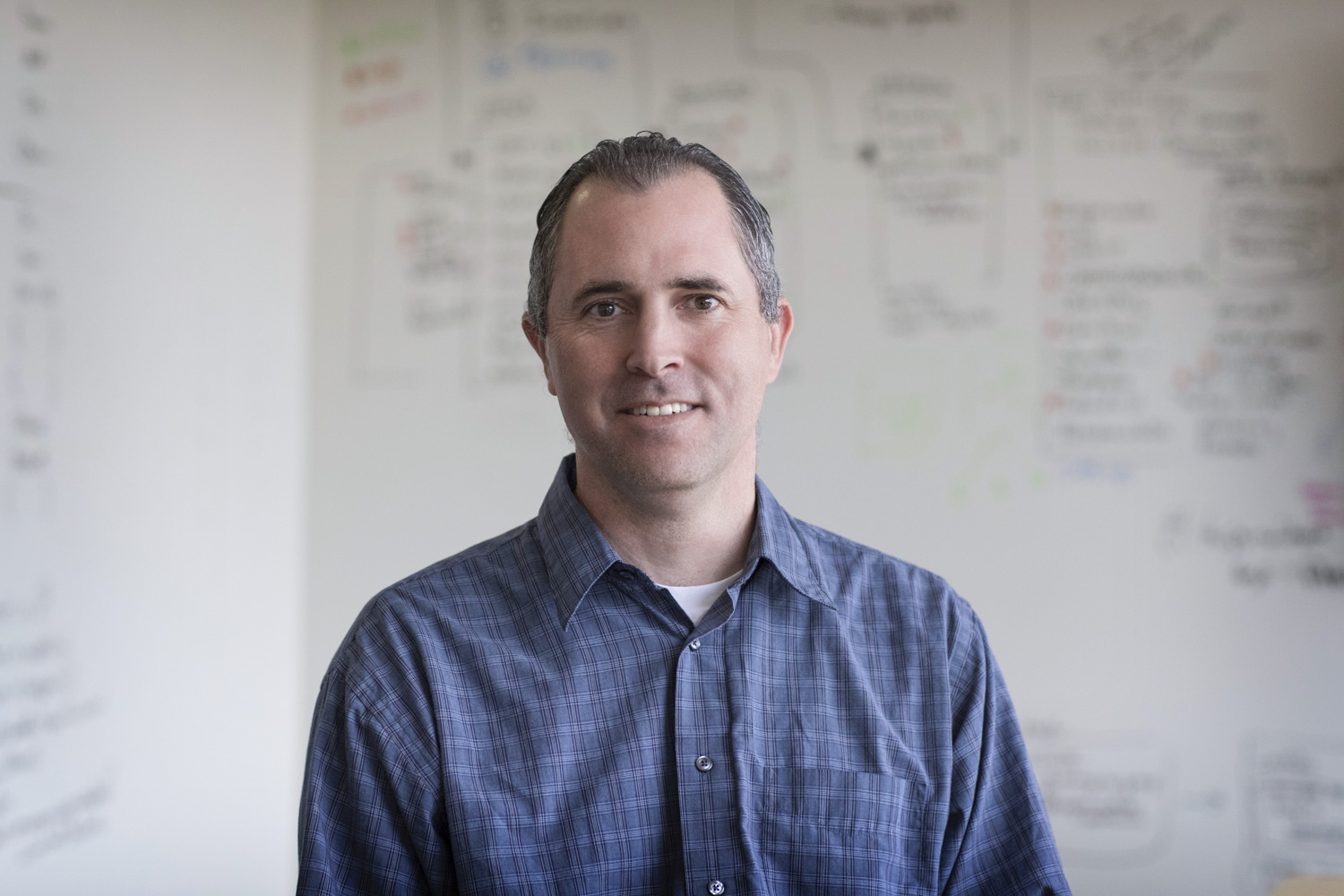 For social scientists Mahzarin Banaji of Yale University, Anthony Greenwald of the Ohio State University and Nosek, the early days of the internet offered a new way to experiment.
Banaji and Greenwald, her mentor, spent decades researching and developing the concept of "implicit bias," unintentional, unconscious biases that may impact decision-making. In 1998, Nosek, then Banaji's graduate student at Yale, developed a simple web-based tool to aid in the research; the still-running website has since collected millions of data sets.
The idea of implicit bias, once surprising, has now found diverse applications in boardrooms, classrooms, hospitals and more.
Health System Honored Nationally Among 60 'Top Hospitals for Diversity'
BlackDoctor.org has named the UVA Health System as one of 60 honorees on its inaugural "Top Hospitals for Diversity" list.
"Each hospital on this distinguished list delivers quality care at the highest level, while promoting equity and inclusion in their operations, programs, services and staffing," according to a statement from BlackDoctor.org, an online health resource for black consumers.
According to the health site, key factors in earning this award include:
Delivery of quality health services.
Inclusive and diverse clinical and administrative staff.
Persons of color and women represented at the highest levels of leadership.
Culturally competent medical and professional staff.
Significant investment and profile in community health programs and initiatives
Recognition among and by other leading hospitals.
"Through our espoused values of accountability, stewardship, professionalism, integrity, respect and excellence – or ASPIRE – we are committed to building an inclusive place both for our team members to work and for our patients to receive care," said Pamela M. Sutton-Wallace, chief executive officer of the UVA Medical Center.
UVA is partnering with community providers and other local agencies to address the many complex factors that impact the health and well-being of area residents. 
UVA has been an active participant in the MAPP2Health community health assessment and planning process, led by the Thomas Jefferson Health District, to improve health outcomes for residents in the Charlottesville region. UVA is working with a host of community partners to promote healthy eating and active living, address mental health and substance abuse issues, improve access to care and reduce health disparities.  
As UVA works as part of a team to improve the health of its patients and the community, diversity is an essential element, said Dr. Richard P. Shannon, UVA's executive vice president for health affairs.
"Diversity is not a duty, but is key to building an excellent health system," he said. "While we have made great strides, we have more to do."
Nursing Professor's Essay on Rohingya Refugees Earns National Prize
School of Nursing professor Tim Cunningham, director of the Compassionate Care Initiative, earned first place in Intima Journal's 2018 Compassion in Healthcare contest for his essay "Vicious," about his work last winter at a clinic in the world's largest refugee camp, home to more than a million Rohingya refugees.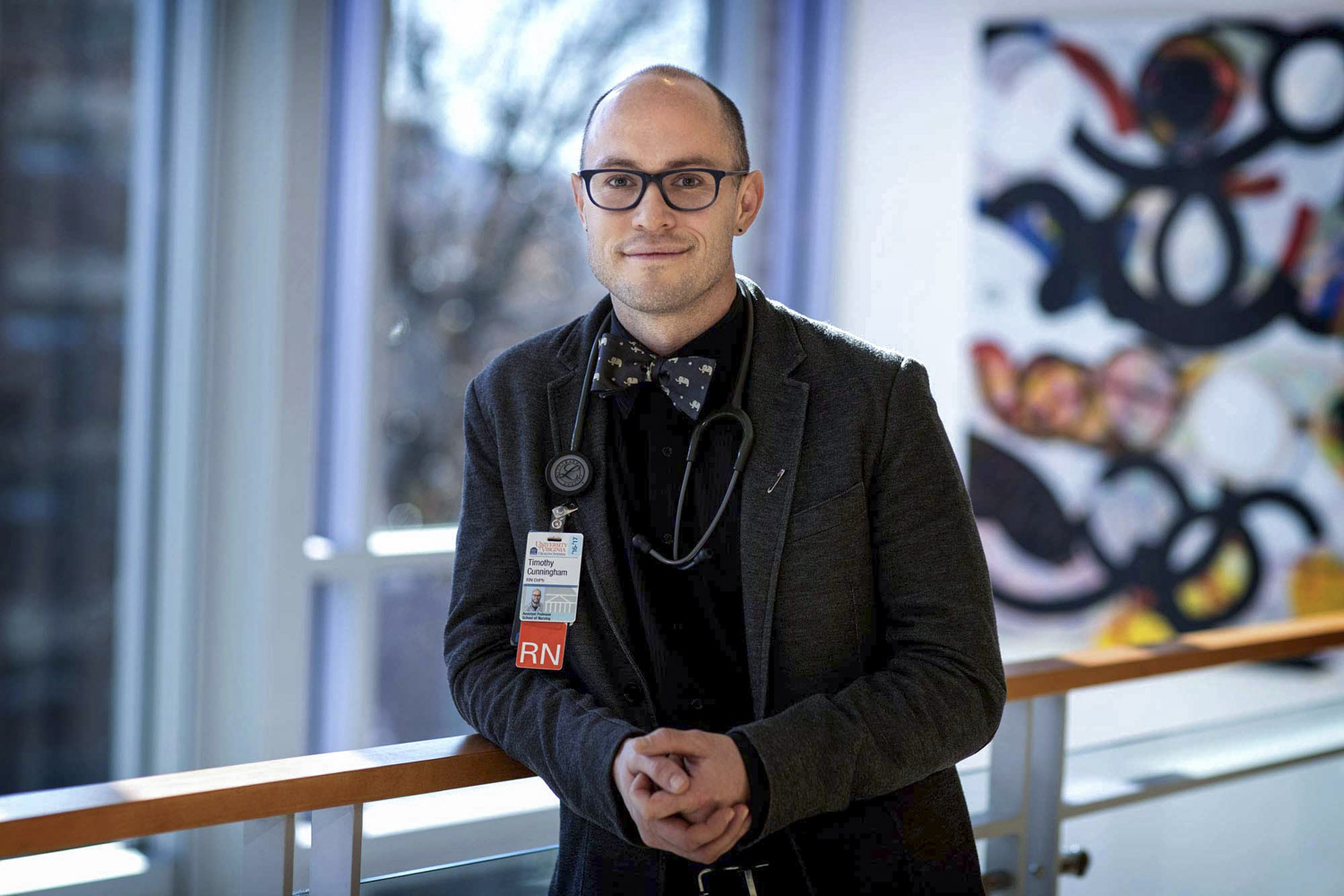 The contest, which aims to "bridge the gap" between a patient's medical chart and a patient's personal story, was held in partnership with the Schwartz Center for Compassionate Healthcare.
Management Academy Honors Darden Professor With Lifetime Achievement Award
The Academy of Management awarded Darden School of Business professor Ed Freeman its 2018 Award for Distinguished Scholarly Contributions to Management at its annual meeting in Chicago in August.
The award is a lifetime achievement award that recognizes long-term, significant contributions in one or more of the following areas: conceptual, empirical or theoretical developments; creating and disseminating new knowledge; and advancing management knowledge and practice.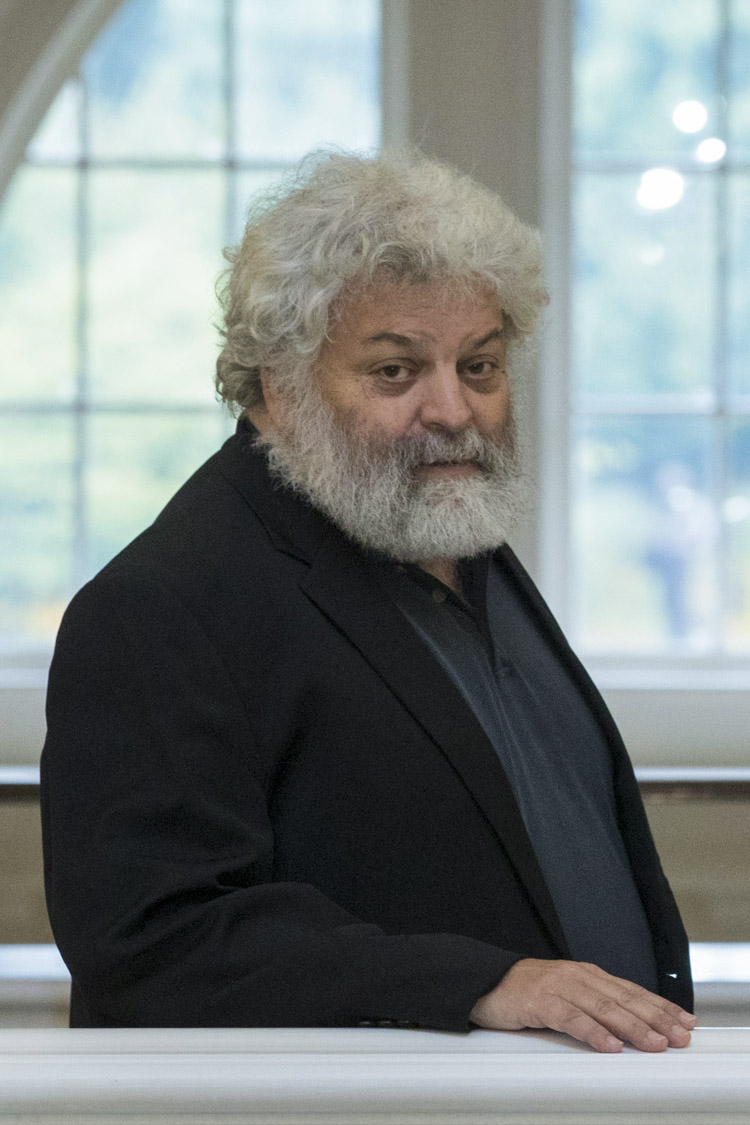 This award marks the most recent addition to the globally acclaimed professor's list of lifetime achievement awards from institutions such as the World Resources Institute and Aspen Institute, the Humboldt University Conference on Corporate Social Responsibility and the Society for Business Ethics.
"To be recognized by the Academy of Management and to be honored with this prestigious award is a testament to the impact and value of Ed's work throughout his career," said Joey Burton, executive director of Darden's Institute for Business in Society, where Freeman serves as an academic director. "Ed is a pioneer in his field. He continually pushes himself and those around him to produce new ideas and to envision business as a source of social good."
The academy's committee said it was particularly impressed by Freeman's continuing contributions to scholarly inquiry and his constant efforts to create new knowledge. Additionally, the committee noted that Freeman's development of stakeholder theory remains a fundamental concept in management theory today.
"Stakeholder reasoning is today a fundamental dimension of both theory and practice," one nominator added. "Academics and managers alike speak of stakeholders of organizations. This circumstance is due to [Ed Freeman's] insights and efforts. Stakeholder reasoning is infused into strategy, organizational, business ethics, environmental and social issues in management literatures."
Curry School Well-Represented on Most Influential Research List
The National AfterSchool Association has released its 2018 list of the most influential individuals and organizations doing research and evaluation on the critical period of time for children that happens after the school day ends, and Robert H. Tai, associate professor of education at the Curry School of Education and Human Development, is included.
A 2006 article by Tai, "Planning Early for Careers," published in Science, was the beginning of what has become more than two dozen research studies used by afterschool educators.
"After school plays an immense role in the lives of so many young people, and I deeply appreciate hearing from after-school educators how my work has been helpful to them and their work," Tai said. "Learning that my research has been used to support grant applications for after-school programs, cited by educators speaking with policymakers or referred to by organizations supporting after-school in their mission has both energized and humbled me."
Also included on the list is the Curry School's Youth-Nex research center, directed by professor Nancy Deutsch. The center focuses on developing and applying the science of positive youth development to enhance the strengths of youth and prevent developmental risk. A significant part of that work focuses on after-school.
In 2014, Youth-Nex hosted an annual conference, "Let's Talk After-School," which brought together 150 scholars, youth workers, educators, policymakers and youth to discuss key issues and emerging best practices in the field, according to Deutsch. 
"The conference resulted in a two-volume special issue of Advances in Child and Family Policy and Practice about after-school programs and positive youth development," Deutsch said.
Youth-Nex is working with NextUp, an organization that works to ensure access to high-quality after-school programs for middle school youth in Richmond, Deutsch said.
Ophthalmologist Honored for Pioneering Work on Age-Related Macular Degeneration
Dr. Jayakrishna Ambati, vice chair for research in the UVA School of Medicine's Department of Ophthalmology and founder of the Center for Advanced Vision Science, has been selected as the winner of the 2018 RPB David F. Weeks Award for outstanding research in the field of age-related macular degeneration.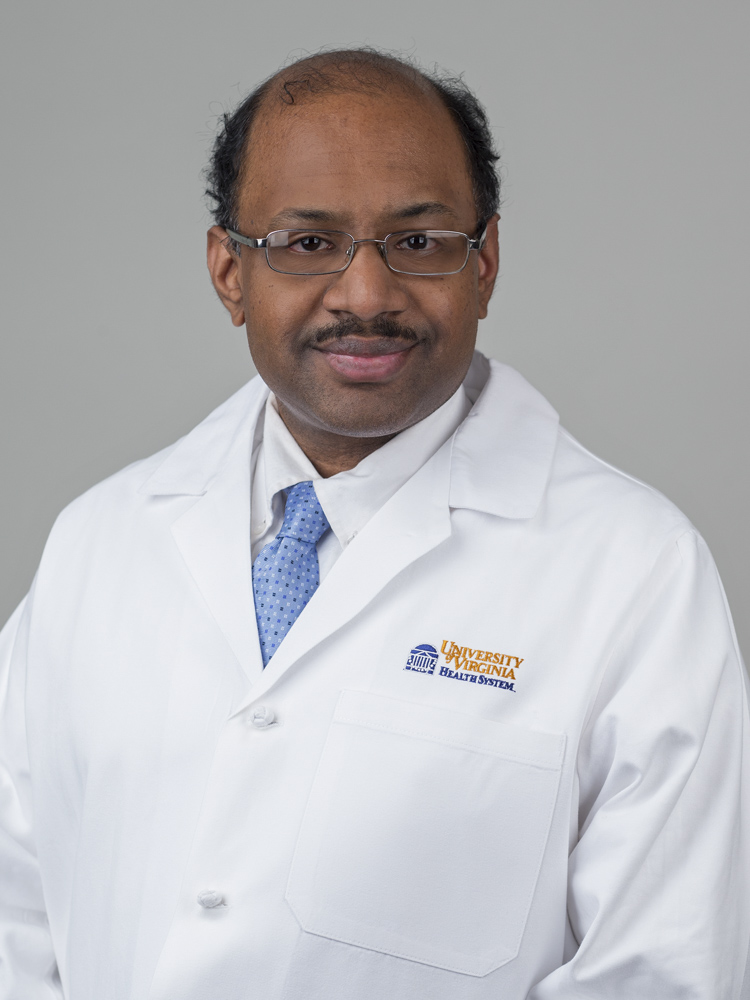 Ambati is being honored for his research on the molecular bases of macular degeneration.
"As an ophthalmology resident, I was struck by our inability to alter the inexorable course of blindness faced by the many [age-related macular degeneration] patients I saw every day," he said. "Therefore, I resolved to dedicate my energies to tackling this problem, which affected millions of people around the globe."
"Dr. Ambati's research has illuminated previously unknown links between molecular triggers of inflammation and macular degeneration," said Dr. Russell N. Van Gelder, president of the Association of University Professors of Ophthalmology. "Dr. Ambati has contributed substantially to the understanding of AMD at the level of single molecules and has brought the attention of the broader scientific community to this unique disease and its causes in a series of highly impactful publications in leading scientific journals. His work has led directly to promising treatments for slowing dry macular degeneration."
Ambati will receive his award and deliver a presentation on Jan. 25 at the Association of University Professors of Ophthalmology's annual meeting in Fort Lauderdale, Florida.
UVA Places Four on Virginia Nursing '40 Under 40' List
Ten percent of the winners of the Virginia Nurses Foundation's 2018 "40 Under 40 Award" hail from UVA.
The winners – including Emma Mitchell of UVA's School of Nursing, and Luella Glanzer, Ava Speciale and Ashley Walters of the UVA Health System – "were selected from a record number of nominees as one of Virginia's outstanding young nurse leaders because of achievements in professional practice, leadership and positive promotion and advancement of the nursing profession beyond the practice setting," according to the announcement.
They will be honored Sept. 22 at the 2018 Virginia Nurses Foundation Gala at the Hilton Richmond Hotel and Spa in Short Pump.
UVA Earns Five National Awards for Quality Heart Care
The UVA Health System received national awards from the American Heart Association and American College of Cardiology for providing fast, quality care for heart attack patients.
UVA earned the American College of Cardiology's "NCDR ACTION Platinum Award," along with the American Heart Association's "Mission: Lifeline Silver NSTEMI Award" and "Mission: Lifeline Bronze Plus STEMI Receiving Center Award," for meeting national quality care standards established by these two organizations.
The standards include:
Quickly opening blocked arteries and restoring blood flow during a severe type of heart attack known as an ST-elevation myocardial infarction (STEMI).
Ensuring patients receive all guideline-based medications, both during their hospital stay and when they are discharged.
Referring patients to a cardiac rehabilitation program following their release from the hospital.
Counseling patients on how to quit smoking. 
Evaluating the heart function of patients following a heart attack. 
"I'm honored to be part of a team that provides lifesaving care to our patients and helps them every step of the way to make a full recovery," said Dr. Lawrence Gimple, director of clinical cardiology at the UVA Heart and Vascular Center.
UVA's interdisciplinary heart attack team – available 24 hours a day, seven days a week – brings together care providers from the Heart and Vascular Center, Emergency Department and Pharmacy. UVA has partnered with local rescue squads to develop an early notification system, so UVA is able to prepare for STEMI patients even before they arrive at the medical center.
Once patients arrive, the Chest Pain Center inside the Emergency Department enables patients who may be suffering a heart attack to be quickly evaluated and treated. Five specialized catheterization rooms are also available to help treat heart attack patients.
Heart attack patients are scheduled for a follow-up visit at UVA's Heart Attack Recovery Clinic one week after being discharged from the hospital. At that visit, a cardiologist, exercise physiologist, pharmacist and dietitian help patients plan their recovery.
"From the time patients arrive at our Emergency Department through their follow-up visits at our Heart Attack Recovery Clinic, our physicians and a team of clinicians provide comprehensive, excellent care for our patients," said Pamela M. Sutton-Wallace, chief executive officer of UVA Medical Center. "This results in lives saved every day."
The heart failure program at the Health System also earned a pair of national quality awards for meeting nationally recognized patient-care standards from the American Heart Association.
Heart failure is a chronic condition in which the heart doesn't pump blood as well as it should. Certain conditions, such as coronary artery disease or high blood pressure, gradually leave the heart too weak or stiff to fill and pump efficiently.
UVA received "Gold Plus" and "Target: Heart Failure" recognition from the American Heart Association's "Get With The Guidelines-Heart Failure" program.
"I am pleased to see the hard work of our comprehensive heart failure team honored with these awards," said Craig Thomas, a nurse practitioner on the heart failure team. "Our team is focused on high-quality care that meets the individual needs of each patient to help them successfully manage this difficult condition."
UVA met several evidence-based standards to receive these awards, including:
Prescribing appropriate medications to help patients manage their heart failure by lowering blood pressure and improving the heart's ability to pump blood.
Prescribing blood thinners to reduce the risk of stroke for patients with heart failure and heart-rhythm disorders such as atrial fibrillation or atrial flutter.
Providing flu and pneumonia vaccinations.
Scheduling a follow-up visit within seven days.
Providing treatments to help prevent clots inside blood vessels.
The specialized heart failure care team at UVA includes cardiologists, heart surgeons, nurse practitioners, nurses, therapists and pharmacists. They provide the full range of care for patients based on their specific condition, which can include diet and lifestyle changes, medication management, devices that help the heart function more effectively, as well as heart transplants for select patients.
"These awards from the American Heart Association reflect the daily focus of our heart failure team on providing excellent, patient-centered care," Sutton-Wallace said.
Awards? Achievements? Accomplishments? Drop us a line, and we will consider them for the next Accolades roundup.
Article Information
September 19, 2018
/content/accolades-charlottesville-among-nations-10-best-college-towns