Poet and University of Virginia English professor Kiki Petrosino has been named the winner of the University of North Texas's 2021 Rilke Prize, worth $10,000, for a poetry collection she penned about what it means to be Black in America and to search for one's ancestors.
In 2015, following the death of her maternal grandmother, Petrosino embarked on a journey to understand more about her ancestors. She took a DNA test and combed through archival documents in search for answers.
"White Blood: A Lyric of Virginia" is a culmination of that ancestral research. In it, Petrosino weaves together a variety of poetic forms – villanelles, a heroic crown and erasure – to explore her Black heritage and larger societal issues with the legacy of slavery and race relations in America.
"I'm thrilled by this recognition," she said. "I wrote 'White Blood' for my family, to honor the legacies of my ancestors, and the fact that readers are holding this book close to their hearts means more to me than I can say. I'm filled with wonder and gratitude for this chance to connect."
"White Blood" is Petrosino's fourth book. Her previous works include "Witch Wife" (2017), "Hymn for the Black Terrific" (2013) and "Fort Red Border" (2009).
Petrosino is also the recipient of a Pushcart Prize, a Fellowship in Creative Writing from the National Endowment for the Arts and an Al Smith Fellowship Award from the Kentucky Arts Council.
Since 2012, the University of North Texas's Department of English has awarded the annual Rilke Prize to recognize exceptional artistry and vision by a mid-career poet. The prize is named after the German poet Rainer Maria Rilke (1875-1926), a writer whose work embodies the qualities of ambition, intellectual and imaginative scope, and technical mastery.
Ten UVA Scholars Ranked in 2021 EDU-Scholar Public Influence Rankings
Ten members of the UVA faculty have been named to the 2021 Edu-Scholar Public Influence Rankings, which recognize the 200 faculty members at U.S. universities "who did the most last year to shape educational practice and policy."
The 11th annual rankings – compiled by former UVA faculty member Rick Hess, now a member of the American Enterprise Institute – were published in Hess' Education Week blog, "Rick Hess Straight Up." According to Hess, more than 20,000 scholars would qualify for ranking consideration.
Sara Rimm-Kaufman, Commonwealth Professor of Education at the School of Education and Human Development, and Derrick Alridge, professor and director of the school's Center for Race and Public Education in the South, were named to the list for the first time. Rimm-Kaufman came in at No. 128 and Alridge at No. 196.
Carol Tomlinson, professor emeritus at the School of Education and Human Development, was the highest ranked at No. 16. Daniel Willingham, a professor of psychology in the College of Arts & Sciences and a scholar affiliated with the School of Education's Center for Advanced Study of Teaching and Learning, ranked No. 18.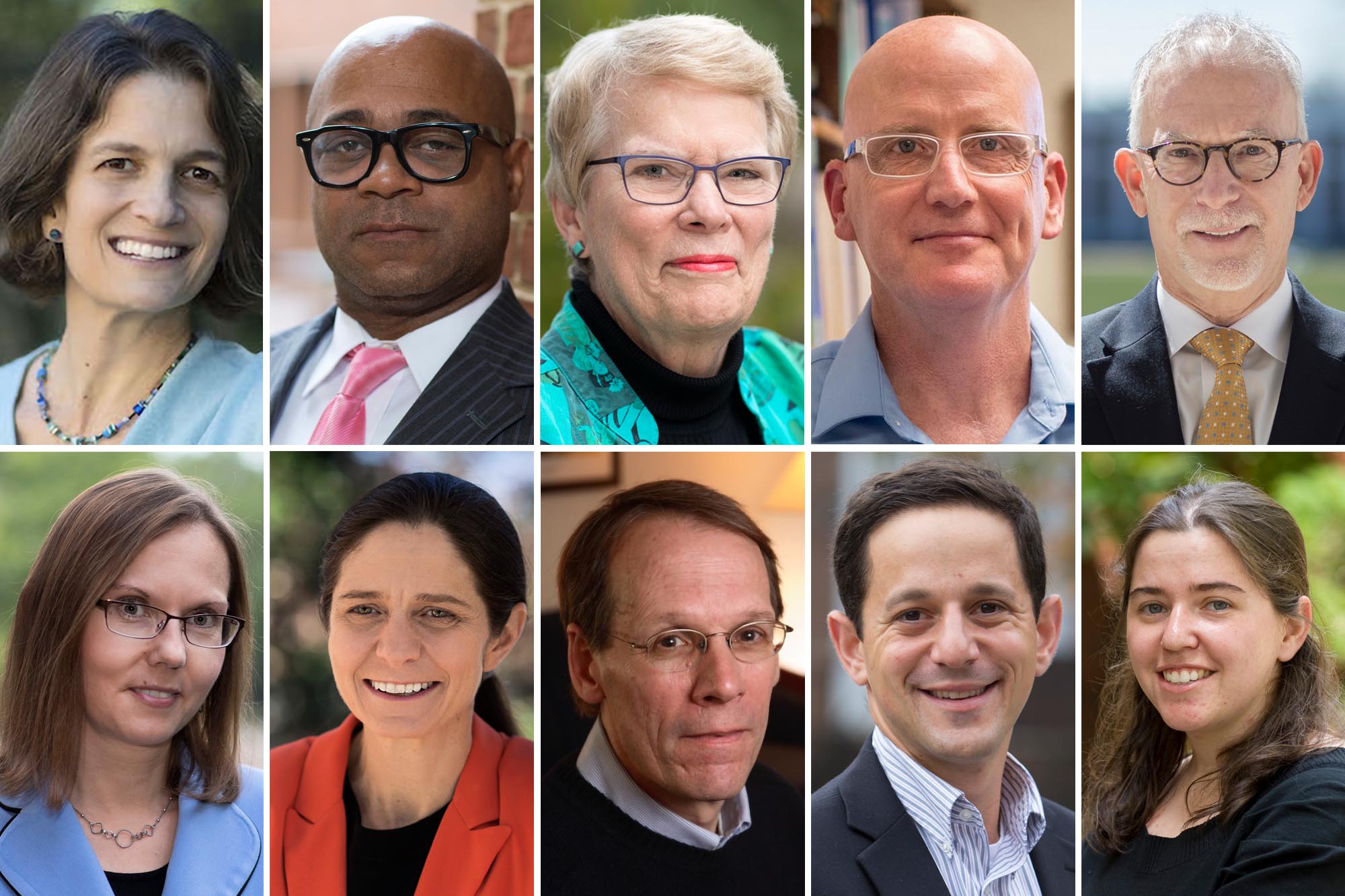 UVA's influential edu-scholars: top row, from left: Sara Rimm-Kaufman, Derrick Alridge, Carol Tomlinson, Daniel Willingham and Bob Pianta; bottom row, from left, Josipa Roksa, Sarah Turner, Jim Wyckoff, Ben Castleman and Daphna Bassok.
Bob Pianta, dean of the School of Education, jumped 15 spots in this year's ranking and was rated the 40th-most influential university-based scholar. Josipa Roksa, professor of higher education and sociology, ranked No. 161.
Returning influential scholars also include a host from the EdPolicyWorks research center, a collaboration between the School of Education and the Batten School of Leadership and Public Policy. Education policy professor Sarah Turner (No. 138); Jim Wyckoff, professor and director of the center (No. 173); associate professor Ben Castleman (No. 184); and associate professor Daphna Bassok (No. 191) each made the list.
Hess employs a variety of measures to compile his rankings, including presence on last year's ranking, Google Scholar score, newspaper mentions, education press mentions and others. New additions to the list were nominated by members of a selection committee, all of whom had already qualified for the 2021 rankings. Tomlinson and Pianta served on this year's committee.
Sloan Research Fellowship Is One of Many Honors for Chemistry Professor
The Alfred P. Sloan Foundation has named Robert Gilliard, assistant professor of chemistry, as a Sloan Research Fellow for 2021. The two-year fellowships are awarded annually to 126 early-career scientists who represent the most promising scientific researchers working today. Their achievements and potential place them among the next generation of scientific leaders in the U.S. and Canada.
Gilliard's work focuses on the synthesis of chemicals for energy storage and optoelectronics, and his research could contribute to innovations in a wide range of fields, including light-emitting materials for display technologies and reducing greenhouse gases.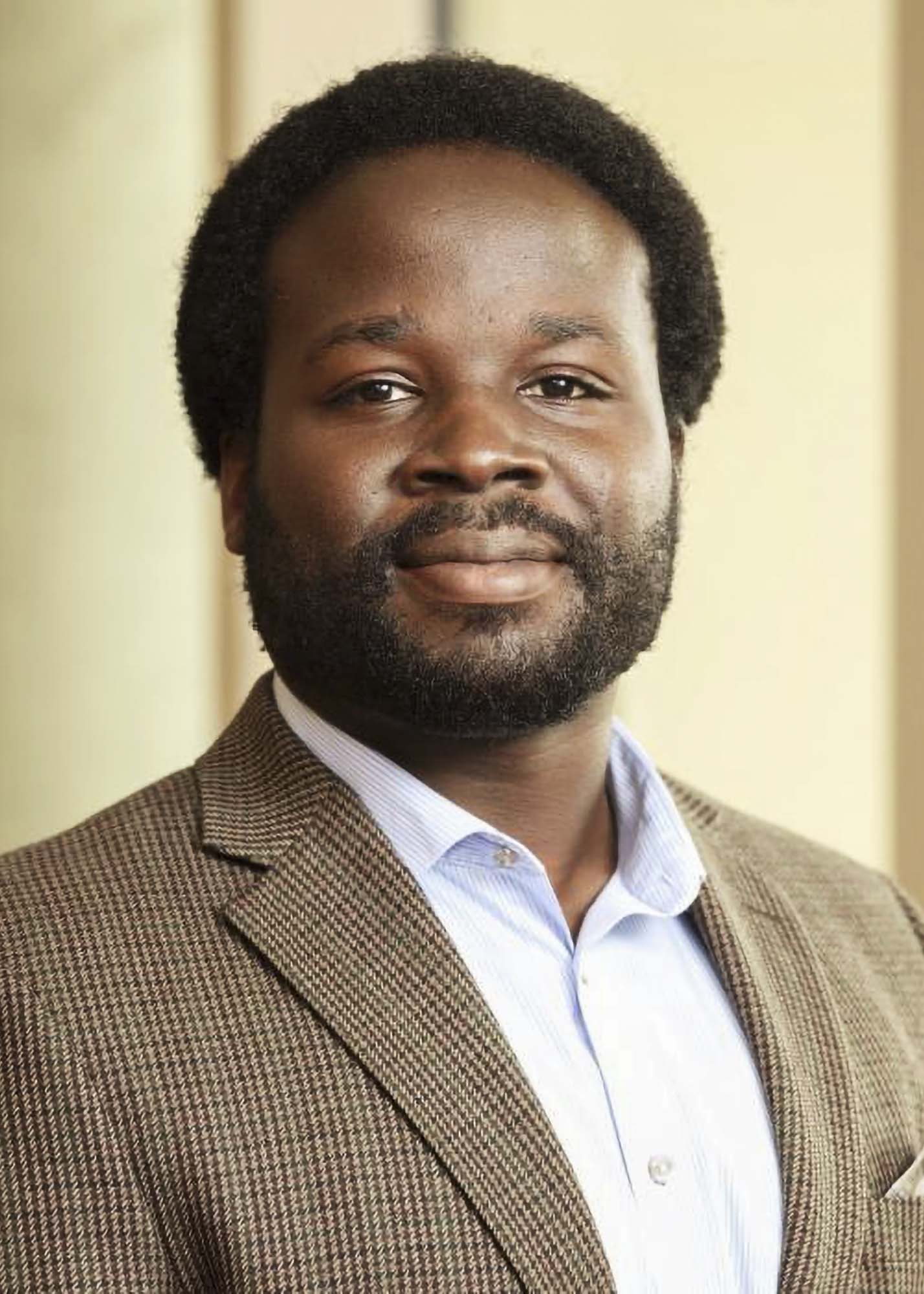 Chemistry professor Robert Gilliard has collected several notable accolades in the last year alone. (Contributed photo)
In addition to the Sloan Fellowship, Gilliard has won an American Chemical Society Petroleum Research Fund grant, a Negative Emissions Science Scialog Collaborative Innovation Award, a National Science Foundation Major Research Instrumentation grant and an NSF CAREER award – all in the last year alone. He was also honored as one of Chemical and Engineering News' "Talented Twelve," an elite international group of rising stars.
Despite the windfall of accolades bearing his name, Gilliard is quick to give credit for that recognition to the graduate students and postdocs he works with, and to the undergraduates on his team, and to shift the spotlight to the impact of his work as an educator.
"A major part of my mission here at UVA is undergraduate education and undergraduate research," Gilliard said. "My group has trained five undergraduates so far. They are doing excellent work and have really contributed to the success of our group. Of the 20-plus papers that we've published, seven of those have had undergraduate co-authors.
"The most important thing for me is the impact on other people's lives," he added. "In my research group, the graduate students, the undergraduates and the postdocs are doing well. I think being able to change the world in that way – training folks to have them go on to the careers that they want – makes me very happy."
UVA Health's Dr. Li Li Appointed to the U.S. Preventive Services Task Force 
UVA Health's Dr. Li Li has been appointed to the U.S. Preventive Services Task Force, which makes important recommendations on screenings and other preventive health care measures to help Americans live healthier lives.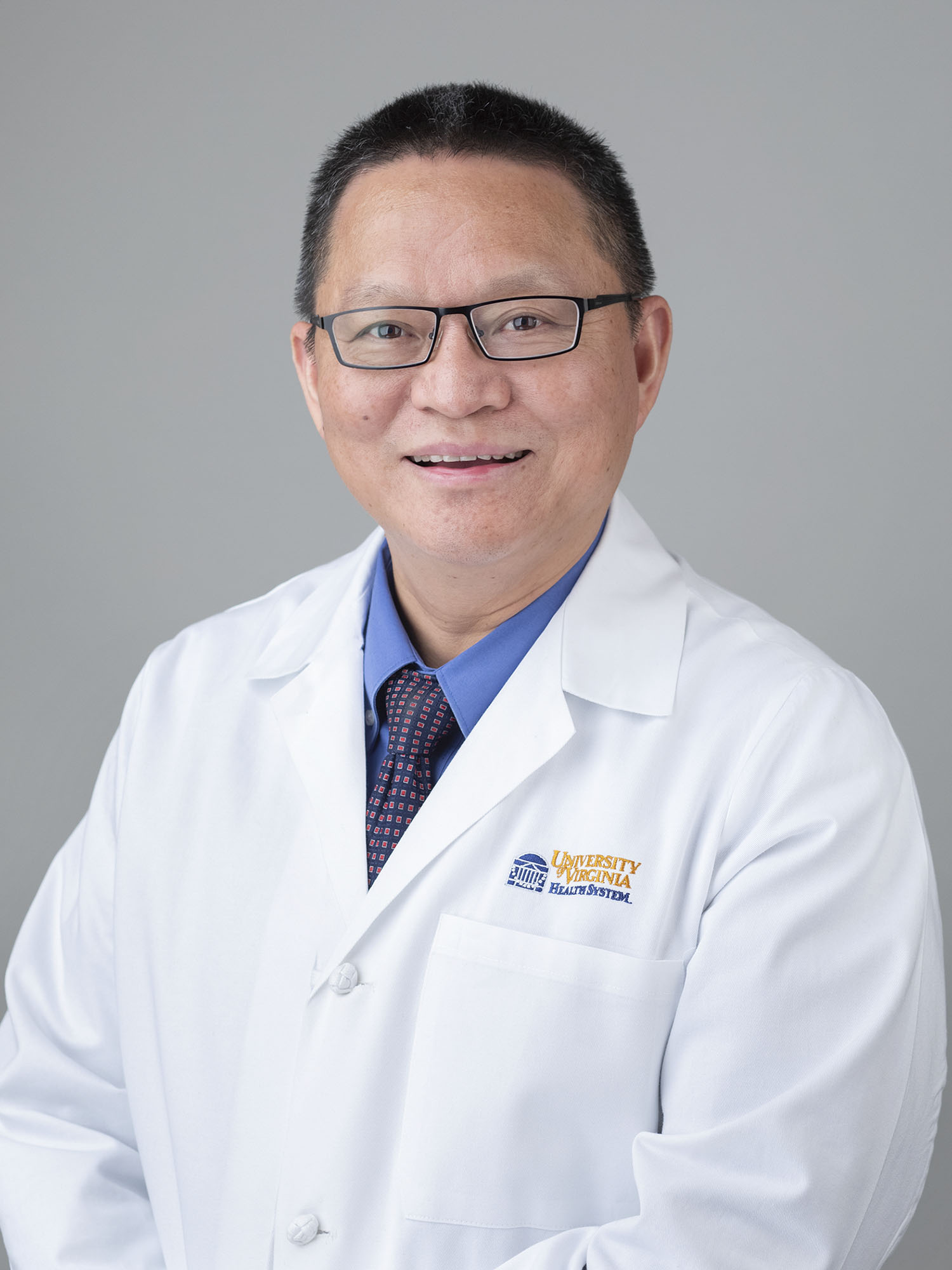 Dr. K. Craig Kent, UVA's executive vice president for health affairs, said Dr. Li Li, above, "represents our very best." (UVA Health photo)
"We're fortunate to have some of the world's foremost medical experts at UVA Health, and Dr. Li represents our very best," said Dr. K. Craig Kent, UVA's executive vice president for health affairs. "I'm confident that his expertise in primary care, population health and clinical translational research will be invaluable to this prestigious group, which sets standards for clinicians around the country." 
The task force is an independent, volunteer panel of national experts in prevention and evidence-based medicine. Preventive measures reviewed and recommended by the Task Force have included colorectal cancer screening for patients ages 50 to 75 and mammograms to screen for breast cancer for women ages 50 to 74.
Members come from primary care and prevention-related fields, including internal medicine, family medicine, pediatrics, behavioral health, obstetrics/gynecology and nursing. Members serve four-year terms.
Li is a board-certified family physician and the Walter M. Seward Professor and chair of family medicine at the School of Medicine. He is also director of population health at UVA Health and leader of the Cancer Control and Population Health program at UVA Cancer Center.
Newsweek Names UVA Medical Center to Best Maternity Hospitals 2021 List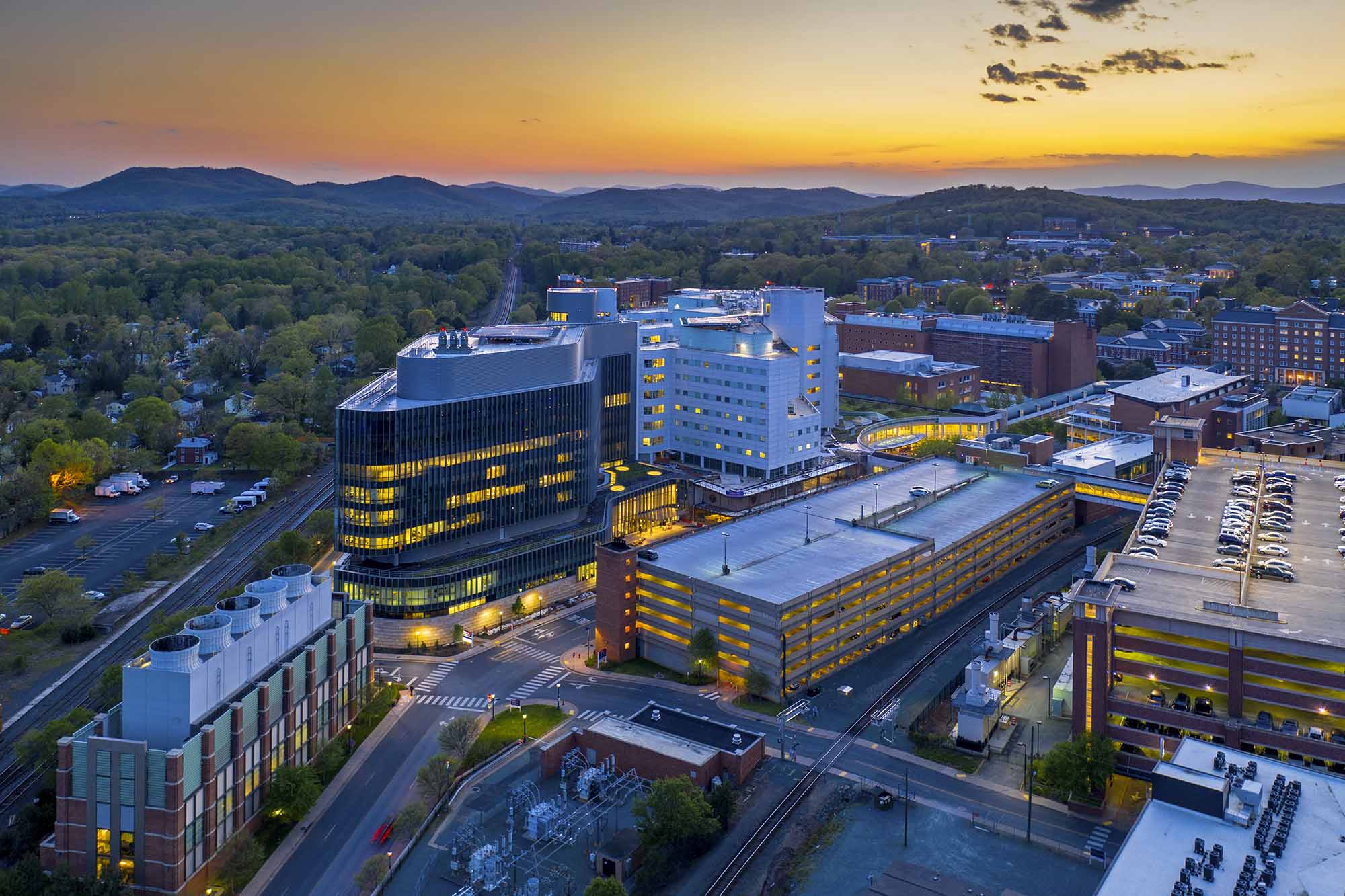 The UVA Medical Center is among the top maternity hospitals in America, according to Newsweek and the Leapfrog Group. (Photo by Sanjay Suchak, University Communications)
Newsweek has honored the UVA Medical Center, UVA Women's Services and UVA Children's on its "Best Maternity Hospitals 2021" list for providing safe, high-quality care for mothers and newborns.
"This award would not be possible without the tireless effort of our teams across the health system, including our physicians, nurses, certified nurse midwives, nurse practitioners, physician assistants and the entire team in Women's Services and UVA Children's to provide the highest-quality care for our newborns and new moms," said Dr. James E. (Jef) Ferguson, chair of UVA's Department of Obstetrics and Gynecology.
Hospitals were recognized based on the results of the 2020 Leapfrog Hospital Survey, conducted by The Leapfrog Group, an independent nonprofit that monitors the quality and safety of hospitals. 
To be recognized as a Best Maternity Hospital, health care organizations had to meet several standards that include:
Low rates of early elective deliveries, which pose health risks for both new mothers and babies. An early elective delivery is a baby who is delivered before the 39th week for any reason except to protect the health of the mother or baby. 
Low rates of Cesarean deliveries for first-time mothers delivering a single, full-term baby in the head-down position. Cesarean birth increases the complication risk for both mothers and babies.
When babies are delivered by a Cesarean, using standardized techniques to prevent blood clots in new mothers. Following a Cesarean delivery, mothers are at increased risk for blood clots in their legs or lungs.
Low rates of episiotomies, or incisions made in the birth canal during a delivery. These incisions are linked to complications for mothers, including infections, pelvic floor disorders, and loss of bowel or bladder control.
Testing babies for high levels of bilirubin, a substance that can highlight a baby is at higher risk for disabilities.
Virginia Film Festival to Receive $20,000 NEA Grant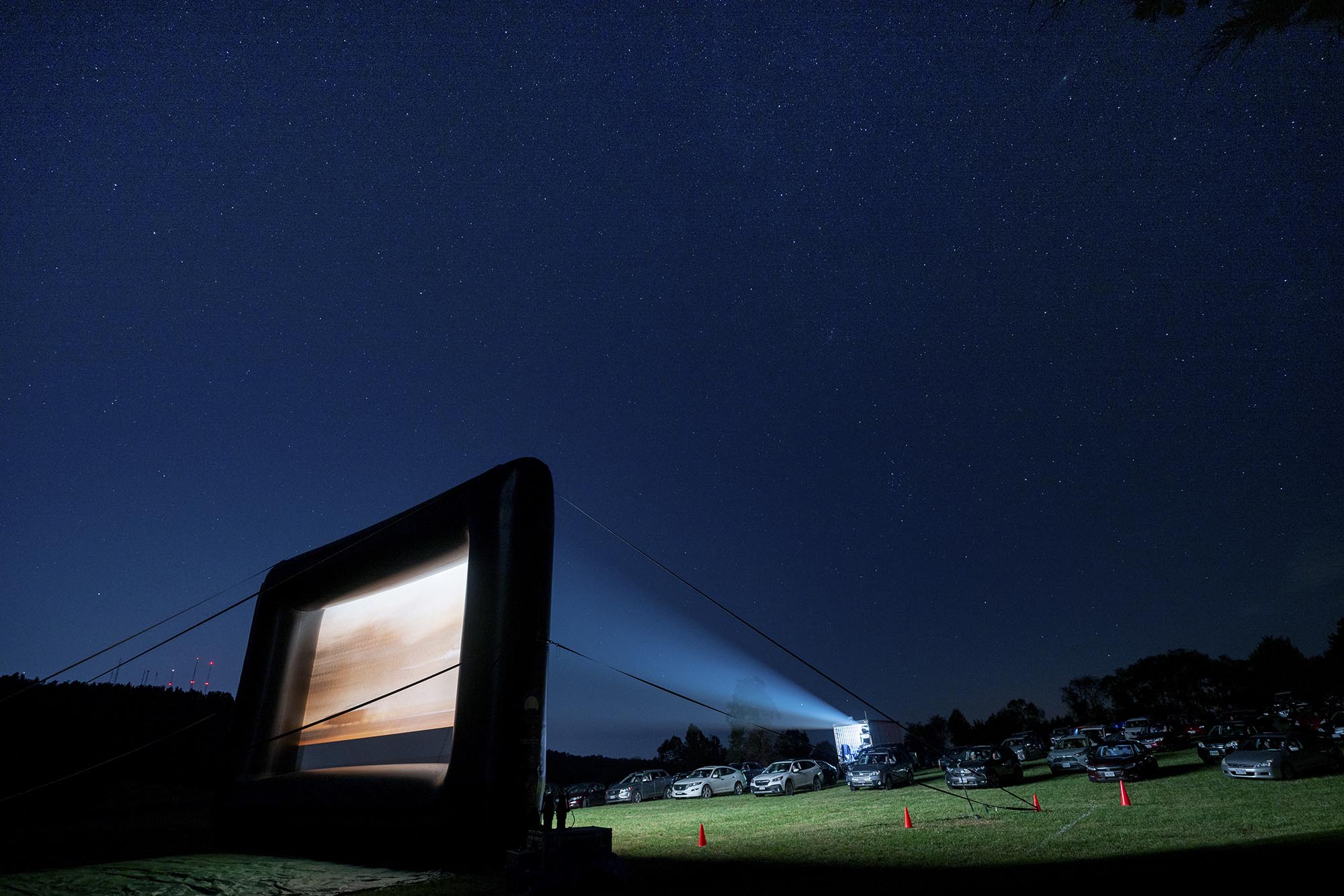 A $20,000 grant from the NEA will help the show go on for the 2021 Virginia Film Festival. (Photo by Sanjay Suchak, University Communications)
The Virginia Film Festival has been approved for a $20,000 Grants for Arts Projects Award from the National Endowment for the Arts to support this year's event. The festival is among 1,073 arts projects from across America selected during the first round of fiscal year 2021 funding in the Grants for Arts Projects category. 
"The Virginia Film Festival is among the arts organizations across the country that have demonstrated creativity, excellence and resilience during this very challenging year," NEA Acting Chair Ann Eilers said.
Festival director Jody Kielbasa, UVA's vice provost for the arts, said, "While this year has obviously been difficult for all of us in the arts, it has only served to once again highlight the importance and impact of the festival to our community, and has strengthened our resolve to continue our efforts to showcase the power of film to entertain, challenge, provoke and teach us about ourselves and the world we live in."
The Virginia Film Festival is a program of the University and the Office of the Provost and Vice Provost for the Arts.
Plans for the 2021 Virginia Film Festival are currently underway and will be announced at a later date.
Engineering Professor Picked for Leadership Program
Andres Clarens, a professor in the Department of Engineering Systems and Environment and associate director of UVA's Environmental Resilience Institute, is one of 21 fellows from North American academic institutions chosen to participate in the 2021-22 Earth Leadership Program.
Formerly called the Leopold Leadership Program for conservationist Aldo Leopold, known as the "father of wildlife ecology," the program gained prestige over two decades for its cohort-based training model, which includes a collective leadership framework emphasizing collaboration and crossing boundaries between stakeholders.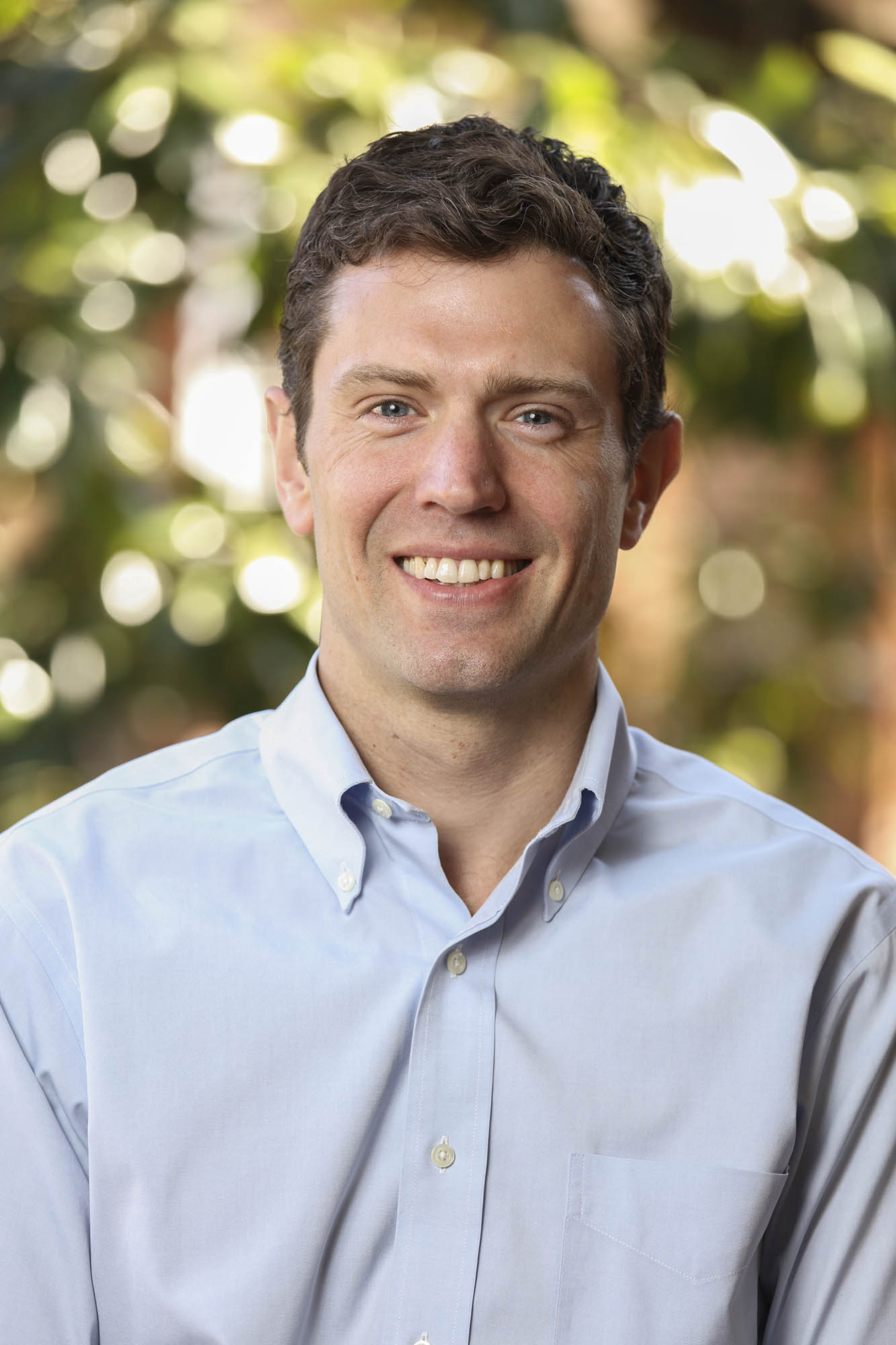 Engineering professor Andres Clarens' research deals with the management of carbon emissions. (Photo by Tom Cogill)
Applicants come from a cross-section of disciplines as high-performing, mid-career environmental researchers who want the tools to turn their research into policies and applied technologies that will move the needle on environmental issues important to them.
Clarens, a prolific and widely published researcher in engineering for management of carbon emissions that drive climate change, worries that traditional modes of translating science into practice are not getting through.
"To avoid the worst impacts of climate change, we must decarbonize rapidly across the economy, and that can only happen with new technologies and new tools for assessing our progress," he said. "I want to develop the skills to most effectively partner with decision-makers. I believe that the research questions we are asking in our lab will also be more robust and more impactful if they are formulated with an understanding of the fundamental gaps in our knowledge, but also with input from the users of that knowledge."
Already an outspoken advocate of action on climate change, Clarens will use the fellowship to amplify his message as well as his research in new technologies and assessment methodologies for managing carbon emissions. He uses an array of approaches, from developing a new concrete that requires significantly less energy and carbon dioxide to produce than conventional materials, to systems engineering modeling and analysis tools for studying industrial decarbonization.
Nine Students, Alumni Selected for Attorney General's Honors Program
Nine School of Law students and alumni will join the Department of Justice as attorneys in the fall through the Attorney General's Honors Program.
The new hires for the selective program are third-year law students Elizabeth Bagwell, Katie Carpenter, Dominick Giovanniello and Alec Ward, and recent alumni Astrid Cevallos (Class of 2020), Genevieve Khuong (Class of 2019), Spencer Ryan (Class of 2019), Will Slusher (Class of 2020) and Amanda Swanson (Class of 2020).
Ryan will be a trial attorney with the Criminal Division and could focus on federal crimes as varied as public integrity, organized crime or cybercrime. 
"My experiences with the Innocence Project, the Criminal Defense Clinic and summer internships at the DOJ have helped prepare me for this next step," he said.
Bagwell will be an asset forfeiture fellow in the Criminal Division, prosecuting white-collar criminals, specifically those who engage in money laundering. Additionally, she will be involved in recovering illegally gained assets or those used for illegal purposes.
"I hope to establish and grow my skills as a white-collar prosecutor and to develop expertise in the money-laundering and asset recovery fields," she said.
Ward will work in the Civil Rights Division, and he hopes to be assigned to the Criminal Section, which prosecutes police misconduct, federal hate crimes and other criminal offenses involving interference with constitutional rights.
"With police violence, hate groups and other civil rights issues all in the national spotlight right now, it's an incredibly exciting time to be joining the division," he said. "Defending the individual rights of all Americans, whether it be from abuse at the hands of state agents or violence at the hands of domestic extremists, is one of the federal government's most important roles, and I'm looking forward to the chance to join those efforts."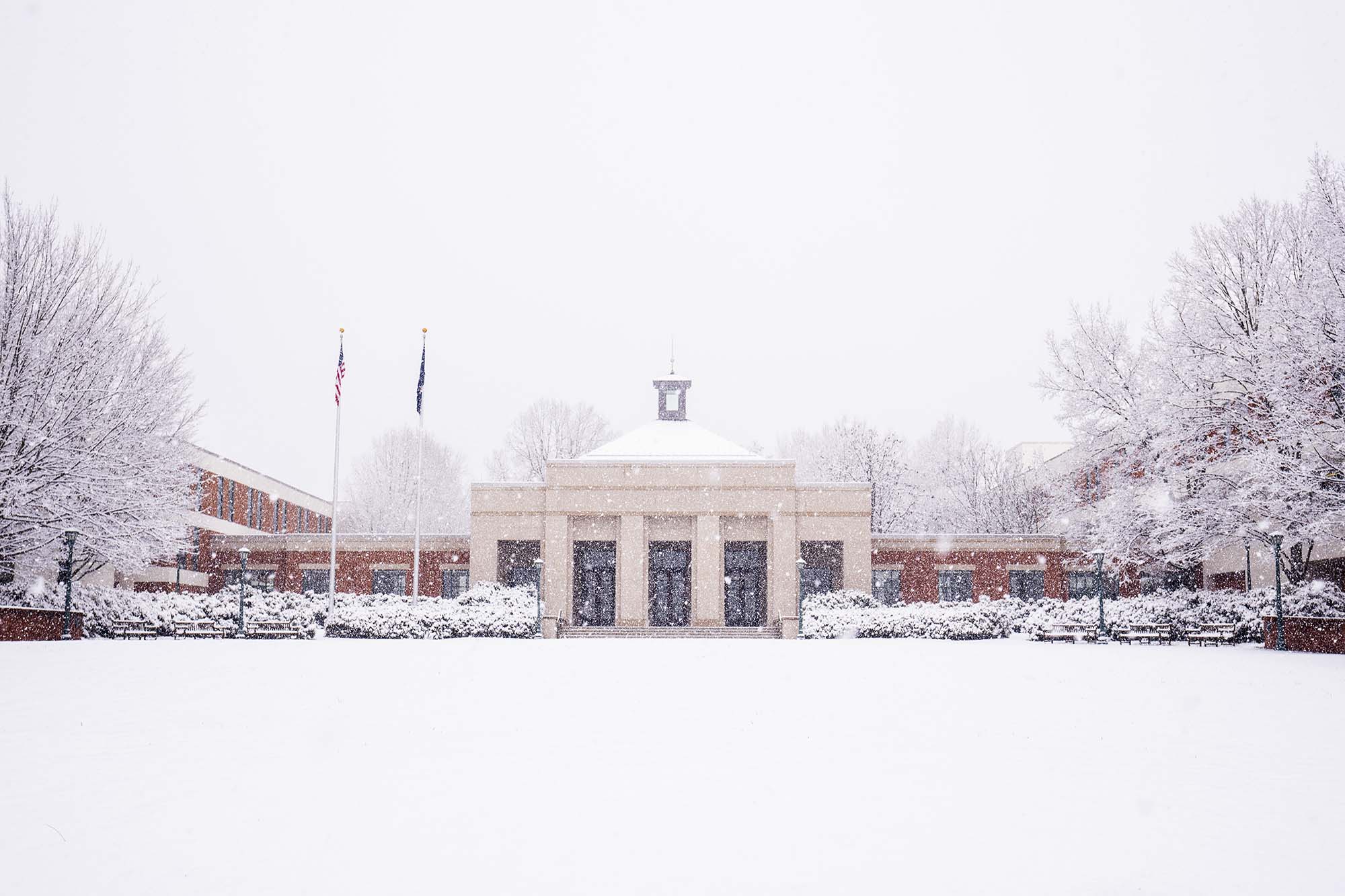 Annie Kim, UVA Law's assistant dean for public service, said the Honors Program has been a springboard for alumni with notable Department of Justice careers. (Photo by Sanjay Suchak, University Communications)
Carpenter will work at the Executive Office of Immigration Appeals and will be clerking for members of the appellate judge panel.
"I worked in Consular Affairs at the State Department before law school, so immigration and nationality law is something I've always been passionate about," she said.
During the summer after her first year in law school, Carpenter interned with the Department of Homeland Security and this year participated in UVA's Immigration Law Clinic. "I'm looking forward to getting more appellate review experience at the board and building on my work in immigration so far."
Giovanniello will work in the Tax Division, investigating and prosecuting federal tax crimes alongside other Tax Division attorneys, assistant U.S. attorneys and IRS agents.
"Holding individuals accountable for tax evasion ensures that vital government institutions and social services have the funds they need to function effectively," he said. "I am very excited to help further this work, develop my white-collar prosecution skills, and to learn from the DOJ's subject matter experts on tax crimes."
Annie Kim, UVA Law's assistant dean for public service, said the Honors Program is one of the most competitive in the country and has been a springboard for alumni with notable DOJ careers.
"Our students have always been extremely successful in landing internships and externships at DOJ Main Justice and in U.S. Attorneys' offices," Kim said. "They do excellent jobs in these positions and make important connections with attorneys who, later on, can provide strong references for them."
The Honors Program attracts candidates from hundreds of law schools across the country representing a broad cross-section of experiences and interests, according to the DOJ website. Selections are made based on many elements of a candidate's background, including a demonstrated commitment to government service; academic achievement; leadership, journal, moot court and mock trial experience; clinical experience; past employment; and extracurricular activities that relate to the work of the Justice Department and the relevant component.
Article Information
February 25, 2021
/content/accolades-white-blood-poet-earns-10000-rilke-prize