From the steps of Old Cabell Hall, acclaimed actress Sarah Drew looked on as thousands of soon-to-be University of Virginia alumni sat earnestly amongst the backdrop of the renovated Rotunda, anticipating her words of wisdom.
Drew, who earned her bachelor's degree in drama from UVA in 2002, delivered the keynote address at Friday's Valedictory Exercises.
Drew's speech elicited nods of agreement and hoots of support as she reminisced about her time as a UVA student, including her infatuation with The Virginia Gentlemen and the familiar urge to streak the Lawn.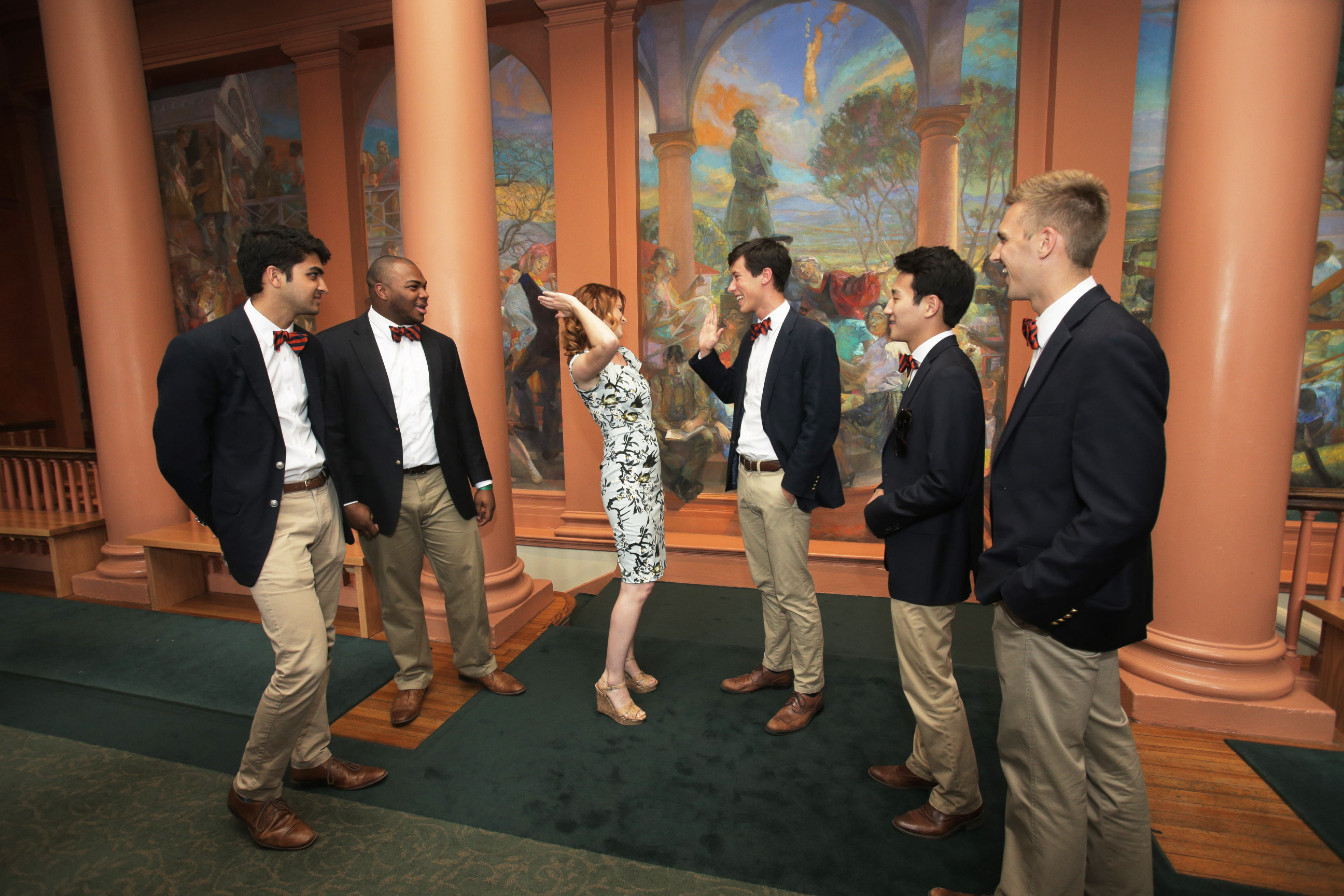 Sarah Drew exchanges a high five with members of the Virginia Gentlemen. (Photos by Sanjay Suchak and Dan Addison)
But Drew also offered valuable advice to those gathered before her – tips and lessons she has learned along the way in the 14 years that have passed since she was sitting in their very seats.
Though Drew has found her calling and success on screen – landing roles in "Everwood," "Mad Men," "Glee," "Medium," the Hallmark Hall of Fame movie "Front of the Class" and, most notably, "Grey's Anatomy," she advised the 2016 graduates to focus their attention and energy on the portions of their lives that are away from the spotlight.
"When the camera isn't on you, what do you do? In real time, in real life, when people really need you in order to do what they need to do, how do you show up?" she asked. "And I mean the real you – not the carefully curated social media version of you, because, let's be clear, all that world is a stage. And when we step onto it, we are players performing for our audience. Who are we out of the spotlight, when we're not performing for an audience?"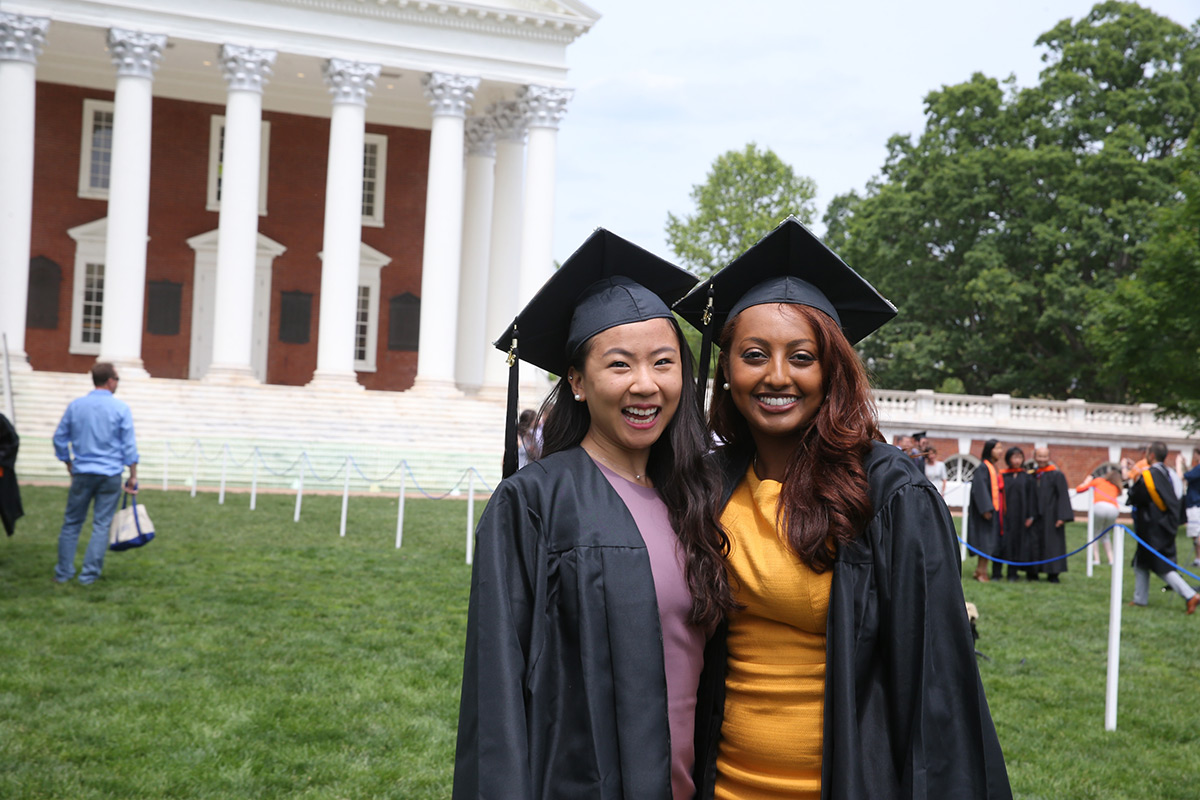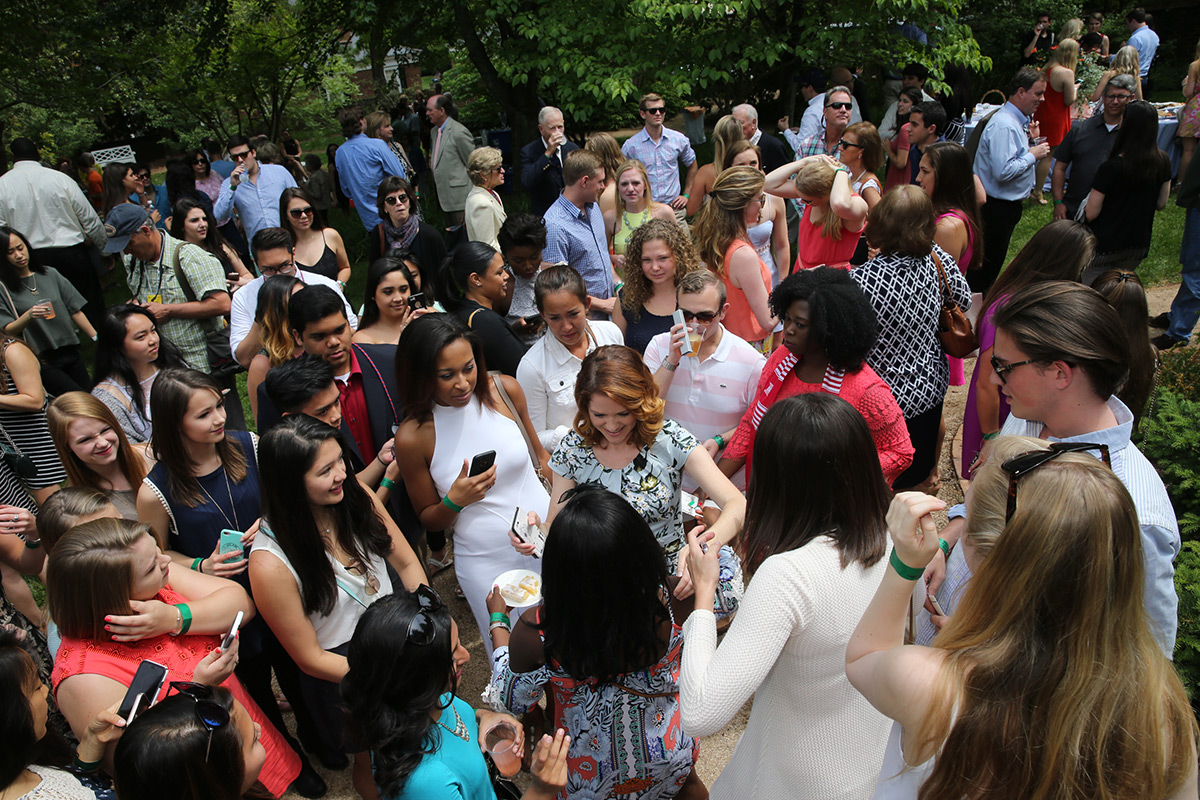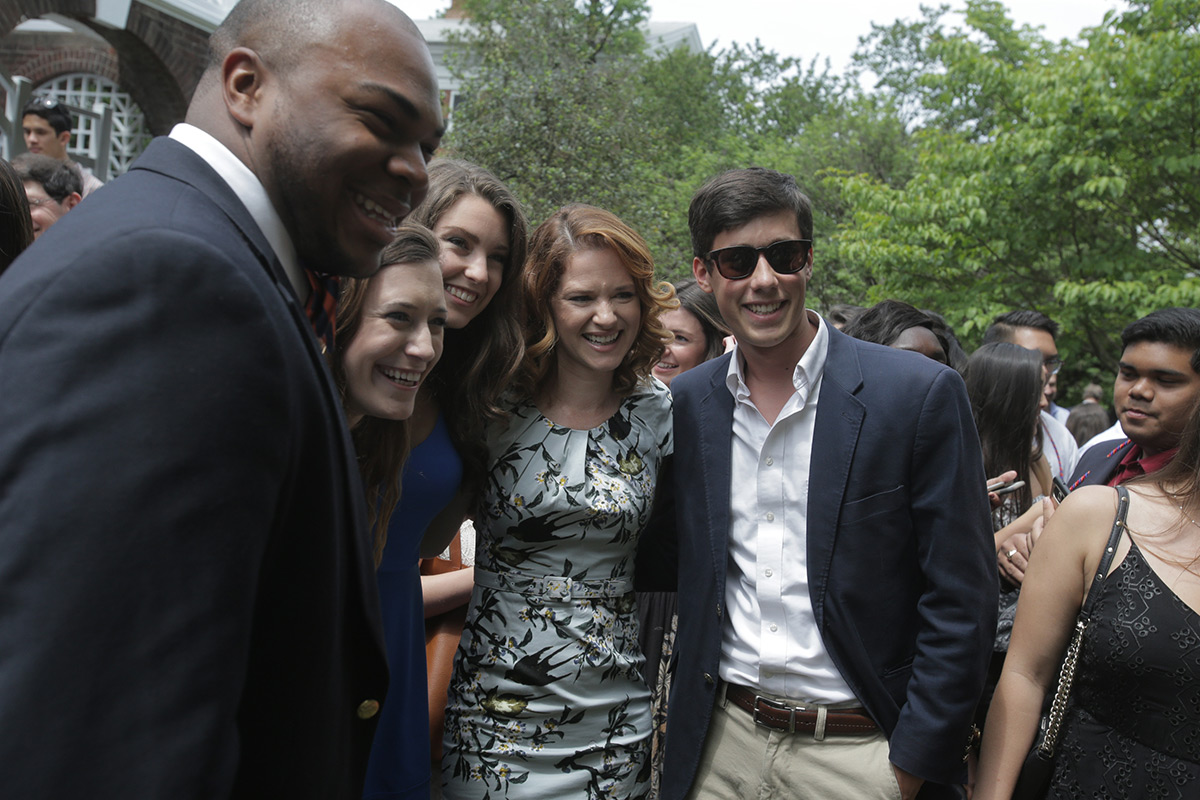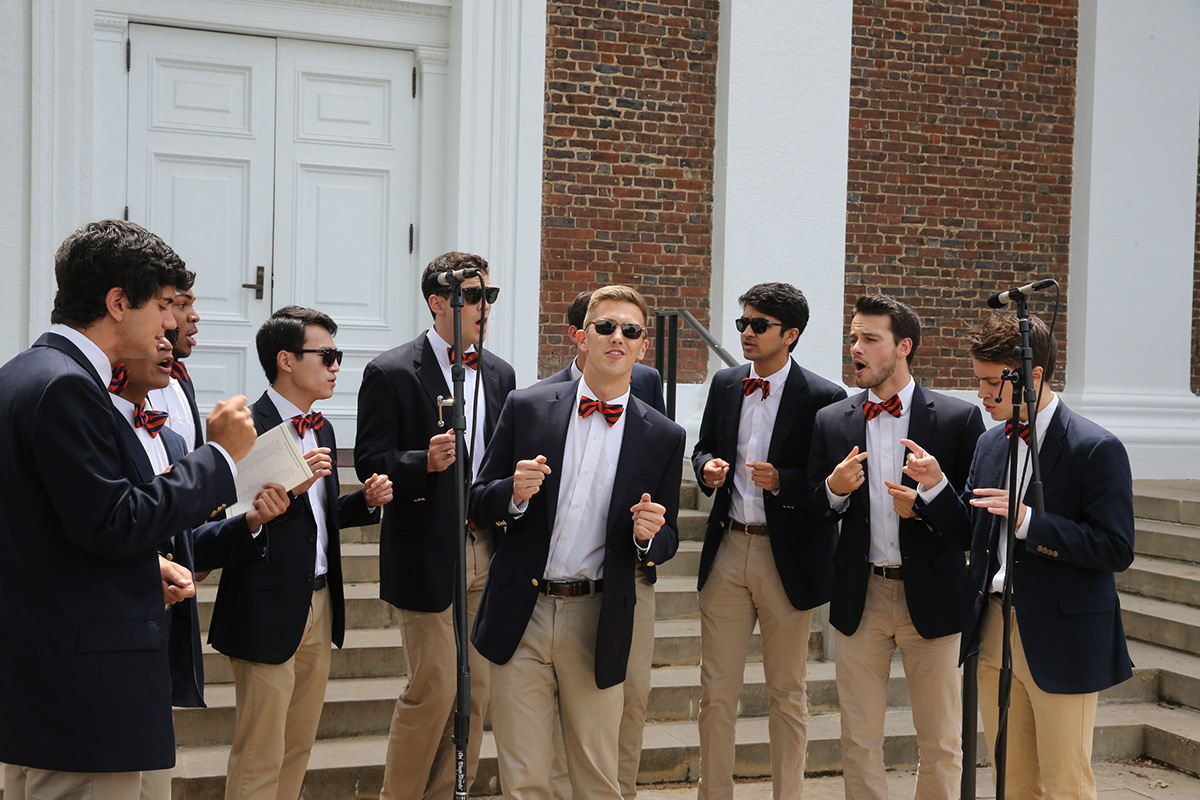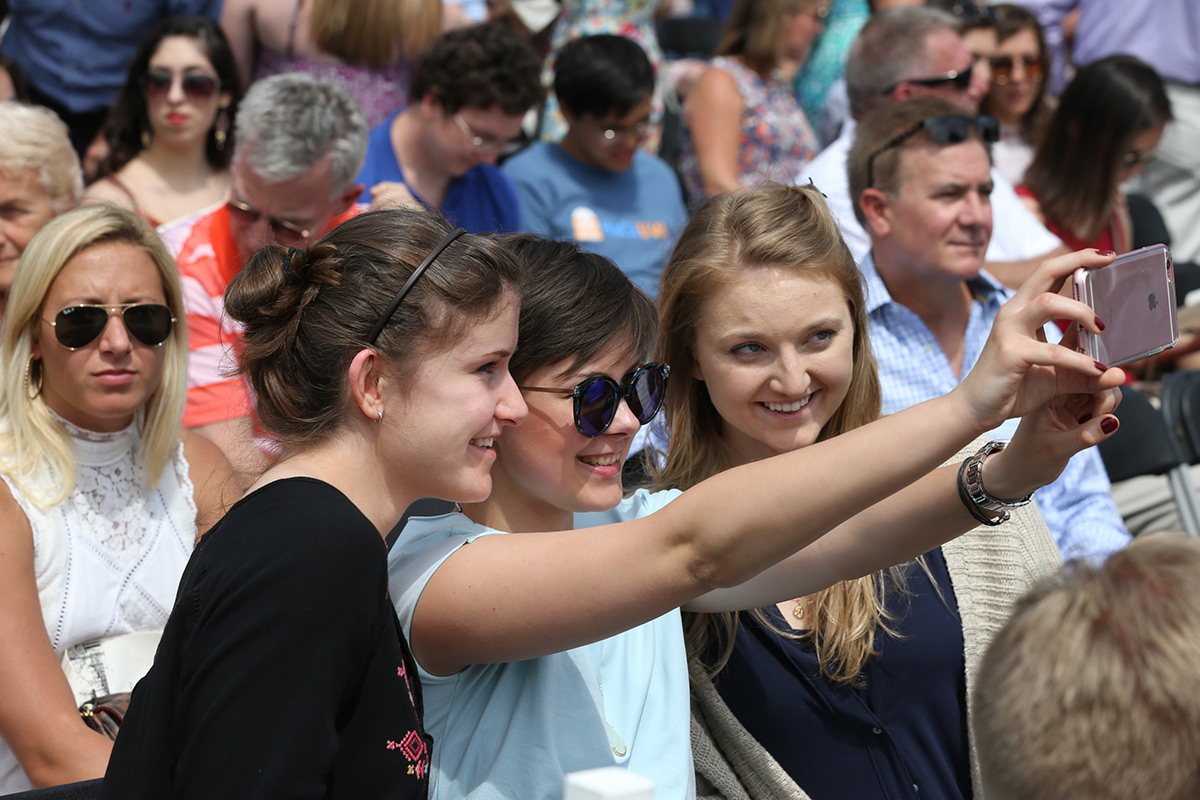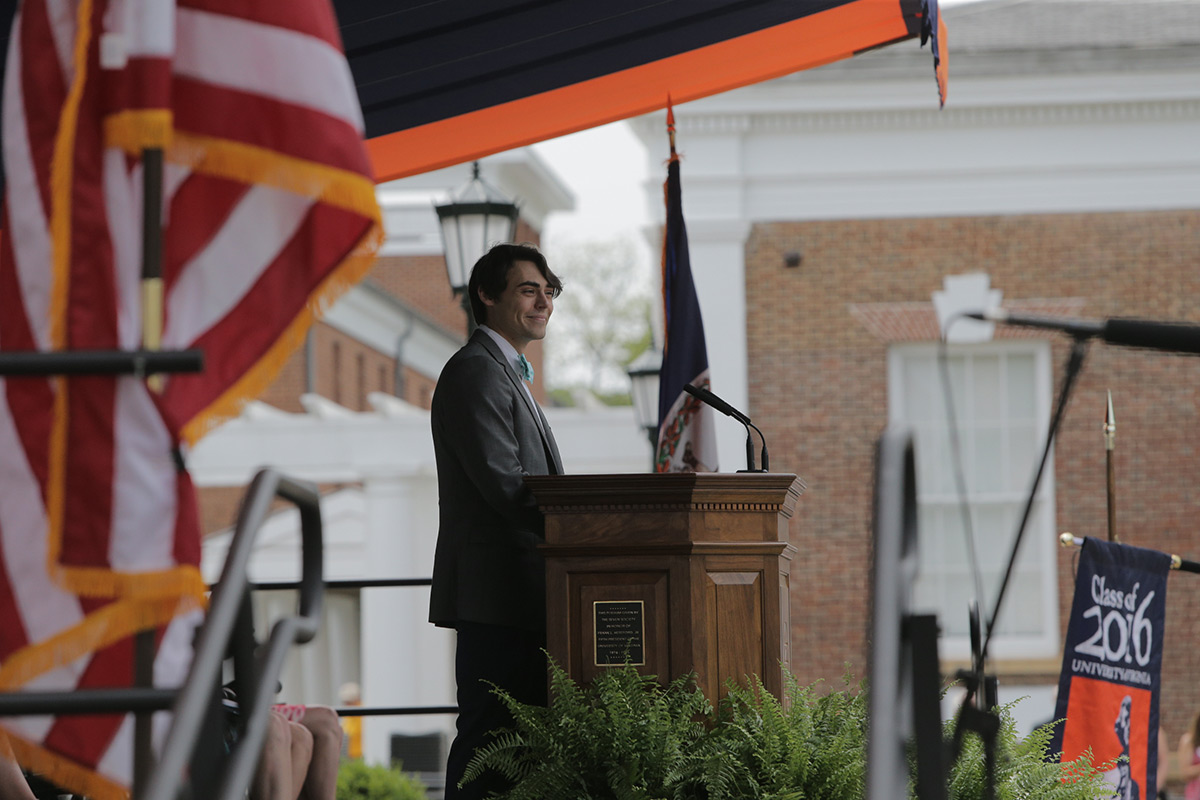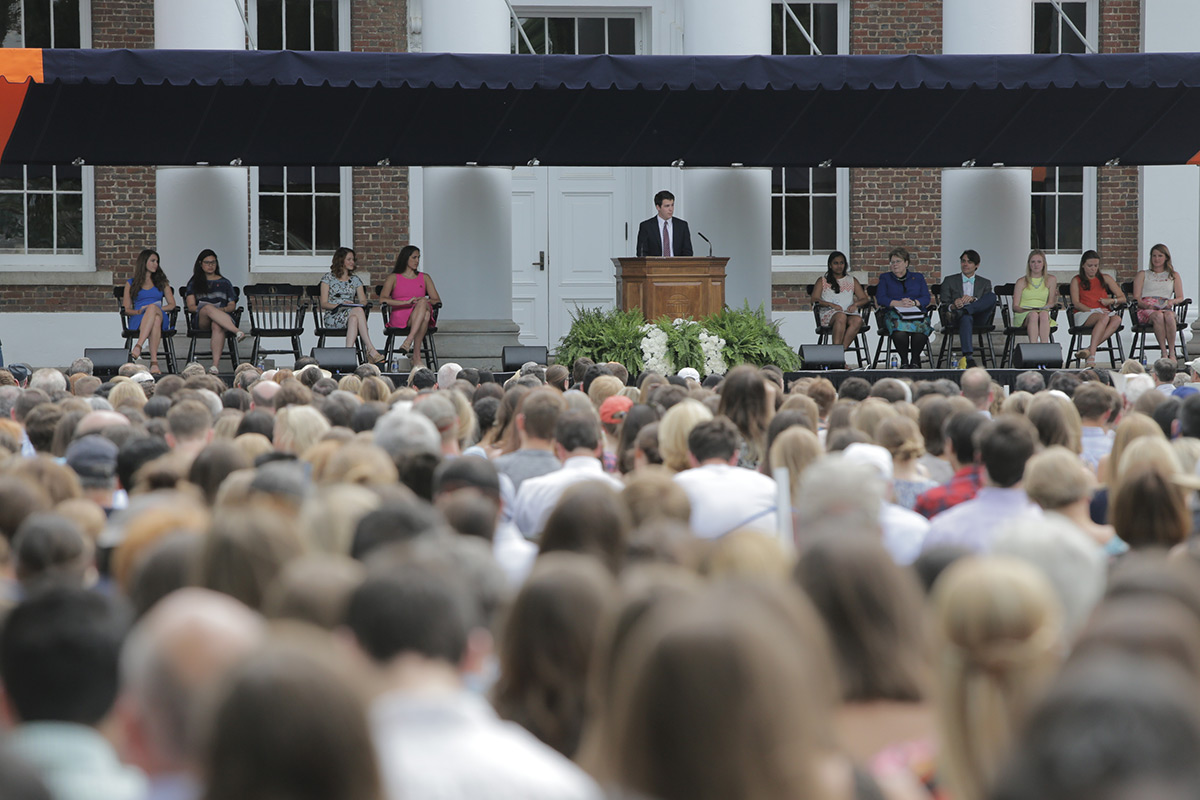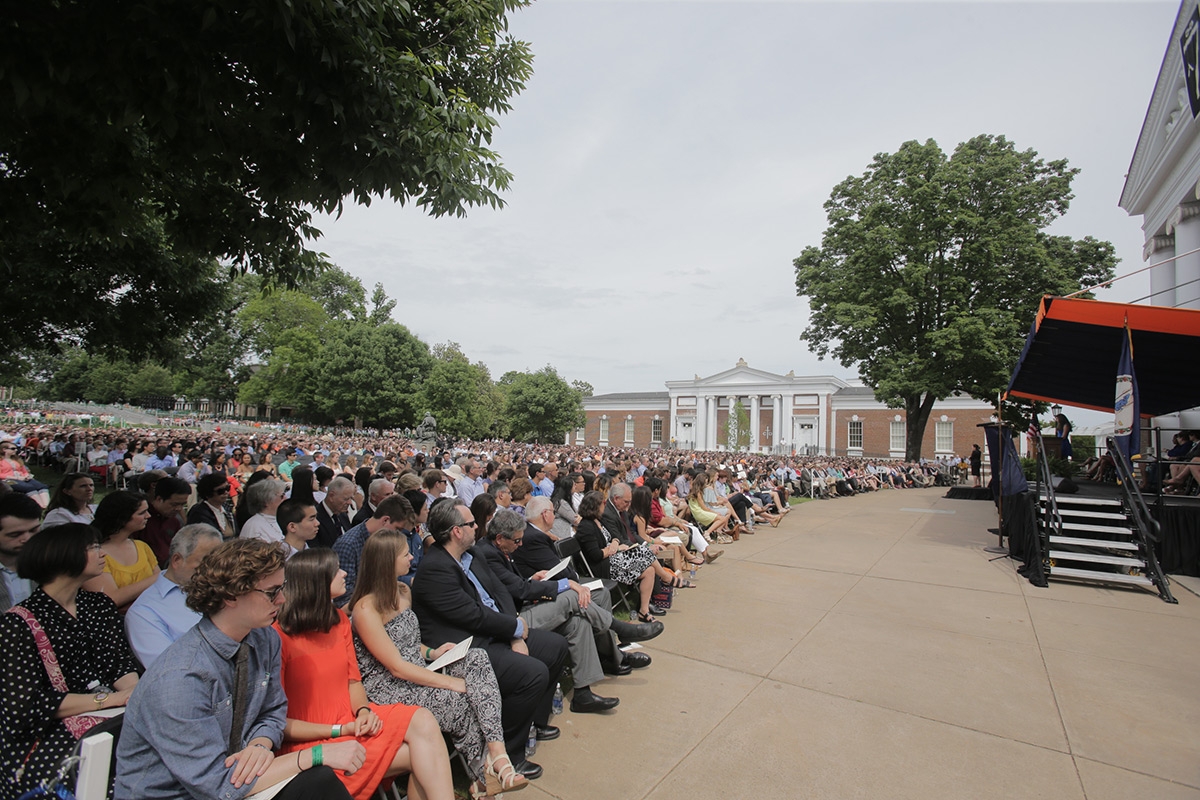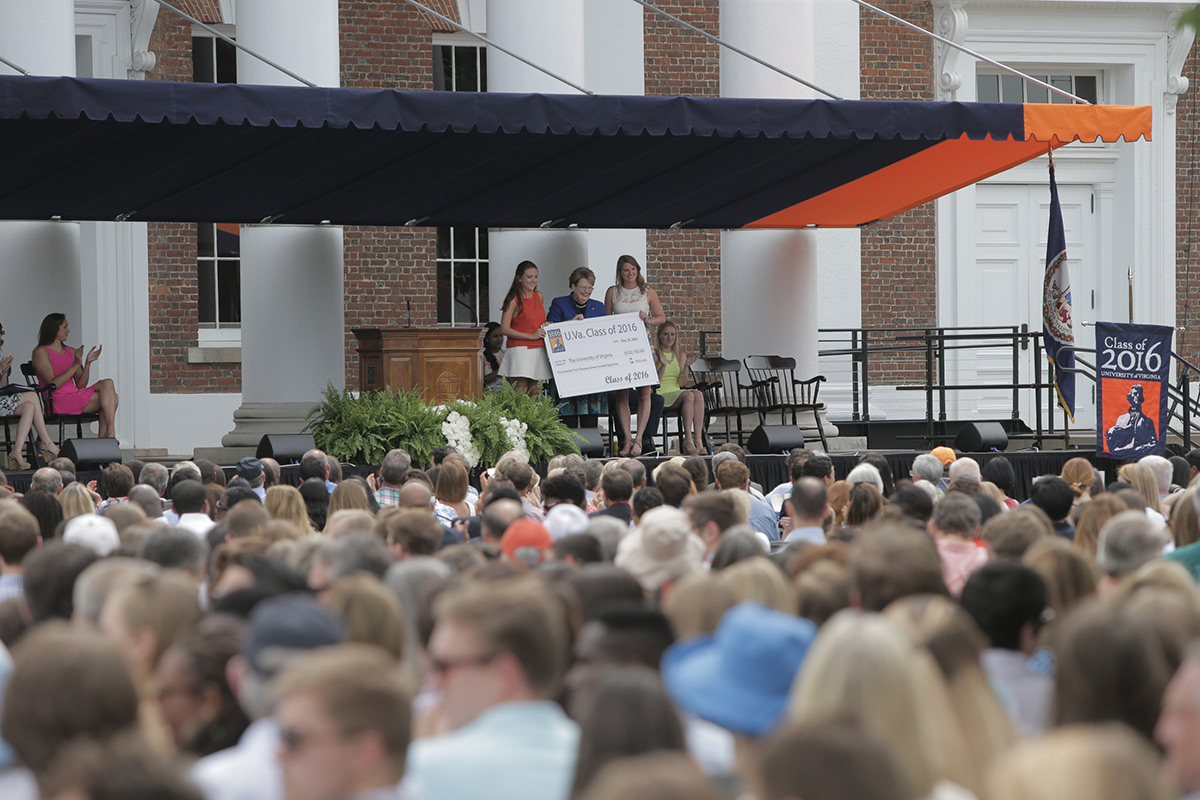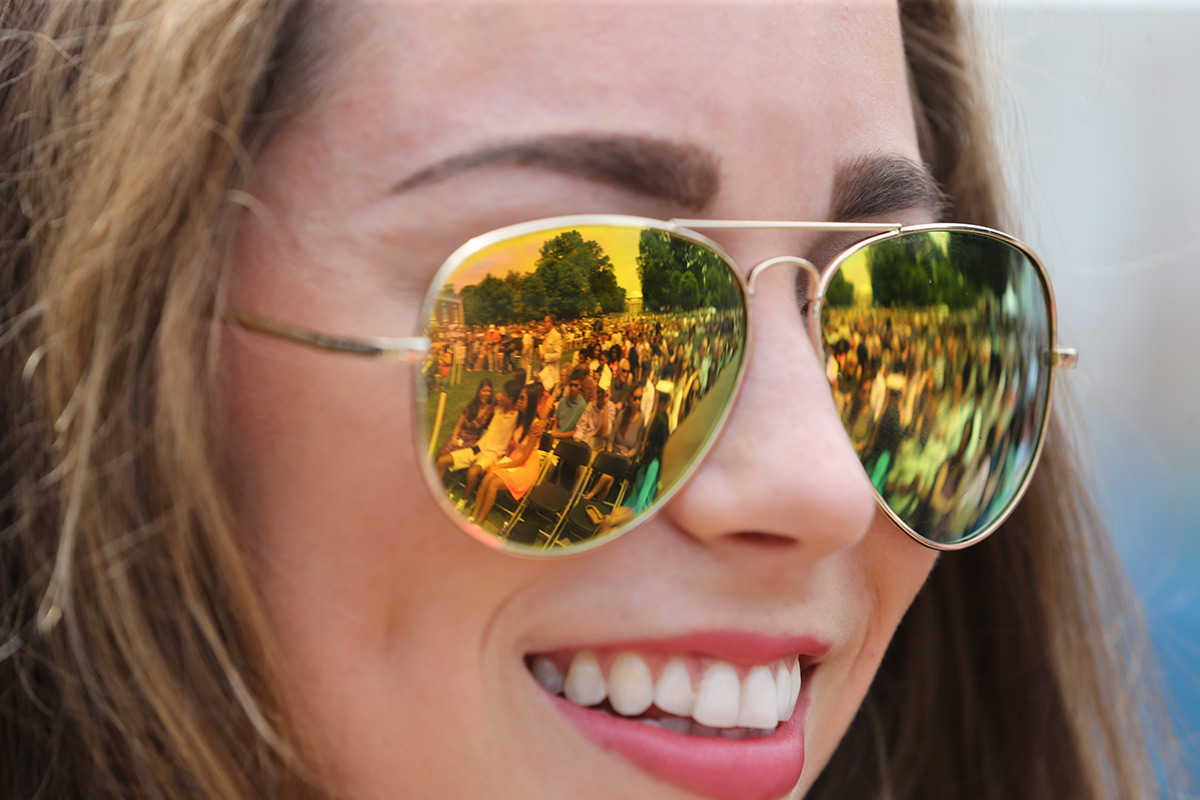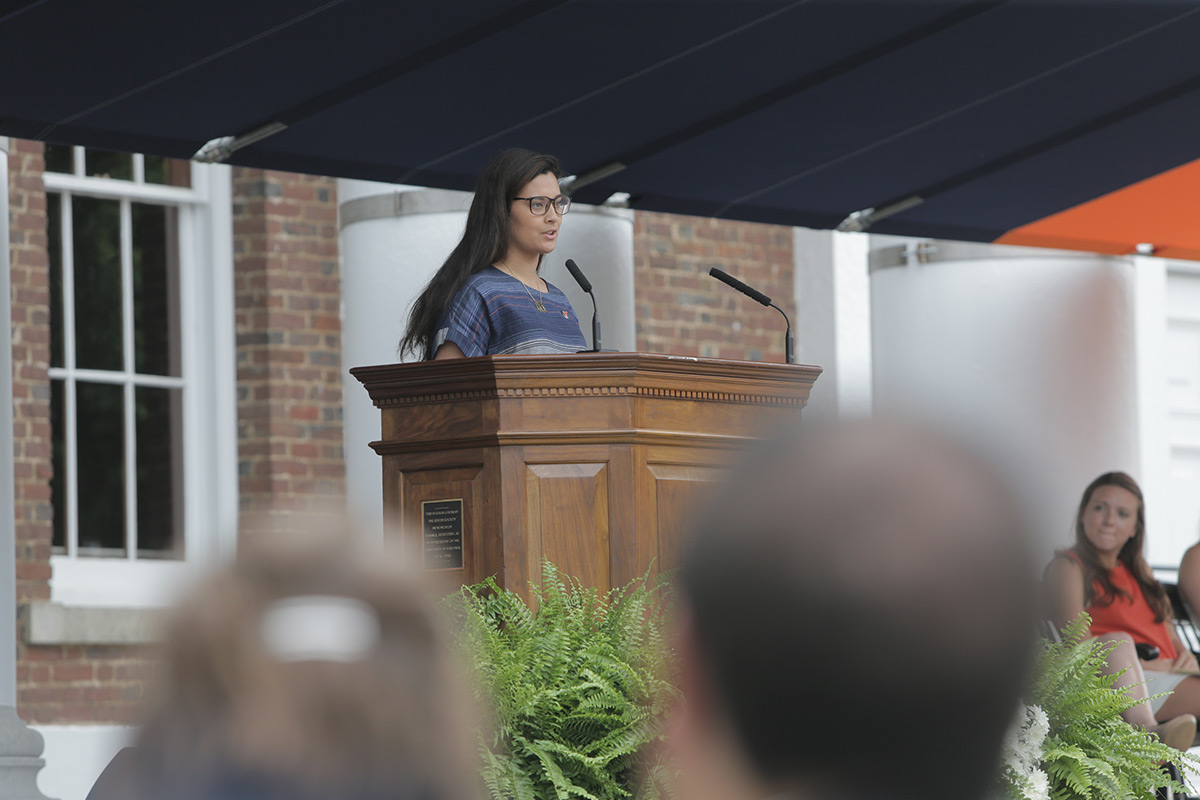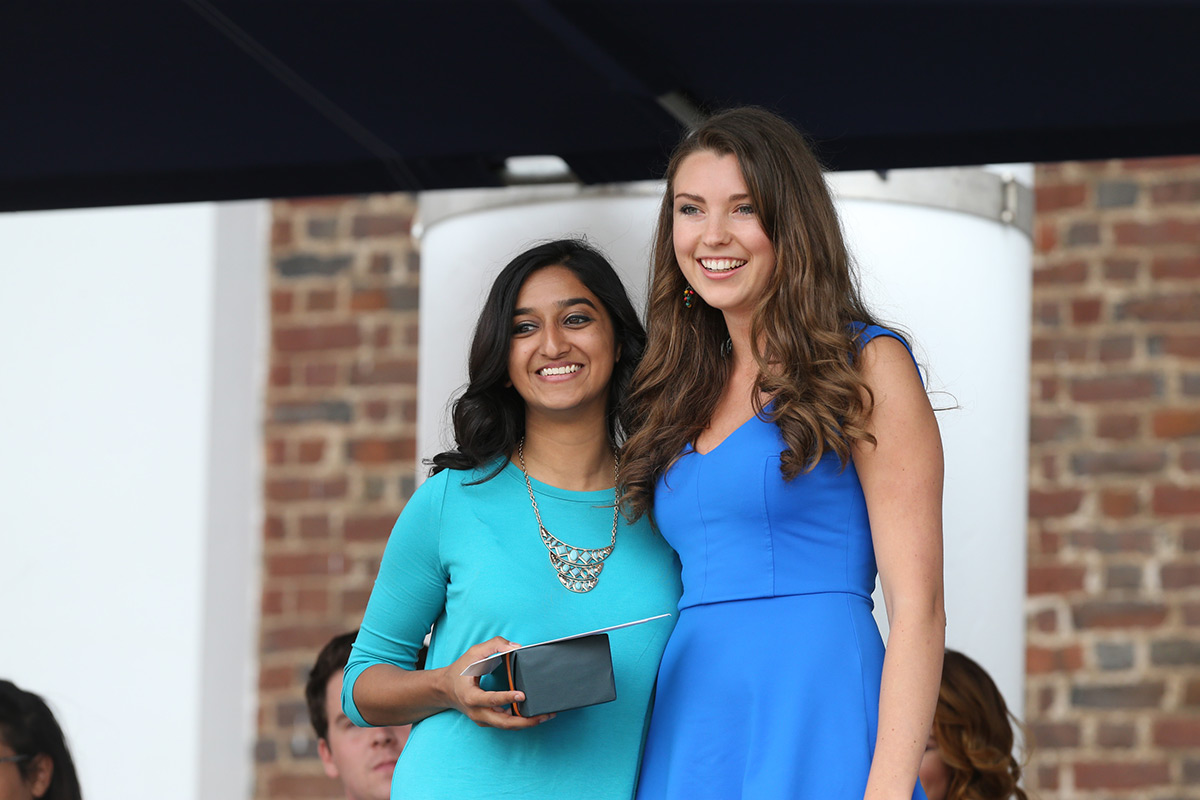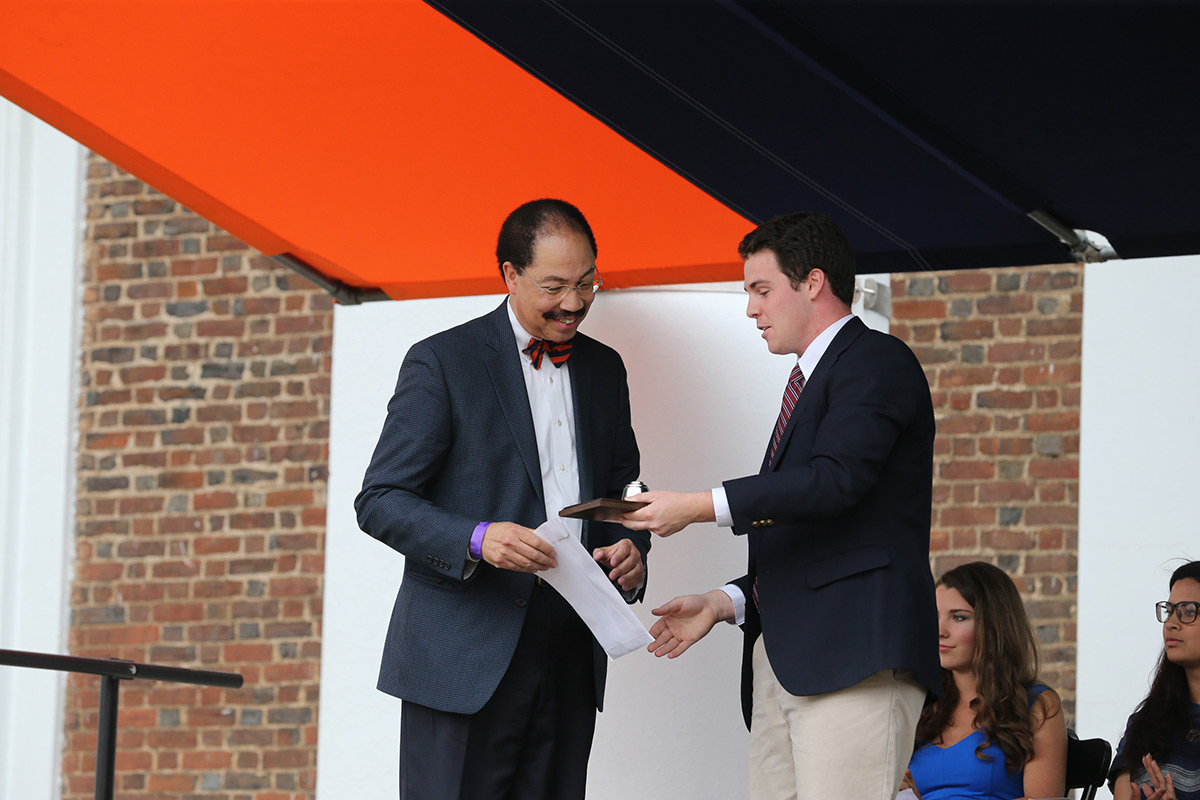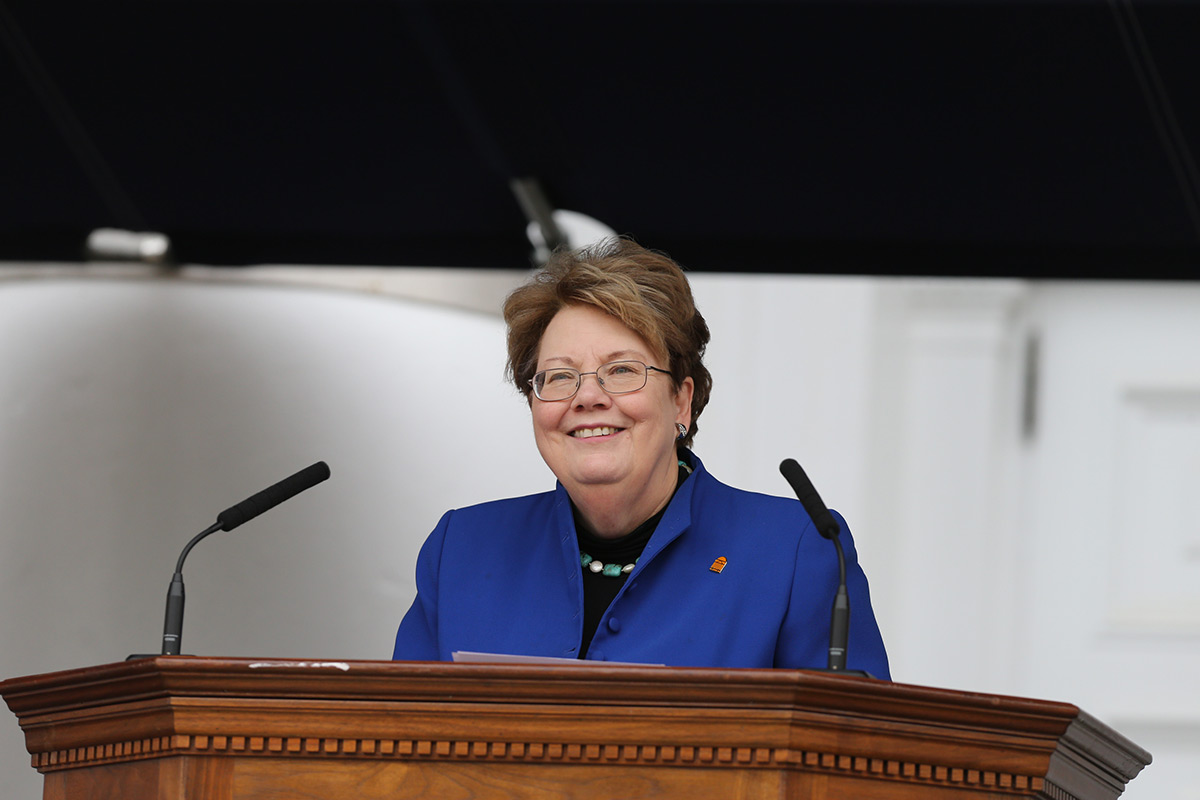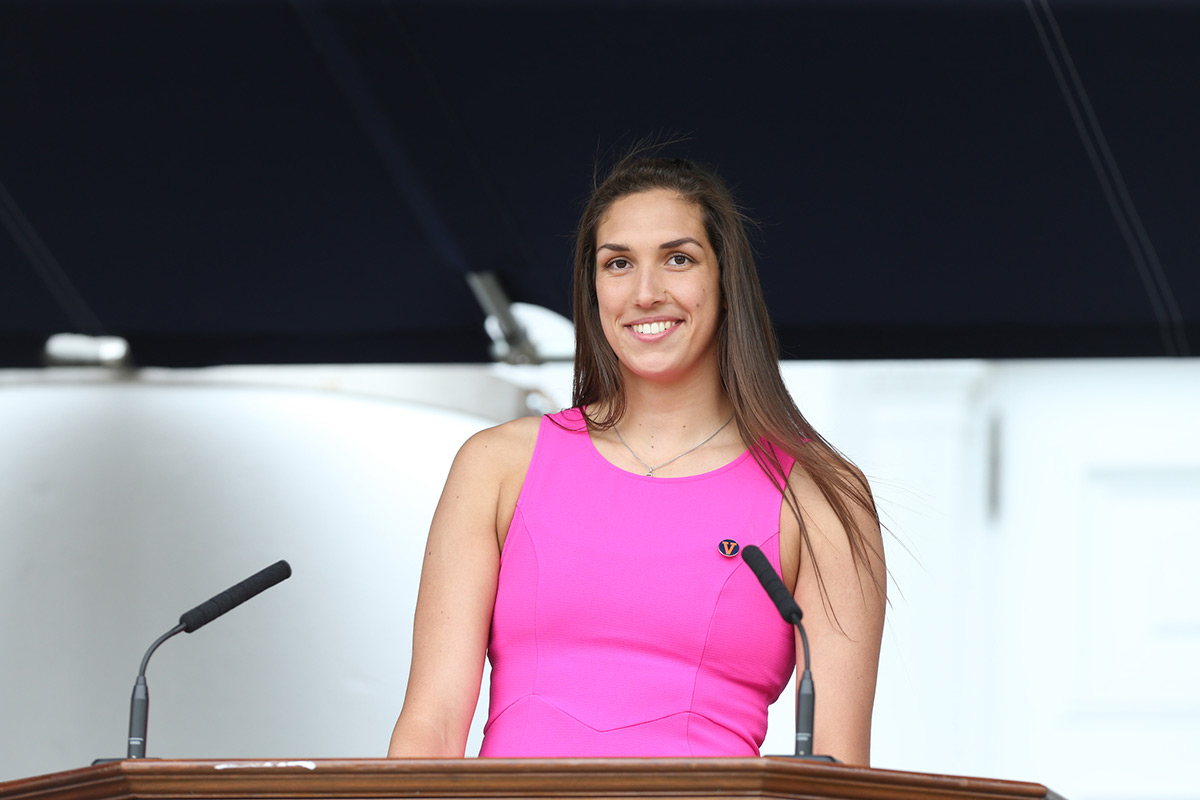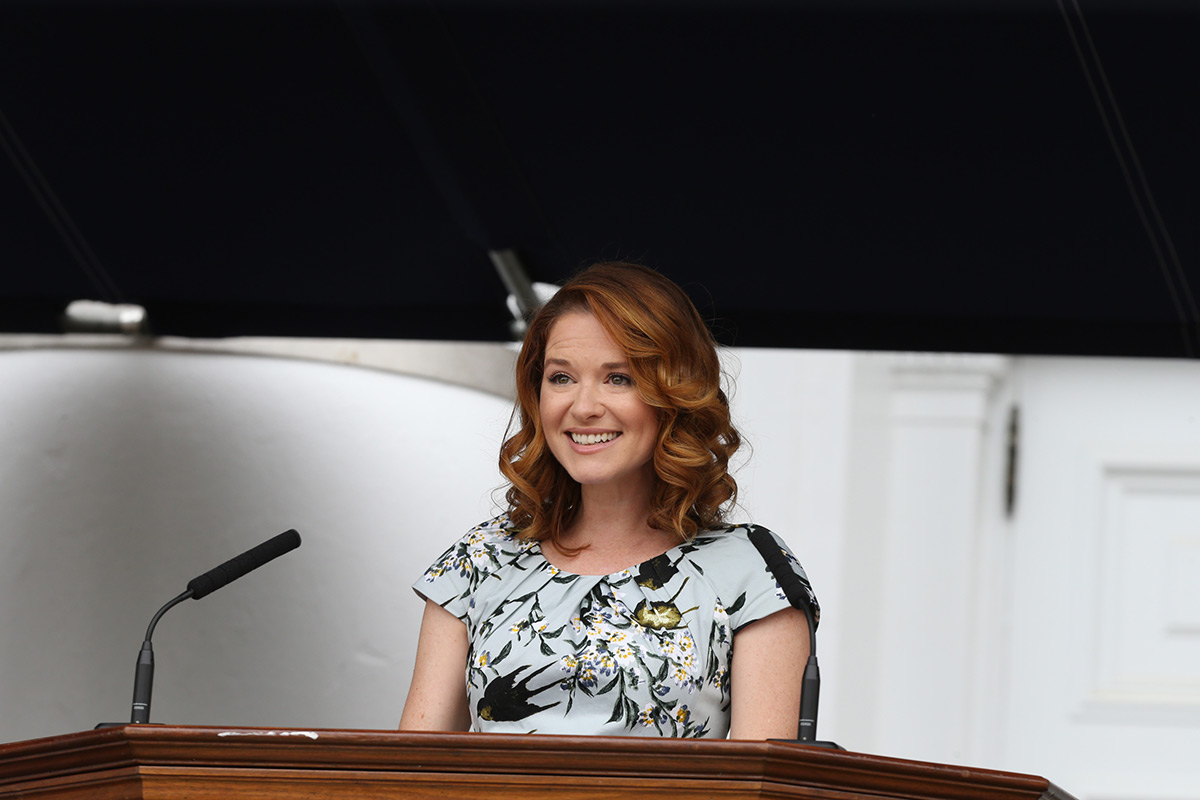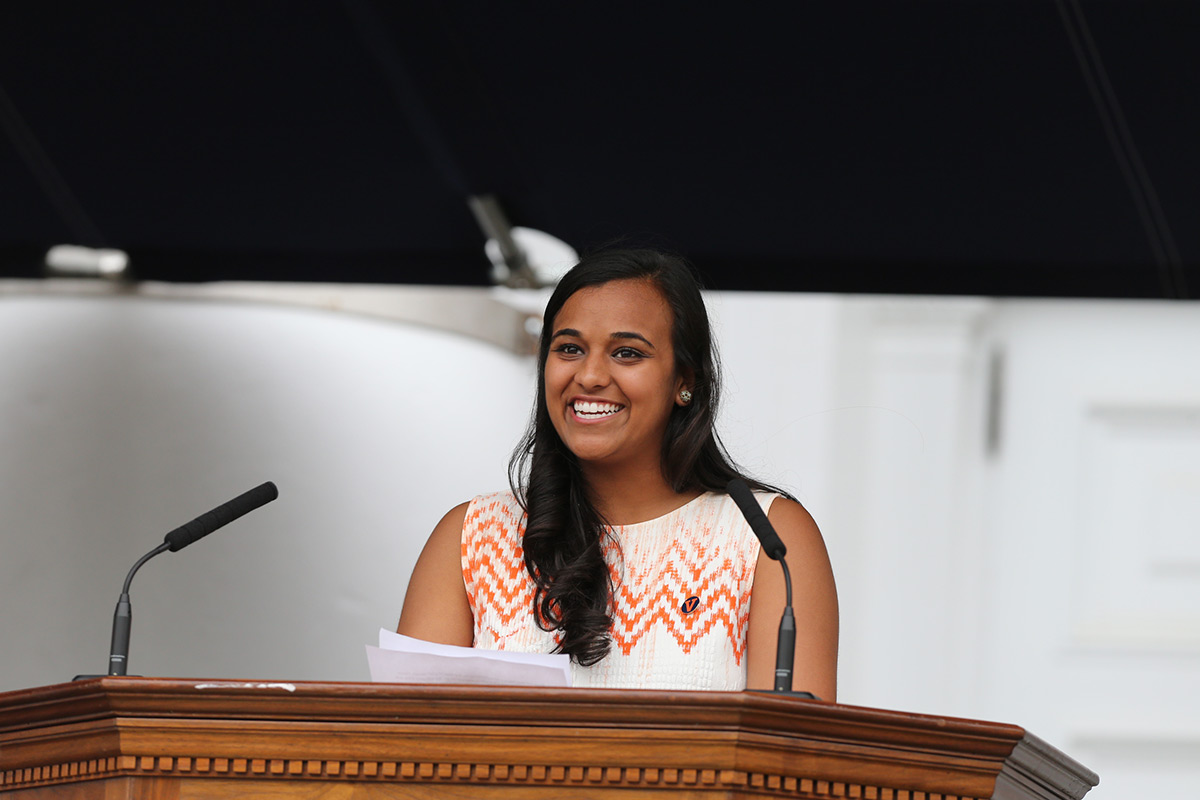 As Dr. April Kepner on "Grey's Anatomy," the ABC hospital drama, Drew works alongside co-star and fellow UVA alum Jason George, who plays Dr. Ben Warren. Each day on set requires Drew to perform in order to bring her character to life. And because her work is always on display, she's no stranger to the joys of praise or the discouragement of criticism. Drew called upon her experiences to lend some guidance to the Class of 2016.
"I try to stop obsessing about the camera, my career, the critics and whatever they're saying about me, or when they're not saying anything at all about me. And I try to focus instead on being present, giving 110 percent to whomever I am with, on or off the set, on or off camera. Because, most of the time, there are no cameras rolling. But life is always rolling," Drew said.
"Whether you are the intern or the CEO; whether you are running your household or running a company; living in a basement or living in a penthouse; whether you are doing the grunt work or getting the glory, life is always rolling," she added.
The best way, Drew explained, to handle the inevitable ups and downs of both professional and personal endeavors, is to bond together in united support.
"We are not meant to live on our own private islands. We are a tribal species. We are built for community. And it is only in community where we uncover our true value and our deepest worth," she said.
On Friday, as the thousands of graduates and their friends and families were celebrating the kick-off to Finals Weekend, Drew encouraged them to soak in the moment.
"This is one of the greatest gatherings of your tribe you will ever experience – here on our sacred tribal grounds; your classmates, your friends, your family, your tribe," she said.
And as the members of the Class of 2016 prepare to move forward beyond both the comfort and the challenges they have found on Grounds, Drew asked them to remember her sentiments.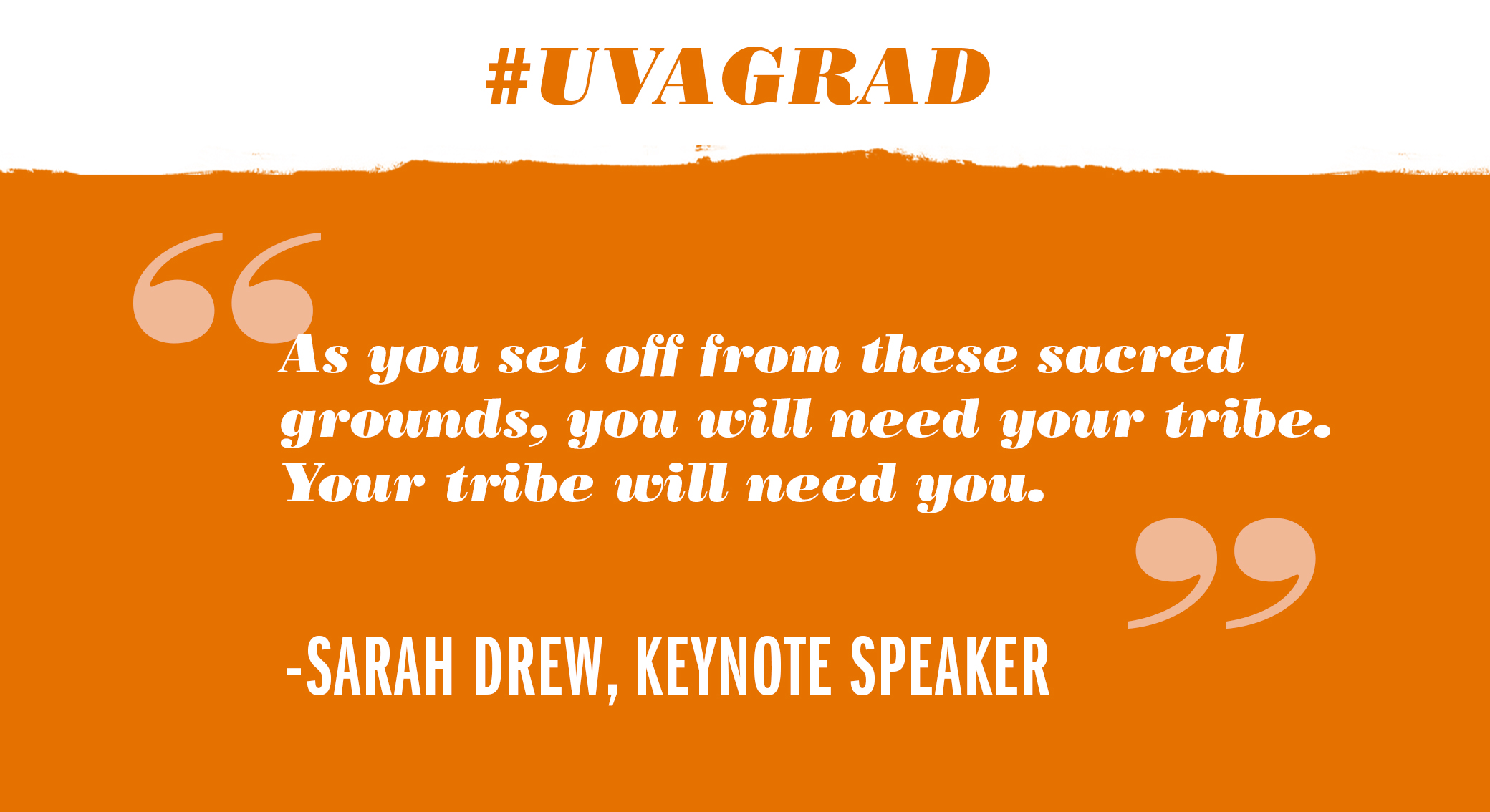 Prior to Drew's keynote address, Benjamin Cunningham, Trustee of the Class of 2016, opened the ceremony with descriptions of how, throughout the past four years, he and his fellow classmates have undergone significant changes analogous to the Rotunda's renovation, which is nearing completion after two years of work and closure.
"Now, we are fourth-years, and our scaffolding has come off. Our construction project is nearly complete, and we are almost ready for our grand unveiling," he said. "This weekend we will be descending these steps, both our class and our Rotunda now better than when we started."
Per tradition, the Class of 2016 also presented their class gift, this year in the amount of $530,785, to President Teresa A. Sullivan.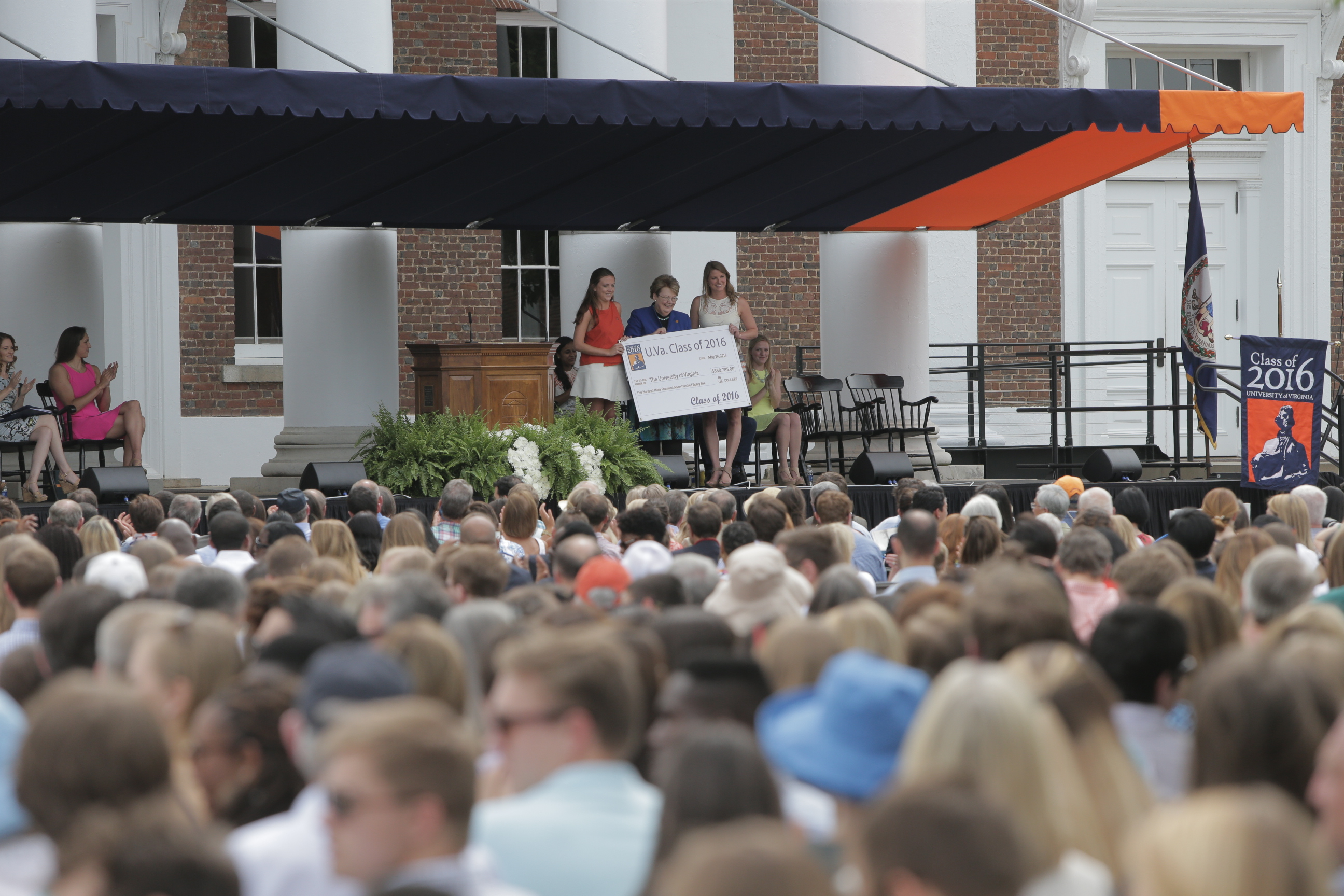 "I am very grateful for your generosity and for the many ways in which your gift will enhance the University," Sullivan said. "Trustees of the Class of 2016 are continuing the one-year undesignated gift program adopted by the Class of 1997."
Also during the ceremony, numerous awards were bestowed upon graduates as well as other members of the University community.
Article Information
May 20, 2016
/content/actress-sarah-drew-delivers-valedictory-address-urges-graduates-live-present