As spring comes to the University of Virginia, the Twitterverse is blossoming with an excited crop of new Wahoos. "Regular action" admissions decisions – those for applicants who participated in the normal, non-early-action admissions cycle – became available online on Friday, and newly admitted students were quick to take to social media to share their excitement.
The new Cavaliers posting with the hashtag #UVA20 were among 9,358 students offered admission this year from 32,426 total applications for the Class of 2020 – a 4.2 percent increase over the previous year's pool.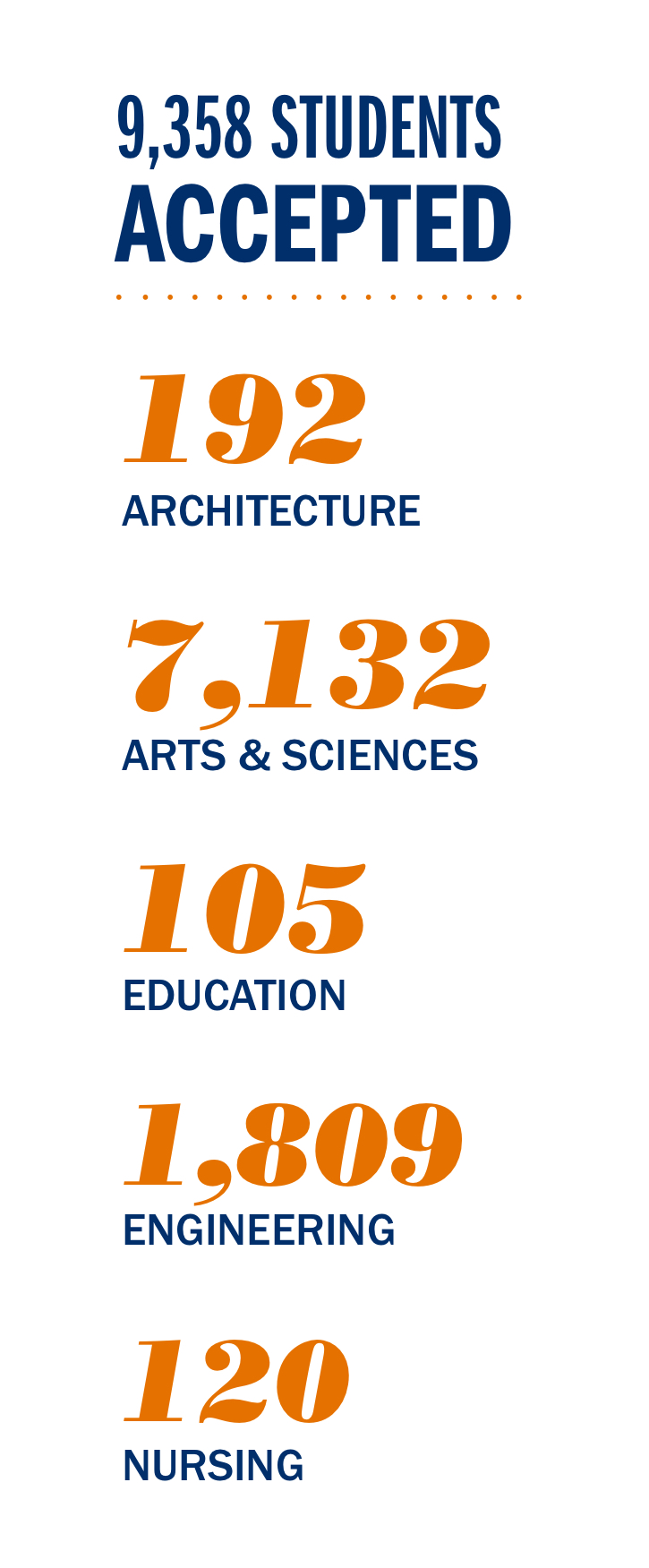 "Each year we seek to recruit and enroll students who have the potential to shape this University for the next four years, and beyond. It is an awesome responsibility," Dean of Admission Gregory W. Roberts said. 
"While there is no 'typical' UVA student, there are certain characteristics and personal qualities that stand out in our admission review and are shared by the students we admit," he said, listing diversity, honor, leadership, community involvement and integrity as examples.
"We are confident that the students who accept our offer to enroll will leave an indelible mark on our University and community, and we are looking forward to welcoming them to Grounds over the next few weeks as they make their college selection."
The class of 2020 is also a testament to the University's commitment to making an affordable, world-class education available to high-achieving students from all walks of life. Of all newly admitted students, 933 are first-generation college students and more than 30 percent come from minority backgrounds.
Admission is offered to every student on a need-blind basis and the University is committed to meeting 100 percent of the financial need of every student who chooses to enroll.
Those offered admission include a high level of geographic diversity as well. They come from 49 states, including Virginia, and more than 100 different countries.
All of those admitted have excelled as high school students; they have a mean SAT score of 1,400 and the vast majority ranked within the top 10 percent of their class.
The University spent the weekend welcoming students to the UVA community as they shared their happy news on Twitter, Instagram and Facebook. Below are a few of the top #UVA20 posts from the last few days.
Article Information
March 25, 2016
/content/admissions-decisions-are-out-and-uva20-begins-trending-grounds