Lauren Greenlief says she's always liked solving problems. That inclination for tackling issues and finding solutions led her to a gratifying career in consulting.
After graduating from the University of Virginia in 2011 with undergraduate degrees in mathematics and economics, she chose to continue her studies in the McIntire School of Commerce's one-year M.S. in Commerce program. In that program, she realized that the challenging work of a consulting career was the right fit for her varied interests and progressing skill set.
In 2012, she was hired by the Boston Consulting Group as an associate, and since has been promoted to a project leader for the firm.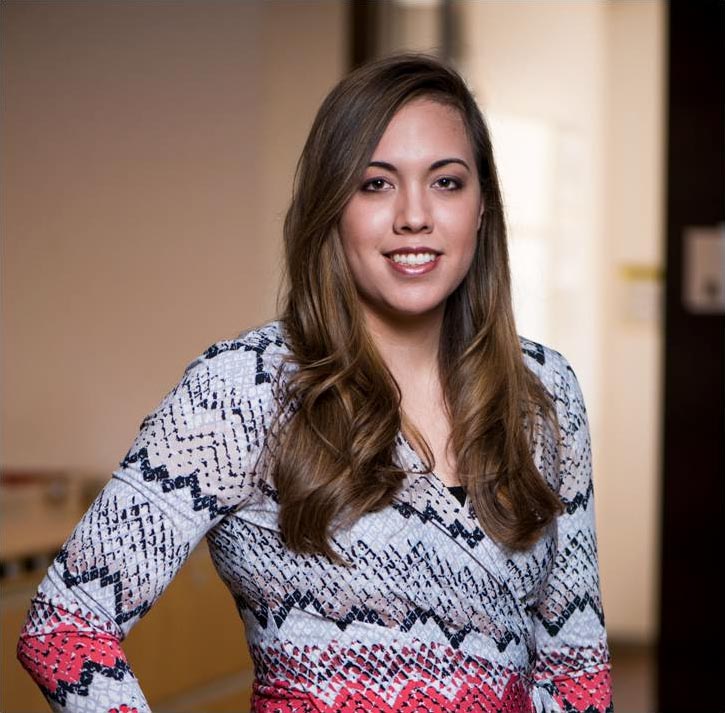 Using her McIntire experience to accomplish her goals and achieve impressive professional milestones is only part of Greenlief's story. She's racked up some remarkable amateur ones as well: The three-time Virginia State Golf Association women's stroke play champion and former member of UVA's women's golf team still competes, and her prowess on the links continues to earn her invitations to national amateur tournaments.
Based out of Washington, D.C., Greenlief consults with clients primarily across the North American retail sector, which allows her to combine a rewarding career with playing golf at a high level.
We caught up with Greenlief to ask about the role UVA and the Commerce School played in her continued success at work and to find out how she finds time to stay active on the amateur golf circuit.
Q. As a former UVA golfer who continues to compete, what role does the sport play in your life? How do you see your relationship with the game now?
A. While working at BCG, I have continued to play golf at the national level, where I try to compete in six to seven tournaments per year. Since entering the workforce, I have a greater appreciation for the game and enjoy the time I get to spend on the course.
I am lucky that my career in consulting has allowed me the flexibility to balance work and the sport that I love playing. In my time at BCG, I have taken two leaves of absence – the first in 2015 and the second for two months during 2017 to play full-time. During both of these breaks from work, I was able to achieve two of my personal goals: to win the USGA Women's Mid-Amateur in 2015 and the Virginia Women's Amateur Championship in 2017.
Q. Let's talk about your job. What about it do you find most challenging, and what about it do you enjoy most?
A. Being promoted to project leader has given me a new set of challenges over the last year. I spent the previous four years mastering how to be an associate and a consultant accountable for owning one piece of a larger project. As a project leader, I am responsible for the day-to-day management and thought leadership of each project. This means being able to think and problem-solve across multiple work streams and manage client and BCG partner expectations.
I learn something new on every project at BCG. During my five years with the firm, I have had the opportunity to work on projects across many topics in the retail space, such as real estate, growth strategy, cost reduction, store operations and inventory management. For example, I was part of a team that helped a retail client think through its growth strategy to determine the best way to expand its existing format into new locations and partnership models. This process involved completing financial analysis and geo-analysis, as well as many rounds of discussion to gain traction with senior leadership. I have also spent a significant amount of time focusing on store operations topics, such as inventory management and labor scheduling, which involves spending time in stores and rapidly testing and piloting solutions.
What I enjoy most about my job is being able to work with extraordinary people. My teams feature people with very diverse backgrounds who help bring different and creative perspectives to the problems we are solving. As a project leader, I also enjoy being able to contribute to the learning and development of the associates and consultants on my team. It is rewarding to be able to coach and create opportunities for team members that will help them progress in their careers at BCG or beyond.
Q. Speaking of learning and development, which McIntire professors made the biggest impression on you?
A. During my time in the M.S. in Commerce program, I was most inspired by professor Ira Harris. He taught a "Strategies and Systems" class, structured in the case-study method. The class taught me how to think strategically through a variety of business problems across a number of different industries. Professor Harris did a great job challenging our thinking, asking the right questions, and pushing students to get to deeper insights.
Q. In what ways has your time at McIntire helped you navigate your career?
A. A number of lessons I learned at McIntire have set me up for success in consulting at BCG. I learned how to think strategically, structure logical approaches to solve problems, ask the right questions and perform the right analyses. McIntire also taught me how to work effectively and problem-solve in teams.
Before I began the M.S. in Commerce program, I didn't ever think of becoming a management consultant. By attending company visits and programs set up by Commerce Career Services, I learned about what consulting was and what it took to succeed in an interview, and ultimately received a job offer at BCG. During my time at McIntire, I also was able to build lasting connections with a number of my classmates. It's been fun maintaining those connections and seeing each of them advance in their careers.
Media Contact
Article Information
February 12, 2018
/content/alumni-spotlight-qa-consultant-and-star-golfer-lauren-greenlief