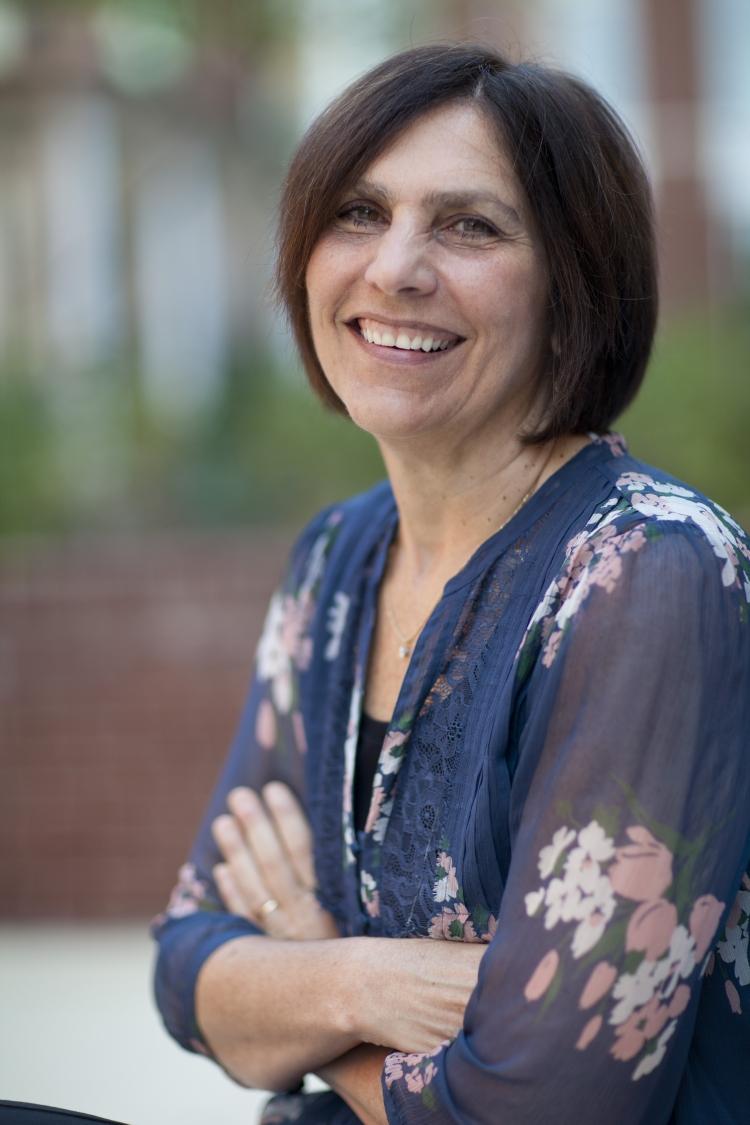 April 2, 2012 — Concept for Parking Lot Mural, a University of Virginia professor of microbiology and associate dean for graduate and medical scientist programs in the School of Medicine, has been selected to receive the 2012 Sharon L. Hostler Women in Medicine Leadership Award.
The award is given annually to a faculty member who demonstrates excellence in leadership, scholarship and mentoring, and who exerts influence in fostering a better institutional environment by advocating for women's issues.
Bouton has mentored numerous undergraduate, medical and bioengineering students, as well as 15 graduate students, 11 of whom are women. She has a long history of competing successfully for research awards from the National Institutes of Health, and pre-doctoral and doctoral training awards from the National Cancer Institute.
In her letter of nomination, Dr. Karen Johnston, chair of the Department of Neurology, wrote, "Dr. Bouton has demonstrated decades of commitment to education and leadership with a research and mentoring focus in helping women and men be successful in an academic school of medicine environment."
Bouton's past honors include the Dean's Excellence in Teaching Award and the Robert Kadner Award for Excellence in Graduate Teaching, and she was a founding member and leader of the Academy of Distinguished Educators.
Her research interest is in mechanisms of therapeutic resistance in breast cancer and the role of macrophages in tumor progression and metastasis.
The Hostler Award recognizes the accomplishments and contributions of Dr. Sharon L. Hostler, McLemore Birdsong Professor of Pediatrics. She joined the U.Va. faculty in 1972 and has held a number of positions since then, including the School of Medicine's senior associate dean for faculty development (2003-07) and interim vice president and dean of the School of Medicine (2007-08). She is currently vice provost for faculty development and senior associate dean in the School of Medicine.