For an architect focused on historic preservation, taking a job at a UNESCO World Heritage Site opens a world of opportunity.
Associate professor Andrew Johnston is in his first year as the director of the University of Virginia School of Architecture's Historic Preservation Program, one of the oldest preservation programs in the U.S. He and his wife, associate urban and environmental planning professor Jessica Sewell, came from Suzhou, China, where Johnston was the founding director of Xian-Jiaotong-Liverpool University's graduate programs in both architecture and urban design.
Since arriving last year, Johnston has already begun to plumb the secrets of Thomas Jefferson's Academical Village.
"UVA's Grounds are a fabulous resource, because there is significant work yet to be done on the study of the Academical Village," Johnston said. "UVA's staff also includes preservation architects, architectural historians and conservators who are great resources for teaching."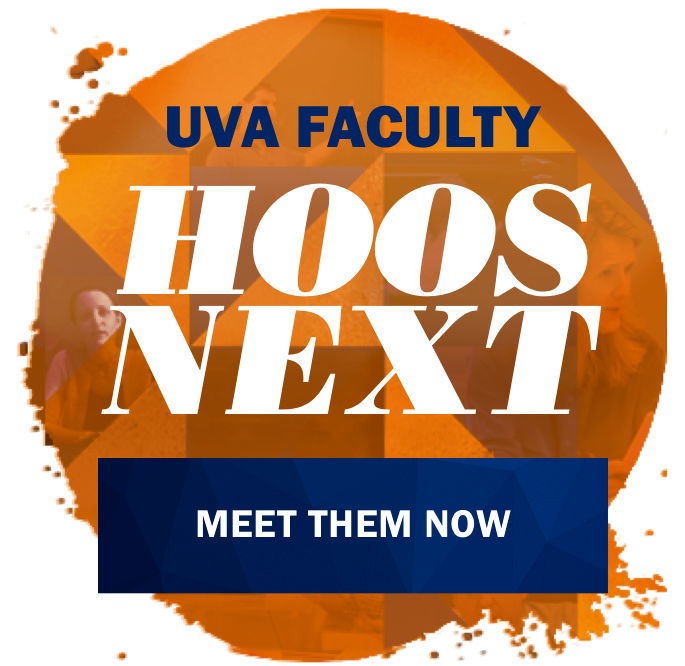 Last year, Johnston and professor Louis Nelson walked students through the hidden attics, cellars and crawl spaces of UVA's Lawn and surrounding buildings, looking for clues about the lives of the enslaved laborers who once lived and worked there. Their two-semester course sequence, "Field Methods in Historic Preservation," taught students how to collect physical data and integrate their findings with broader historical evidence about the site and time period. Collaborating with colleagues at the Institute for Advanced Technology in the Humanities and the UVA Library, Johnston led students in creating digital interpretations of their sites (spring, summer).
Now, Johnston is teaching another course, "Community History, Planning and Design," that puts students directly in the field. This time, his students are working with public officials and community members in nearby Gordonsville to imagine proposals for heritage-grounded community revitalization projects, ranging from rethinking the town's Main Street to strengthening rural resources as a magnet for tourism.
"We spend a lot of time working with officials in Gordonsville, which would be a big part of our job if we go into historic preservation work," said Kelsey Dootson, a graduate student in Johnston's class.
Johnston emphasizes that the skills students are learning in these classes – whether working with public officials or unearthing the history of the site – are applicable in almost any architecture, planning or landscape architecture project.
"Most architects and designers do not get to work with a tabula rasa," Johnston said. "They are working on existing structures or in environments where there is a significant heritage component."
Johnston is using his own background as a registered architect and certified planner, as well as an architectural historian and preservationist, to ensure that the historic preservation program trains professional designers in the importance of heritage as a theme in practice.
"The UVA preservation program is unique in its integration with professional programs in architecture, planning, landscape architecture and architectural history," Johnston said.
He is also adamant that an international perspective is critical to historic preservation work in America and elsewhere. During his professional career, Johnston worked both in the United States – as an architect for the Historic American Engineering Record, and as an environmental planner for the California State Department of Transportation – and abroad on projects throughout Europe, including Bosnia and Herzegovina. There, he focused on sites related to the Bosnian War in the early 1990s.
In China, Johnston did a lot of work on old industrial sites, which represent an important part of both the country's economic heritage and its history. He helped start a new advisory committee on industrial heritage, which will develop national guidelines for the preservation and adaptation of industrial heritage sites.
"Working in China allowed me to learn more about Asian perspectives on historical preservation, as well as to spend a good deal of time in Australia, where some very interesting heritage theory is being developed," Johnston said.
As director, he plans to continue expanding the international focus of UVA's historic preservation program.
"In addition to studying American architectural history, we will look abroad for inspiration and to better understand what influence American historic preservation practices can have internationally," he said.
Already, Johnston has led a "Field Methods" class for UVA students at Birdwood plantation this past summer and has used an Innovations in Practice grant to bring French architect Philippe Revault, a professor at the Ecole Nationale Supérieure d'Architecture de Paris la Villette and consultant to UNESCO, to work with his classes.
In each course Johnston teaches, he emphasizes that historic preservation deals not only with the physical history of a site, but also with its social and cultural context.
"It is important to have a good social and cultural understanding of the context in which architecture takes place," he said. "Themes like race, ethnicity, class and identity all come together to form the history and heritage of a place, and they are all major themes that students need to be able to deal with."
Editor's note: This is another installment in an occasional series profiling members of a generational wave of new faculty members at the University of Virginia.