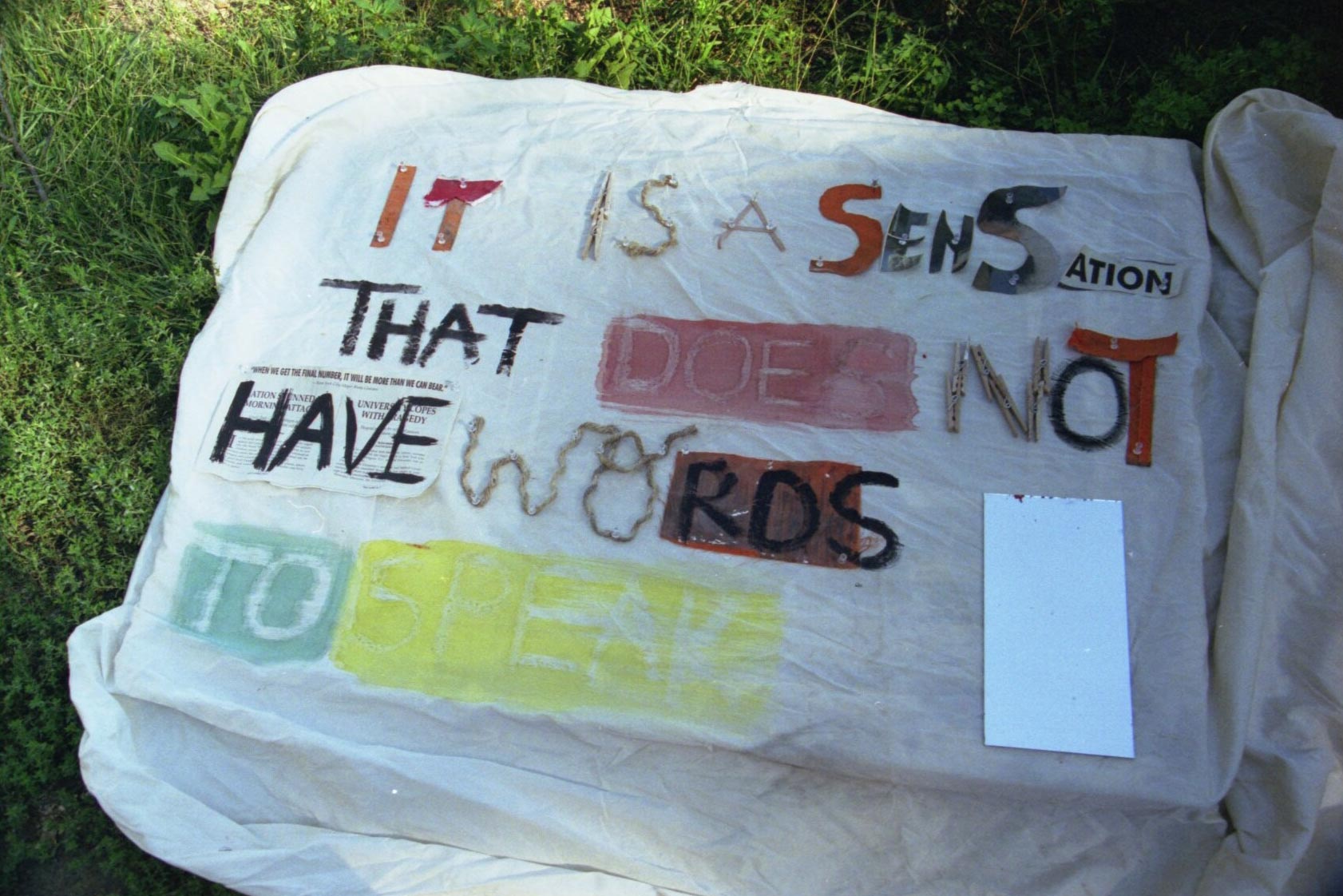 Students on Grounds were feeling very emotional in the aftermath of the attacks. One designed this makeshift memorial. (Photo by Matt Kelly, University Communications)
"Post-9/11, it was like every conversation was about that and Afghanistan," Wills said during a call from England, where he is the founder and CEO of Wagestream, a financial services firm. "It was just a heavy, heavy fall."
Wills said many students went home right after the attacks to be with family, meaning that the regularly scheduled September meeting of the Class of 2002 Trustees was delayed until later in the month. "I remember this vividly," he said. At the rescheduled meeting "everybody is super shell-shocked. Like, 'WTH just happened? Is life ever going to return to normal?'"
"It was such a dark time," Luzar said.
"So, we were talking about what sorts of things we could do; what sort of programs and events we could run that tried to lift people's spirits," he said. At first, talk turned to trying to pull something together for Halloween, but there was not enough time for planning an event on top of UVA's already-popular Trick or Treating on the Lawn. But Wills said their thought to do something "centered around the Lawn" came back up during their October brainstorming meeting in the board room of Alumni Hall.
"Matt, by [my] memory, came in pretty charged up saying, 'Hey, remember a month ago we were talking about doing something on the Lawn?'" Wills said.