Whether it's helping coworkers and the community or revamping the financial system, University of Virginia employees put in myriad efforts over the year that contribute to the University's aims to be "great and good."
The award's namesake, Leonard W. Sandridge, and current UVA leaders, President Jim Ryan among them, recognized 11 employees Monday with the Leonard W. Sandridge Outstanding Contributor Awards, the highest honor bestowed upon staff for their dedication and service.
In 2010, the Outstanding Contributor Awards were named for Sandridge, the former UVA executive vice president and chief operating officer who gave more than four decades of service to the University.
The outstanding employees work in the Academic Division, at the University of Virginia's College at Wise and at UVA Health, including the Medical Center and School of Medicine. Here are the honorees, who received $1,000 and an engraved gift, presented in alphabetical order.
• Steven "Beau" Boggs, interim chief of police, UVA's College at Wise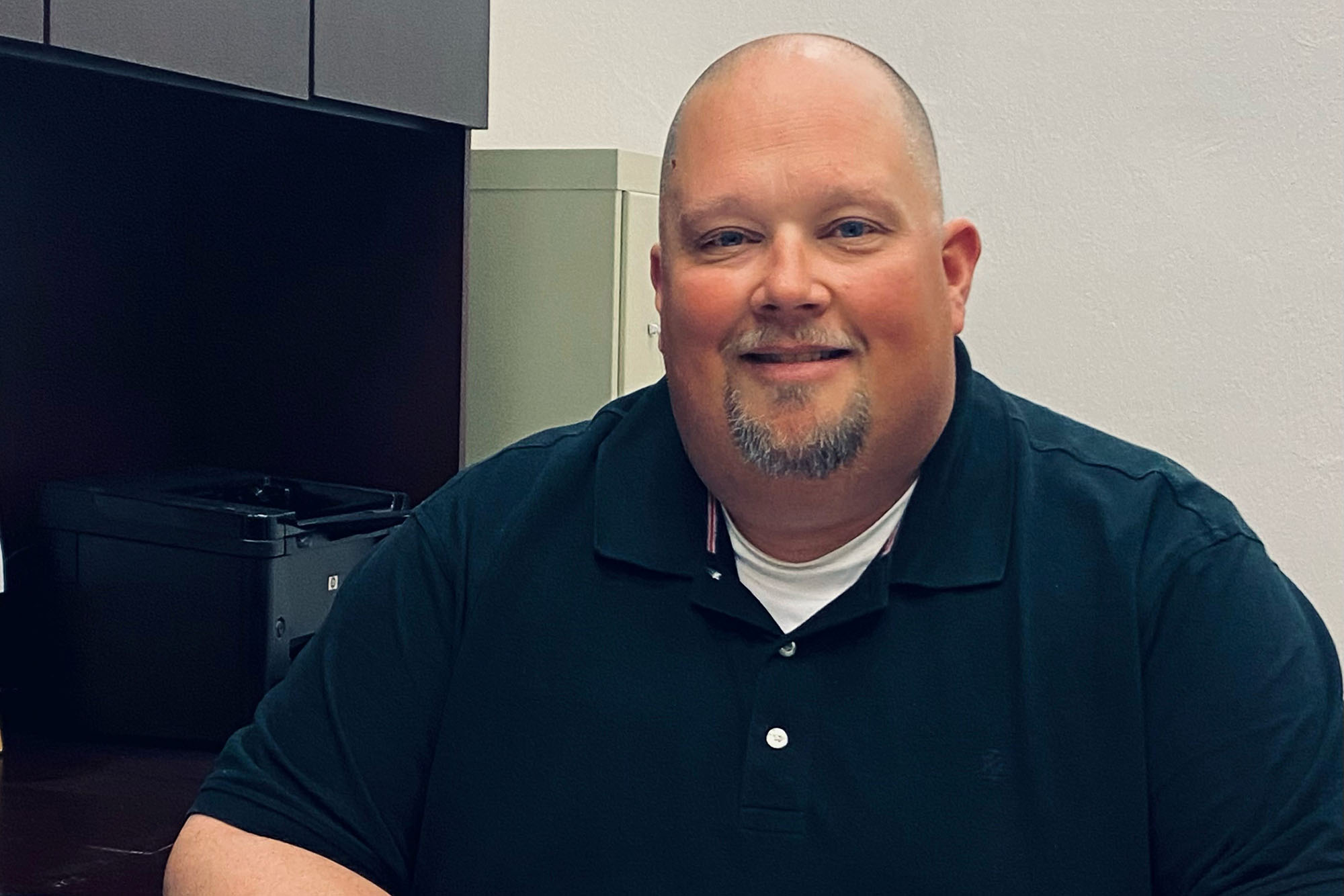 On the college's police force since 2008, Boggs took on the top job in April, overseeing the day-to-day operations of the police department and the safety of employees and students.
In addition, Boggs teaches new officers in the Criminal Justice Academy. He also serves on the Title IX committee and the "Care Team," as well as the team for threat assessment at UVA Wise.
"He has encouraged his staff to do more community policing and participate in more campus events to develop relationships with students, employees and guests," Joe Kiser, vice chancellor for finance and operations for UVA Wise, wrote in supporting the nomination.
Local law enforcement agencies in Big Stone Gap, Norton and Wise experienced an unusual year of violence and loss, his nominators said, but time and again, Boggs rose to the occasion, providing assistance with emotional and physical support far beyond the line of duty to family members and to his crew.
One of Boggs' fellow officers eloquently wrote, "I believe that because of Beau's efforts, citizens of Southwest Virginia look at the UVA Wise Police Department as a beacon of light."
• Roland "Ricky" Buchanan Jr., engineering technician, Department of Chemical Engineering, School of Engineering and Applied Science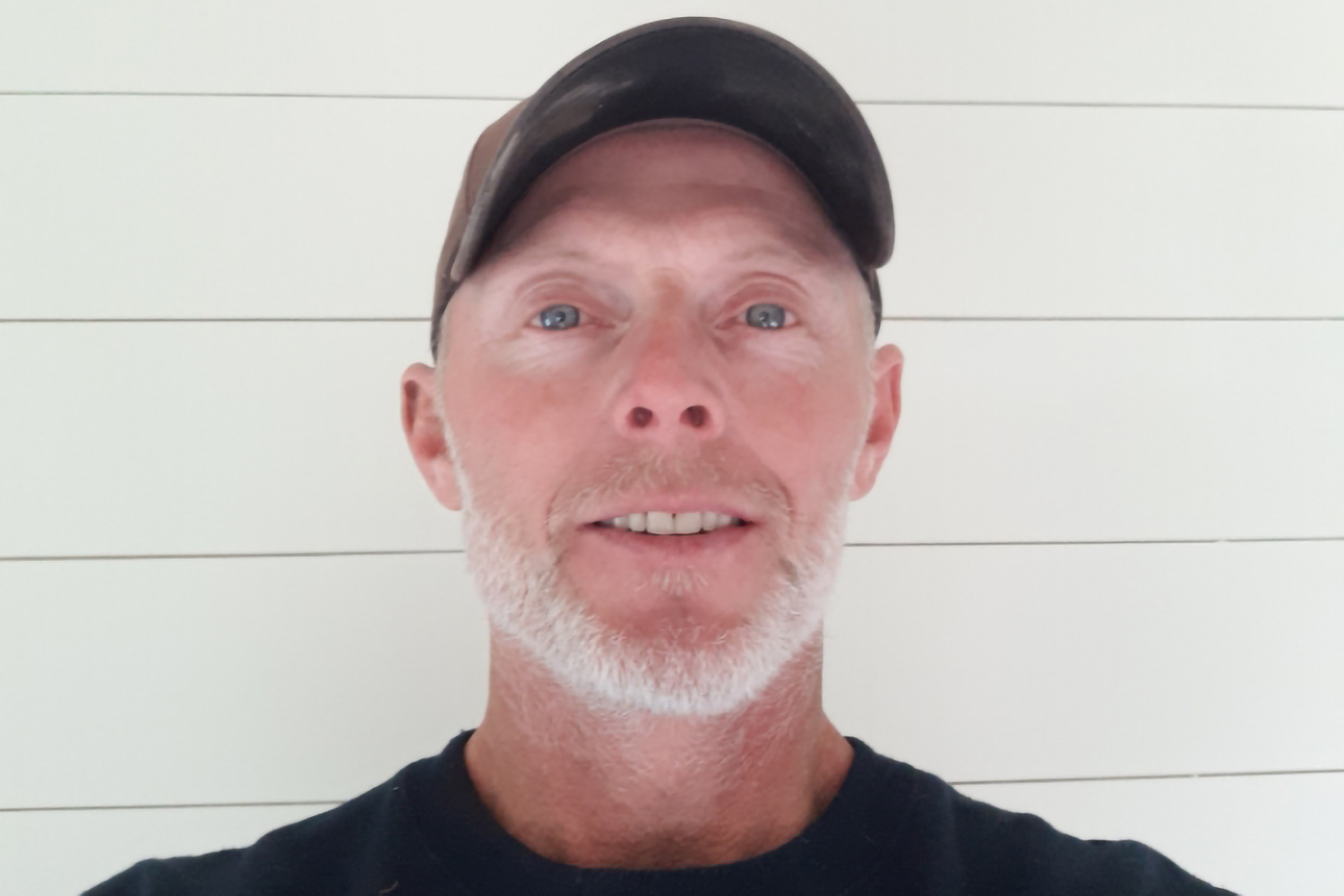 Buchanan's nominators pointed out that "he can do just about anything he puts his mind to do," as one wrote, describing him as "a very good machinist, mechanic, welder, plumber, electrician and just a very beneficial asset to the school," and not just one department.
His primary responsibility is designing and building physical structures that support the technical equipment used for research in experimental labs. He lends his expertise, however, whenever and wherever it's needed, with a positive attitude and modeling teamwork to all with whom he interacts, wrote his nominator and supervisor, William S. Epling.
Coming in before sunrise (4:30 a.m., one coworker said), and showing up after hours or at graduation, Buchanan never hesitates to lend a hand, his nominators wrote. They mean that literally, as Buchanan is extremely strong – helpful when it comes to moving equipment, wrote Barry Baber, lab manager for the Innovations in Fabrication cleanroom in electrical engineering.
"I can highlight Ricky in one word: selfless," Epling wrote. "You need help? Ricky is there. You want help? Ricky is there. Something needs to get done? Ricky is there."
• Patricia Jenkins, administrative and office specialist, UVA Department of Anesthesiology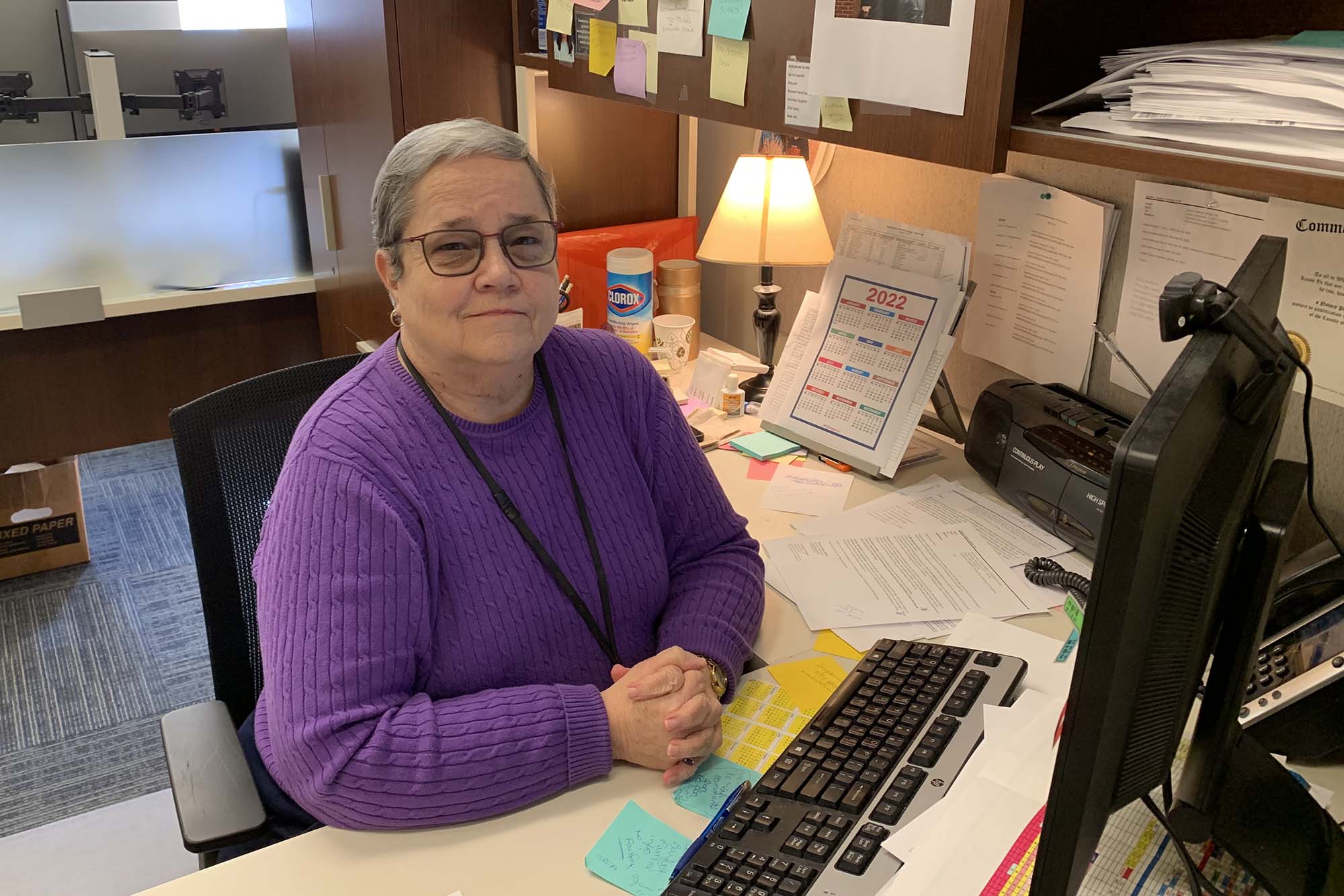 Jenkins has worked in the same office for more than 43 years, and she "contributes something every day to our education office and the department mission," wrote her nominator Callie Keller, clinical department assistant administrator. "She sets the standards that the rest of us try to live up to and surpass in our collaborative efforts.
"As a team we focus on serving our residents and faculty in any way possible so they can focus on providing the best possible patient care."
Jenkins coordinates teaching curricula, Grand Rounds and other educational offerings for department faculty, trainees and students, plus about 95% of all the training verifications that come into the department from all over the country.
"This is an enormous job that goes completely unrecognized," Keller said. 
Jenkins' years of service reflect the loyalty and dedication she has devoted over her entire career to serving faculty, residents, fellows and medical students at the University, Keller added.
• Eugene "Gene" Lawson, building manager, McIntire School of Commerce, UVA Foundation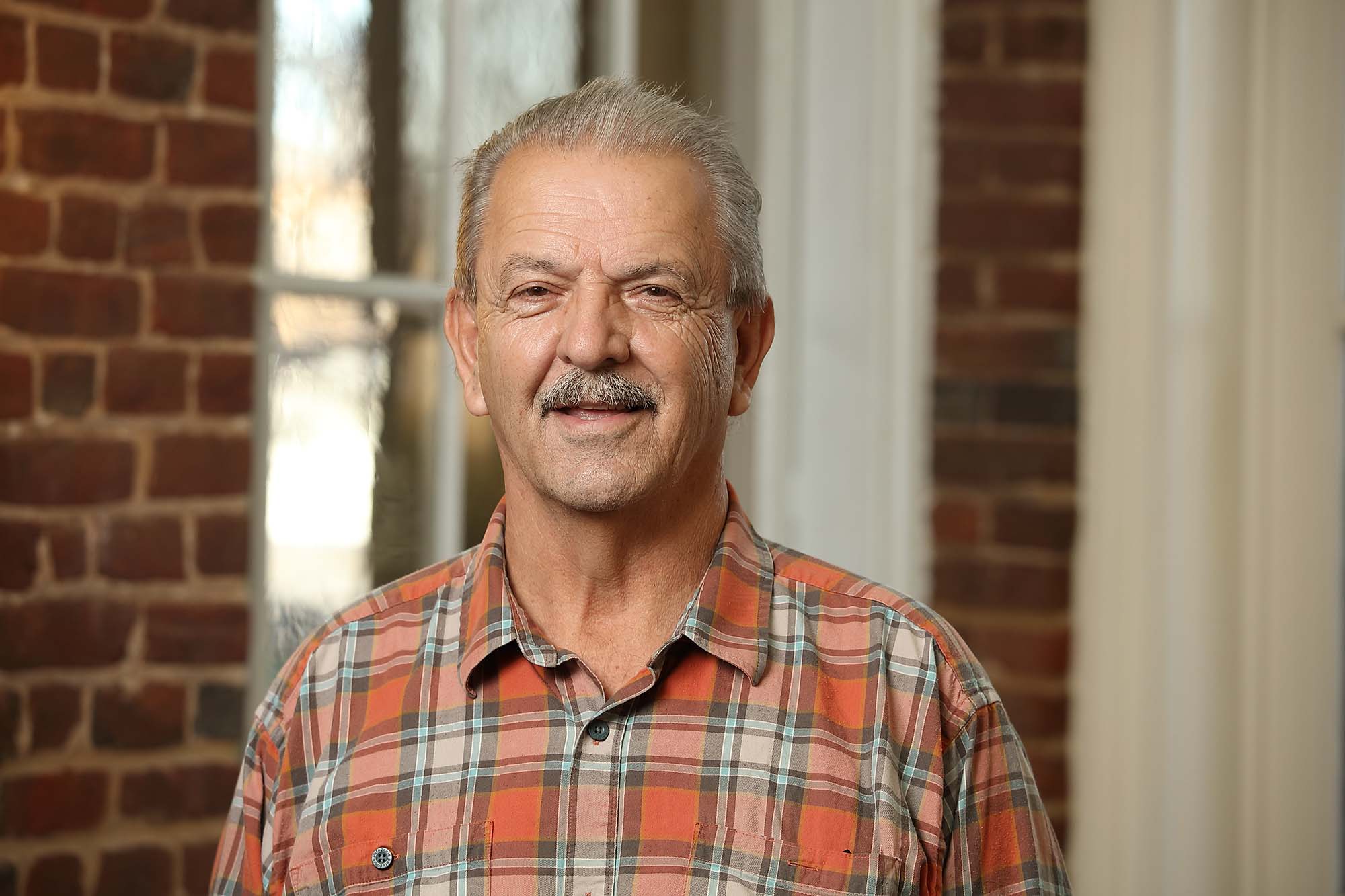 "The heartbeat of the Comm School" – that's the way Christina Maria Mattaliano, associate director of graduate recruitment, described Lawson.
In nominating him, Christopher L.W. Elliott, assistant dean of academic and faculty affairs, wrote, "There is simply no other human who impacts the daily routine at the McIntire School of Commerce as much as Gene Lawson, though the majority of students who pass through the building never have a chance to meet this incredibly kind, humble and committed man."
Lawson, who gets to work around 4 a.m., makes sure that classrooms or public spaces are reconfigured for the work of that day, but it's the care he puts into his work that makes the difference. Supporters noted he does everything with kindness and dedication.
For example, when Sonia Jimenez, assistant director of undergraduate admission, broke her leg at the beginning of the fall semester, Lawson regularly walked with her to her office and helped her in any way she needed. "Gene's actions have kept my spirits up during this difficult time," she wrote.
• Jacob Mair, financial accounting and reporting analyst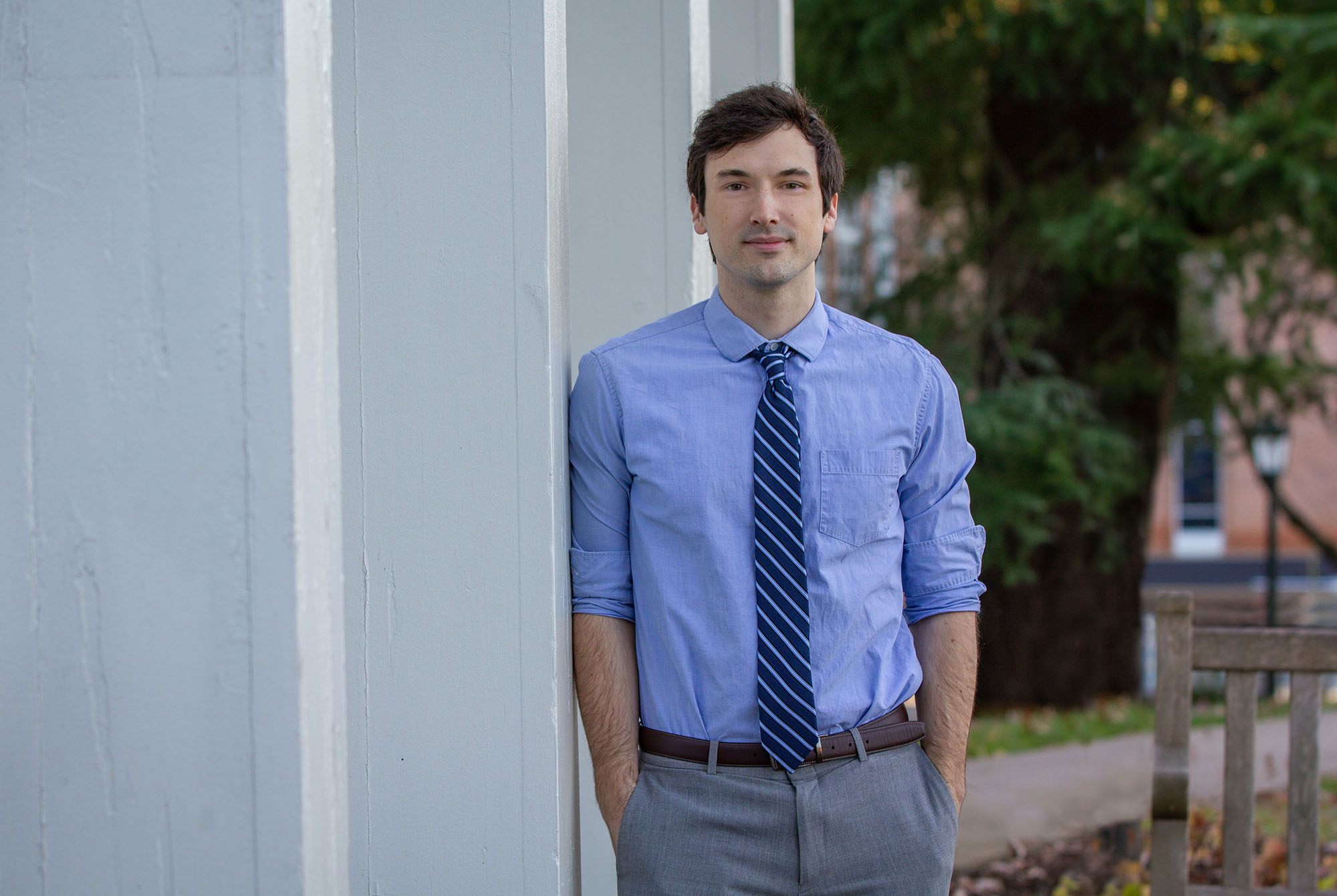 Since he came to UVA Finance in 2018 as a financial reporting analyst, "Jacob has established himself as the key and critical team member for analyzing, [problem-solving] and spearheading UVA's Financial Strategic Transformation," wrote Associate Vice President for Finance Augie Maurelli in nominating Mair.
His functional duties include preparing the audited financial statements, overseeing year-end close procedures, ensuring adoption on all new accounting rules and coordinating with both the Auditor of Public Accounts and the Commonwealth Department of Accounts and its sub-systems.
He assumed a large role in working on the recent Financial Strategic Transformation project, his nominators wrote, with one saying, "We would be lost without him."
According to Nicole Ferretti, the project's financial lead, "Whether it is leading an effort that involves cross-functional collaboration, drilling into complex financial principles, or sitting with our stakeholders over countless Zooms and in-person sessions, Jacob is always willing to go the extra mile to get everyone across Grounds comfortable with how our financials will look in future state. He never backs down from a challenge and, as you can imagine, there are always a few to go around when it comes to [Financial Strategic Transformation]."
• Patty Marbury, finance director of training and development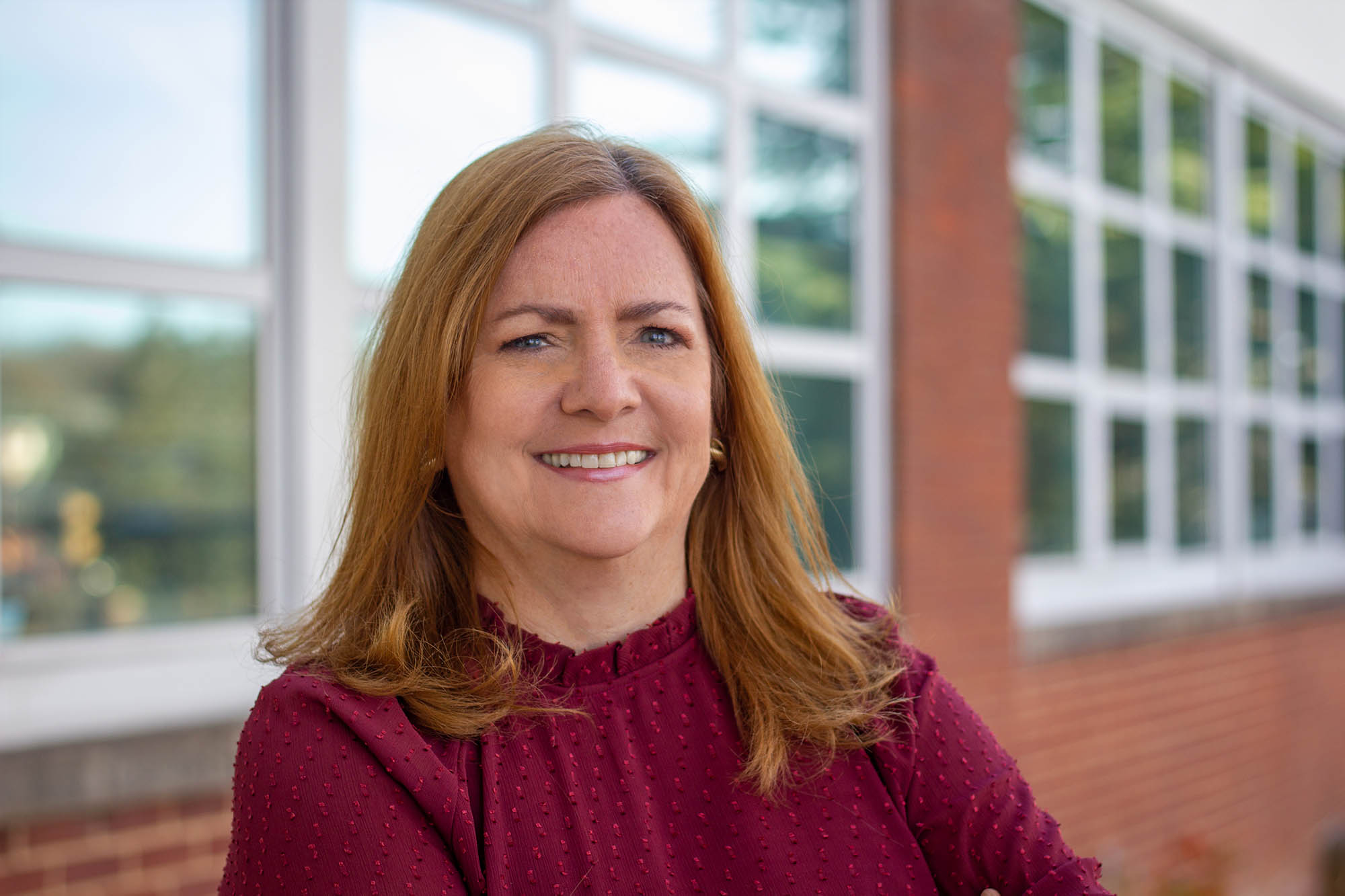 "Over the past 20 years, Patty Marbury has made many meaningful contributions, but her performance across multiple dimensions in 2021 has truly distinguished her," wrote nominator William L. Ashby, associate vice president for financial strategy. 
Marbury oversees programs to enable the University community to understand and navigate the complex financial environment. She serves as the training and development expert on the Finance Strategic Transformation project's Change Management workstream.
She also accepted becoming chair of the finance area's Inclusive Excellence Committee, leading three tracks she identified in diversity, equity and inclusion education; inclusive human resources practices; and mentoring. She brought in training for recruitment and organized discussions and a book group.
Along with such programs, Marbury, with a "comforting and reassuring" presence, created a safe space for her colleagues to consult her with thoughts and questions.
"The fact that she has engaged so broadly has made her impact exponential and worthy of this honor," Ashby said.
• Evelyn "Evie" Nicholson, registered nurse and performance improvement coach, UVA Health
Nicholson began working at UVA Hospital in 1984 as a registered nurse in the Newborn Intensive Care Unit.
"As a clinical leader, she mentored and coached hundreds of nurses to learn the profession and art of nursing," wrote her nominators. "Evie's nursing saved lives, improved lives, and helped hundreds of newborns and their parents through the often-traumatic experience of requiring NICU care."
After 17 years serving the NICU and UVA Children's, Nicholson made a professional career change, joining the Quality & Performance Improvement department.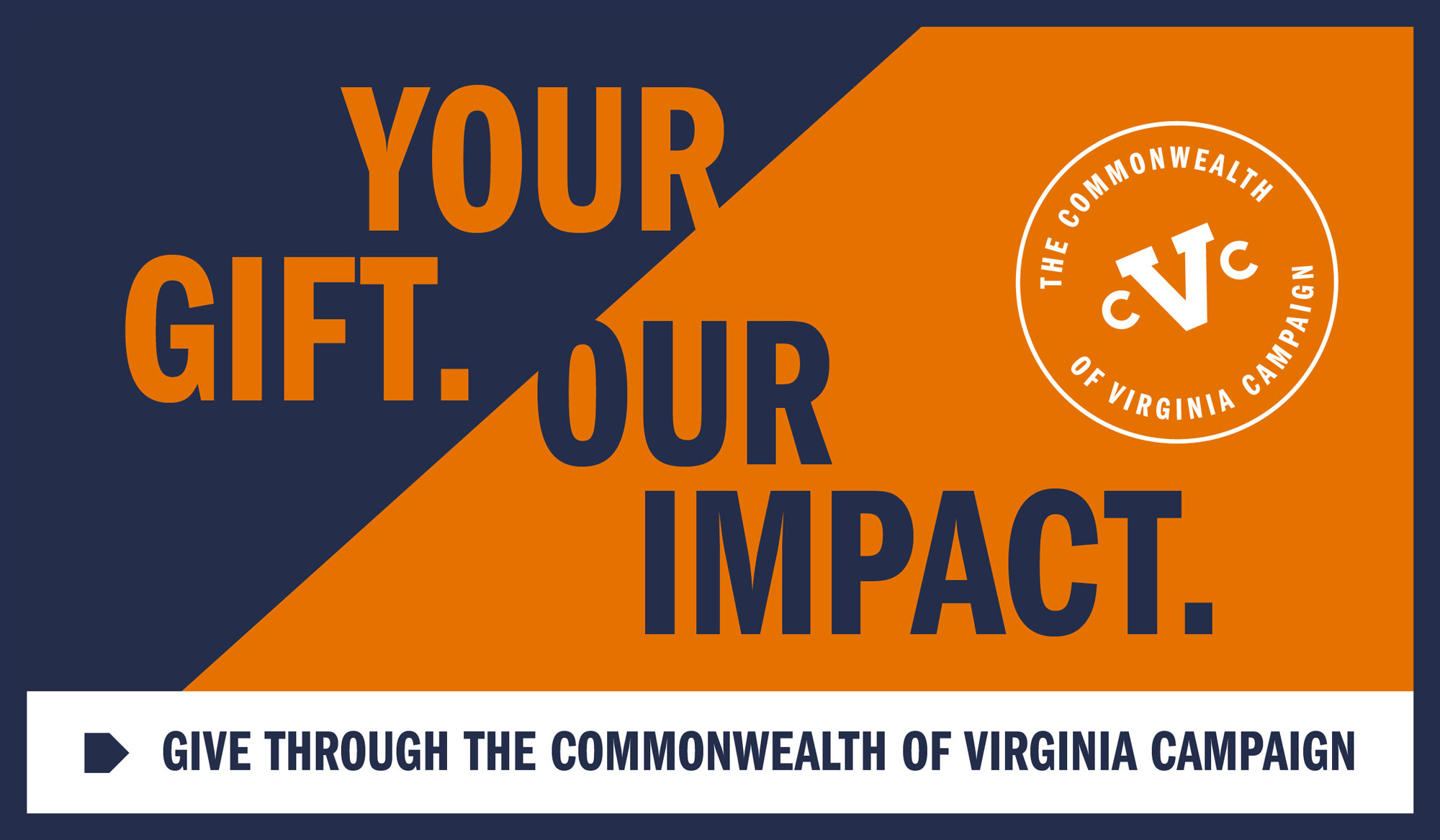 Then, when the coronavirus pandemic challenged hospitals everywhere, including UVA Health, she applied her coaching and project management talents to help the medical team identify care protocols, find resources like supplies and equipment, and design guidelines to assure team member safety when providing care to COVID-positive patients.
Nicholson assumed a key leadership role in setting up the hospital's N-95 mask recycling system, helping find a high-powered, UV-disinfecting robot that could do the job safely.
"The recycling program not only helped ensure adequate inventory available to protect staff, but also saved UVA Health between $459,000 and $1.3M in supply costs," according to her nominators.
• Leigh Ann Nordt, director of nursing business operations and staffing, UVA Health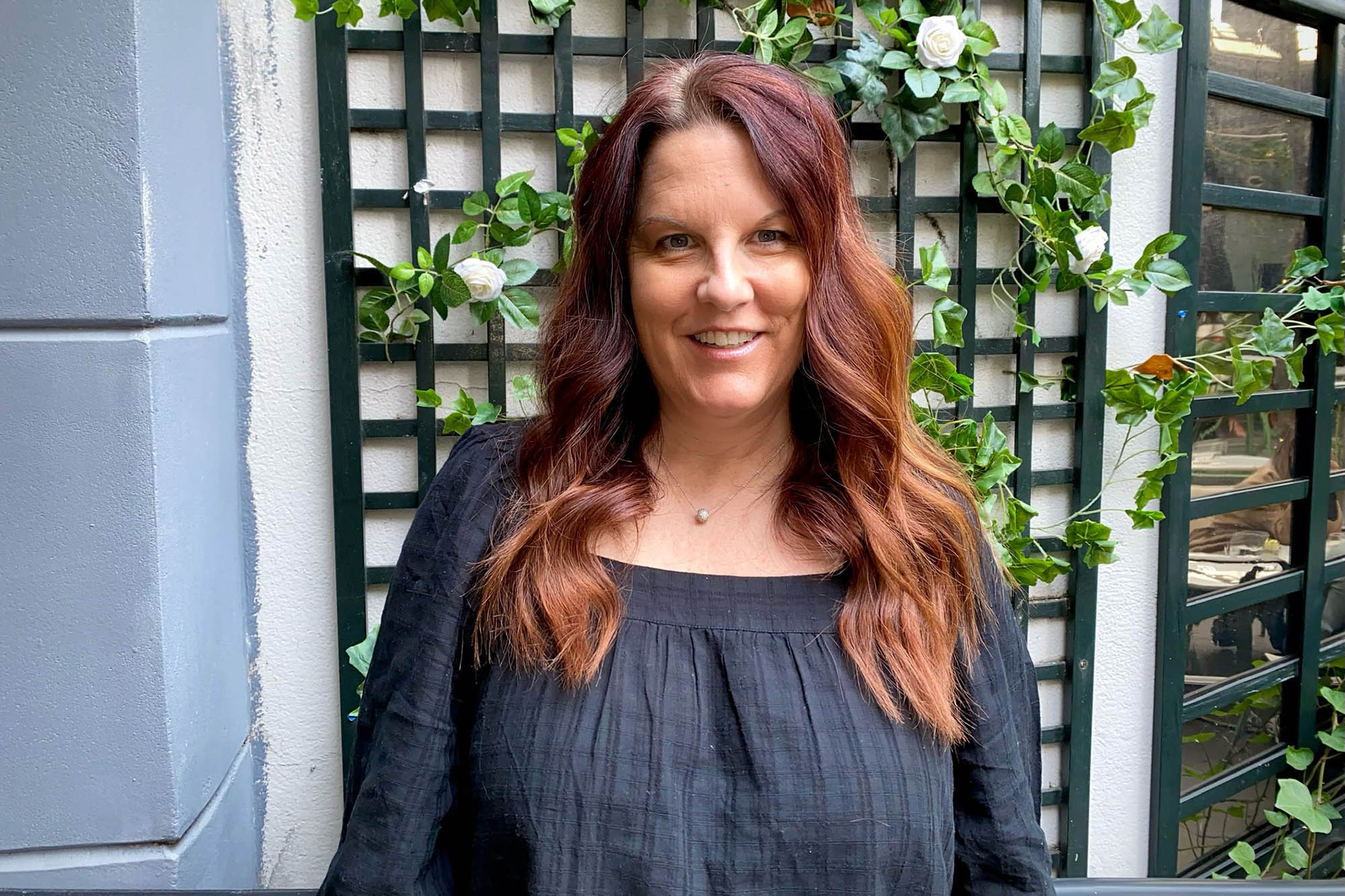 Nordt is responsible for the Nursing Supervisors and the Staffing Resource Office, "a significant layer of oversight and responsibility that covers staffing support for all inpatient units and the Emergency Department," wrote one nominator.
"During the pandemic, Leigh Ann has been an anchor during the stormiest moments and a light of creativity and innovation," wrote nominator Veronica Brill, UVA Health's associate chief nurse.
In addition to her expertise in the mechanics of staffing, she is also a vocal advocate for safe staffing practices in support of patient care and team member workloads. Working with UVA Health's COVID Staffing Center, she helped figure out strategies and solve problems.
"Recognizing the value of strong relationships, she fosters strong partnerships and collaborations with the [different] teams, Human Resources, and others," nominator Ashley Ragland wrote. "Leigh Ann's commitment to her clinical director peers is evident in her work to build cohesive and effective relationships to promote a sense of team and collegiality.
"In addition to all of these wonderful qualities, Leigh Ann has heart and true compassion for our patients," Ragland wrote.
• Debra "Deb" Owens, director of inpatient women's and children's services, UVA Health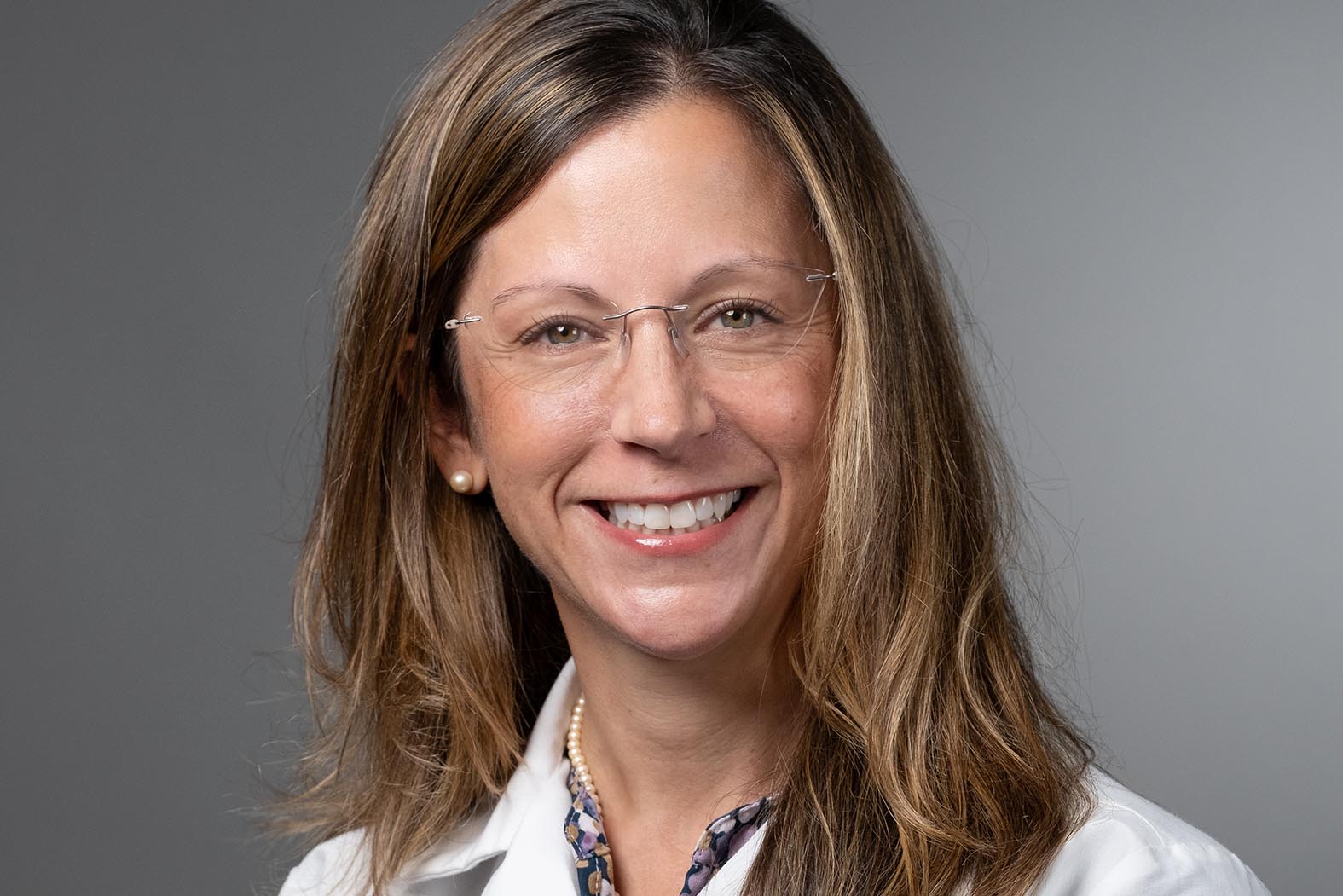 Owens, a nurse practitioner, was working as manager of the Neonatal Intensive Care Unit at UVA Children's when she suffered a life-threatening ischemic stroke in the spring of 2015.
"In the face of almost losing her life, her career, and her joie de vivre ... Deb ran full force into leadership as the director of women's services and the children's hospital," wrote her nominator, Dr. Leigh Cantrell, who works in the Division of Gynecologic Oncology.
In addition, Owens has provided guidance to other units experiencing problems due to the coronavirus and staffing issues.
In one case, she extended beds in pediatrics to adult kidney donors when there was a shortage of space. Owens ensured the needed safety measures were in place and the medical team and patients had what they needed.
"Three lives were saved, and each living donor seamlessly recovered from their altruistic gift," Cantrell wrote. "During this time, there were only 12 living donor cases performed in the entire country, with UVA performing three of them. This was possible because of people like Deb – a person who was willing to think creatively and come to the table with a 'how can I help?' spirit."
• Charles Rush Jr., director of finance and budget, Frank Batten School of Leadership and Public Policy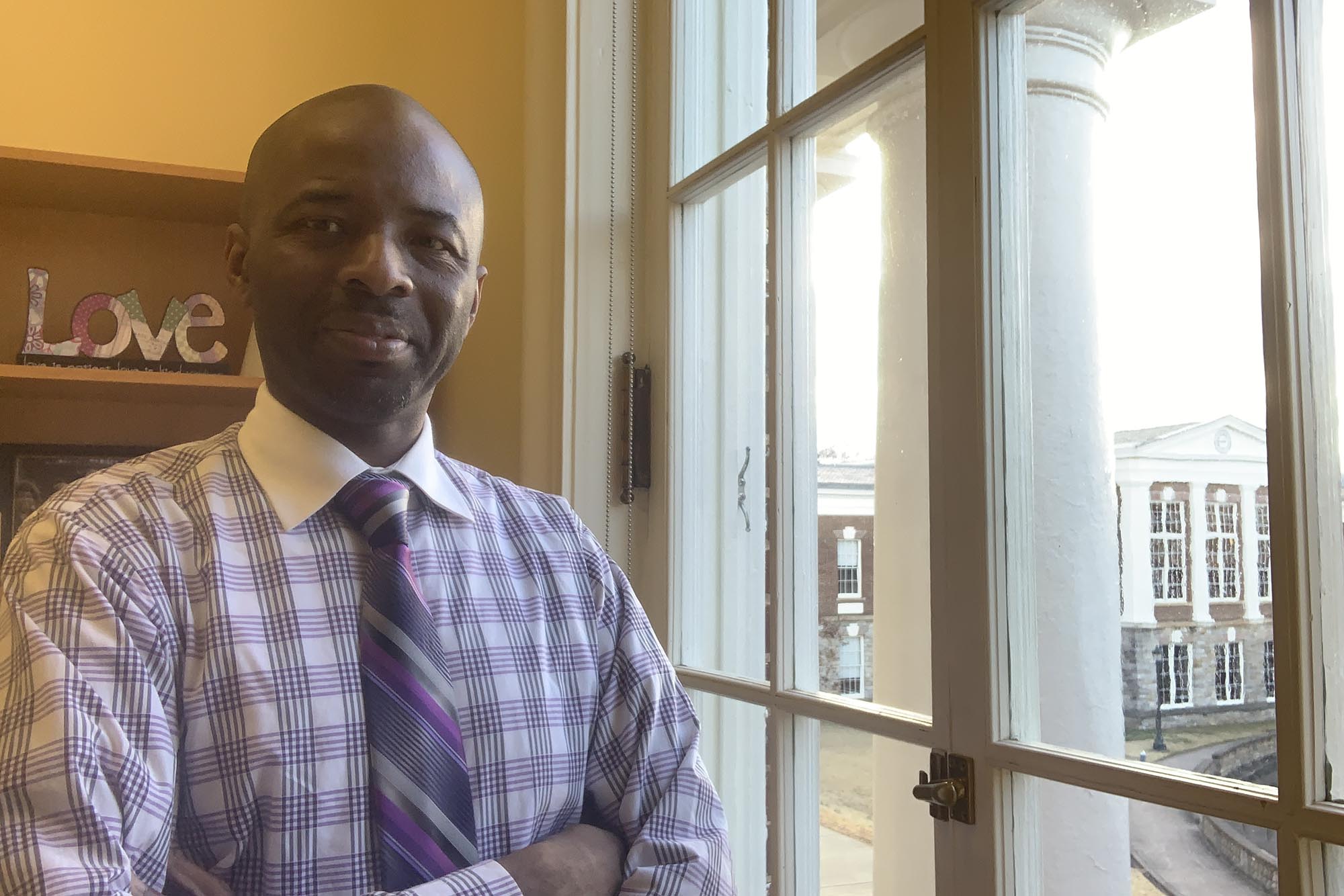 "I genuinely aspire to be more like Charles Rush, personally and professionally, pretty much every day," wrote Jay P. Shimshack, the Batten School's associate dean of academic affairs, in supporting Rush.
Approaching financial problems with a creative and critical approach, Rush acts as "a consummate professional with the utmost integrity, always calm, always even-tempered," his nominators wrote. They said people from all walks of life, both at work and outside of work, seek his wise counsel.
Rush has worked at UVA since 2001, in roles with the Procurement Office and Student Affairs before becoming Batten's second director of finance and budget in 2015.
During this time, the school has undergone a period of explosive growth, according to assistant director James Cathro, with nearly everything doubling in size.
"His leadership was especially evident over the last 18 months, as Batten had to fill three key leadership roles, including the dean of the school, the associate dean for administration and the associate dean of academic affairs," Cathro wrote.
"He is a model citizen at Batten, at UVA, in the community and beyond, setting the bar high for those around him," his nominators wrote.
• Taralyn Wear, nurse manager, 4 Central Transplant, UVA Health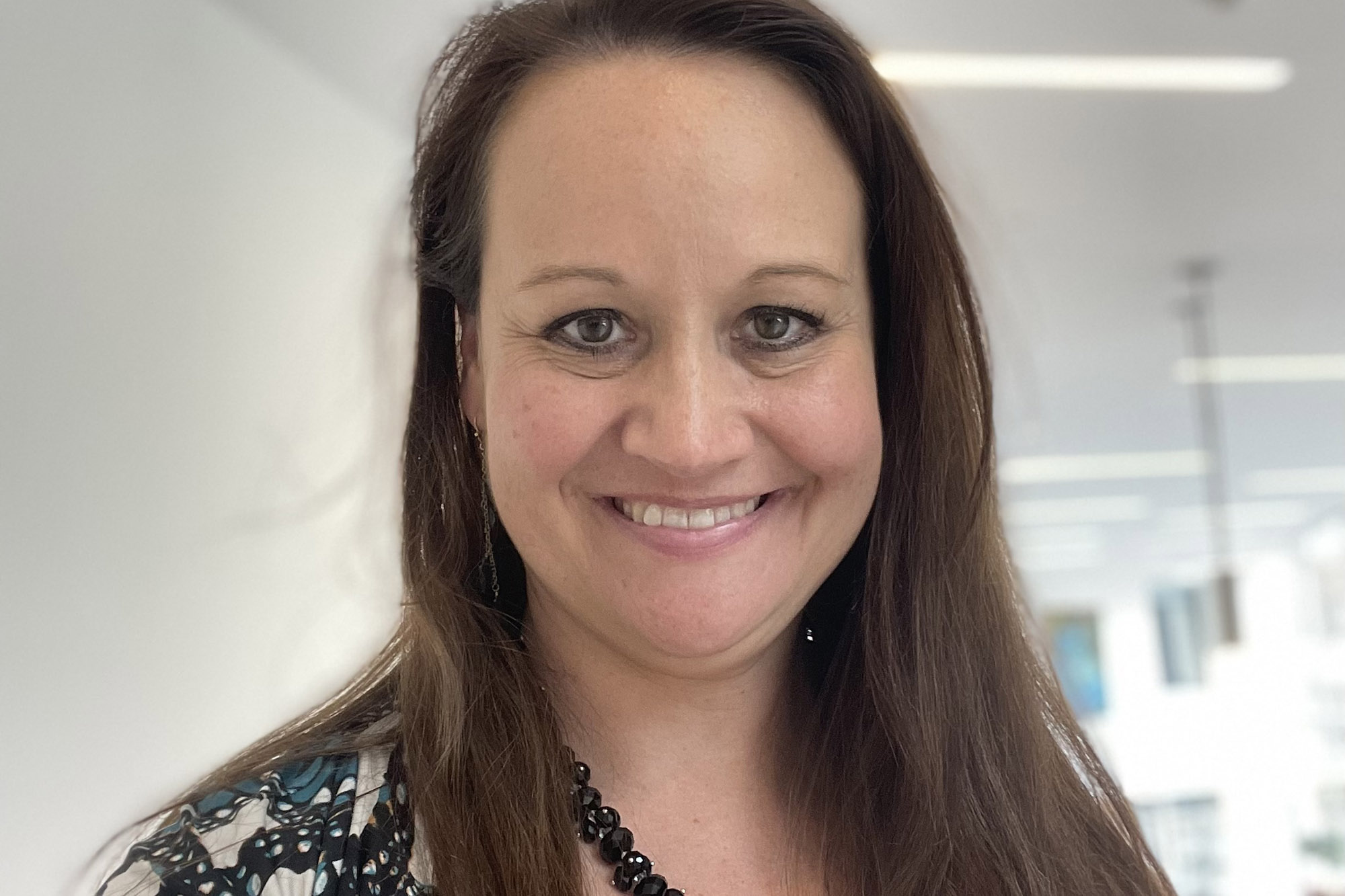 Wear came to UVA Health three years ago to lead the opening of a new transplant unit offering specialized acute and intermediate care. She opened the unit with half of the team being travel nurses and half permanent employees. Wear partnered with leaders, colleagues and Human Resources to recruit and retain permanent staff and replaced all of the travelers.
She brings an exceptional level of commitment to work every single day, her nominators wrote.
Wear volunteered to co-lead a task force of nurse managers and clinical nurses planning the transition to an alternate model of "Inpatient Charge Nurse Education." After revising the curriculum, they sought feedback from transplant team members through an online question box, and Wear delivered each response.
"Taralyn answered a multitude of questions," wrote nominator Jennifer Hall, director of nursing professional practice, "always responding with transparency, respect, accurate information and an invitation for personal outreach if desired."
Nominator Karin Skeen, who also worked with her on the new charge nurse education model, wrote: "She truly emerged as a leader of leaders. Taralyn is a powerful influencer, excellent listener and a positive role model."
Article Information
December 20, 2021
/content/beacons-light-outstanding-employees-show-selfless-dedication-and-integrity