UVA alumni can be found everywhere. Even, it seems, in a galaxy far, far away.
Emily Swallow, a 2001 alumna of the College of Arts & Sciences, has made quite a name for herself in the world of television. Previously known for her roles on "Supernatural," "The Mentalist" and "How to Get Away With Murder," she was most recently seen as the Armorer in the highly anticipated Disney-Plus series "The Mandalorian."
Swallow, although deeply involved in the Department of Drama while at UVA, was actually a Middle Eastern studies major, something to which she attributes much of her success as an actor. After graduating from UVA, she went on to receive her M.F.A. in acting from New York University and leapt head-first a diverse career as an actor, both on stage and screen.
We recently sat down with Swallow to talk "Star Wars," Shakespeare and interdisciplinary studies. Here's our conversation.
Q. What was your experience acting at UVA?
A. Even though I wasn't a drama major, I started out doing First Year Players my first semester and then a musical in the drama department my second semester. I got in there pretty quickly, and then got hooked.
I pretty much did a show with the drama department every semester, and I took acting and directing classes. I was really connected with the drama department, but I also didn't know that acting was something I wanted to do for a living.
I was a Middle Eastern studies major. I wanted to graduate with distinction, so I wrote a thesis, and of course it was about the use of theater in Arab culture. Even in my thesis, I couldn't get away from theater!
Q. How has having a UVA degree in Middle Eastern studies informed your work as an actor?
A. Just the fact that I wasn't focused solely on acting while I was at UVA was good for me.
My major really expanded my worldview, and the fact that it was an interdisciplinary major gave me the facility to look at any particular topic in multiple ways, which I think is incredibly helpful for actors.
There are parts of acting where you have to learn about the history of something, the culture you're in, and how people communicate. I think it has influenced how I approach my acting work.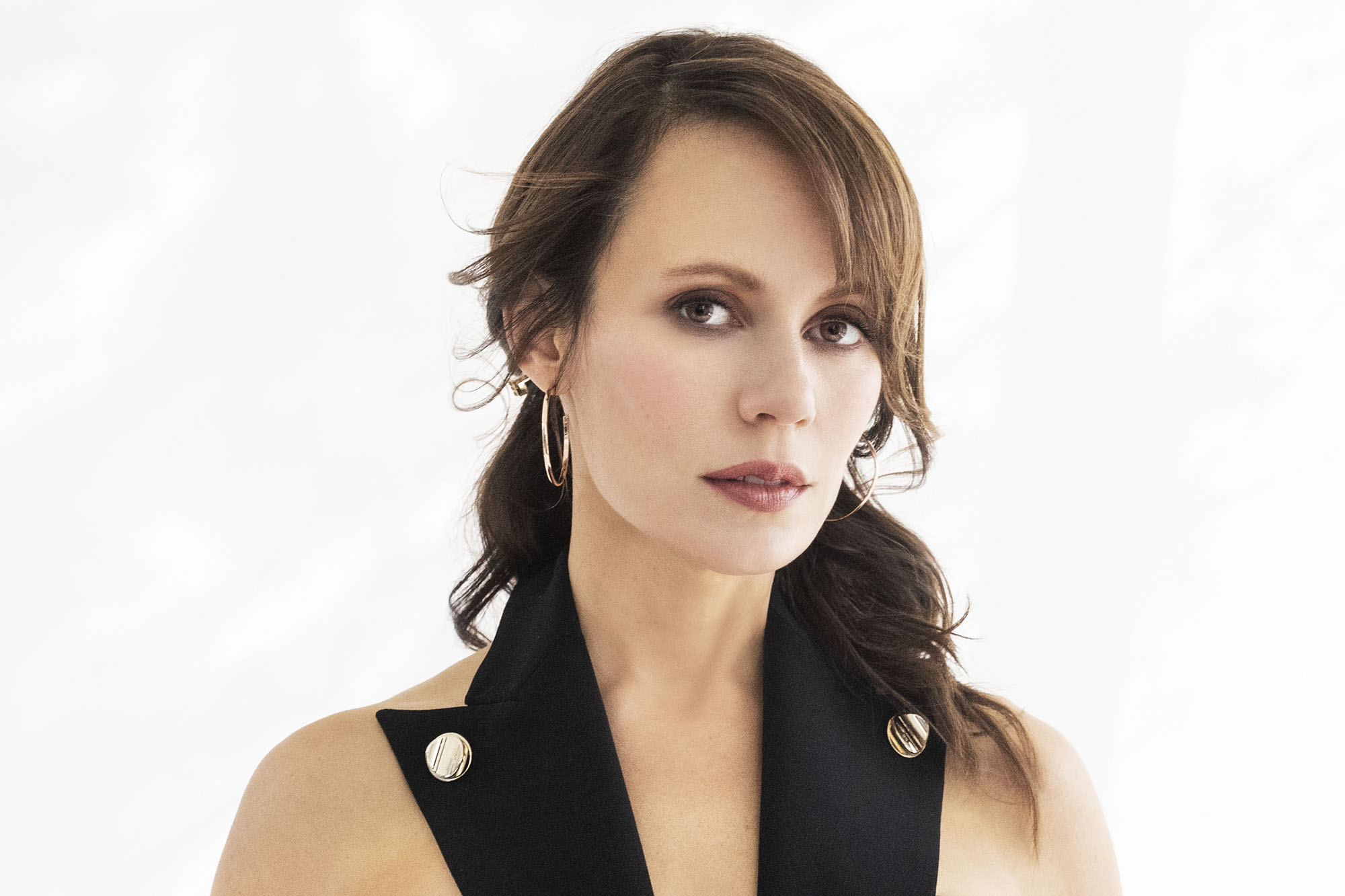 Swallow was a Middle Eastern studies major at UVA before pursuing a career as an actor.
Q. In addition to your work on television, you've done a lot of Shakespeare. How does that relate to your work onscreen?
A. Working on Shakespeare just makes you a better actor. There's so much there to mine.
Even when I'm analyzing text that is not as complex, I do my work. I know you can't get away with Shakespeare without pretty thoroughly analyzing the text, and so I do that no matter what kind of script it is.
It also makes me a better actor because it expands my range and the types of characters I play.
Q. What draws you to a role?
A. So many things can. I've played so many interesting characters that are not part of particularly interesting stories, but the character drew me in. And then I've played some less showy characters that are part of a really interesting script.
There are so many things that attract me. Sometimes it's just people that I would like to work with; sometimes it's a particular character; and sometimes it's a particular challenge at a particular time.
Q. What's a favorite role that you've played recently?
A. I liked "The Mandalorian" because it was just so different from anything I'd ever gotten to do on TV. I shot that long before it aired. It was airing at around the same time I was doing a recurring arc on a show called "SEAL Team" on CBS.
On paper they were such different characters, but there were some ways that they were so similar: the way that they carried their confidence and the way that they commanded authority in the room.
Getting to do mask work on camera was such an interesting physical and vocal challenge in The Mandalorian, and my work on SEAL Team was much more naturalistic, but emotionally complex and crucial to the story arc for the main character on that show.
Seeing them air at the same time made me appreciate the range of work I've gotten to do; they stretched me in such different ways.
Q. Do you have any advice for young artists at UVA?
A. Be curious. In undergrad, there's no one path to equipping yourself to be a phenomenal actor. For most of us, going to undergrad is our first time away from home, and it's our first time studying that intensively.
Follow your curiosity and let yourself do a variety of things and learn about a variety of different people. Some of the clubs and organizations I was involved with at UVA had nothing to do with acting. Just getting to be around different people who are passionate about a wide range of things makes you a better student of the human condition, and that's always helpful as an actor.
Media Contact
Article Information
June 8, 2020
/content/behind-mandalorian-mask-meet-uva-grad-emily-swallow