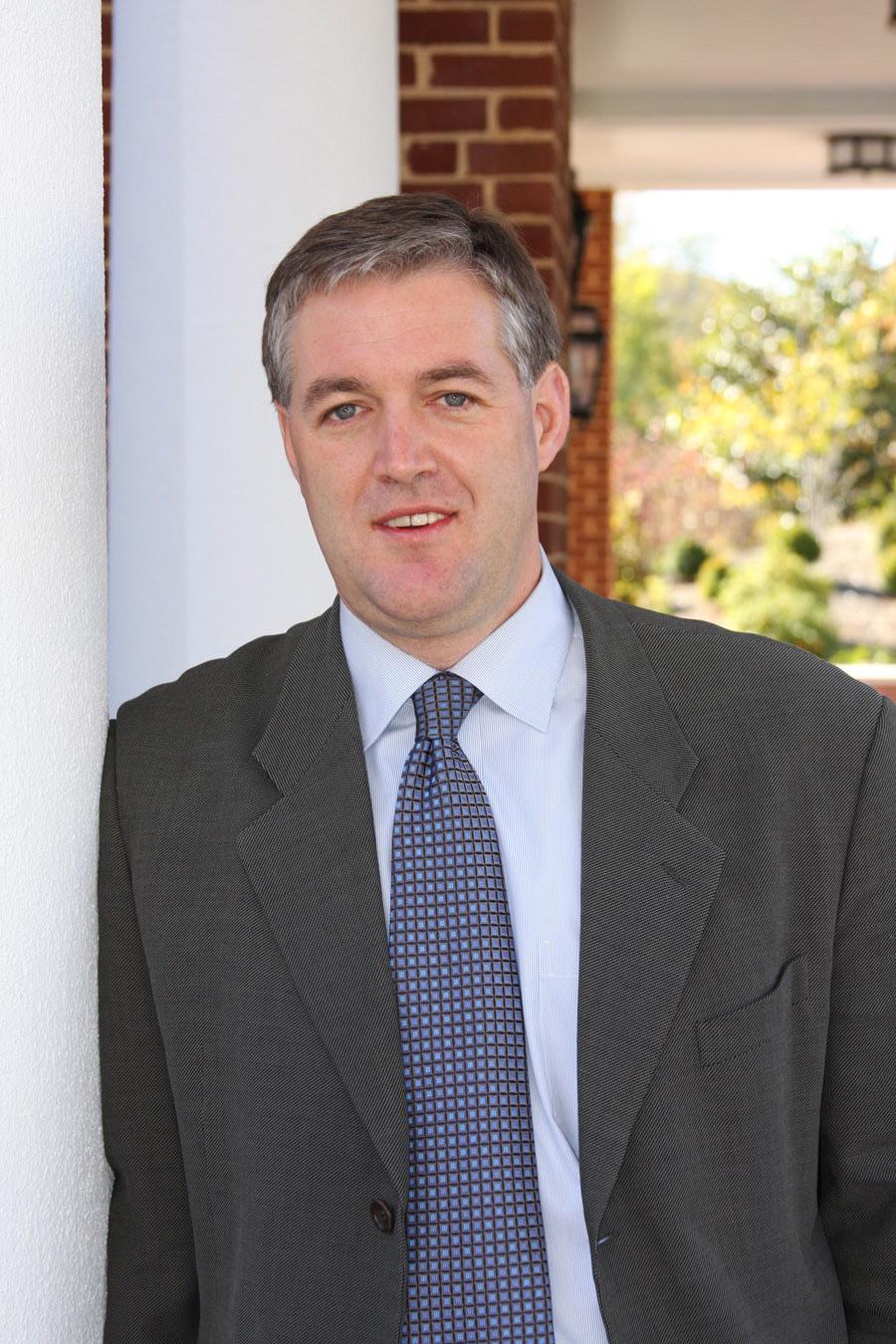 November 25, 2008 — When Ron Wilcox published his book extolling the virtues of thrift back in the spring, his was a voice crying in the wilderness.
Today, as the faltering economy meets the holiday spending season, he sounds more like the voice of reason.
"Unfortunately, in some ways the book was well-timed," said Wilcox, a professor of business administration at the University of Virginia's Darden School of Business. "I didn't know that we were going to have the financial meltdown."
Wilcox's book, "Whatever Happened to Thrift?: Why Americans Don't Save and What to Do About It," has drawn national attention in the wake of the economic downturn. Its pages outline a lesson that the economy is driving home in a manner unseen since perhaps the Great Depression.
In the book, Wilcox explains that Americans have been fundamentally optimistic in their financial affairs, seeing little reason to save money for a rainy day when the showers were almost always brief and passing.
In fact, rather than saving, many young Americans have taken on massive debt, beginning with college loans and building from there.
"There's a certain momentum to debt," Wilcox said. He gives a hypothetical example of two recent college graduates looking to finance a new car. A debt-free graduate may be wary of taking on a $15,000 obligation, but a graduate who already has $40,000 in outstanding college loans sees things differently.
"Then you think, 'Well, I'm just moving the needle from 40 to 55. I guess I can do that,'" Wilcox said. "We know people behave that way. Once the ball gets rolling on debt, it's easy to keep rolling."
In fact, it is this lack of savings that triggered the crisis, Wilcox said. The housing market started the downturn, fueled by people who took on all sorts of risky mortgages to compensate for not having saved enough for a traditional down payment. When resale values dipped, buyers walked away.
"If you have a 10 or 20 percent down payment, you're unlikely to walk away because you have too much skin in the game," he said. "A lot of people didn't have any skin in the game, and that really started the downward spiral."
With today's headlines blaring news of home foreclosures, rising unemployment and business bankruptcies and economists making scary references to the 1930s, Americans enter the holiday season feeling less financially secure than they have in a long, long time.
Wilcox predicts "a dark time for retailers."
"I would guess that the price-cutting that we already see in the marketplace, even among the very high-end, luxury retailers, is going to accelerate," Wilcox said. "We're going to see massive discounts at the retail level."
When people do open their wallets, he suspects they will be buying more practical gifts. Out will be things like personal entertainment devices; in will be coats, hats and socks.
"Everybody still wants a box under the tree," he said. "I think those boxes are going to have more necessities in them."
Economists have noted the phenomenon of "cocooning," in which people withdraw into more home-oriented activities during hard times. Instead of spending $100 on dinner and theater tickets, they may pick up a half-gallon of ice cream and rent a movie for less than $10. Perceived luxuries like restaurants and entertainment venues may suffer in a downturn, Wilcox said, while companies like Netflix and Häagen-Dazs may thrive.
Perhaps the best outcome of a major economic downturn will be selling a new generation on the virtues of saving, he said.
A marketing expert, Wilcox said that under normal conditions, thrift is a hard sell, particularly among twenty- and thirtysomethings.
"I try to do as much as I can with that, but you know, it's not as sexy as selling an iPod," he said. "There's nothing I can do to make it as interesting."
That's not for a lack of trying. Beside the book and numerous media appearances to support it, Wilcox also writes a blog at usthrift.wordpress.com.
He notes that brands come linked with all sorts of "perceptual associations." The thrift "brand," he said, is often linked to the word "retirement."
"'Retirement' is a terrible word," he said. "It has the word 'tired' embedded in it. People think about shuffleboard. The thoughts that come into your head are not attractive thoughts. They do not inspire action among younger people."
His best solution: talk not about "thrift" or "savings" or "retirement," but "financial independence."
"Independence is a value that is very salient to a twentysomething," he said. "They like that."
Wilcox acknowledges that many folks who have been saving all along are also suffering, having put their savings into the stock market.
"I feel like I've been punished for that at the moment," said Wilcox, a former economist with the U.S. Securities and Exchange Commission.
He suggests that risk-averse savers stash their money in insured savings accounts or credit unions. For those who feel a little bolder, there's the Warren Buffett theory, which Wilcox quotes as "When everybody is greedy, get scared, and when everybody's scared, get greedy."
In fact, Wilcox himself said he recently purchased some stocks that he figured were undervalued.
It appears that there may be some room for American optimism after all.
— By Dan Heuchert