Members of the University of Virginia Board of Visitors' Buildings and Grounds Committee on Thursday afternoon approved the site, concept and design guidelines for a hotel and conference center on the parcel of land referred to as the Ivy Corridor.
The site plan presented to the committee by Alice Raucher, architect for the University, calls for a hotel and conference center to be located to the immediate south and west of the Ivy-Emmet Parking Garage – centrally located on the 14.5-acre tract, which runs along Ivy Road from Emmet Street to Copeley Road.
The hotel and conference center, the subject of a recent report by a task force commissioned by President Jim Ryan, will be one of the anchors of the Emmet/Ivy parcel. The hotel would be open to the public, but it would also be available to all units of the University, providing a central and convenient welcome center for visiting scholars and lecturers, prospective faculty members and students, returning alumni and career recruiters.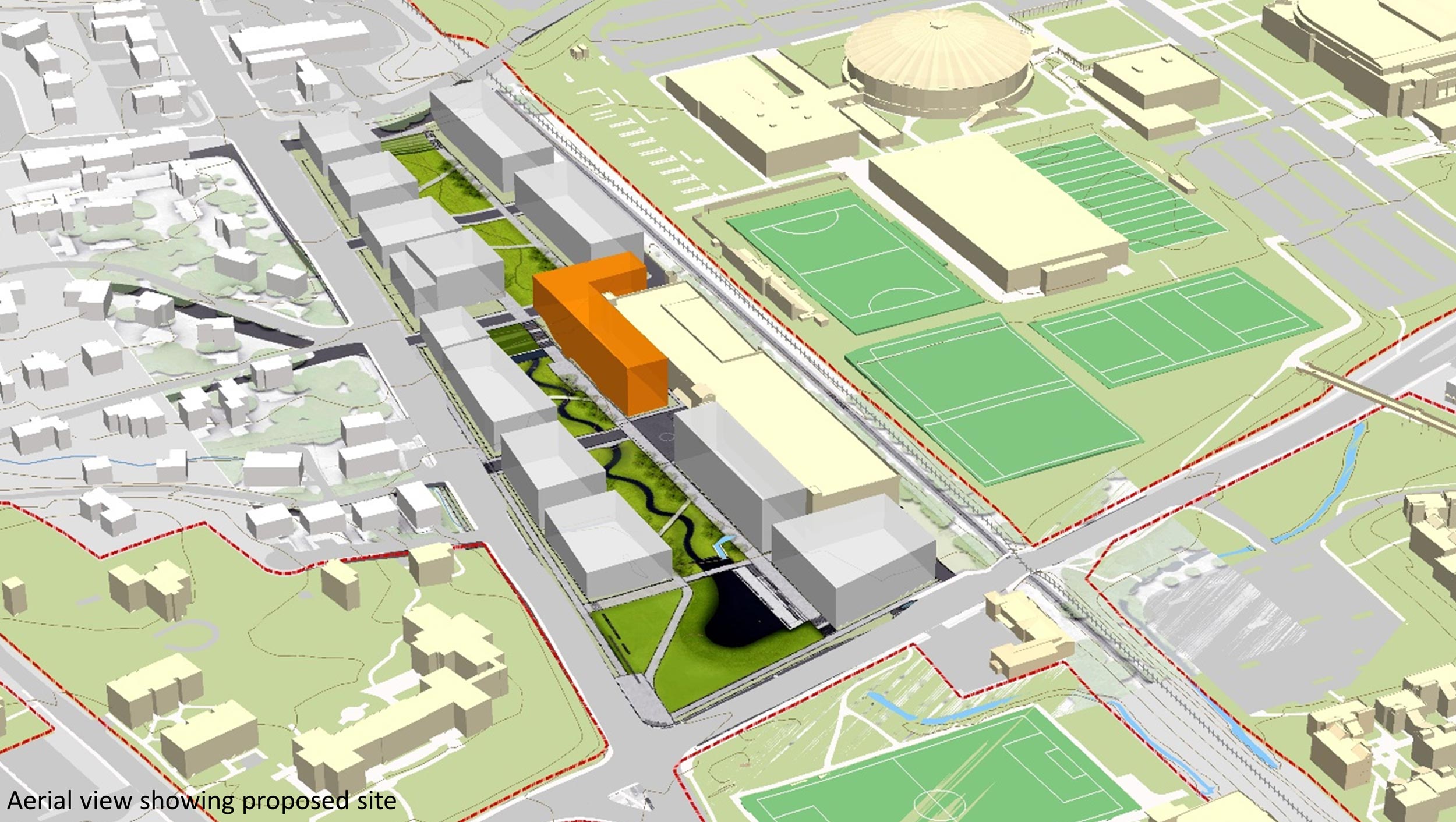 A preliminary site plan shows the hotel and conference centers proposed location in orange, wrapping around the west end of the Ivy-Emmet Parking Garage.
The University is working in coordination with the City of Charlottesville on the development of the "Emmet Streetscape" plan, which will provide improvements along Emmet Street from its intersection of Ivy Road north to Arlington Boulevard. The planned improvements along both Emmet Street and Ivy Road are designed to make the area more pedestrian- and bicycle-friendly, with green space for the benefit of the University and Charlottesville communities, and to improve the connections between Central and North Grounds.
Still in the design stage, the plans include widening sidewalks; planting "tree lawns," a width of grass with trees between the road and the sidewalk; installing street lamps; and providing stair access to the International Residence College from Ivy Road. The project also proposes bicycle lanes and a shared-use path through an existing railroad trestle and north along Emmet Street.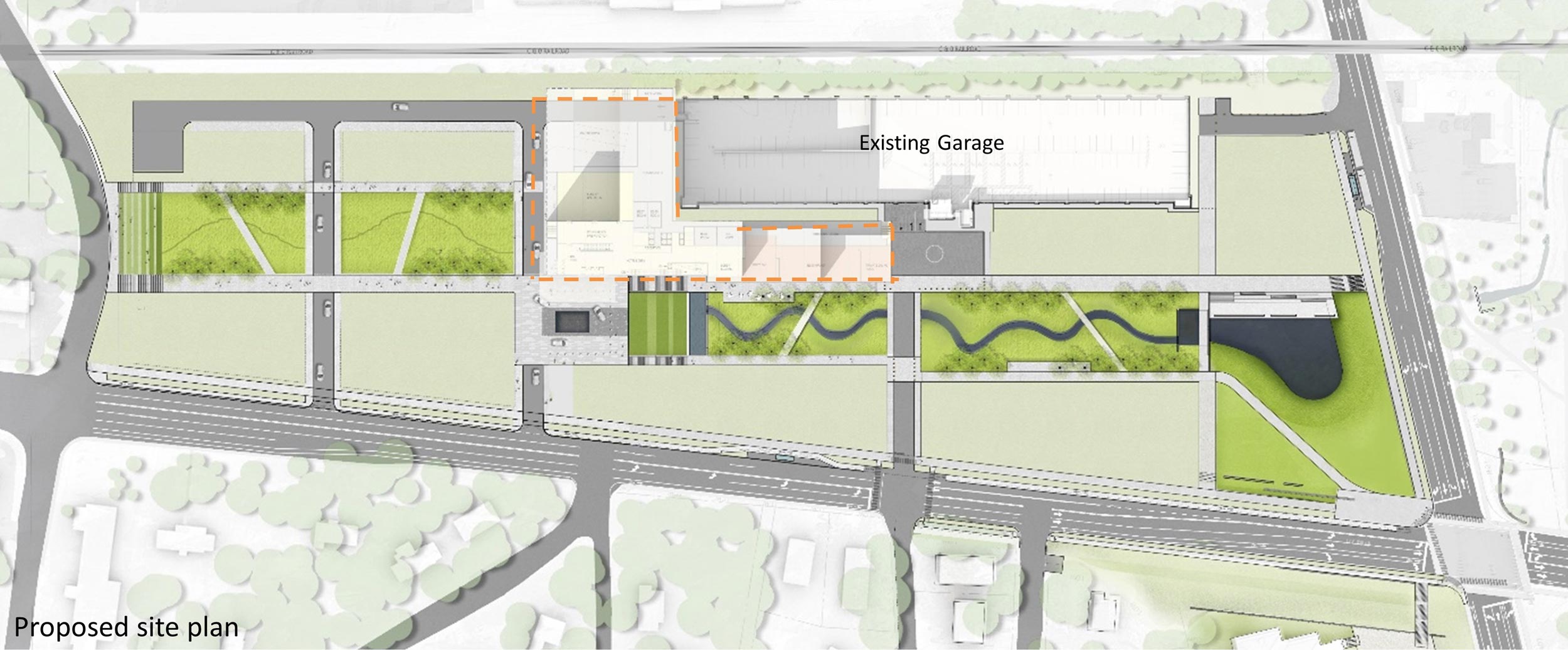 Preliminary site plans for the Ivy Road site include preserving a spine of natural green spaces.
The proposed 225-room hotel and the 25,000-square-foot conference center would be located to take advantage of the sloped site, allowing access to both the ground and upper levels of the parking garage. While not yet designed, public-focused, accessible amenities at the ground floor level, such as a welcome center, restaurant, or café, are envisioned.
After approval by the full board, the next step in the process is for the University to partner with a third party to develop and operate the hotel and conference center.
Article Information
February 28, 2019
/content/bov-committee-approves-guidelines-hotel-site-concept