All the Hoos in Hooville are gearing up for Friday's football home opener against the College of William & Mary, which comes on the eve of National Tailgating Day.
That got us thinking: How do folks at the University of Virginia like to tailgate? Do they have a favorite spot? Must-have munchies? Do people like to cook on site, or pick up some Wayside fried chicken, or bring traditional Virginia fare like ham biscuits from Foods of All Nations? Maybe your tailgate isn't complete without some UVA swag.
To get answers, we cast a wide net, reaching out to students, athletes, professors, coaches and administrators.
Read on to get pumped for the game and get some tips that may enliven your own tailgating fun.
Austin Katstra, Third-Year Student, Basketball Forward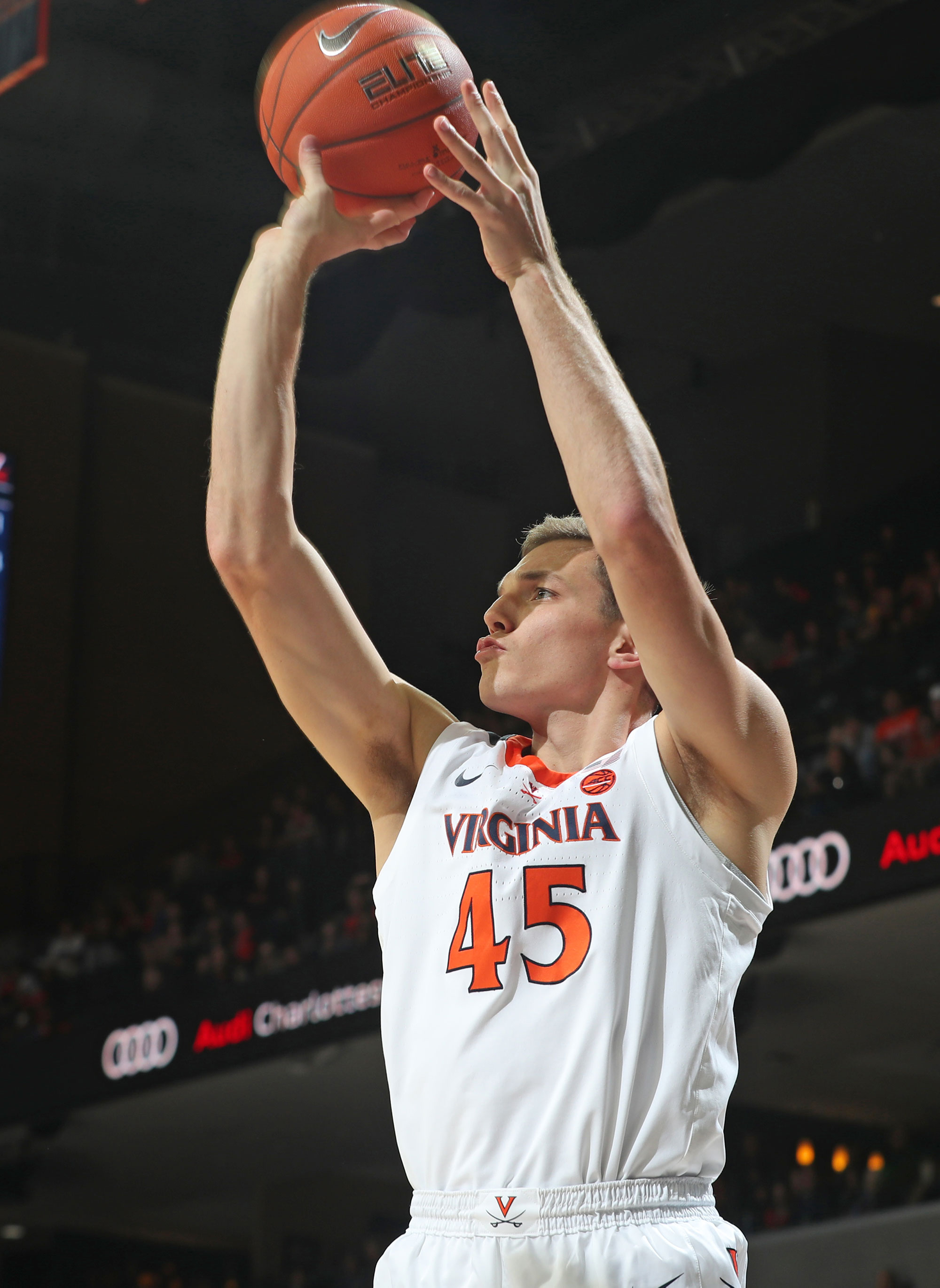 Austin Katstra's family has been tailgating since he was a child. (Photo by Matt Riley, UVA Athletics)
The forward on UVA's national champion basketball team is a Charlottesville native who has been going to football tailgates since he was a boy.
"I remember Cav Man riding around on the horse and he would always get off and let us pet it. That's probably the earliest tailgate memory that I have," he said.
Katstra's family regularly tailgated with four other families, including that of Grant Kersey, his former Albemarle High School teammate and current manager of UVA's basketball team.  
"We'd always get there a few hours before and just hang out, throw the football around," Katstra said.
Katstra said his mom, Michelle, and dad, Dirk (a former UVA basketball player and the current executive director of the Virginia Athletic Foundation) are both really good cooks.
"My mom likes to make themed tailgates. Around Halloween, she likes to make food that looks like a scarecrow and stuff like that," he said. "She mixes it up a lot. For games at noon, we'll always have biscuits."
Katstra still goes to as many family tailgates as he can, though there are often basketball responsibilities that conflict. Sometimes the basketball team has its own tailgate, catered with food from Chipotle.
Teammates Kyle Guy, Jack Salt and Braxton Key occasionally tagged along to the Katstra tailgates last year.
"I think everyone who has come has really liked the brisket, which my mom starts making the night before," the forward said. "It's really good."
Alita Robinson, Second-Year Student, Hoo Crew Member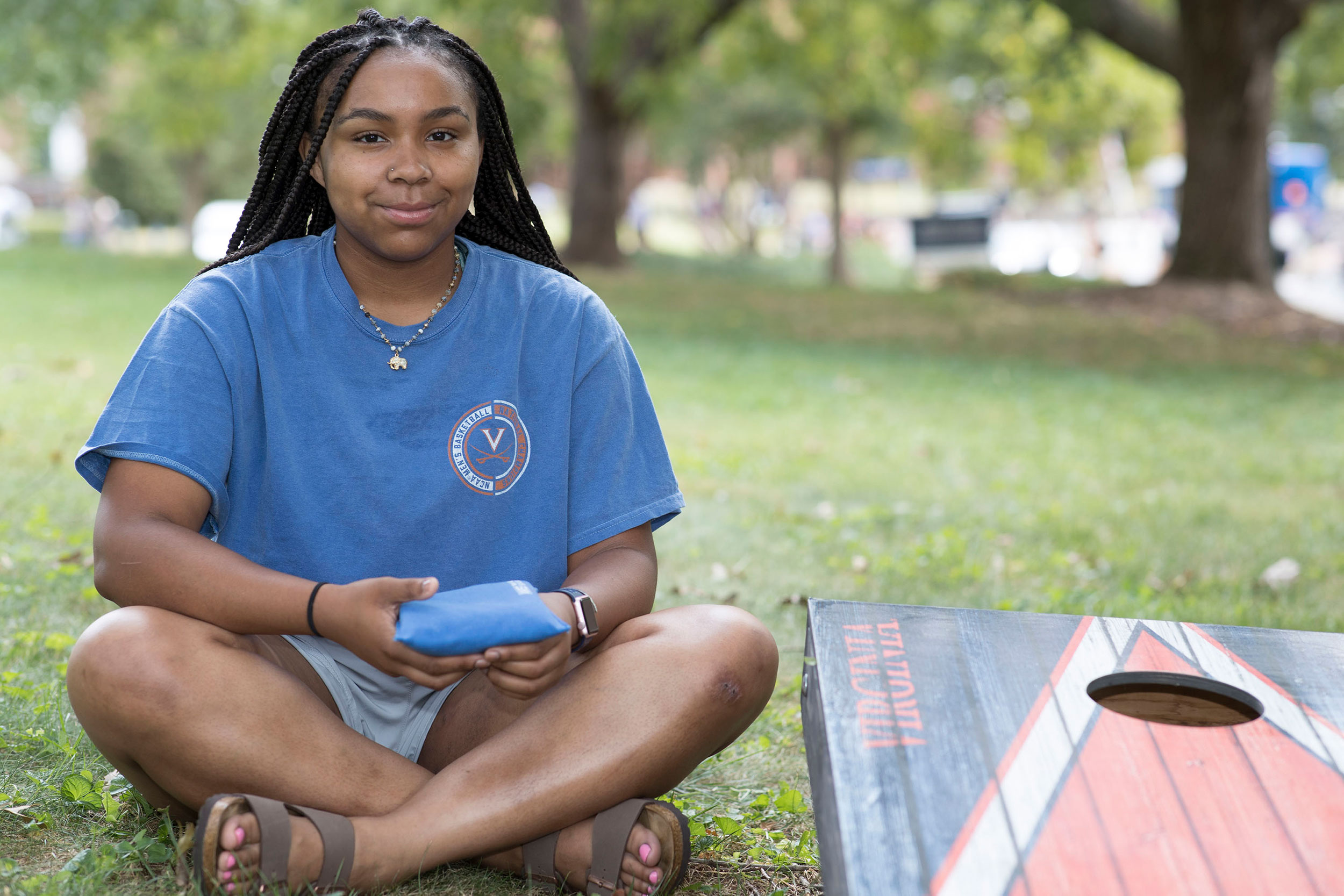 Add a Cavalier face sticker, and Hoo Crew member Alita Robinson will be ready for some football. (Photo by Dan Addison, University Communications.)
Alita Robinson, a second-year student from Delaware, is a new member of the Hoo Crew, UVA's official student fan group. Crew members gather in large student sections at athletic events to pump up the crowd and cheer on the Cavaliers.
What does Robinson need at her tailgate?
"Cornhole is definitely a classic," she said. The right music from groups like OutKast also gets her hyped.
Robinson, the first in her family to go to college, said the UVA Bookstores sell great, football-themed face stickers that she dons to get her game face on.
Bronco Mendenhall, Head Football Coach
Bronco Mendenhall doesn't tailgate during football season, for obvious reasons. If he did, he'd want hot wings on the menu. "The hotter, the better," he said. (Photo by Matt Riley, UVA Athletics)
Now entering his fourth year leading the Cavaliers, Bronco Mendenhall said UVA's tailgaters really rev up the team.
"Keep coming. It's such an impact on the team coming in on the bus up to the stadium and you see all the UVA fans there," he said. "It instantly makes us feel like we're home, that we're supported.
"I can see our players nodding their heads and smiling as if we're united in working to build this team that is a consistent contender for the championship and on a national level," he said.
"I am not a tailgater, but if I did tailgate, I would be hopeful that someone brought wings. I love wings – and the hotter, the better," he added.
The Two Bryces: Bryce Perkins, Quarterback, and Bryce Hall, Cornerback
Both Bryce Perkins and Bryce Hall have an affinity for tubular tailgate foods; namely, footlong hot dogs and bratwurst.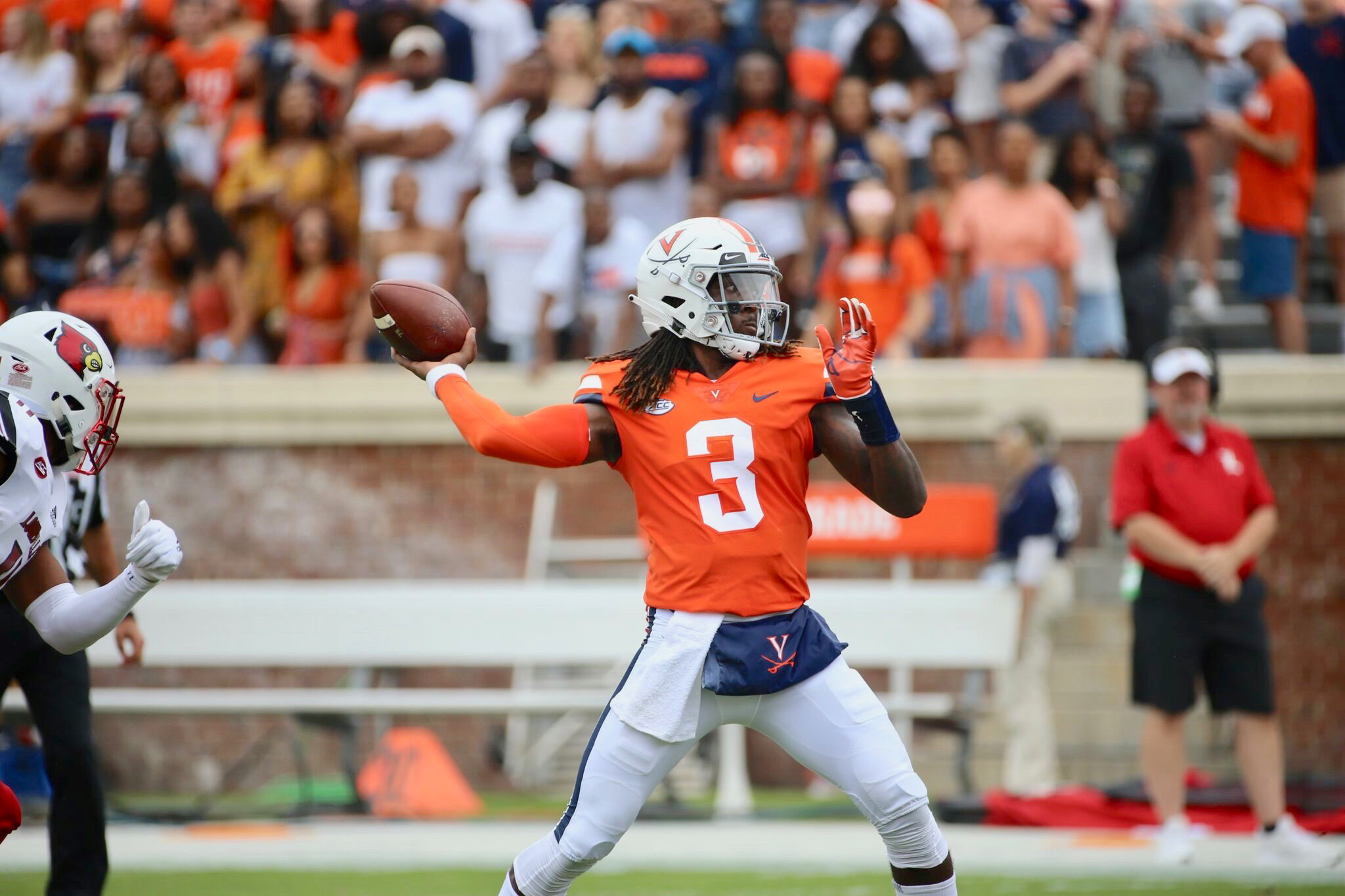 Quarterback Bryce Perkins is in his second year playing for the Cavaliers. (Photo by Matt Riley, UVA Athletics)
"A footlong. There's just something about all-natural beef … or a bratwurst with the diced onions and the ketchup," Perkins said. "I think it's a quick, easy meal and one of the best ones at a tailgate."
Any condiments on the footlong? "I'm a mayo guy," he said. "Mayo and ketchup. A mayo and ketchup mix. And some diced onions. That's it."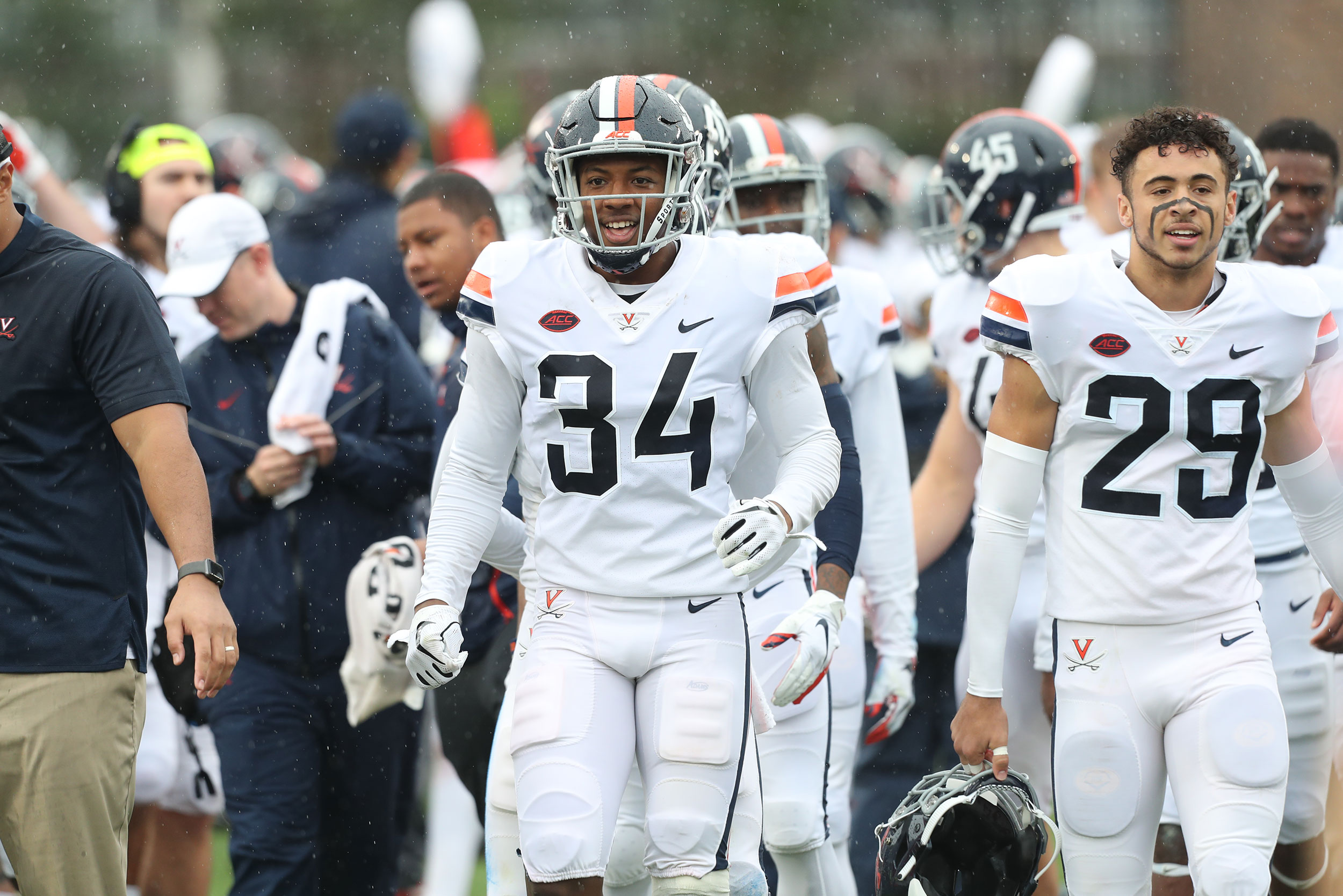 Cornerback Bryce Hall has been playing UVA football since 2016. (Photo by Matt Riley, UVA Athletics)
"I've got to have a bratwurst," Hall said. "I love them with those little peppers on it. I just love those."
Jenifer Andrasko, President, UVA Alumni Association
"We love tailgate season. For one thing, it means the students are back. We miss them. It's not the same around here all summer without them," said Jenifer Andrasko, president of UVA's Alumni Association, which hosts a pregame gathering at Alumni Hall before every home game.
"Tailgates also bring back our alumni! Our mission is to build strong alumni bonds – among alumni, and also between alumni and the University," she said. "What better way to do that than with fall in the air, food on the grill, tunes from one of our cover bands and, for the young or uninhibited, face paint and glitter tattoos?"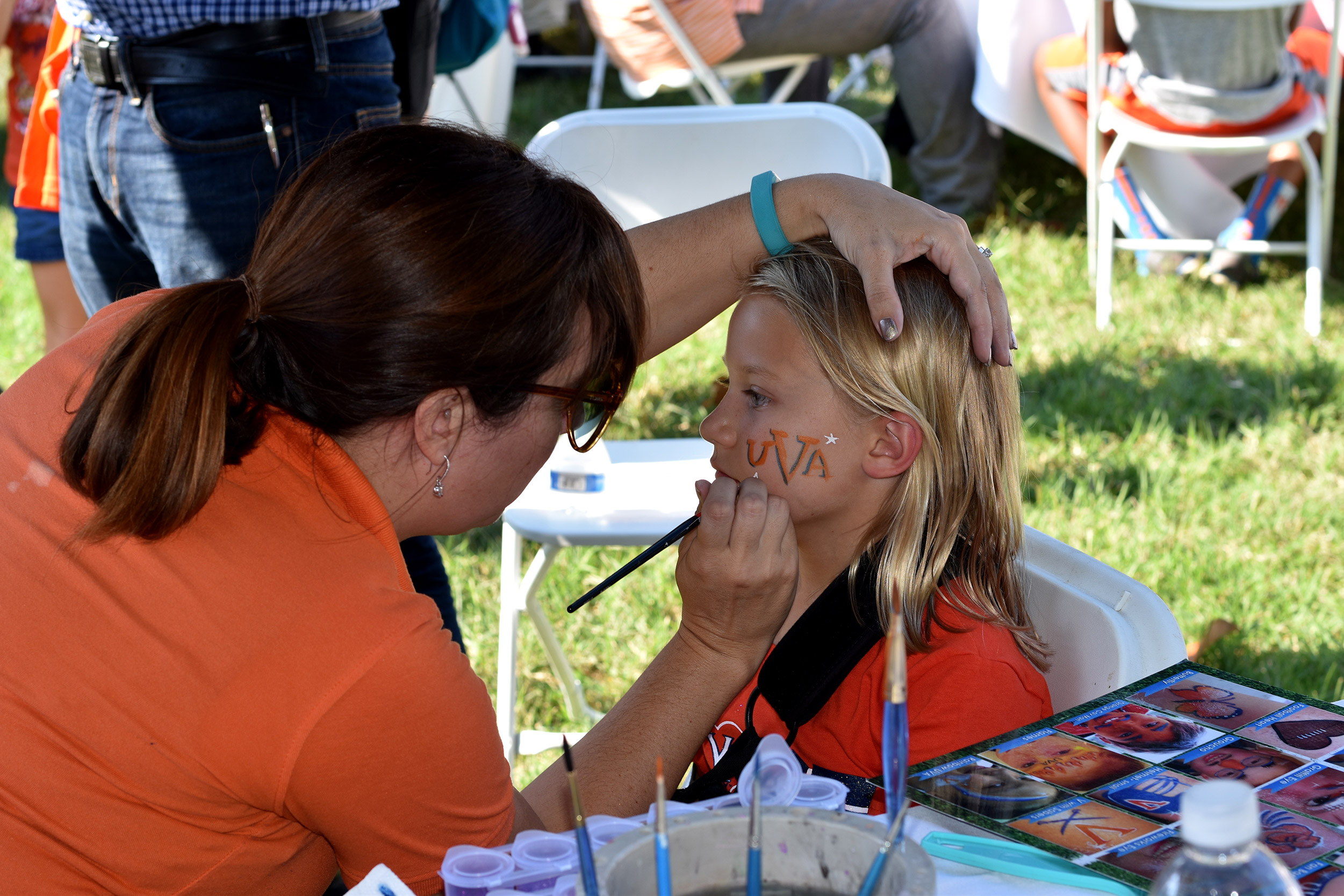 A little Wahoo gets her game face on at a tailgate at Alumni Hall. (UVA Alumni Association photo)
Andrasko said Homecomings is always a big weekend for the Alumni Association, which has been holding large tailgate celebrations on its front Lawn for decades; last year, the association hosted roughly 2,000 tailgaters for the season, including alumni from classes reaching back to the 1940s. This year the annual Homecomings Weekend game is Nov. 9, when Georgia Tech visits Scott Stadium.
"We also love tailgates because they put us right in the thick of things. We've got a prime location along Emmet Street, walking distance to Scott Stadium or a quick trip on our free shuttle," Andrasko said. "Our tailgates are open to everyone, so come on by, let's all join hands and give a yell for dear old UVA. Wahoo-wah!"
Jack Mueller, Third Year Student, 2019 ACC Champion Wrestler
Wrestler Jack Mueller of Dallas claimed the ACC championship in the 125-pound weight class in March. In addition to strapping on a singlet and taking opponents to the mat, Mueller loves to tailgate.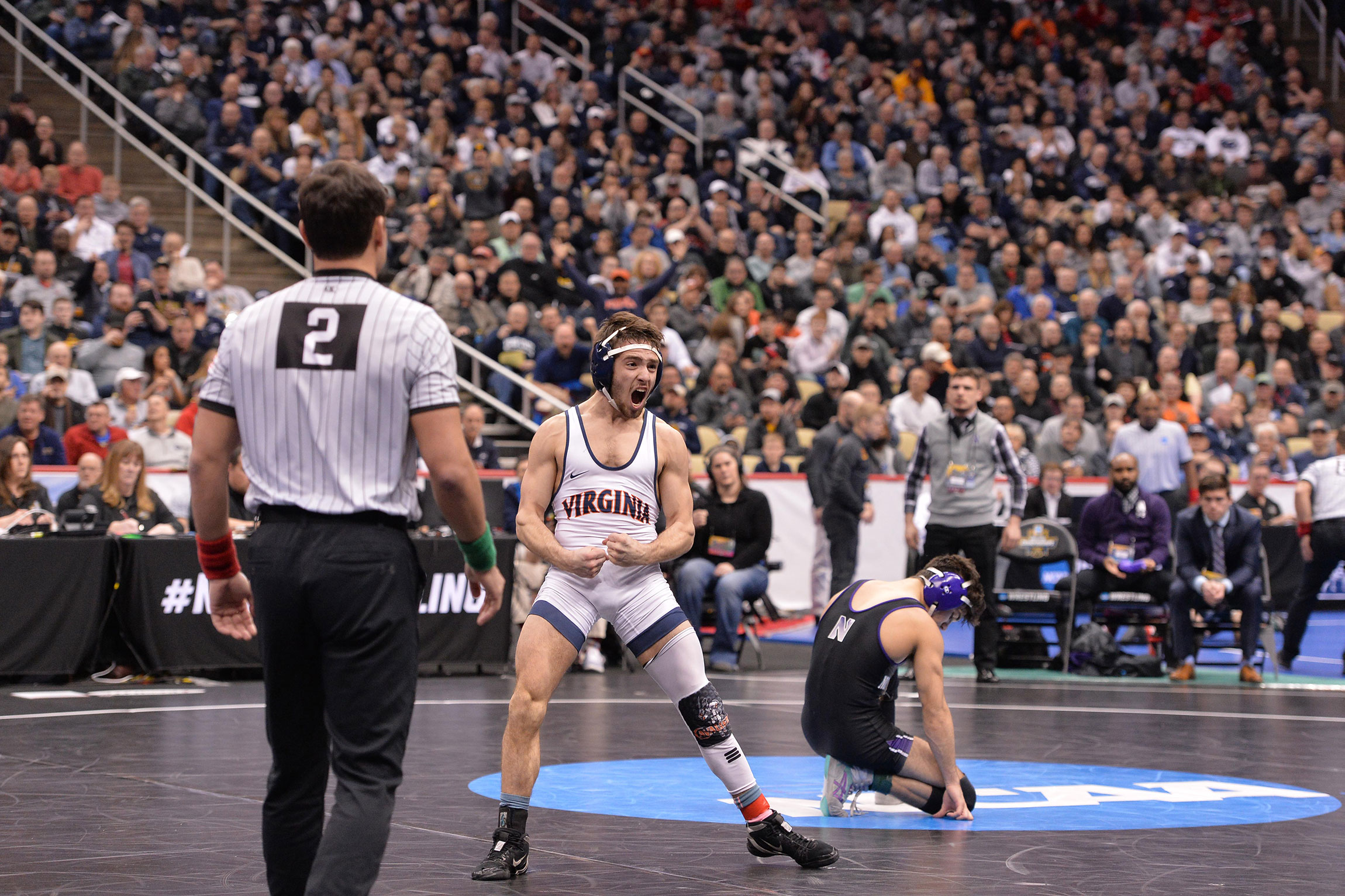 ACC champion Jack Mueller in a moment of athletic celebration. (UVA Athletics photo)
"My favorite tailgating sport would have to be football. But the best dish at a tailgate is, and always will be, some great queso," he said. "Sometimes I cannot eat as much as I would like just because football season interferes with the first part of the wrestling season.
"The best memory I have of tailgating was when the Texas Rangers were in the World Series two years in a row and it was just a blast rooting for a great team," he said.
Lalin Anik, Assistant Professor of Business Administration
"I grew up in Istanbul, where I used to get together with other fans before soccer games. I vividly recall the scent of 'döner kebap' (meat on a stick) and boiled corn on the cob wafting through the crowds outside of our stadium," she said. "In all the excitement, fans lit small, warming fires and jumped around, shoulder-to-shoulder, chanting songs."
Now years later, Anik said she's discovered a different kind of exhilarating fan experience at UVA.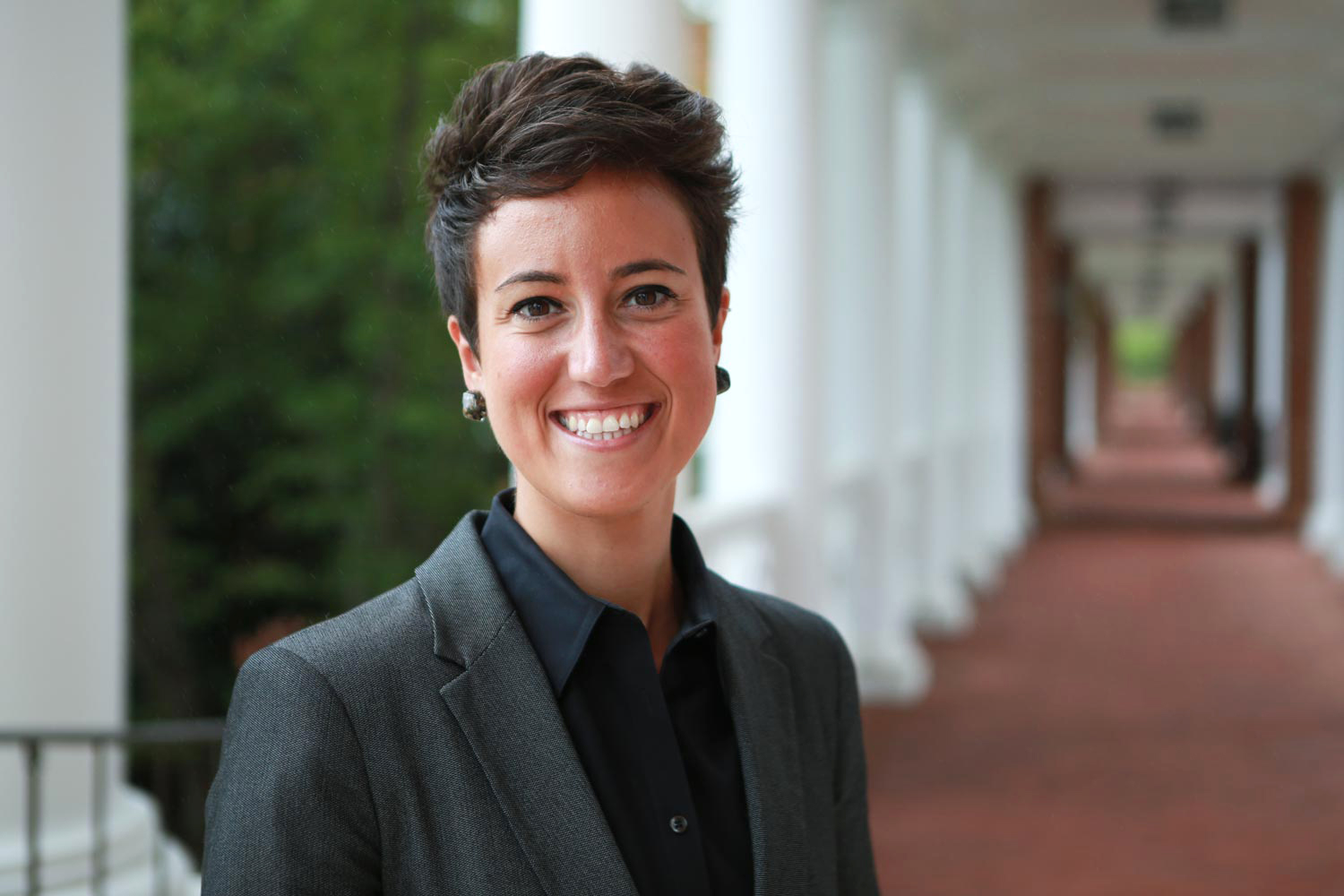 Lalin Anik is a big soccer fan and UVA football tailgates are becoming a new passion. (Darden School of Business photo)
"I now live a couple of blocks from Scott Stadium, where fans park their cars tightly across front yards on game days and a sea of orange and navy draws me to new smells – of hot dogs, burgers and hot wings," she said.
"For me, UVA tailgating is about pick-up trucks, folding chairs and good company. Music from Post Malone adds to the hype. At the end of the game, I am left with a thrill and an intense desire to come back for more!"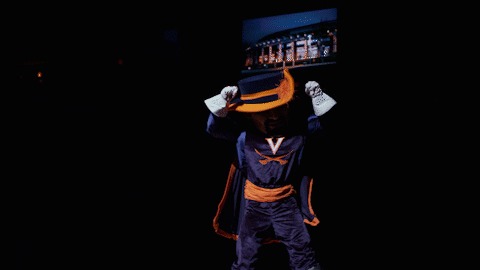 Article Information
September 5, 2019
/content/bronco-bryces-and-more-share-favorite-tailgating-tips-ahead-home-opener