Vibrant flowers, honey, a notorious buzzing sound – bees are commonly associated with these simple things, despite playing a much more significant role in our ecosystem. Emily Spindler and Kelsey Schoenemann, graduate students in the University of Virginia's environmental science department, have been thinking about bees for years.   
"One in three bites of food is furnished by animal pollinators, and 70% to 80% of all flowering plants everywhere need an animal pollinator," Schoenemann said. "These are two really big things. Pollinators provide a critical service for humans and for Earth's entire ecosystem and need to be protected."
"This is critical to understand, because there have been a lot of pollinator species that have shown concerning declines," Spindler added.  
The pair could not "bee" quiet any longer. Spindler and Schoenemann sprang into action and successfully spearheaded an initiative to qualify the University's Grounds for a "Bee Campus" certification from the Xerces Society, a nonprofit dedicated to invertebrate conservation.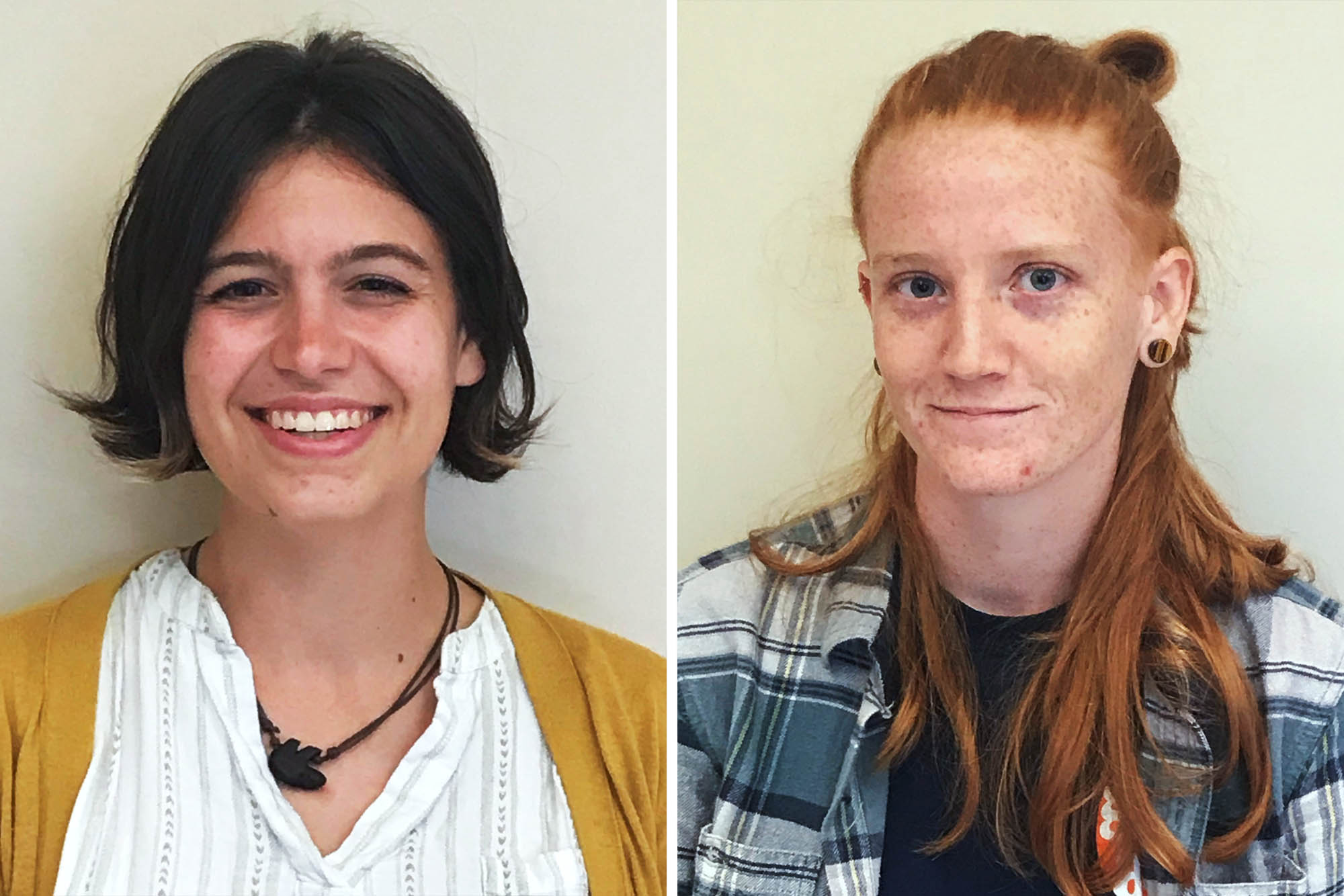 Emily Spindler, left, and Kelsey Schoenemann are both graduate students in UVA's Department of Environmental Sciences. (Contributed photos)

   
"Bee Campus USA brings college communities together to sustain pollinators by increasing the abundance of native plants, providing nest sites, and reducing the use of pesticides," according to the society's website. "Affiliates of Bee Campus USA also work to inspire others to take steps to conserve pollinators through education and outreach."
To facilitate this initiative, Schoenemann and Spindler developed Bee Grounds UVA, a working group within the environmental stewardship subcommittee of UVA Sustainability. They also established a committee drawn from people with a range of expertise and skills to aid them.  
"On the committee, we have our advisers from the environmental science department, faculty from the biology department and the architecture school, the superintendent of Facilities Management, the co-chair of the Environmental Stewardship Subcommittee, and Facilities Management's director of operations, just to name a few," Schoenemann said. "There are people from across all areas of the University, because we wanted this to be a multidisciplinary effort where the whole UVA community comes together to do something."   
Schoenemann is conducting her doctoral research on how human land-use decisions influence bumblebee colony performance, while Spindler is currently working on her master's thesis on the effects of pesticides on pollinator habitats; thus, the reduction of pesticides was a natural place for the pair to start. The group was surprised to learn that there was an existing protocol to protect pollinators on Grounds.
"Facilities Management – I can't toot their horn enough – they already had a landscape management plan which clearly outlines that they value native plants. They have an integrated pest management plan, which means they defer using pesticides until a last resort," Spindler said.  
Recently, the Bee Grounds working group partnered with Hanna Kornell, a fourth-year biology student, and Aster Rasnick, a third-year student, to organize a pollinator-focused walk around Grounds..   
"The last stop on the walk was the student garden where Hannah had organized us to do some flower-planting. So, there will be flowers growing there all through the summer that will be a great resource for pollinators," Spindler said.  
The group hopes to inform more students and community members about different types of pollinators and their role in the community. They will be creating a series of three-minute informational videos, which can be found on their Instagram and Twitter pages.
Looking ahead, Spindler and Schoenemann hope to create more educational opportunities for students. "We're really looking to create pollinator-focused classes with UVA professors so we can have a new generation of conservation scientists who know about pollinators," said Schoenemann. 
Bee Grounds UVA plans to continue to serve Charlottesville for years to come.
"I think this is a really good way to honor our campus and bring nature to our community," Spindler said. "Nature is so important to our mental health. Through Bee Grounds UVA, we are able to not only create a protective space for bees, but also bring environmental justice to people by having equal access to green spaces."
Media Contact
Article Information
May 6, 2021
/content/buzz-worthy-news-2-graduate-students-make-grounds-pollinator-friendly