When Mercedes Herrero first came to the University of Virginia as an undergraduate student, she didn't intend to become an actor. But Herrero, who was a comparative literature major, found herself drawn time and time again to the Department of Drama, and a love for performance was born.
Today, Herrero is a professional actor with a long list of professional credits, both on Broadway and on screen. She's also back on Grounds, helping teach a new generation.
"It was always in the back of my mind that I wanted to be an actor," Herrero said.
After graduating from UVA, Herrero moved to Washington, D.C., with big plans. After a few years working as a Spanish teacher by day and actor by night, Herrero decided it was time to pursue more focused acting training.
"I decided that since Meryl Streep went to Yale, I needed to go to Yale," she said.
And so, she went to Yale.
After graduating with her M.F.A. from one of the top acting programs in the country, Herrero made the big move to New York. She lived there for 20 years, working professionally around the country and racking up credits as a performer. Among these credits were "The Laramie Project," Moisés Kaufman's groundbreaking play; and the Tony-award winning Broadway production of "The Curious Incident of the Dog in the Night-Time."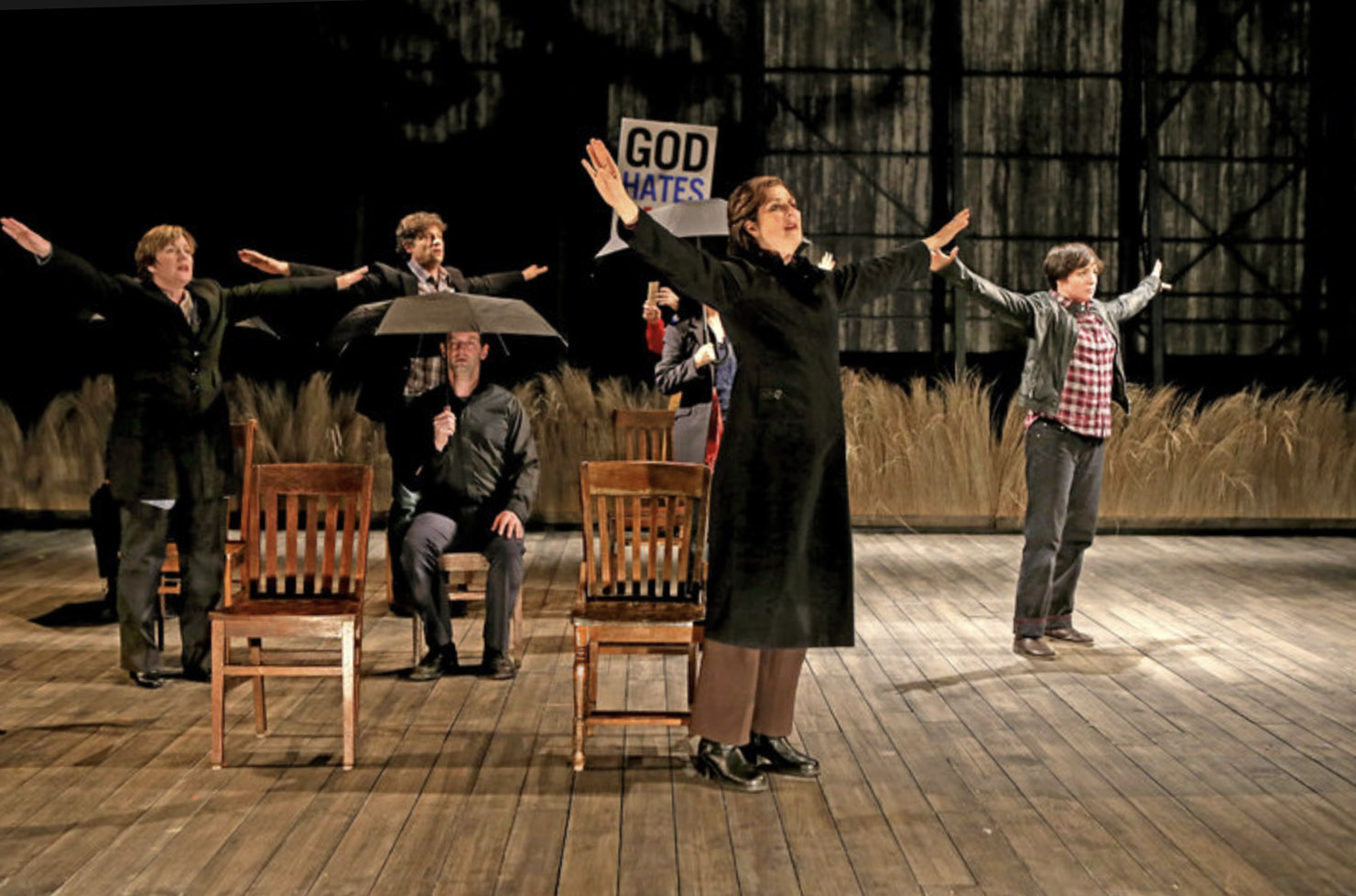 Herrero performs in Moisés Kaufman's groundbreaking play "The Laramie Project." (Contributed photo)
Herrero is living proof that good things come to those who wait.  
"The most successful year of my life was when I was 48 years old," she said. "I booked 'House of Cards' at the same time that I booked 'The Curious Incident of the Dog in the Night-Time' on Broadway."
Herrero said that the most difficult part of auditioning to be on Broadway was a "movement audition." The show is full of creative movement and choreography, and to complete her audition the chorographers asked Herrero to locate the beat in A Great Big World's popular song "Say Something."
"I didn't know how to dance, but there's a lot of choreography." she said. "That was a big achievement for me, just being able to follow a beat onstage!"
Herrero still finds herself pulling from the lessons she learned during her undergraduate experience at UVA.
"As an actor, you have to know where you come from and where the writers come from," she said. Her degree in comparative literature gave her not only a knowledge of the Western canon, but the ability to understand a playwright's intention, she said.
"My degree in comparative literature taught me how to read a text closely," said Herrero. "This helps me make more interesting choices as an actor."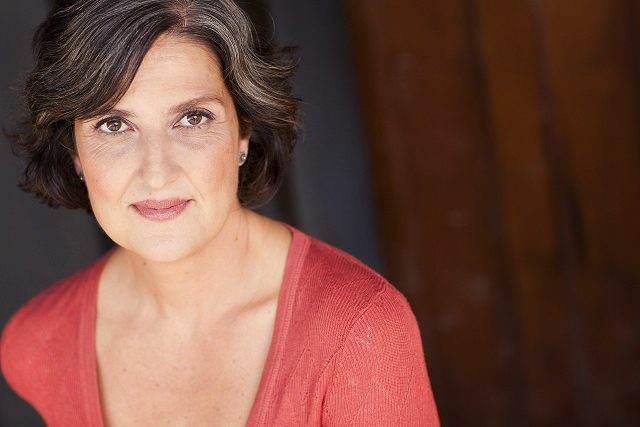 Herrero says that her degree in comparative literature from UVA continues to help her work as an actor. (Contributed photo) 
After a mind-blowing 800 performances on Broadway, Herrero decided it was time to move on.
"I was a single parent, so even though I loved being on Broadway and doing the show, it's quite challenging to be a working artist and single parent living in New York," she said.
Herrero decided to move back to the town where it all began: Charlottesville. She taught acting at Live Arts and Spanish at Speak! Language Center for a few years before securing a position teaching in UVA's Department of Drama in 2019, a move she said was "profoundly special."
For Herrero, teaching UVA students forces her to think in a "macro" way about the usually personal world of performance.
"Being an educator is fantastic, because I have to put into practice everything I've learned," she said. "There's always been this side of me that's been in love with the more academic aspects of theater, and when you're making your living solely as an actor, you often don't get to explore those other areas."
She hopes to continue to educate in the Charlottesville community for years to come, sharing her wisdom from her life as an actor with the next generation of performers.
Media Contact
Article Information
June 22, 2020
/content/charlottesville-homecoming-uvas-broadway-alumna-back-grounds