Editor's note: UVA Today is introducing readers to some of the outstanding members of the University of Virginia's Class of 2015. All of the stories, plus other information about Finals Weekend, are compiled here.
Janet Rafner came to the University of Virginia with a wide array of interests and a list of fields of study that she wanted to explore, chief among them physics and art.
Before she made her college decision, Rafner visited and met with physics professor Blaine Norum, who encouraged her to pursue her interest in physics; with that encouragement and a visit to the art studio, she felt at home on Grounds.
"Everything felt right," she recalled recently, as she prepared to walk the Lawn at Saturday's Final Exercises.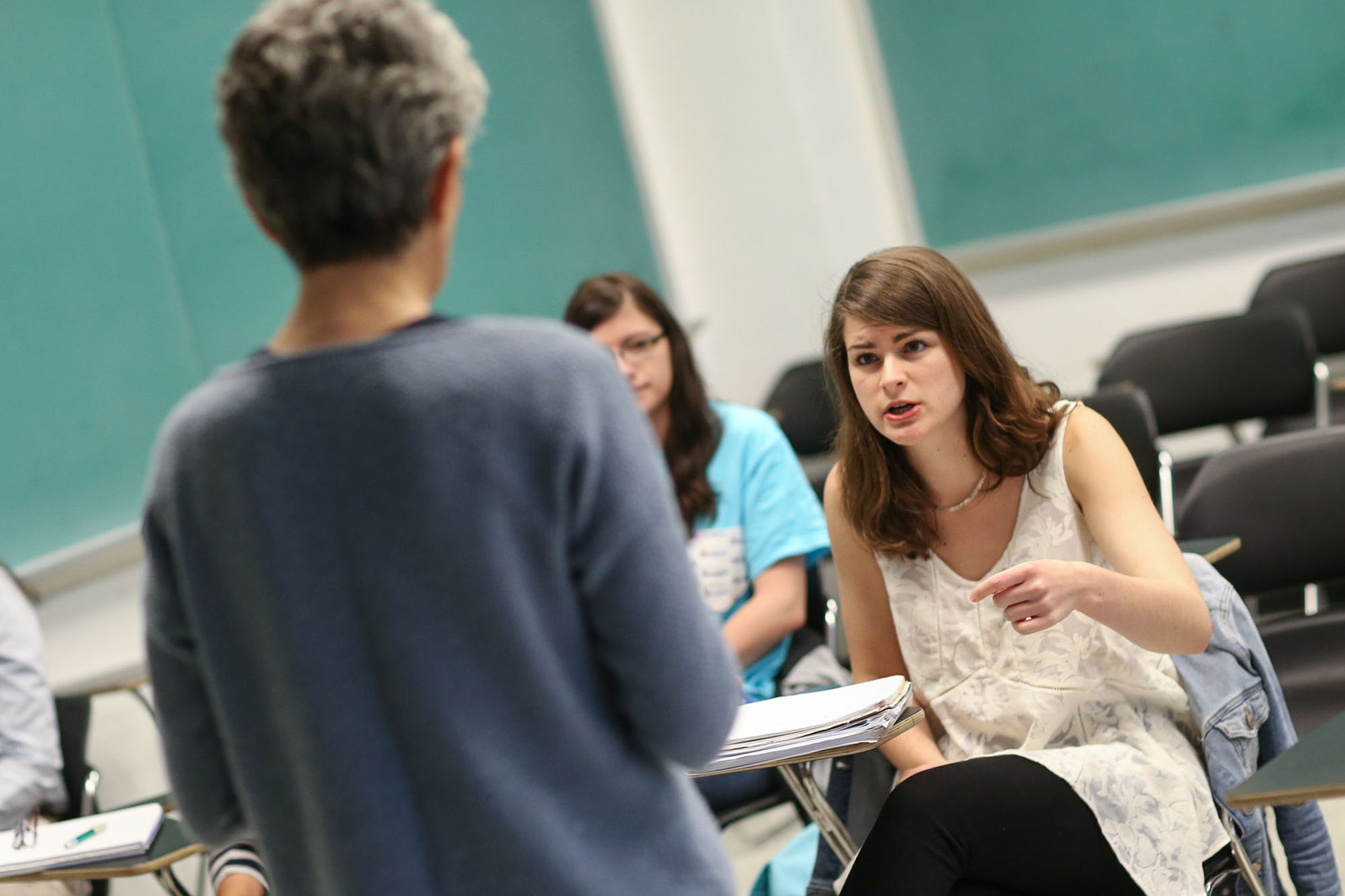 For her first year and a half, she constantly juggled the dichotomy of her two fields of study, never quite finding a good way to bring them together. A chance encounter with physics professor Lou Bloomfield changed all that.
"I was going to office hours and I got too scared to ask the professor a question," she said. "I ran into Professor Bloomfield while turning around and hiding from the professor I was supposed to talk to."
Rafner and Bloomfield talked about being overwhelmed and the topic eventually turned toward her interest in tying art and science together. Bloomfield mentioned he had just been to a conference where a French professor had lectured on both condensed matter physics and "La Physique Autrement (Physics Otherwise)" – a French research group that involves physics, art and design. As Rafner sat in his office, Bloomfield emailed his French colleague, and within minutes Janet and a professor in France were in communication.
That summer, while studying abroad in Italy, Rafner flew to Paris and met with La Physique Autrement, starting what would become her work at the intersection of science and art.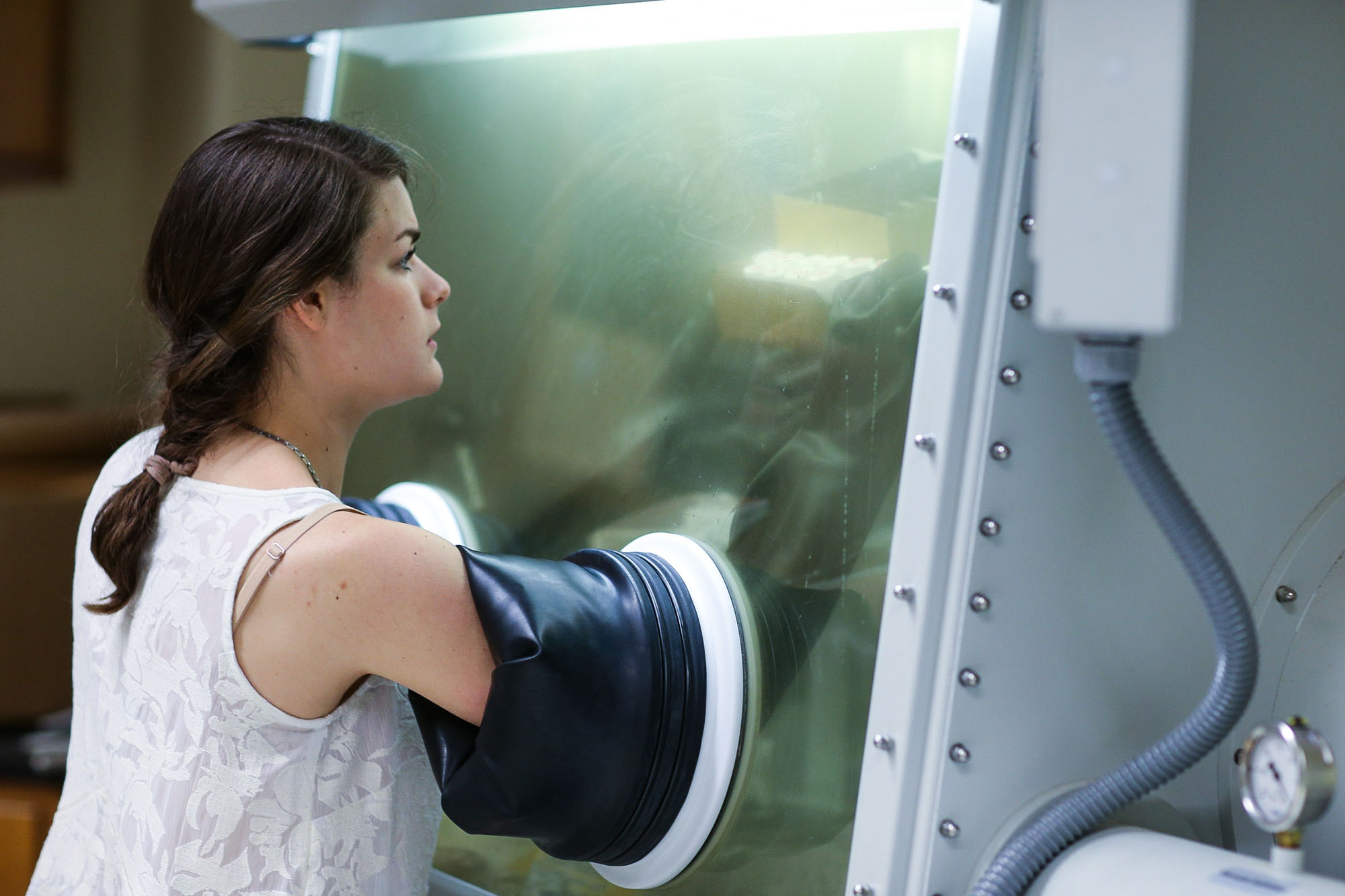 "Janet is one of the most passionate students I've ever encountered," Bloomfield said. "When an idea or activity catches her interest, she pours her heart and soul into it. All I did was connect her with the group in Paris and watch as her energy, enthusiasm and self-motivation did all the rest.
"What could be more fun than seeing a young person find their niche and flourish in it?"
Thus, the fateful combination of being encouraged to undertake interdisciplinary study and a chance encounter with a professor led to an internship in Paris and eventually to curating an exhibition at the Science Museum of Virginia in Richmond. That, in turn, led to her application and acceptance as a Fulbright Scholar.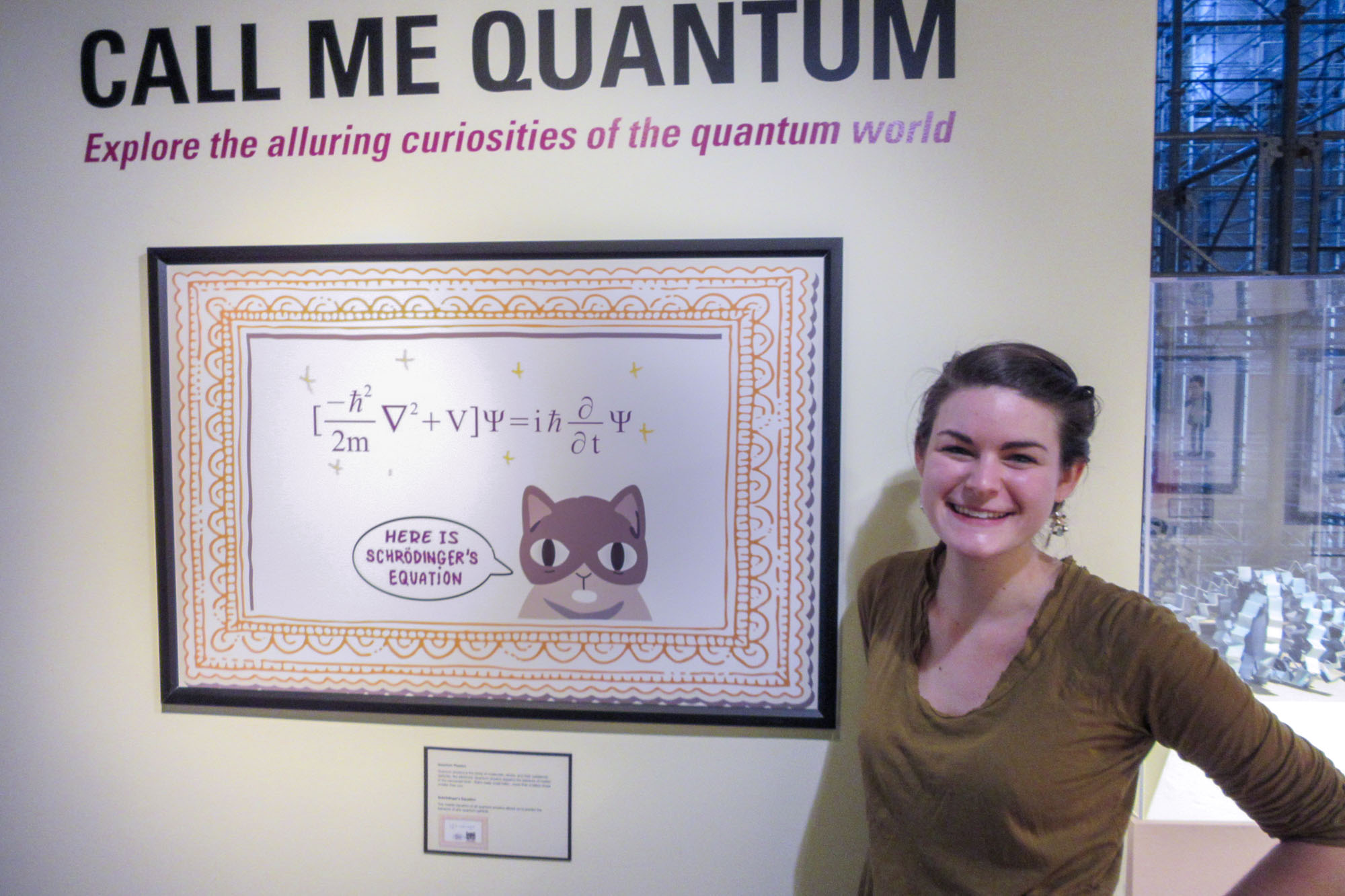 Rafner will study in Denmark, working with a MAYA software specialist on new ways of illustrating scientific principles. MAYA is software normally used to create video games, and is not yet widely used in the sciences. One of the projects Rafner will work on is animating the Navier-Stokes equations, which describe the motion of viscous fluids and serve as the basis to help model everyday occurrences such as water flow in pipes or turbulence in an aircraft.
"You have the classic ball-and-stick chemical compound illustrations that we've seen for decades," Rafner said. "But is that the best way to convey these dynamic forces in chemistry, physics, medicine? No it's not, I don't believe it is. I think there is a better way and I'm hoping to explore it.
She hopes that her Fulbright work will help physicists share their passions with the world, and help the world understand the lives of people who have dedicated themselves to discovering new things.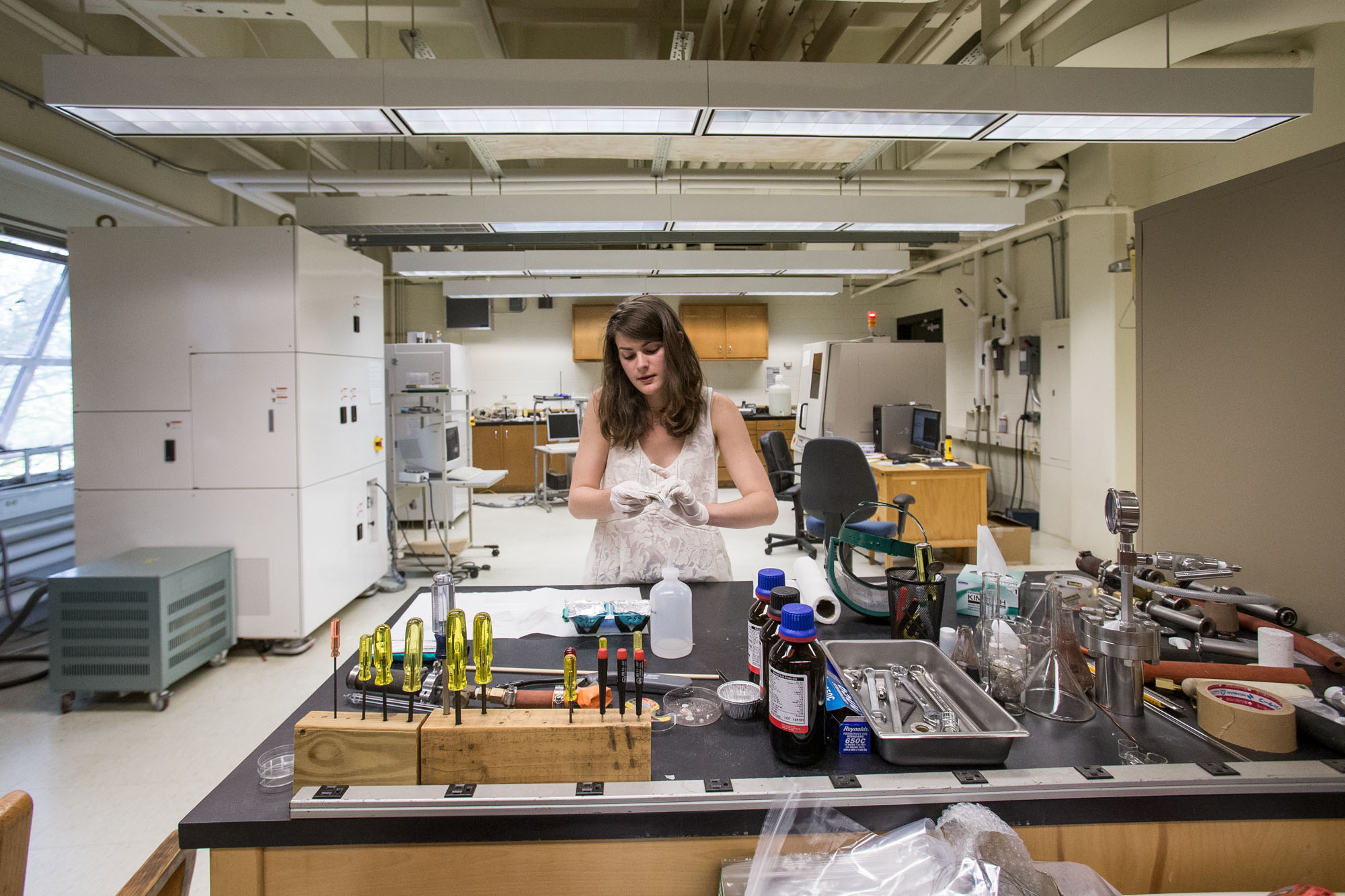 Article Information
May 19, 2015
/content/class-2015-french-connection-helps-student-unite-interests-physics-art