Golara Haghtalab was 21 and in her final year of architecture school in Iran when her family decided to move to the United States, ultimately settling in Charlottesville.
Five years later, the 26-year-old is on the cusp of graduating from the University of Virginia, where she transferred after two years at Piedmont Virginia Community College, re-accumulating the class credits that did not transfer from Iran.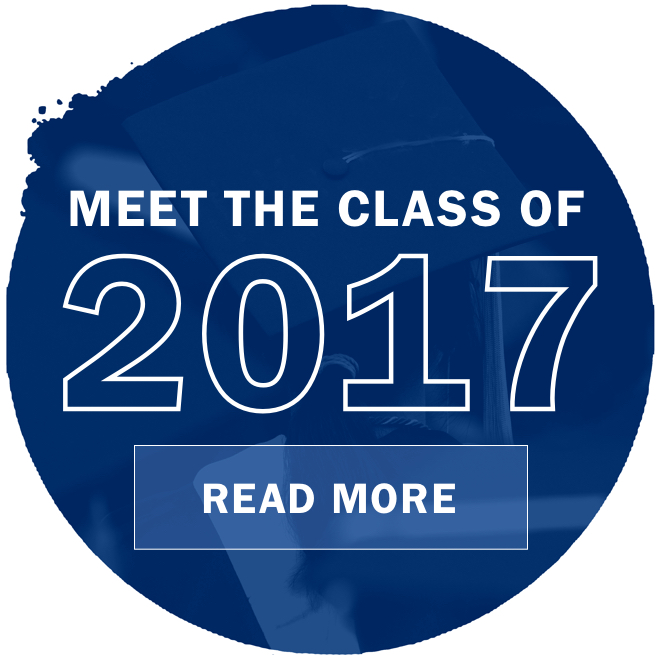 "PVCC was so supportive, and the small community there really helped me to grow," said Haghtalab. "Coming to a larger university like UVA was not easy at first, but I have found my place here now, and I have found the community very supportive and very rewarding."
Haghtalab's diverse interests have helped her find her niche – in fact, several different niches – on Grounds. She double-majored in chemistry and studio art, worked for three years at The Fralin Museum of Art, became very involved in the student-led entrepreneurship hub HackCville, showed her art in several local exhibitions and even audited classes in the McIntire School of Commerce.
"I am a very curious person," she said. "I love ideas and I love challenges, and I know a good idea will always bring up a good challenge."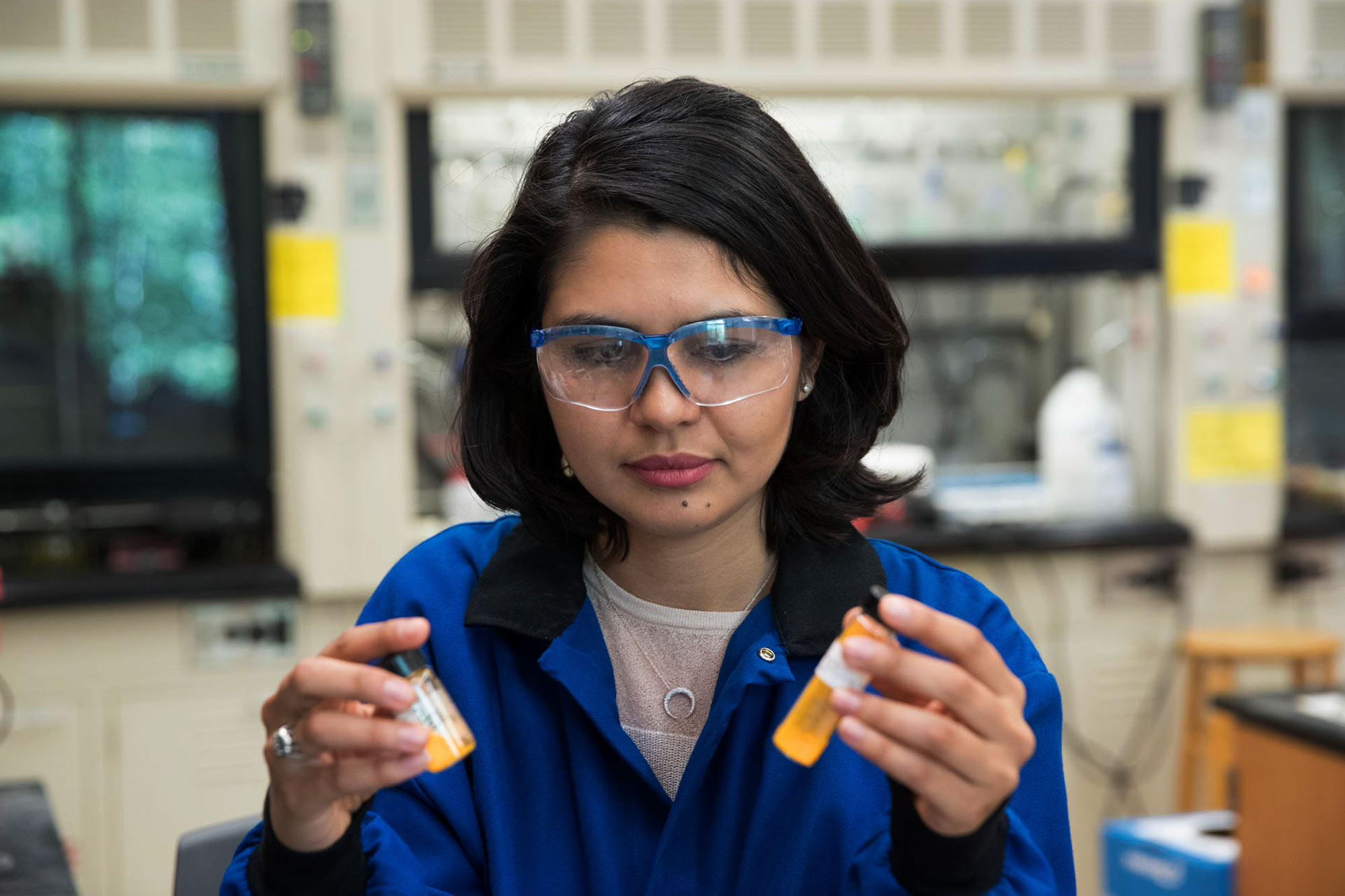 Class of 2017: Artist, Entrepreneur Finds New Life After Emigrating From Iran
Coming to UVA, Haghtalab decided to major in chemistry, inspired by her mother's nursing career and her own interest in medicine. 
"I have always had this combined interest in art and science, which is why I focused on architecture in Iran," she said.
Not wanting to let her interest in art go by the wayside, she also signed up to work at The Fralin Museum of Art.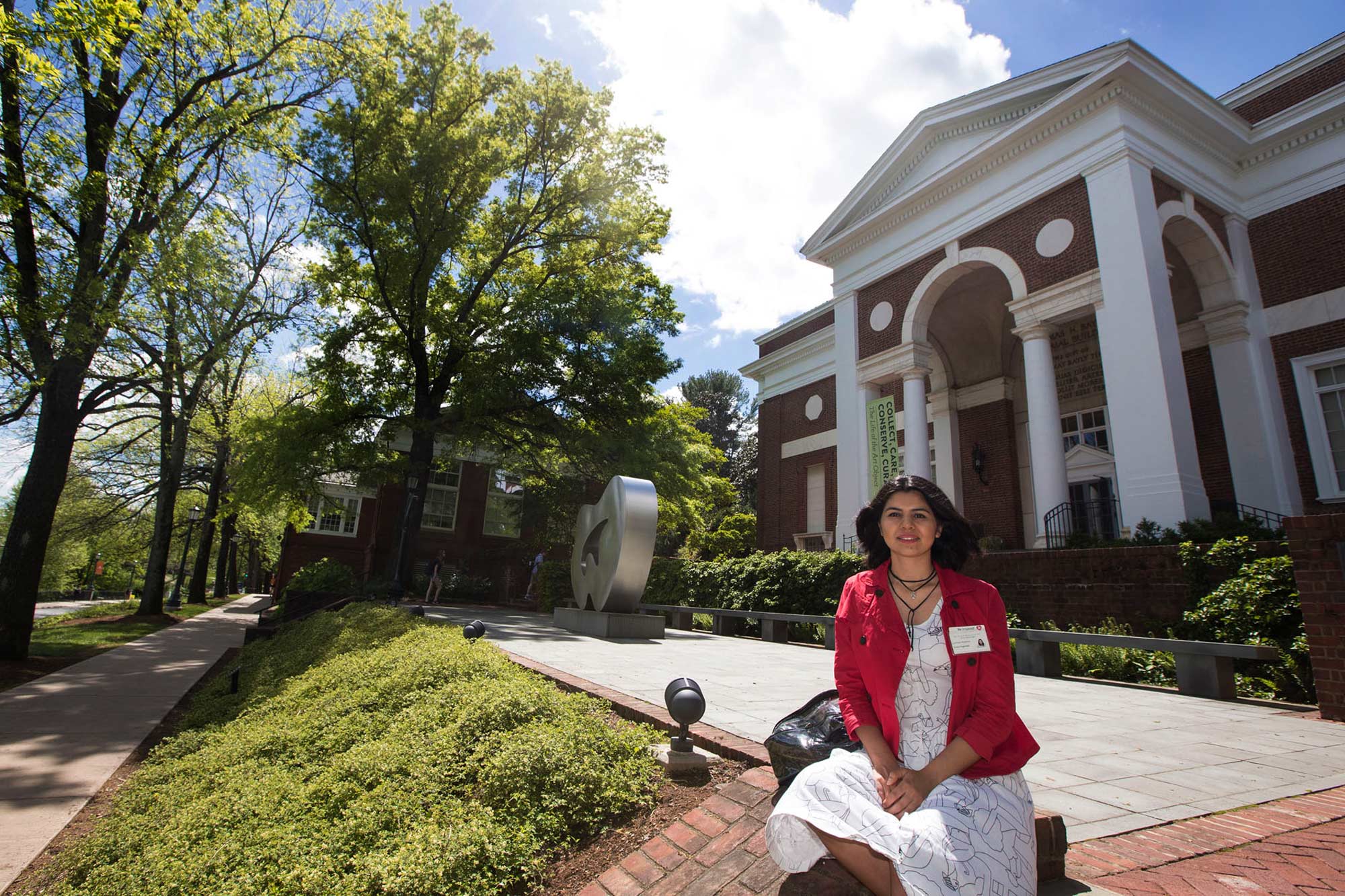 When she transferred at UVA, Haghtalab began working at The Fralin Museum of Art, an institution that she said became a second home for her on Grounds.
She served as the head receptionist and an all-departments intern at the museum, working on everything from marketing to curatorial projects. She credits the staff and her work there with helping her feel at home at UVA.
"My time at the art museum really affected me as a person, and for me, everything else at UVA started there," Haghtalab said. "It gave me a path to grow and the confidence to do other exciting things."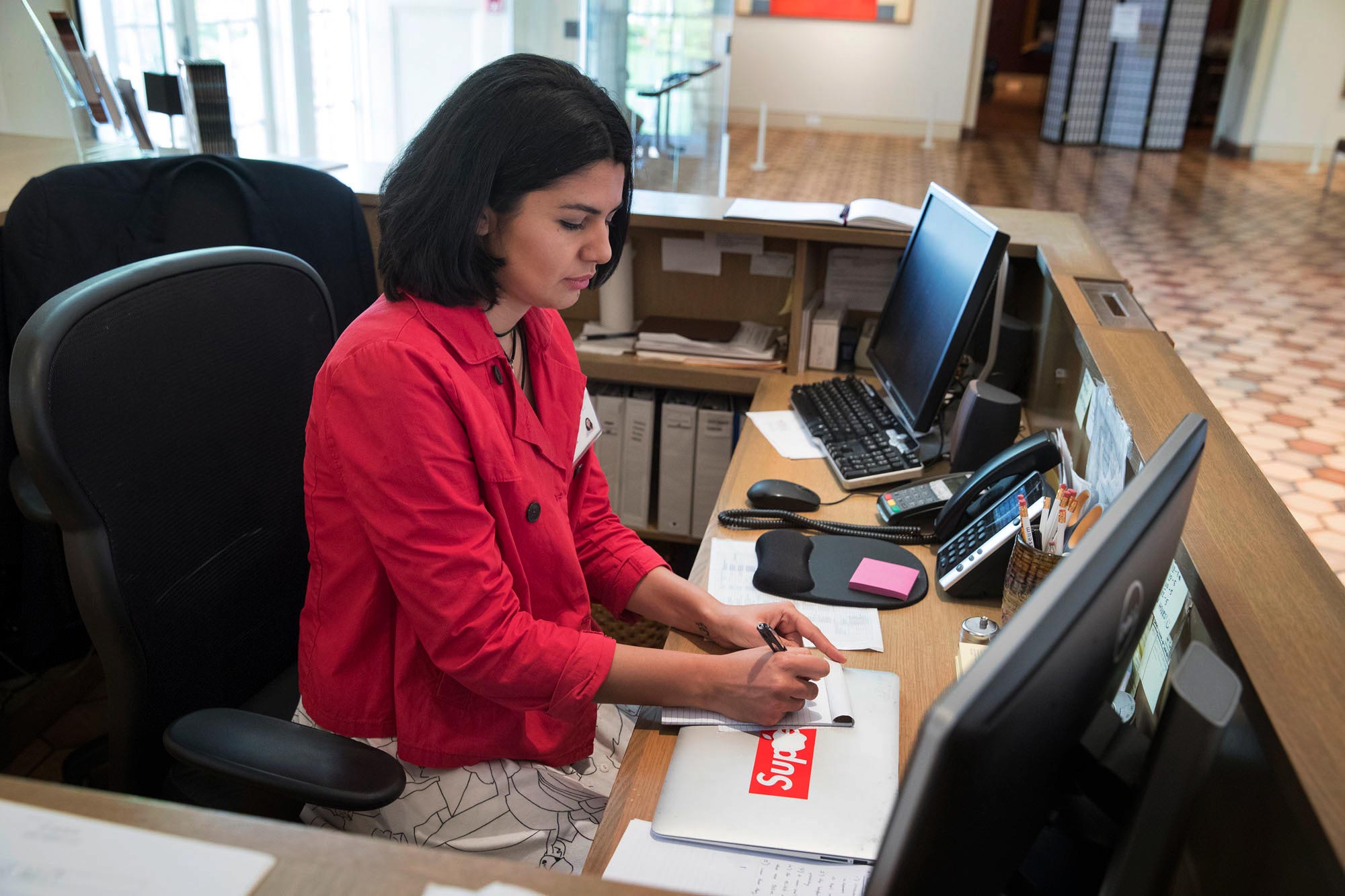 Haghtalab's many roles at the museum including working as the head receptionist.
Spending time in the museum's exhibitions and collections also spurred Haghtalab to pursue her own art.
"Here, I saw myself wanting to draw and create more and more. I was craving art," she said.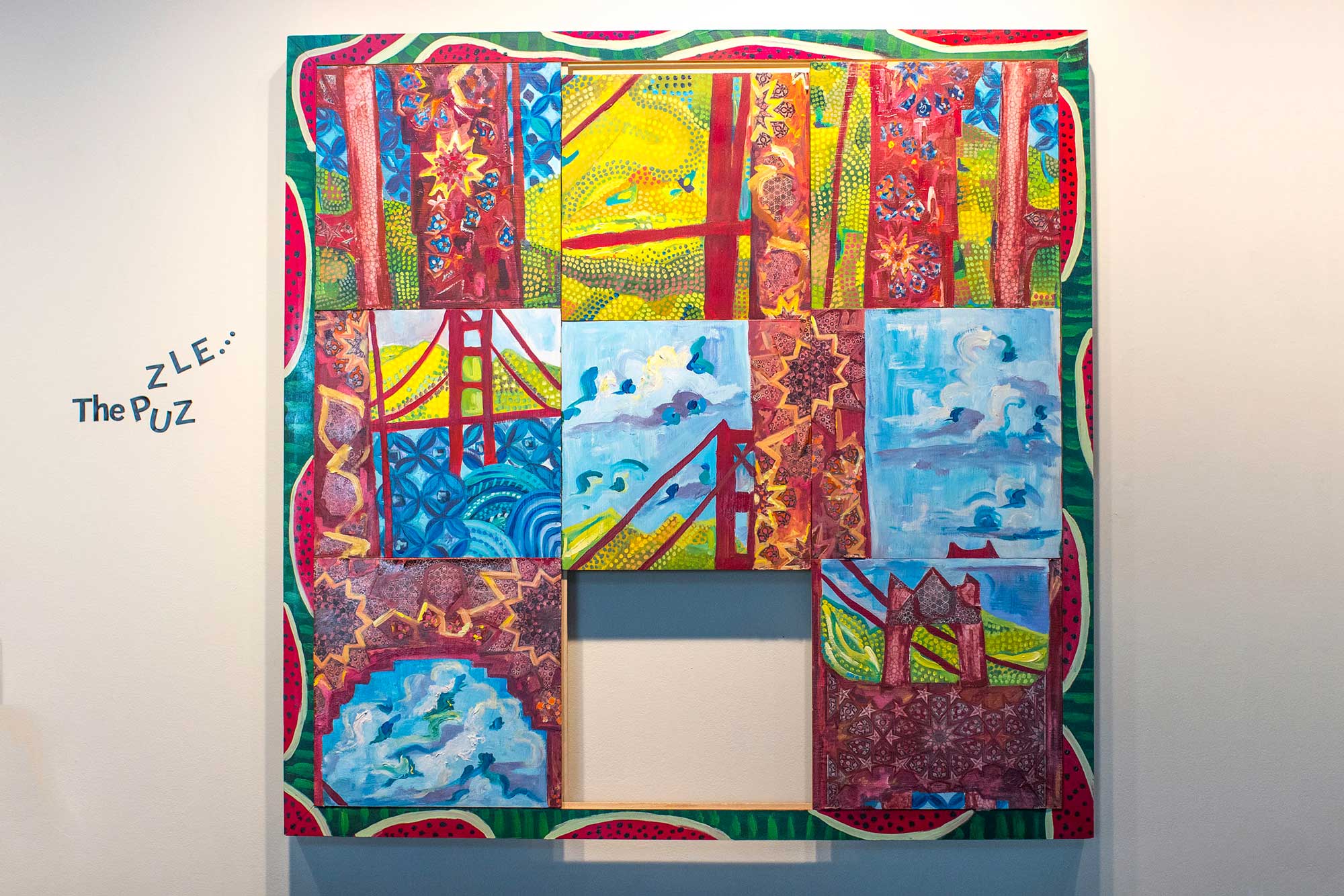 Haghtalab's thesis project, shown above in UVA's Ruffin Gallery, was a painting that can be moved into more than 70 different combinations. (Photo by Sanjay Suchak, University Communications)
Haghtalab declared a second major in studio art with a concentration in painting, which required an extra year of classes to finish. Since then, she has shown her art in galleries on Grounds and in Charlottesville, had art published in several local publications and created a painting for the Omid Foundation, raising money to help women in need in Iran.
Haghtalab's thesis project is a painting designed as a puzzle, with panels that slide into more than 70 different combinations.
"The work is all about interaction and inviting people to interact with my art and the process of art making," she said. "I enjoyed creating it, and now I want my audience to also experience that process and enjoy creating art."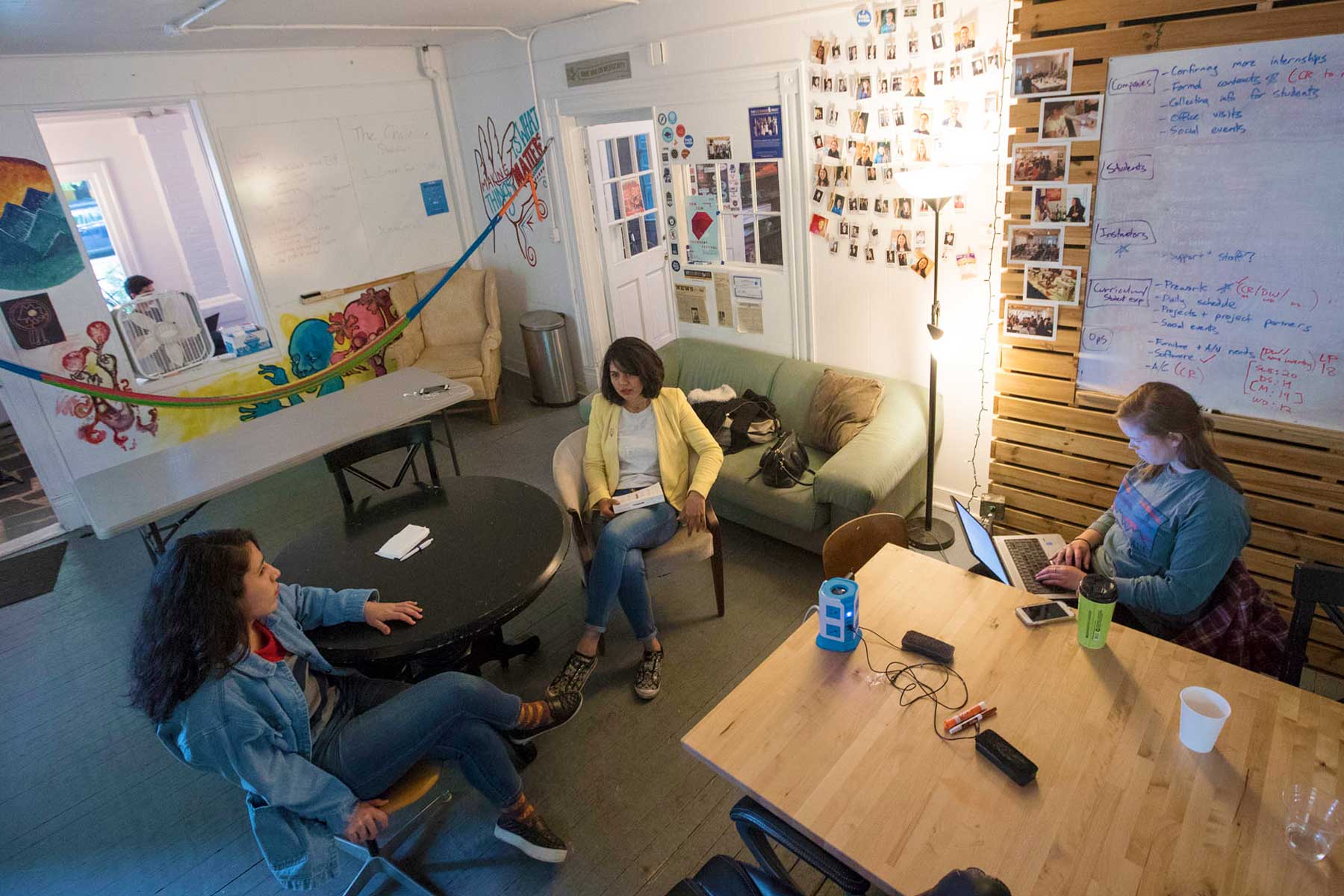 Haghtalab, shown above in HackCville's headquarters, got involved in the student-led entrepreneurship group last year.
At HackCville, Haghtalab learned that she also loves creating businesses. She got involved with the entrepreneurship hub last summer and now serves as its alumni relations coordinator.
Through HackCville, she has taken classes in graphic design and entrepreneurship and helped several student groups working on different startups. She also connected with a mentor, alumna Kaitlyn Houk Witman, who works in marketing in Oakland, California.
"I am interested in moving out West eventually, and Kaitlyn has been phenomenal," Haghtalab said. "She has helped me with my résumé, introduced me to so many people when I visited San Francisco and still checks in with me every other week."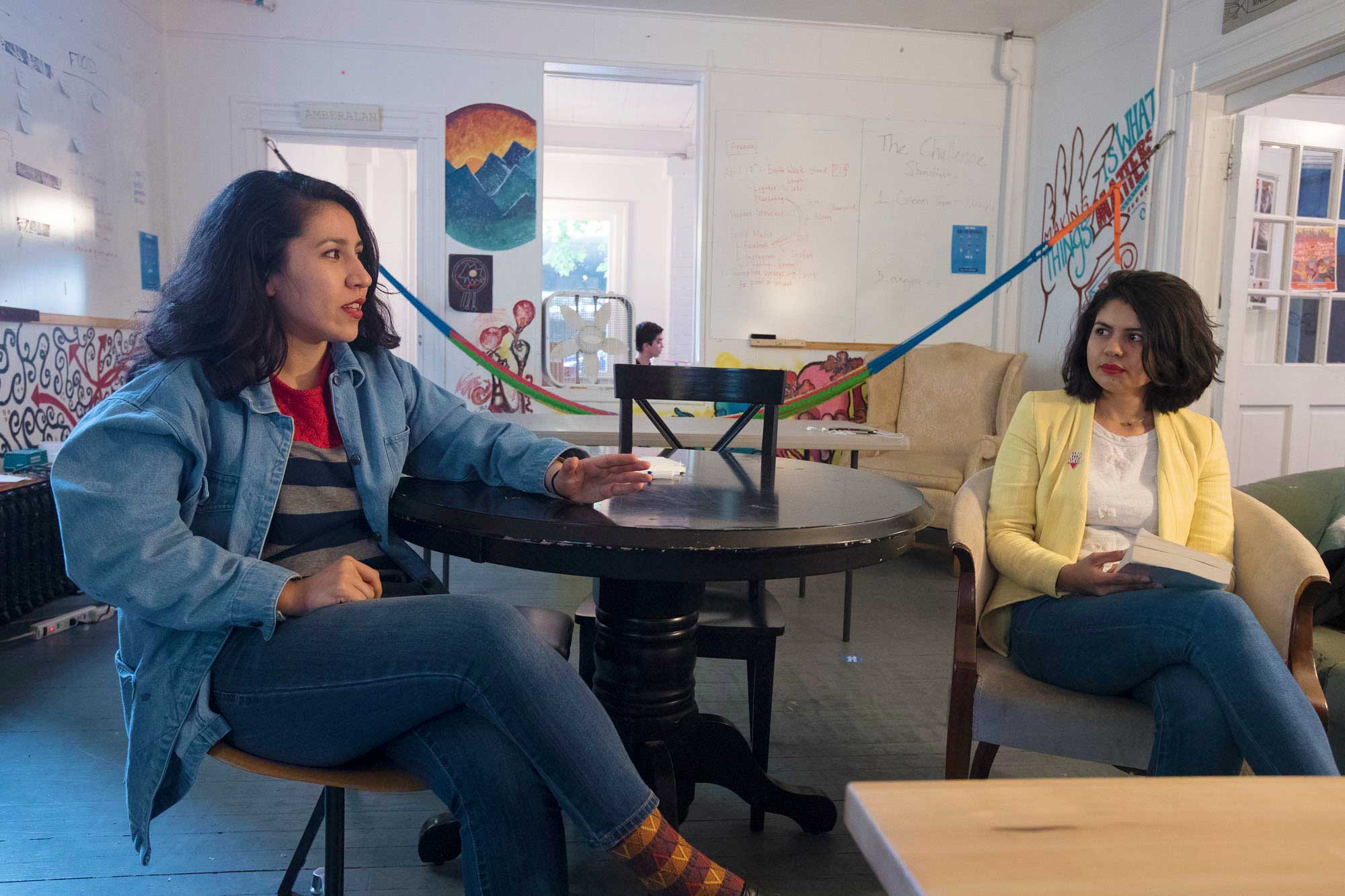 Class of 2017: Artist, Entrepreneur Finds New Life After Emigrating From Iran
Haghtalab's sister, Parisa, shown above, also will graduate this week, from the McIntire School of Commerce. The sisters share an interest in entrepreneurship.
"Entrepreneurs are always creating something out of nothing, and it usually starts with great intentions, such as helping others in one way or another," Haghtalab said. "Working with these people, I am always inspired. I love it."
After graduation, Haghtalab will continue to pursue entrepreneurship. She is currently working remotely as a user experience and user interface designer for Arrived.US, an app and online hub for immigrants that was created by a team of Google employees to provide information about housing, education, job opportunities, deportation risks and legal counsel options and other resources.
She hopes to keep up that work while looking for other opportunities and continuing to paint. For the moment, she intends to remain in Charlottesville.
"As I am learning more about the people in Charlottesville and the city, I am getting more and more excited about the opportunities here," she said. "The amount of things that this small city has to offer is truly remarkable."

(Editor's note: This is one of a series of profiles of members of the University of Virginia's Class of 2017.)
Media Contact
Article Information
May 18, 2017
/content/class-2017-artist-entrepreneur-finds-new-life-after-emigrating-iran