The United Nations Intergovernmental Panel on Climate Change last week issued a report that the world's oceans are heating drastically, adversely affecting sea life and the lives of people living along the coasts. The changes are widespread and will extend and intensify deep into the future unless greenhouse gas emissions are steeply reduced, according to the report.
The University of Virginia has conducted coastal research for decades, and is addressing coastal change from multiple angles, including in the arts and humanities, through its Environmental Resilience Institute and new Coastal Futures Conservatory. The conservatory and institute recently hosted a Coastal Futures Festival, which showcased environmental arts and sciences at the University and beyond.
Three faculty leaders with the Coastal Futures Conservatory discussed their efforts for readers of UVA Today. They are Karen McGlathery, a professor of environmental sciences and director of the Environmental Resilience Institute; Willis Jenkins, a professor of religion, ethics and environment; and Matthew Burtner, a music professor of composition and computer technologies. Jenkins and Burtner co-direct the Coastal Futures Conservatory.
Q. How is climate change affecting the coasts?
Karen McGlathery: More than half the world's population lives within 100 miles of the coast, and even more depend on coastal resources. People, property, livelihoods, cultures and health are all at risk from climate change. By 2100, there may be as many as 2 billion people who will become climate refugees in coastal regions around the world due to sea-level rise and storms. And a recent report estimated that nationally, the cost of hurricanes to the U.S. economy is $54 billion annually. It is essential that researchers cultivate collaboration and empower communities to build a more resilient society now and in the future.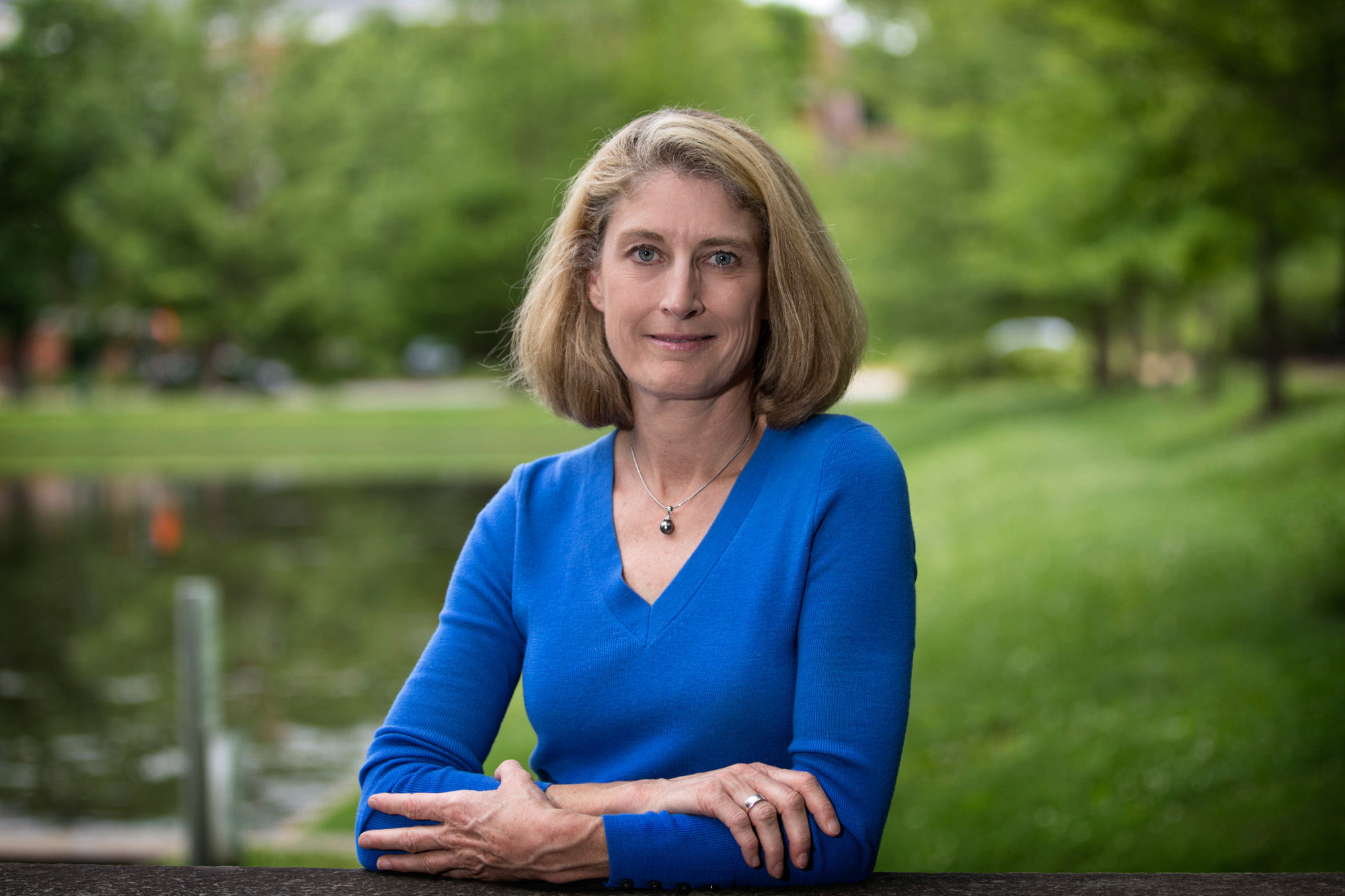 Karen McGlathery is a professor of environmental sciences and director of the Environmental Resilience Institute (Photo by Dan Addison, University Communications)
UVA has a long tradition as a global leader in coastal research, led over the last 30 years by the Virginia Coastal Reserve Long-Term Ecological Research program at our research center on the Eastern Shore. We study how healthy coastal ecosystems – barrier islands, salt marshes, seagrass meadows – are the first line of defense protecting coastal communities against sea-level rise and storms.
Coastal Futures is an inaugural theme of the Environmental Resilience Institute, which brings interdisciplinary teams together to link research with policy and practice in both rural and urban settings. One of the biggest opportunities we have is to bridge science, arts and the humanities in ways that connect people with their environment to help them understand and empathize with environmental change. Ultimately this collaboration and awareness will help communities make informed decisions about pathways that will lead to a better future.
Q. What is the Coastal Futures Conservatory and what are its goals?
Willis Jenkins: Funded as a humanities lab by UVA's Institute for Humanities & Global Cultures, the Coastal Futures Conservatory integrates arts and humanities into UVA's long-standing program for investigating coastal change. In partnership with the Virginia Coast Reserve Long-Term Ecological Research site on the Eastern Shore and the Environmental Resilience Institute, the conservatory aims to connect research from arts and humanities with sciences of coastal change in ways that can deepen public understanding and stimulate cultural imaginations.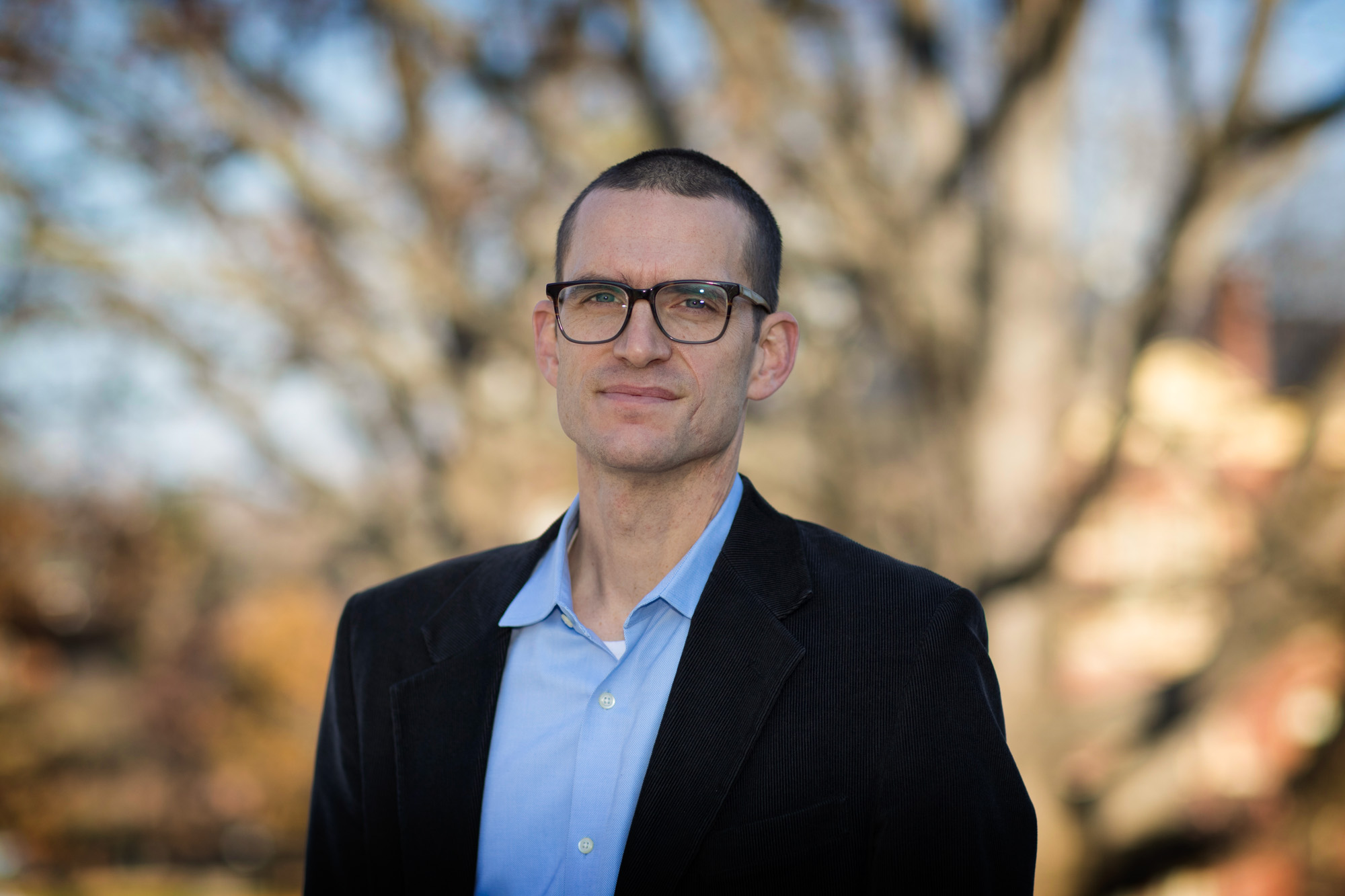 Willis Jenkins is a professor of religion, ethics and environment and co-director of the Coastal Futures Conservatory (Photo by Dan Addison, University Communications)
Some of our most intriguing projects involve researchers from music and from environmental science developing acoustic monitoring equipment together, and in the process formulating unexpected research questions. Some of that research then finds expression not only in scientific papers but also in musical expression. Other fellows are working from comparative literature to illuminate cultural responses to hurricanes and the role of the arts in cultural resilience, and from history on the political forces that have shaped coastal development along the Eastern Shore.
Why call it a conservatory? The Coastal Futures Conservatory recently joined the international Humanities for the Environment Observatories network – a global initiative connecting regional attention to rapid environmental change from humanities perspectives. But instead of an "observatory" we signal our focus on listening with "conservatory." A conservatory can mean a school of music or a greenhouse, and it shares a semantic root with "conservation." The Coastal Futures Conservatory borrows from all three meanings: a school of music that teaches participants how to listen to and compose with dynamic environments, a school of humanistic inquiry into cultural change within greenhouse earth, and a school of science that connects culture with conservation.
The conservatory organizes research collaboration and public engagement around listening, in several distinct ways. In the most literal form, we invite participants to listen to their environments in unexpected ways, sometimes by designing listening stations at sites of research significance. We also create ways to "listen to science" by sonifying data sets and creating public performances of ecoacoustic compositions in which audiences can interact with research from changing environments in a different register. We listen across disciplines and also across political boundaries by convening research exchanges with Global South partner sites.
Q. What is the role of music in addressing coastal changes?
Matthew Burtner: Our coasts border one big wrap-around ocean across which they are connected. The Coastal Futures Festival showcased research of the Virginia Coast Reserve Long Term Ecological Research site, examined through the lens of music and the humanities. It did this in a global context from the Arctic to the Antarctic and coasts in between. And in the Barrier Islands Center sound art exhibition on the Eastern Shore – which runs through December – you can hear music made from seagrass meadows, tidal patterns, ocean acidification, oyster reefs, coral reefs, Arctic animals, coastal erosion and sea level rise.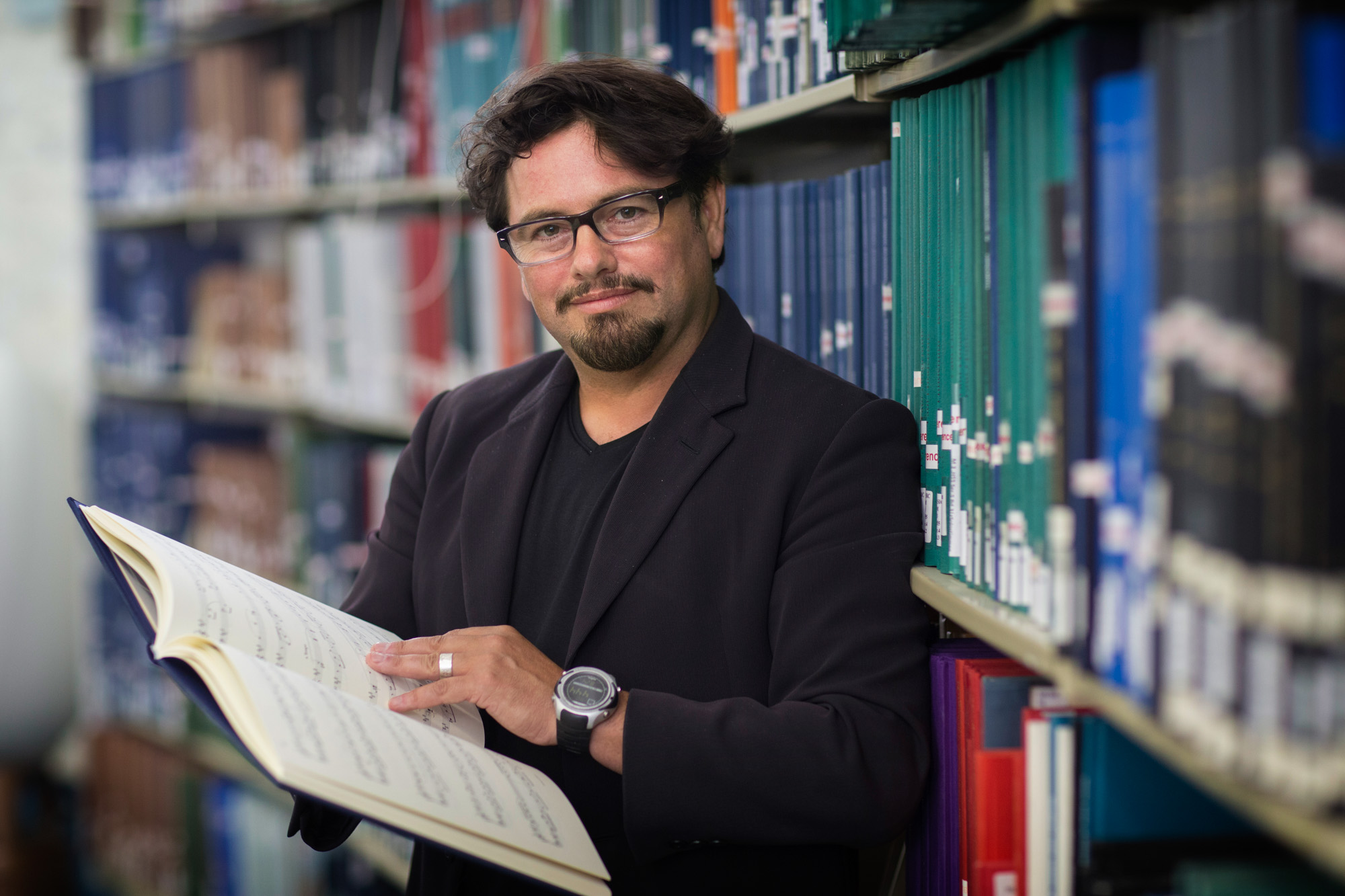 Matthew Burtner is a music professor of composition and computer technologies and co-director of the Coastal Futures Conservatory (Photo by Dan Addison, University Communications)
We were honored to host sound artists from around the world who are working with scientists to understand coastal futures. Some of our featured composers included
Fjóla Evans from Iceland, Leah Barclay from Australia and Rob Mackay from the U.K. Alumni and current faculty and students also presented new work, including Lemon Guo, Christopher Luna-Mega, Peter Swendsen, Erik DeLuca and others. We were pleased to welcome leading musicians too, such as four-time Grammy-winning ensemble Eighth Blackbird and other international composers, while showcasing artwork from UVA about the Virginia coast.
By bringing disparate disciplines together around the common theme of coastal futures the conservatory creates a rich forum for the cross-pollination of ideas and methodologies. Personally, the collaborative approach of the conservatory has been incredibly inspiring to me, and just a lot of fun to develop. Working with Karen McGlathery and Willis Jenkins, and all the Conservatory Fellows and Virginia Coast Reserve scientists has been extremely rewarding and productive. It's also exciting to see new research coming out of this endeavor already in the form of scholarship, scientific experiments and sound artworks.
Article Information
September 30, 2019
/content/coastal-futures-conservatory-merges-science-arts-humanities-environment