In 1964, the first two women enrolled in the University of Virginia's Darden School of Business. Today, 200-plus women are studying at Darden, continuing the legacy begun over 50 years ago.
During the 1960s, women trickled into Darden by ones and twos. However, by 1978 – the same year that one of those first female enrollees, Betty Sue Peabody, was named president of Citibank, New York State – there were 39 women in Darden's graduating class.
Today, women account for 34 percent of Darden's enrollment and admissions officials expect the numbers to increase as the school continues to grow efforts to recruit more female business students and faculty members. This summer, Darden joined 45 other business schools gathered at the White House to commit to a set of best practices for helping women succeed in business school and in the workplace.
More women are also enrolling in business programs at the undergraduate level. At UVA's McIntire School of Commerce, for example,, 45 percent of current undergraduate students are female.
"Being a woman in business can be challenging at times, but my perception is that there has never been a better time," second-year Darden student Mimi West said.
West and her female classmates come from many countries and walks of life, including Mormon communities in the U.S. and Muslim communities halfway around the world. Some are mothers; some are working full-time while at Darden. Some hope to work outside the country; others aspire to top positions in American companies; others hope to start their own companies.
These are some of their stories.
Virly Hayati – Darden MBA Class of 2016
Virly Hayati moved to Charlottesville from Indonesia with her husband and two young children when her employer, the largest Indonesian public financial institution, sponsored her studies as part of its efforts to broaden employees' international experience.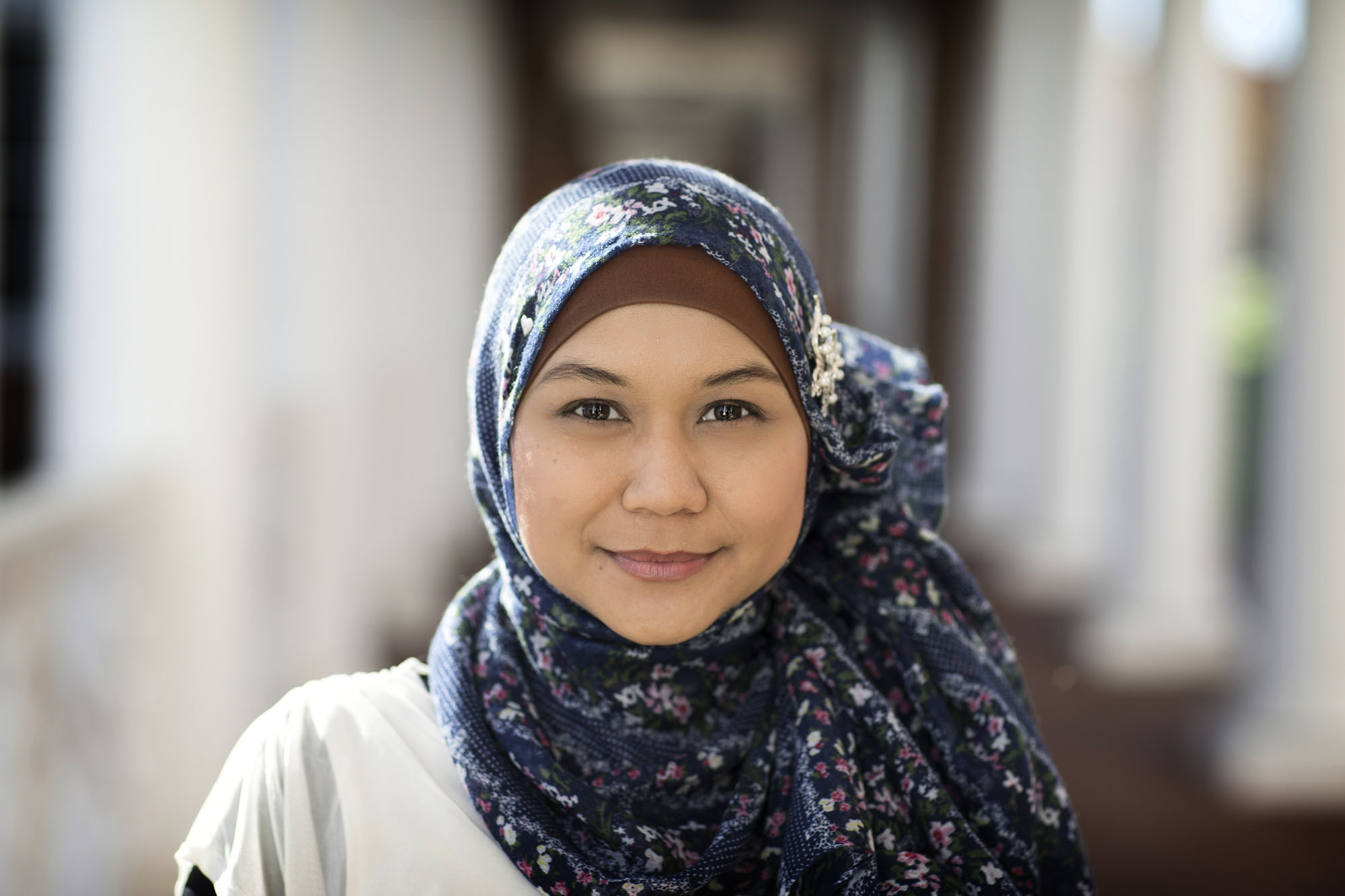 After graduation, Hayati is eager to give back to her country by bringing lessons learned at Darden to the public company. Eventually, she hopes to start a program teaching entrepreneurship to Indonesian children, encouraging them to see themselves as leaders even though others did not always see her that way.
"Certain people questioned my decision to take an MBA because I am a mother; they perceive it as kind of selfish," she said. "But when you have a family, every decision is yours and your family's. My husband and I discussed it and we believe that this experience brings value not only for me, but also for him and the kids."
Aside from a grueling 30-hour plane journey with an infant and toddler, the experience has been positive. Her children are meeting children from many backgrounds – an education they would have missed in their more homogeneous Indonesian community. Hayati also hopes her daughter is learning from her commitment to work and family.
"Some people conceive that, if you are a woman, you are able to follow your passion in your career until you are married, but after that your only focus will be your family," she said. "I want to say that you can do both. You can maintain your career and have a harmonious family. I believe by good planning and time management, even as a mother, you will have enough time to pursue your career, establish a family and contribute to the community. That is something that I think really needs to be embraced."
Casey Floyd – Darden Global Executive MBA Class of 2017
Casey Floyd is in the unusual position of being both a Darden employee and an MBA candidate. Floyd spent three years as Darden's director of corporate relations and is now director of open enrollment for executive education. She holds an MBA from a smaller program, but decided to pursue a Darden degree after witnessing its transformative impact on students.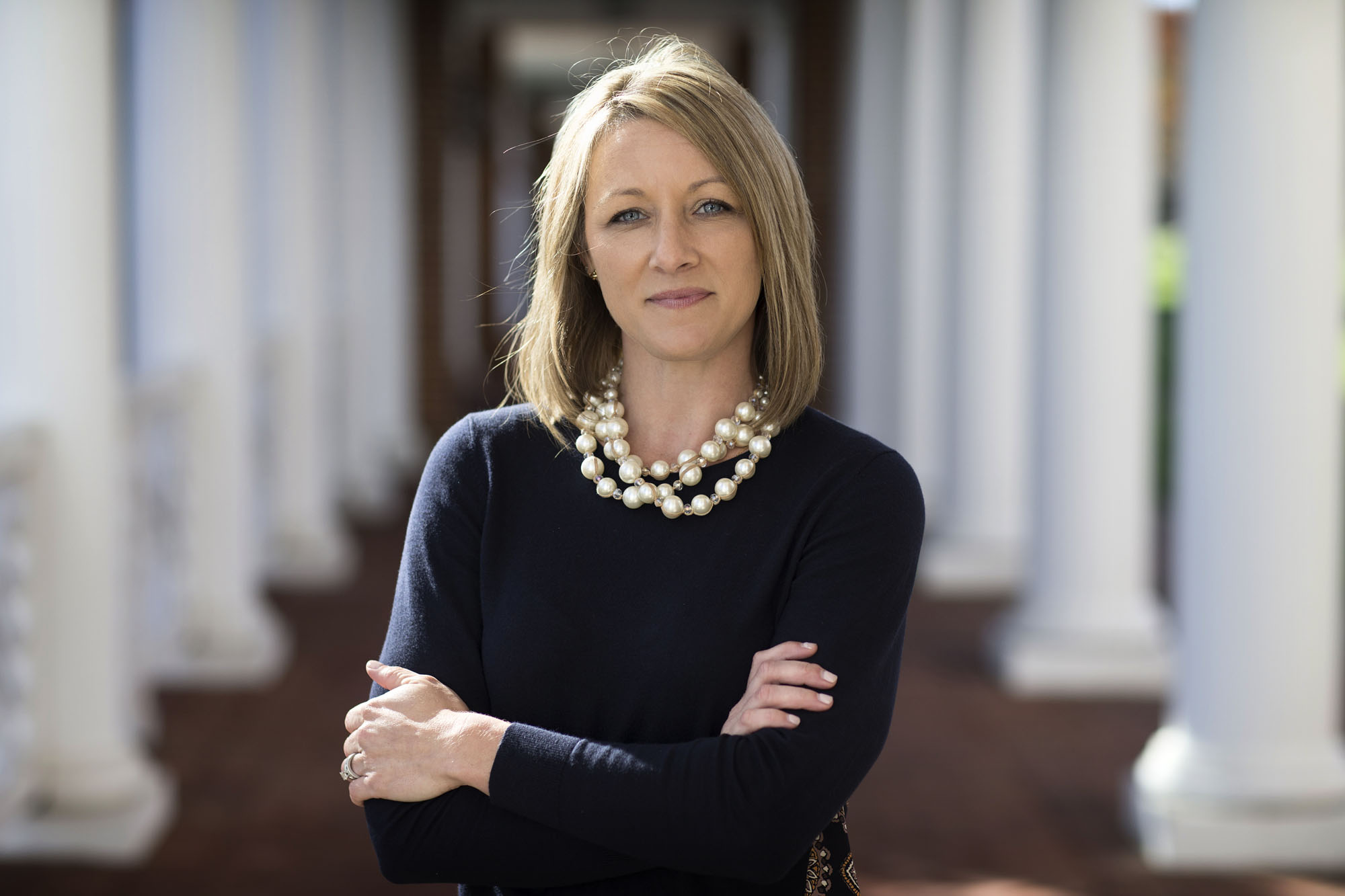 An employer once told Floyd – the first college graduate in her family – that she could not pursue an MBA and have a family. As a mother of a toddler, Floyd disproves that critic every day.  
"When someone tells me I can't do something, I want to move mountains," Floyd said. "I believe that women can help each other break down those walls."
Floyd chose Darden's Global MBA for Executives and works full-time while completing six two-week-long residencies in the U.S., Brazil, India, Europe and China. Currently, she is preparing for a trip to Brazil, researching the companies she will visit and preparing for family holiday celebrations upon her return.
"I have a great support network that is excited for the finish line and willing to endure the pleasures and pains throughout with me," Floyd said. "That's what makes it worthwhile."
Fernanda Seroa Da Motta Jordão – Darden MBA Class of 2017
Arriving in August from Rio de Janeiro, Fernanda Jordão eagerly jumped into life at Darden, joining clubs, serving as social chair for her section and preparing for one of Darden's Global Business Experiences – a spring trip to Japan. Jordão, who studied industrial engineering as an undergraduate and worked in management consulting prior to Darden, hopes to build a marketing career, combining engineering process-improvement strategies with business skills acquired at Darden.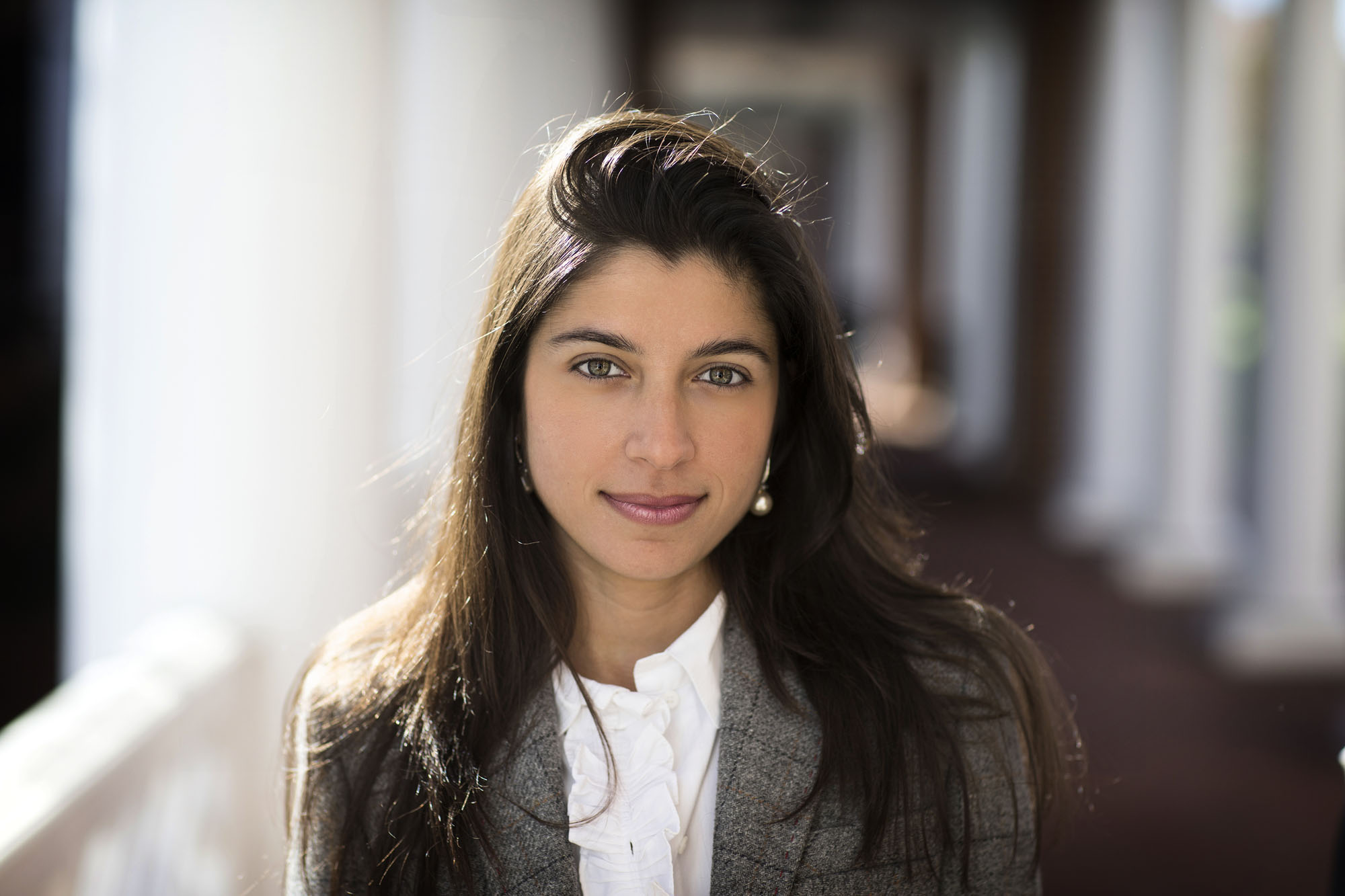 "I worked in a factory during an internship in college. When you are on the floor, you can see how everything works and see the problems that bottleneck production," Jordão said. "To be a great leader, you have to have an overview of the whole chain and understand how it works."
Jordão credits her work ethic to her mother, an urban planner, and her father, a civil engineer.
"My parents have shown me not to give up, to follow my dreams and to believe in myself," Jordão said. "I really appreciate that my mom has continued working, holds a senior position in her job and takes care of her home. She is so independent and I love that."
Mimi West – Darden MBA Class of 2016
Mimi West and her husband, both Mormon, were raising twin boys in Utah before she applied to Darden. West, a music major and opera singer, gave piano, voice and violin lessons from her home.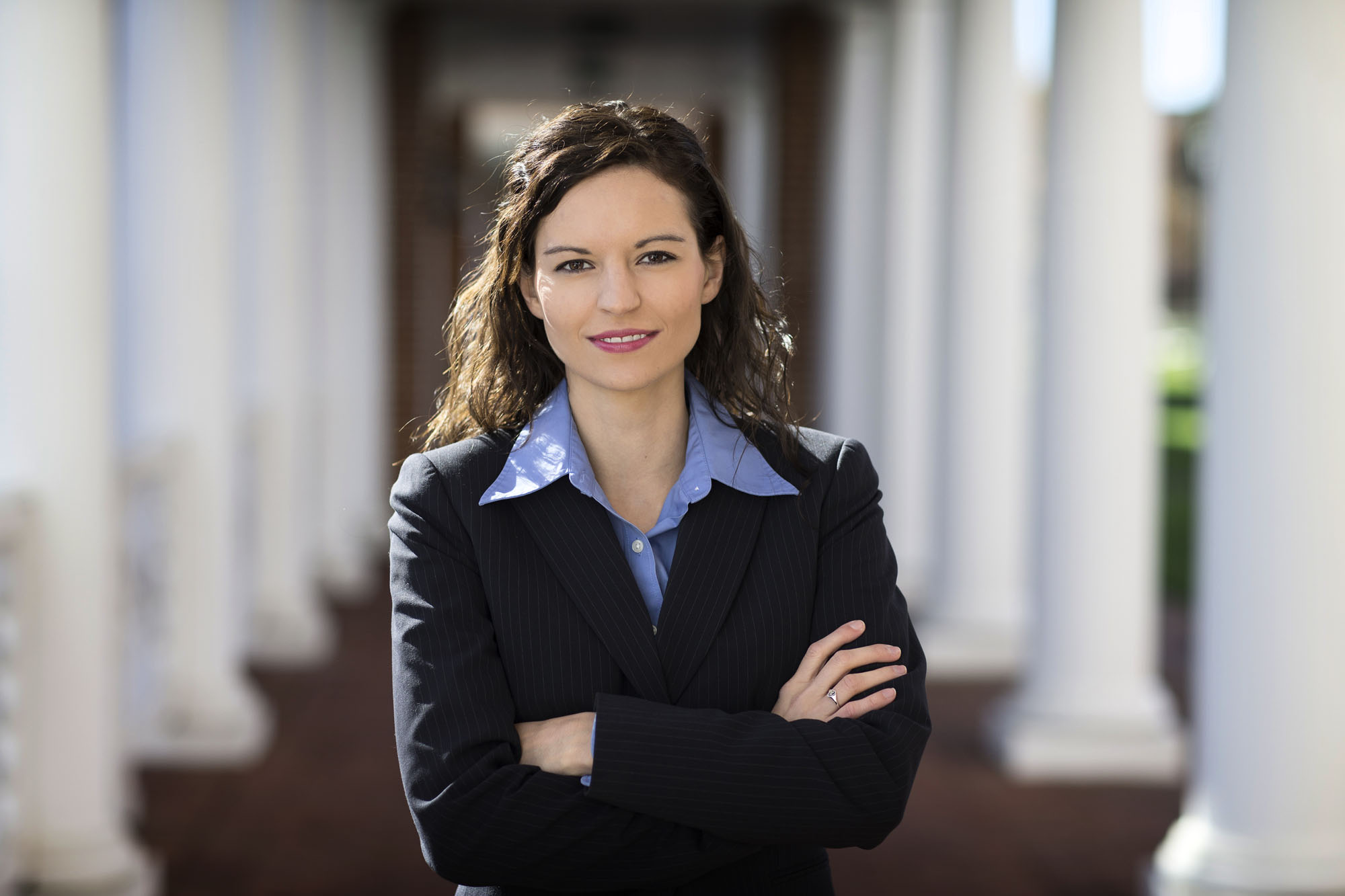 Like many Mormon women, West expected to work within the home, not outside of it. However, as she marketed her music lessons and founded an online music education program – Music Master Plan – she discovered a passion and talent for business. 
"I expanded my vision of what I was capable of," West said.
The transition to Darden was "a shock to my system," West said, with long hours studying unfamiliar finance concepts and little time with her family.
"For me, balance is kind of an illusion, but it is important to know how to integrate work and family," West said.  
That meant bringing her children to events at Darden to include them in her education and looking for jobs that prioritized family life. After graduation, West's family will move to Minneapolis, where she will work in Land O'Lakes Inc.'s marketing division – a job with a 40-hour workweek, advancement opportunities and competitive benefits.
West also expects that both she and her husband, who has been working on his own venture, will start new side businesses.
"The two of us are very entrepreneurial," she said. "We can't help but have different side businesses going on."
Media Contact
Article Information
December 2, 2015
/content/darden-celebrates-50-years-female-graduates