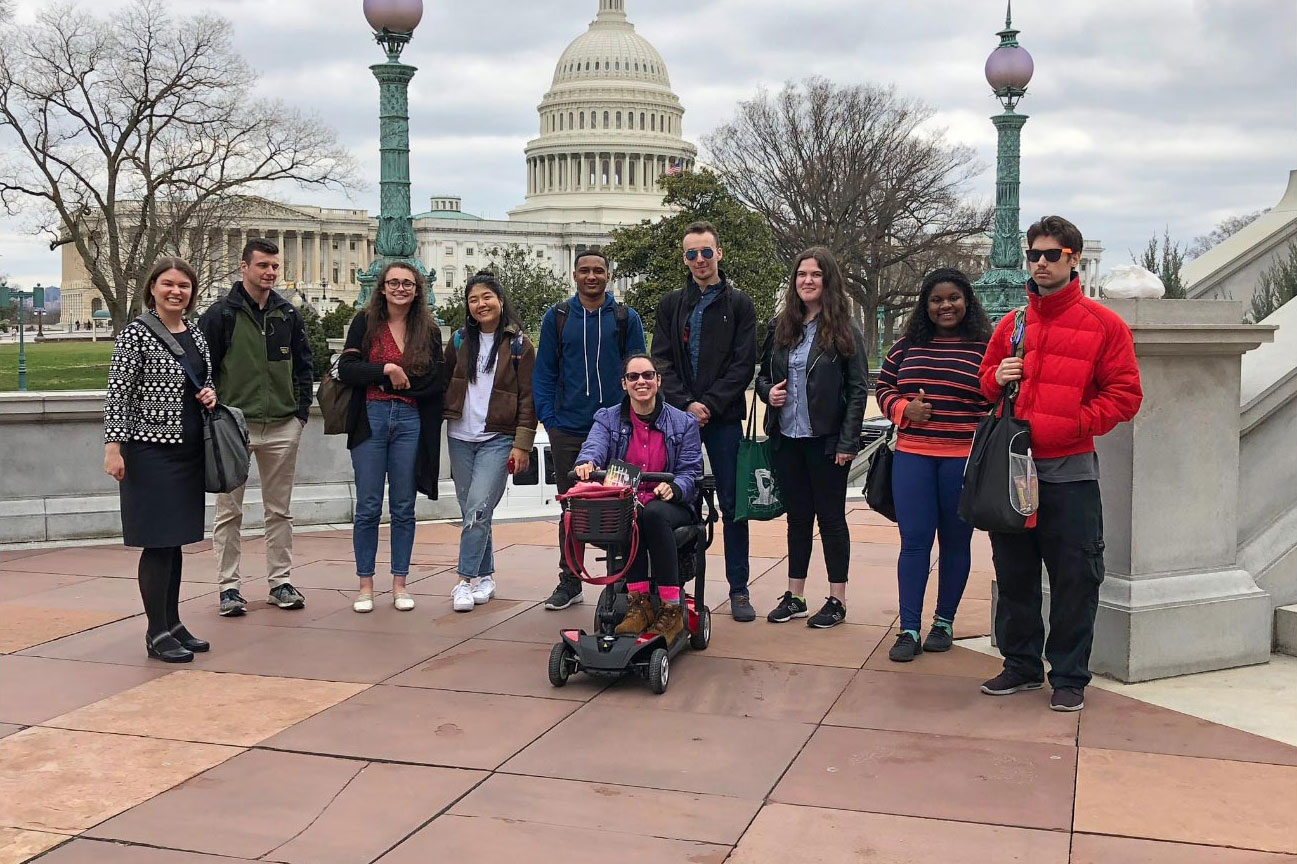 Ozment, left, took her students to Washington, D.C. to visit the Library of Congress and learn more about their music archives. (Contributed photo) 
Ozment and her students were part of an ongoing collaborative project, also called "ReSounding the Archives," between UVA, Virginia Tech and George Mason University, funded by 4-VA, a collaborative partnership among six Virginia universities. Students from each school researched and analyzed World War I songs from UVA's archives, and George Mason students recorded studio versions and even traveled to UVA to perform in a live "parlor concert" in front of a packed house in UVA's Garden Room.
Ozment's students visited several exhibitions featuring World War I music, including an exhibition at Woodrow Wilson's presidential library in Staunton and a behind-the-scenes tour of the Library of Congress, guided by music librarians. 
The songs they studied, now digitized and freely available on the ReSounding the Archives website, are catchy and patriotic, intended to rally the public to join the war effort. The songs were recorded by George Mason students Crystal Golden (soprano), Estrella Hong (piano) and producers Talha Mirza, Massimo Zaru Roque and Kyotaro Terai.
They gave students a lot to think about.