As summer approaches, there's already no shortage of reading lists for book lovers who look forward to having more time while traveling, vacationing or lounging on the porch. In the University of Virginia's English department and Creative Writing Program, several authors have new books, recently published or imminent, that readers might want to consider putting on their lists.
While drawing readers in with their compelling narratives, several of the authors write about current or longstanding societal issues through fiction, including race relations after the Civil War and today's controversies over elite education. Two nonfiction titles examine what stories are made of and why certain motifs appeal to us. One collection brings together stories that the late Sydney Blair, who directed the Creative Writing Program, had written or published before she died almost three years ago.
Let's dive in.
Bruce Holsinger, "The Gifted School"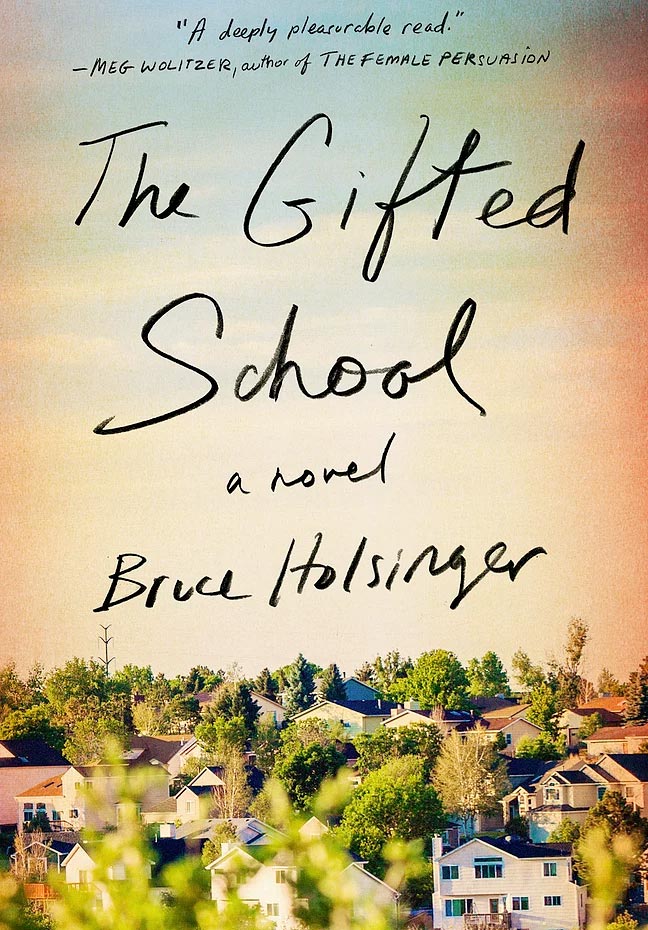 Initial reviews make it sound like this novel, due out July 2, is worth waiting just a few more weeks for. Holsinger's third novel, "The Gifted School," is unlike his first two; it takes place in a contemporary setting, for one thing. The topic – about what lengths parents will go to for their children's privileged education – could hardly be more timely.
Previously, Holsinger, a scholar of medieval literature, published "A Burnable Book" and "The Invention of Fire," two novels set in and around medieval London, with the poets Geoffrey Chaucer and John Gower as main characters. 
"I love writing historical fiction and will surely return to medieval England down the road, but I didn't want to get in a rut," Holsinger said. "'The Gifted School' is a novel I've been thinking about and playing with for almost 15 years, so the turn to contemporary fiction isn't so much of a switch as an oscillation, I suppose."
A recipient of a Guggenheim Fellowship, Holsinger is also the author or editor of six nonfiction books on medieval literature and culture.
From the publisher: "Good schools, stately houses, safe neighborhoods, all set against a beautiful landscape. What else could a family want? It was with high hopes for the future that four young couples separately chose Crystal, Colorado as the place to raise their children over a decade ago. Finding each other as friends further buoyed them over the ensuing years, as they juggled the stresses of parenthood, careers, and marriage. Even now, as the kids head for middle school, their individual interests and abilities becoming more and more distinct, the group of families has remained tight. But when an exclusive new school is introduced into the mix – an elite new standard to meet – it represents, at long last, one pressure too many."
Mary Beth Keane, "Ask Again, Yes"
This new novel from alumna Mary Beth Keane, "Ask Again, Yes," has already been named one of May's best by Barnes & Noble, a June Indie Next pick, a Goodreads "Hottest Reads of Summer" pick, and received several favorable reviews.
Keane, who earned her M.F.A. from the University in 2005, is also the author of "The Walking People" and "Fever."
From the publisher: "A profoundly moving novel about two neighboring families in a suburban town, the friendship between their children, a tragedy that reverberates over four decades, the daily intimacies of marriage, and the power of forgiveness.
"Francis Gleeson and Brian Stanhope, rookie cops in the NYPD, live next door to each other outside the city. What happens behind closed doors in both houses – the loneliness of Francis's wife, Lena, and the instability of Brian's wife, Anne, sets the stage for the explosive events to come.

"'Ask Again, Yes' is a deeply affecting exploration of the lifelong friendship and love that blossoms between Kate Gleeson and Peter Stanhope, born six months apart. One shocking night their loyalties are divided, and their bond will be tested again and again over the next 40 years."
Christopher Tilghman, "Thomas and Beal in the Midi"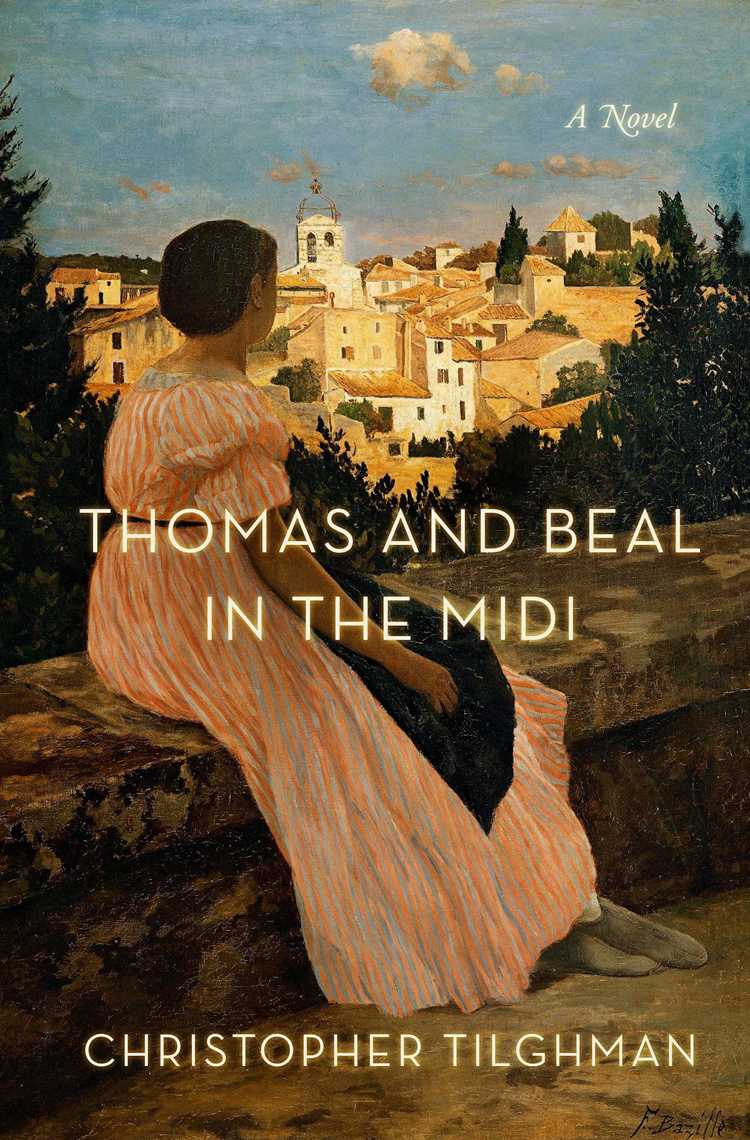 Available now, Chris Tilghman's new novel, "Thomas and Beal in the Midi," imagines what might've happened had one of his ancestors survived.
Tilghman, a professor in the Creative Writing Program, has published two other novels from his family history, "The Right-Hand Shore" in 2012 and "Mason's Retreat" (which first came out in 1996 before Tilghman published a revision in 2012).
"They are just stories that I keep wanting to tell about the same group of people," he said.
The publisher describes this novel as "a radiant work of deep insight and peerless imagination about the central dilemma of American history – the legacy of slavery and the Civil War – that explores the many ways that the past has an enduring hold over the present."
In an email, Tilghman wrote: "In 'The Right-Hand Shore,' Thomas, the son of the landowner, and Beal, the daughter of the black farm manager, fall in love and they escape to France to live as husband and wife. The new novel, 'Thomas and Beal in the Midi,' is about their lives in France, first living amongst student artists in Paris and then moving to the rural French south, the Midi, to run a vineyard and winery.
"[The] only thing I'd add is that this story of an interracial love affair in the 1890s is, like most of the material in these books, my own family history. Except in this case, the boy shot himself in 1894. This novel is my way of giving him, and his beloved, the life they never got to live."
Sydney Blair, "Honorable Men"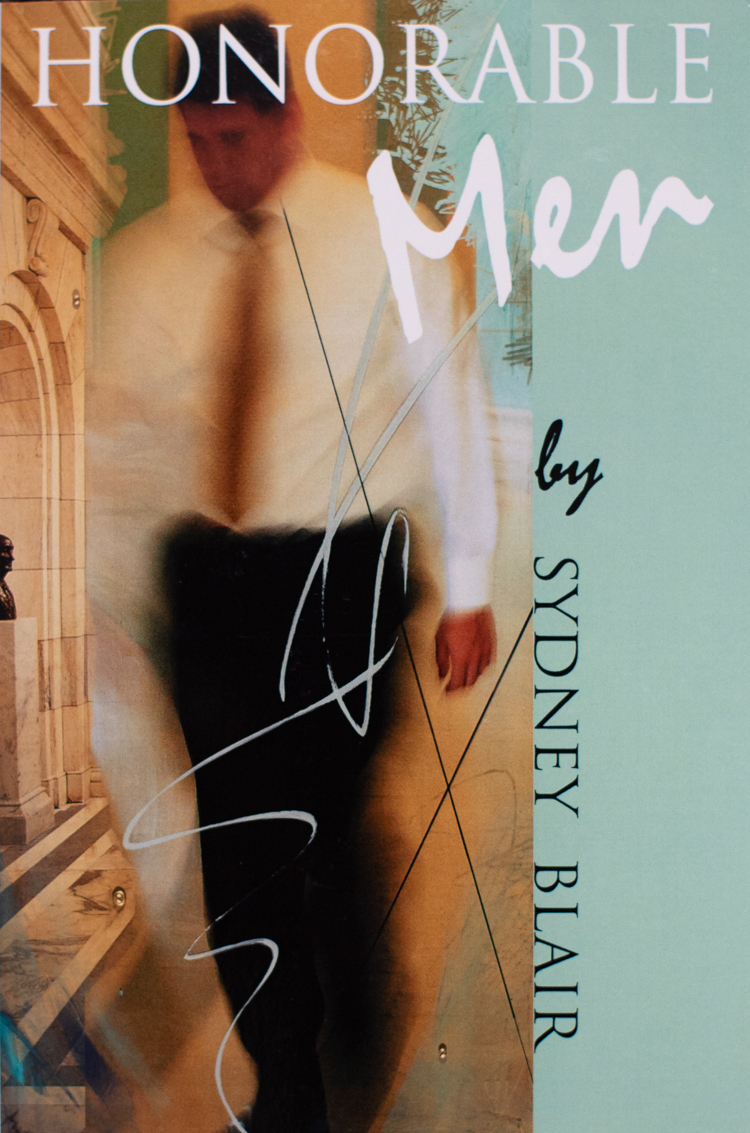 Blair's friend, Sheila McMillen, a former instructor in the English department, edited this posthumous collection of stories that she and Blair's two children published. The book is named for one of the stories, "Honorable Men." It is available locally and should be available online later this summer.
Some of the 10 stories were previously published in magazines such as the American Scholar, Callaloo and the Texas Review.
"I would say the stories convey with subtlety and empathy the complicated relationships between men and women, primarily, but also examine the tangled – and often fraught – ways in which families and friends try to connect," McMillen said in an email.
After graduating from the Creative Writing Program in 1986 with a Master of Fine Arts degree, Blair remained to teach in the program and stayed for 30 years. She twice served as its director, from 1991 to 1995 and from 2006 to 2009. Her novel, "Buffalo," won the Virginia Prize for Fiction in 1991.
She died unexpectedly of complications from pancreatitis at age 67 in December 2016.
Michael Knight, "At Briarwood School for Girls"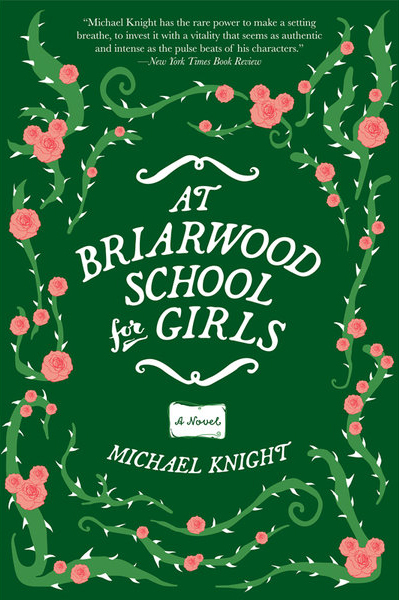 Knight, who received his M.F.A. in 1996, has published a half-dozen novels and short story collections. He teaches at the University of Tennessee in Knoxville.
From the publisher: "It's 1994 and Lenore Littlefield is a junior at Briarwood School for Girls. She plays basketball. She hates her roommate. History is her favorite subject. She has told no one that she's pregnant. Everything, in other words, is under control.
"Meanwhile, Disney has announced plans to build a new theme park just up the road, a 'Technicolor simulacrum of American History' [as the author calls it] right in the middle of one of the most history-rich regions of the country. If successful, the development will forever alter the character of Prince William County, Virginia, and have unforeseeable consequences for the school.
"When the threat of the theme park begins to intrude on the lives of the faculty and students at Briarwood, secrets will be revealed and unexpected alliances will form. Lenore must decide whom she can trust."
Jane Alison, "Meander, Spiral, Explode: Design and Pattern in Narrative"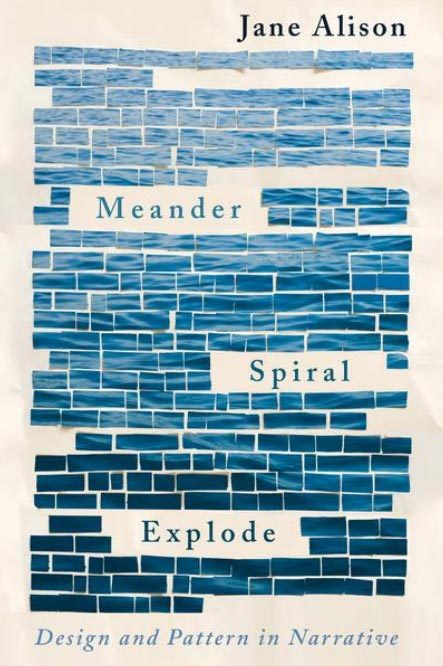 Alison, a UVA professor of creative writing, has published four novels, a memoir and a translation of Ovid's stories of sexual transformation, "Change Me." Her latest book, "Meander, Spiral, Explode: Design and Pattern in Narrative" is nonfiction, however, and explores the shapes of stories, providing insight about the craft of writing.  
Publishers Weekly and the Chicago Review of Books both put it on their best book lists in April, when it was published.
"The book really came out of the past years of teaching creative writing and was well-fed by ideas (and arguments) of students here, grad and undergrad alike," she wrote in an email. A recent M.F.A. graduate, Ethan Feuer, made drawings for the book, and two others, Helen Chandler and Nichole LeFebvre, worked with her as researchers and readers, she said.
In the book's introduction, she writes, "For centuries there's been one path through fiction we're most likely to travel – one we're actually told to follow – and that's the dramatic arc: a situation arises, grows tense, reaches a peak, subsides. … So many other patterns run through nature, tracing other deep motions in life. Why not draw on them, too?"
She discusses writers of nonlinear prose in her "museum of specimens," including Nicholson Baker, Anne Carson, Marguerite Duras, Gabriel García Márquez, Jamaica Kincaid, Clarice Lispector, Susan Minot, David Mitchell, Caryl Phillips, Mary Robison and W. G. Sebald.
Paul Cantor, "Pop Culture and the Dark Side of the American Dream: Con Men, Gangsters, Drug Lords and Zombies"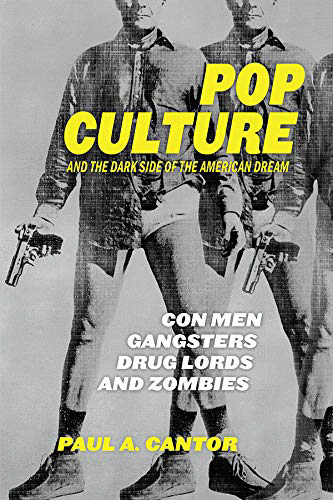 "Pop Culture and the Dark Side of the American Dream: Con Men, Gangsters, Drug Lords and Zombies"
Cantor, a Shakespeare scholar in the English department, also tackles popular culture in books, film and television. His book, "Pop Culture and the Dark Side of the American Dream: Con Men, Gangsters, Drug Lords and Zombies," is his third book in this vein.
In "Gilligan Unbound: Pop Culture in the Age of Globalization," published in 2003, he analyzed four TV shows: "Gillian's Island," "Star Trek," "The Simpsons" and "The X-Files."
He published "The Invisible Hand in Popular Culture: Liberty vs. Authority in American Film and TV" in 2012.
From the publisher: "Paul Cantor finds new depth in familiar landmarks of popular culture. He invokes Shakespearean models to show that the concept of the tragic hero can help us understand why we are both repelled by and drawn to figures such as Vito and Michael Corleone [from 'The Godfather'] or Walter White [from the TV show 'Breaking Bad'].
"In imaginative variants of a Wild West setting, popular culture has served up disturbing – and yet strangely compelling – images of what happens when people move beyond the borders of law and order. Beginning with 'Huckleberry Finn' and ending with 'The Walking Dead,' Cantor … demonstrates that, at its best, popular culture raises thoughtful questions about the validity and viability of the American dream, thus deepening our understanding of America itself."
Article Information
June 4, 2019
/content/dive-summer-reading-7-new-books-uva-english-faculty-alums