University of Virginia student Valencia Lagbo was nervous heading into her first session as a summer orientation leader. Mainly, she feared that a new virtual event called "HoosHome" – taking place over the Zoom videoconferencing platform – would make it hard to engage, and, subsequently, bond with the incoming first-year and transfer students.
But just a few minutes in, the rising third-year student from Virginia Beach realized she had nothing to worry about.
Now, more than a week later, Lagbo can't say enough good things about HoosHome.
"It has been going much better than I imagined," she said. "I find that if you are completely and utterly yourself, it helps people to open up. When you share and show that you trust them, even though we are all strangers, the orientees often quickly follow.
"People have been very receptive, and some have even expressed outright excitement to connect for the rest of the summer."
This year, due to the coronavirus global pandemic, the bulk of UVA's summer orientation program is focusing on registration and course advising.
Depending on which school they are enrolling in, students receive emails or messages to their Student Information System accounts with specific dates and times to join a Zoom session.
"For students in the College of Arts & Sciences, if they're prepared and have watched the advising webinar ahead of time, and have populated their shopping cart with classes, they could be done in a matter of 10 minutes," said Sarah Dodge, assistant director of the Office of Orientation and New Student Programs. "But if they need help, that's where they can go into a Zoom room and talk with a dean or an orientation leader about their course load."
Students who miss their session – or those wishing to register for additional classes, join waitlists or tweak their schedules – will have another chance in early August.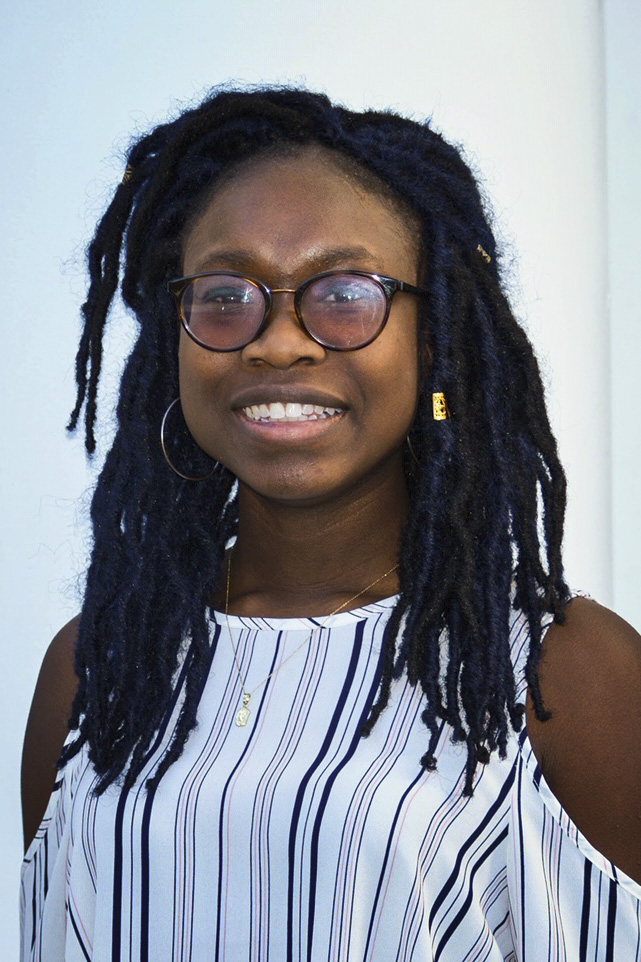 Rising third-year student Valencia Lagbo says "HoosHome" has worked well so far. (Contributed photo)
Part of this year's program includes orientation leaders facilitating HoosHome, a two-hour, small-group meeting experience for students over Zoom that meets on a recurring basis over four weeks.  
"It's not content-heavy, but a chance to get to know each other, with lots of ice-breakers," Dodge said.
After the end of each HoosHome session, Lagbo – a student in UVA's Batten School of Leadership and Public Policy – emails her phone number to orientees wishing to talk on a more personal level.
"People have expressed worries about tips and tricks in navigating UVA, what UVA 'culture' is like, what dorms are like, where they can eat, what are the best classes and professors, etc.," she said. "They worry about things that cannot be answered through deans or other faculty, HoosHome social bonding or course enrollment advising. They want to be able to fit in like any UVA student. Providing my number [has] allowed people to be real and open about their worries with me, where they may have been nervous to share it over Zoom."
Dodge said the feedback she has received about HoosHome has been positive.
"People are really excited to connect … and see some faces that aren't their immediate family, who they've been in quarantine with the whole time, and potentially meet some new friends," she said.
As part of orientation, UVA President Jim Ryan, Provost Liz Magill, Dean of Students Allen Groves and Director of Athletics Carla Williams offer messages of welcome and support via a pre-recorded video:
Orientation is also offering a wide array of new virtual events and activities – including webinars and workshops on a wide range of topics, virtual 5K races, yoga, e-sports tournaments and bingo – that are aimed at building community by helping connect students with orientation leaders and each other.
"We really tried to get a little something for everybody," Dodge said.
Dodge said a number of the engagement workshops being offered will also be available in recorded format in case students are having Wi-Fi issues or are unavailable to attend in real time. Students can make requests for videos by emailing Orientation@virginia.edu.
"We know that students are craving more in-person interaction, and so if they're not able to do any of this stuff in the summer – that's totally OK by us," she said. "There will be programs and opportunities in the fall for students to build connection and community. We're providing a virtual space in the meantime that people can start to connect with one another."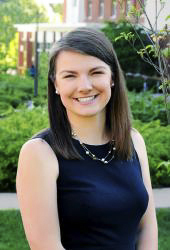 Sarah Dodge says students shouldn't hesitate to reach out with questions. (Contributed photo)
Dodge said the biggest thing students and parents need to know about summer orientation is the importance of checking their UVA email account on a daily basis.
"That's the main way that we, as well as other offices around the University, are communicating with students," she said. "Their UVA email inbox will be their hub of information. It's important for parents to understand that their children are receiving that information and to try and have consistent conversations about those emails that are coming through."
You can click here for all the latest information on summer orientation, including a schedule of events. Dodge and fellow staff and orientation leaders are also available to answer any and all questions.
"We know it's been a different year," Dodge said, "and are happy to help anybody who feels confused."
Article Information
July 15, 2020
/content/everything-students-and-parents-need-know-about-summer-orientation