Countdown to Final Exercises
Class of 2017 May 19-21 The Lawn
April 21, 2017
Final Exercises is the beginning of so many pursuits. With the greater good in their sights, more than 6,000 students and their 40,000 supporters will celebrate success and toast the future on May 19.
Here you can find their stories, get the background on the 2017 speakers, and watch a retrospective of the academic year. Looking for information on parking, timing, locations and other logistics? This Major Events site has all the details. Check back here regularly for new stories and content.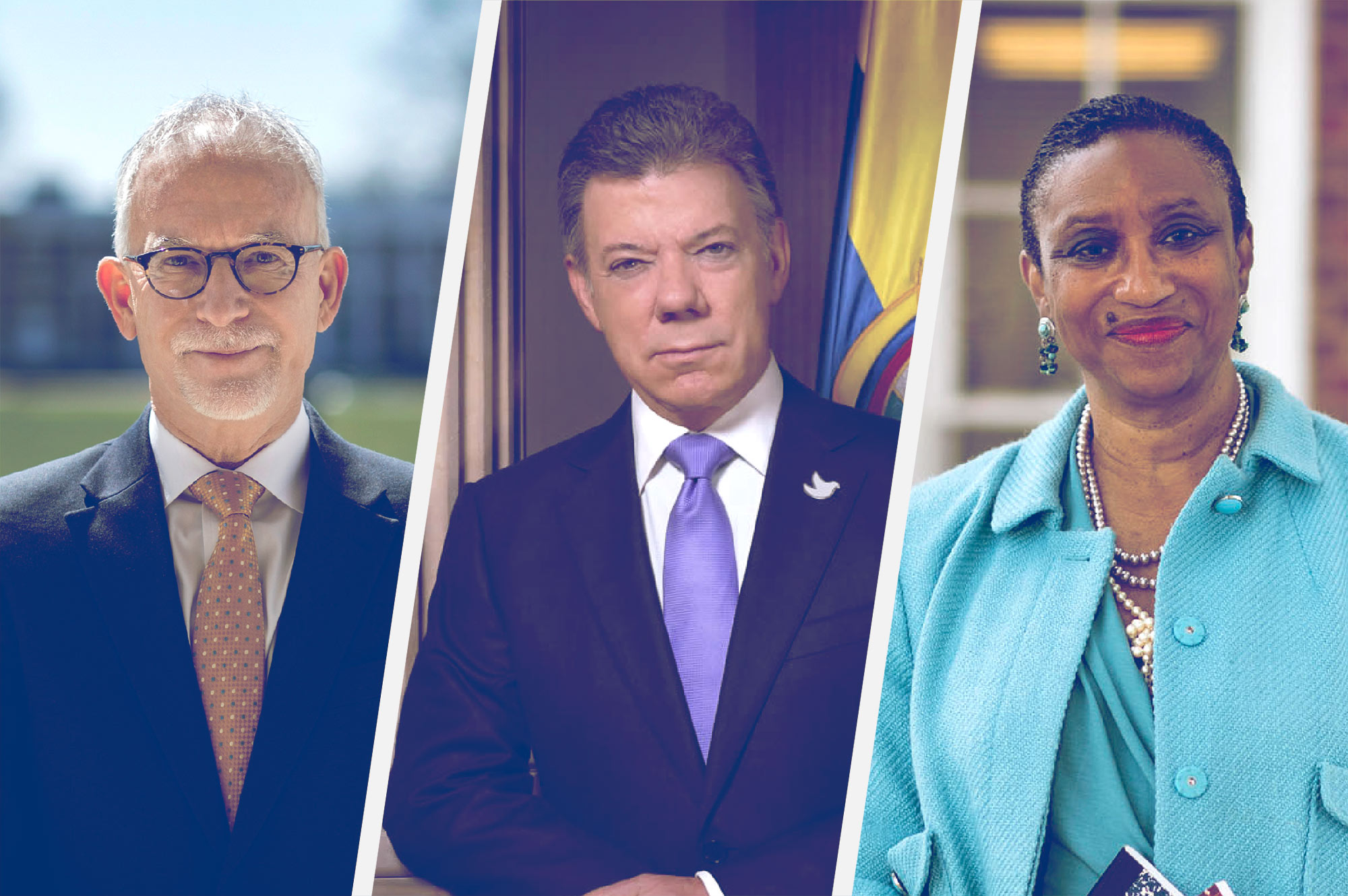 Juan Manuel Santos, a Nobel Laureate and president of Colombia, will address UVA students during Valedictory Exercises. Deborah E. McDowell, director of the Carter G. Woodson Institute for African-American and African Studies, and Robert C. Pianta, dean of the Curry School of Education, will speak at Finals Exercises.
Media Contact
Director of Media Management and Managing Editor, UVA Today Office of University Communications
rseal@virginia.edu 434-243-3492