Imagine a social app that looks and feels like a mashup between Instagram and TikTok, but has one key difference: Everything you see in your news feed is something you can actually go out and do, not just react to.
As you scroll down the screen, all you see are activities and events that will be taking place in the future – ones that have been personally curated for you based on your likes.
You can choose if you are interested in attending the events, invite friends to come along, suggest another activity or just create your own.
If you're not the outgoing type, the app has a special function that allows you to pick and choose what you want to do in a more discreet fashion or unobtrusively share your availability to sync with friends.
Sound cool? University of Virginia alumnus Mike Stadnisky and his team sure think so.
Stadnisky is part of Team Go, a company that has created an app, Go Events, which does all these things.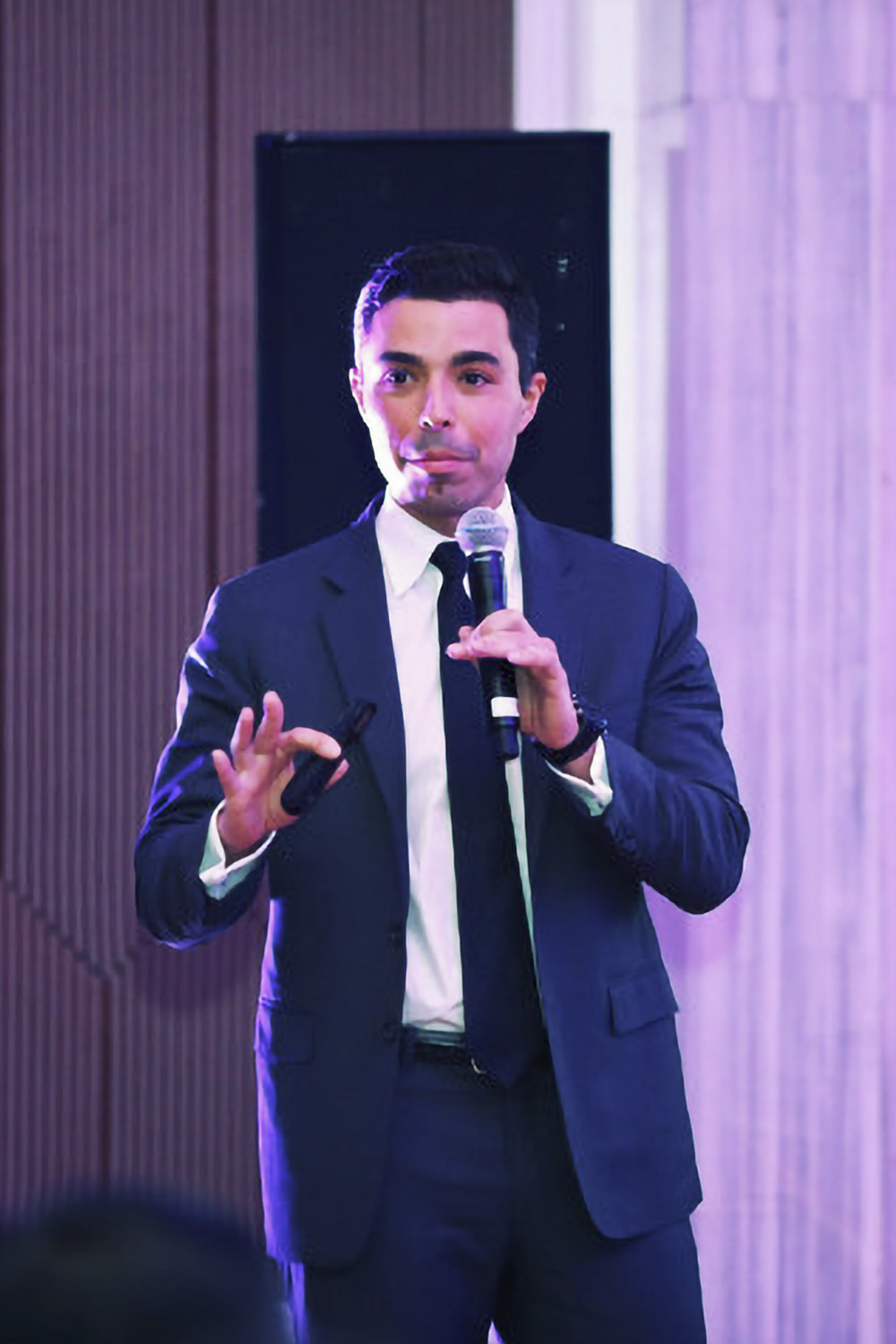 Within six months of its launch in New Zealand last year, "Go," as Stadnisky refers to it, became a top-three social app, according to Stadnisky, amassing more than 70,000 downloads.
Stadnisky said the app's success confirmed the company's research, which found that 83% of people consider spending time with their friends and family offline to be either very important or the most important thing in their life, and nearly 90% of those people want social technology to help make it happen. 
Stadnisky said the use of the word "Go" within the name of the app speaks to what the company is trying to achieve with social technology.
"Let's get off our screens and out with our friends, doing things we enjoy," Stadnisky said.
After a delay due to the pandemic, the app – which can be downloaded here – is set to debut in its first United States market, Los Angeles, this week.
CAV Angels, a nonprofit club that facilitates investment by members of the club in early-stage growth companies founded by, owned by, or managed by members of the UVA community, was an early investor in Go.
UVA Today caught up with Stadnisky to learn more.
Q. What is the main idea behind Go Events?
A. Go uses powerful artificial intelligence tools to cut the noise of event finding, making it easy and fun for you to find things you love to do, and people you love to do those things with.  Furthermore, it makes coordinating with friends frictionless. With a curated future-looking event feed, the ability to invite friends to events, and tools to plan the mundane to the amazing, Go uses social technology to bring friends together in real life more often.
No more text chains, calendar invites and churn of coordinating after you have performed the slog of finding something to do; Go brings the things you want to do and the people you want to do them with onto one platform.
"What we intend, however, is antithetical to the current paradigm of social media addiction. These platforms profit from more views and more time on platform, and their business model gravitates around that core; ours does not. Go wins and monetizes when you use the app to get together in the real world."

- Mike Stadnisky
UVA alumnus
Q. How has the pandemic played into the app's development?
A. We started building Go a little more than two years ago and certainly did not anticipate a global pandemic creating an opportunity for our app to shape the wave of resocialization. In practical terms, we shifted from a U.S. launch to a New Zealand launch in late 2020 during the app's early development and learned a huge amount with respect to marketing, hunger from brick-and-mortar businesses and opportunity in ticketing. 
We have the great advantage of having a branch chief of the National Institute of Allergy and Infectious Disease on our board, and co-founder Jesse Berns is an epidemiologist, so our view of where, when and how to launch were all informed by this – and we stand with our finger on the launch button as the U.S. opens. 
Q. Do you view yourselves as the Facebook antithesis?
A. We will live alongside Facebook, and current social media platforms, and are not competing directly. What we intend, however, is antithetical to the current paradigm of social media addiction. These platforms profit from more views and more time on platform, and their business model gravitates around that core; ours does not. Go wins and monetizes when you use the app to get together in the real world. 
Q. What do you feel are the major differences between Go and Facebook, as well as other social media platforms out there?
A. Social media platforms, including Facebook, rely on us spending more and more time staring at our devices in order to generate ad revenue. The more time we spend online, the less we spend with each other in the real world. This poses a significant problem for society; both the National Institutes of Health and American Psychological Association have determined that social media usage results in increased depression, loneliness and anxiety.
To disrupt the social technology space, a new vertical is required; we need a product that generates revenue by facilitating real-life interactions, rather than stifling them. 
Thus, the major difference that is core to the business and the app is that Go is an anti-FOMO engine, which brings us experiences that are rewarding and fulfilling. 
Q. How did you get involved with the company?
A. I have been working with the two co-founders since the inception of the company. Jesse and I share similar backgrounds in health informatics, and the opportunity to combine a data science approach to events, leverage my consumer marketing experience from Red Bull (before I started my Ph.D. at UVA, I was a brand manager there), and provide a solution that I would actually use was incredibly exciting. I was the first investor, and just recently took the executive chair of the board role.
Q. Has anything you studied or learned during your time as a UVA student been of particular benefit to what you are doing now?
A. Social technology has been a big pivot from my Ph.D. in microbiology and immunology!  That being said, there were two really critical experiences from UVA that were impactful in what I am doing now.
First, I lived on the Range and organized social events with and leveraging that community, which cut across graduate school designations. Organizing and drawing people to those events back then, and doing the same thing now, have not been improved at all with technology. Social technology in the form of social media has only made strong ties weaker, and we lack a solution to bring people together. 
Second, my first startup experiences were thanks to being at UVA.  I had the opportunity to moonlight with a [venture capital] fund and a UVA biomed startup, and those proved absolutely invaluable in understanding the foundations of fundraising, capital structure and product-market fit. 
Q. How did CAV Angels come on board as an investor? As an alumnus, was that something you helped facilitate?
A. CAV Angels is an incredible group, and I've had the privilege of being a member since early 2019 after my first exit and leaving Becton, Dickinson and Company. CAV Angels were investors in Phitonex, a startup where I was CEO, and they invested in late 2019. We successfully exited that business in late 2020 and I have been an active CAV Angels investor all along the way.   
As CAV Angels was such a great partner for me in Phitonex, CAV Angels were at the top of my list when considering how to add strategic partners and individuals with our angel round. I facilitated that process along with Rich Diemer (co-chair of CAV Angels), and the group has so much more than "just" capital, in the form on advice, networking and support.
Q. What gets you most excited about the app's potential?
A. We are at a critical juncture where the future will either look like a dystopian science fiction novel (most recently "Ready Player One") with everyone plugged in, interacting virtually OR where people are out doing fulfilling things, with their friends, coordinated frictionlessly in real life. 
After a horrific year filled with death and loneliness, we all want to see our friends and family again. And we all want to do all of the things we loved to do before the pandemic, again. We built the perfect piece of technology for you and me and everyone we know to do more of the things we love to do with people we love to do them with. And that's just so, so exciting.
Q. Is there anything else you'd like to add?
A. We absolutely love hearing from people who are using our app and those who share our mission – so if you are in L.A. or what we are doing resonates with you, please let us know and drop us a line.
Article Information
July 21, 2021
/content/go-new-social-app-aims-get-you-your-screen-and-out-friends