With what the 'Hoos had to endure in the year since a shocking first-round loss to University of Maryland-Baltimore County – critics proclaiming that they choked, that their style doesn't work in the postseason, that they're overrated – Saturday's celebration felt oh so sweet.
Heading into this weekend's Final Four in Minneapolis, the script has flipped.
Now it's the Cavaliers' mental toughness, perseverance and resiliency that is being lauded. (You can practically hear CBS commentator Jim Nantz's opening monologue, can't you?)
Truth is, they've had these traits all along.
They are traits that have extended beyond the wins and losses, starting with guard Kyle Guy and former forward Isaiah Wilkins (a member of last year's team) courageously revealing personal battles with anxiety and depression, respectively.
In a Facebook post last spring following last season's loss to UMBC, Guy wrote that having to be helped off the court by teammates as he was crying uncontrollably was a turning point.
"I vowed to not quit and to not let this define me. That feeling of drowning while being able to see everyone else breathe – I was going to work my ass off to never feel this way again," he wrote.
You might say a similar kind of mettle defined UVA's 1981 and 1984 Final Four teams. While those squads faced different kinds of challenges, both attacked them with a steely determination that reminds you of, well, a Coach Tony Bennett team.
The Road to Philly
Expectations were University Hall-high when Sampson, a 7-foot-4 wunderkind from Harrisonburg who spurned scholarship offers from the top programs in the country in favor of home-state UVA, arrived on Grounds in the fall of 1979.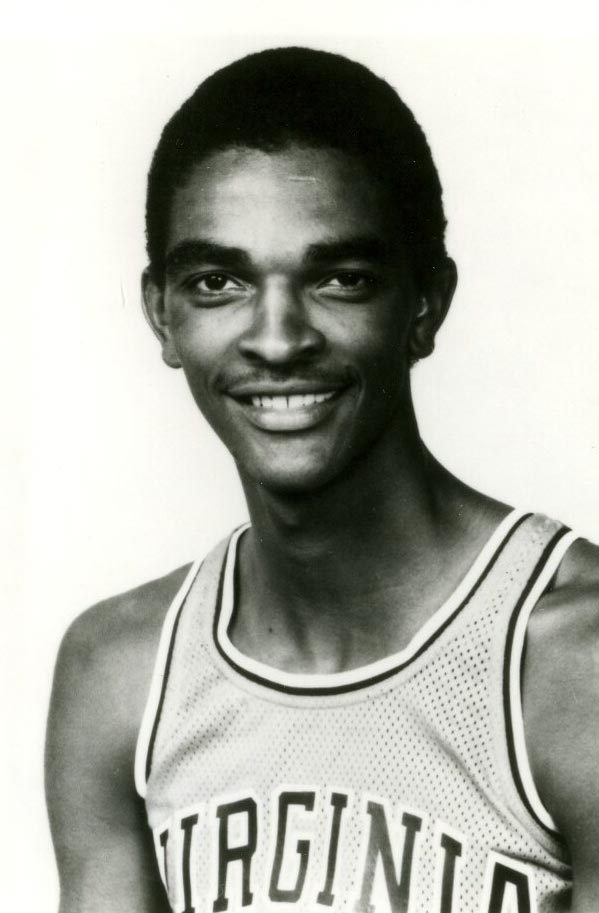 The Cavaliers already had Raker, Jeff Lamp and Jeff Jones (among others) and were coming off a modestly successful 1978-79 season in which they went 19-10 (7-5 in the Atlantic Coast Conference) and made the National Invitational Tournament.
With the addition of the ballyhooed Sampson, multiple trips to the NCAA Tourney seemed like a foregone conclusion.
But Sampson's first season didn't go as planned. After a 12-1 start, the Wahoos lost five of their last eight ACC games and were bounced by Clemson University in their first game of the ACC Tournament.
The Hoos didn't receive a bid to the 1980 NCAA Tournament, and, for the third year in a row, returned to the NIT, where they eventually beat the University of Minnesota – led by future Hall-of-Famer Kevin McHale – in the championship game.
"Even though we won the NIT, it was a little bit of a failure," Lamp said, "and I think having to live with that through the summer fueled us. We knew we were talented enough that we should be in a Final Four."
"Things changed that summer for us," Sampson agreed. "We were dedicated to getting back there the next year."
Virginia won the first 23 games of the 1980-81 season, then beat Villanova University, the University of Tennessee and Brigham Young University en route to the Final Four at the Spectrum in Philadelphia.
UVA had one of the best players in college basketball history in Sampson – who won the first of three consecutive national Player of the Year awards that season – but was far from a one-man show.
I don't think there was a smarter, tougher player than Lee Raker – and he was a great shooter," Lamp said. "He would have been an assassin today with just the way he could shoot with range. He would have been a killer with the 3-point line.
"Jeff Jones was mostly our point guard, but also did play some [shooting guard]. He was just incredibly smart and a great passer – probably the brains to our crew back then. We had Othell Wilson, Ricky Stokes, Terry Gates and Craig Robinson and just some really good role players. And we were pretty versatile as well. Most of us could play at least two positions."
Lamp himself was a deadly scorer, and still ranks second on UVA's all-time scoring list with 2,317 career points, behind Bryant Stith and two spots ahead of Sampson.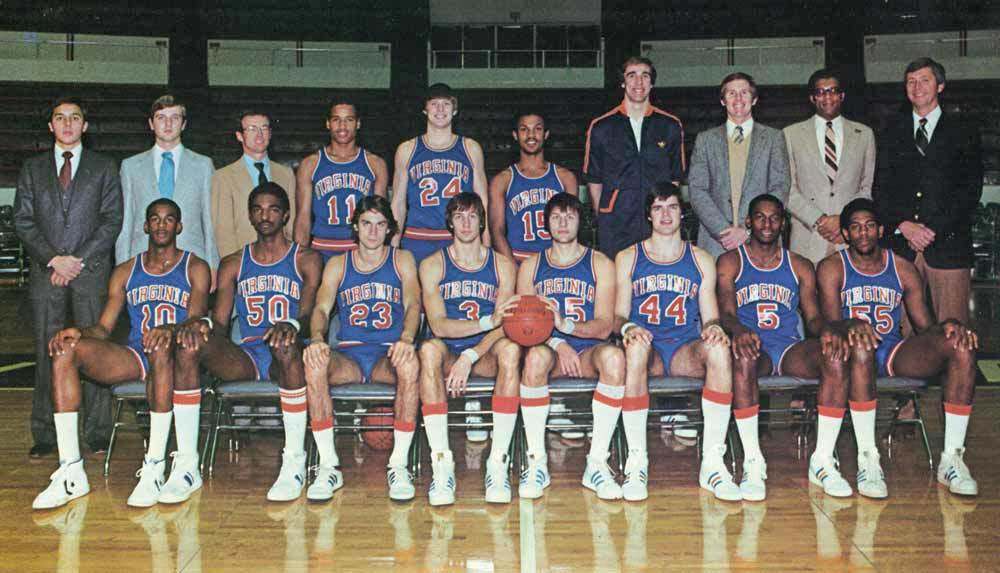 And then there was head coach Terry Holland.
"I don't even know the words to say … what an amazing man," Sampson said.
"He had a lot on his plate," Lamp said. "A lot of people would have loved to be able to coach Ralph, but it's not always so easy to bring in somebody with that talent level. To be able to fit him in, play to his strengths and still get stuff out of all the rest of us – that was great."
Much like Bennett does today, Lamp said Holland did not let the players' heads get too big as the team surged into the national spotlight.
"We were rated one or two most of that whole season, and he was able to help us keep our wits about us and stay humble and understand we were shooting for more than just regular-season things," Lamp said. "Being able to handle the success was a big part of it."
Having beaten the University of North Carolina twice during the regular season, UVA was confident heading into the season's third meeting in the national semifinal.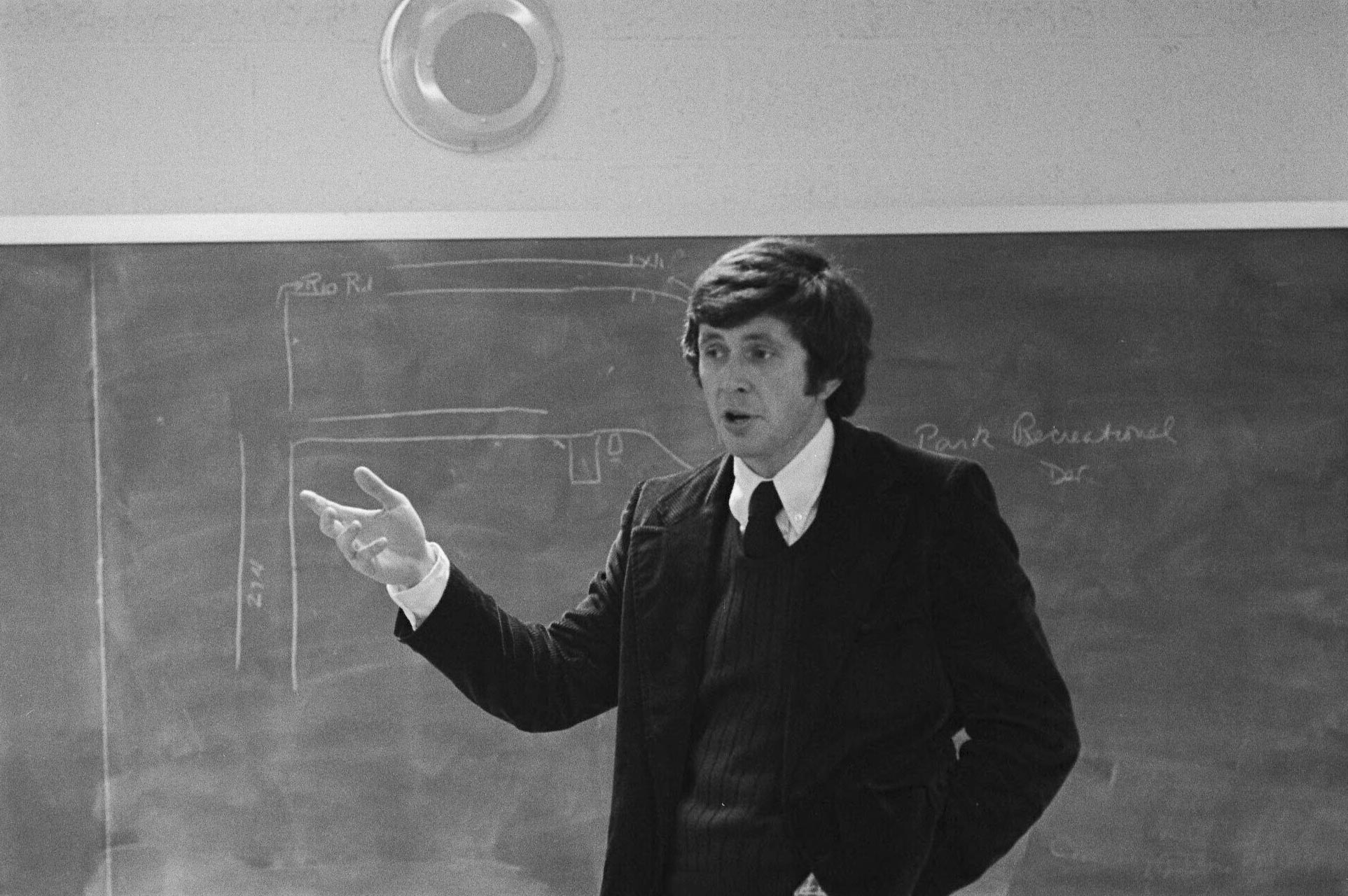 But in the game at the Spectrum in Philadelphia, UNC swingman Al Wood – who had averaged 18.1 points per game during the season – erupted for 39. "Everything was going in, and then the rim started looking like a big ol' tub," Wood told the Salisbury Post in a 2016 interview.
Roanoke Times sportswriter Doug Doughty, a UVA alumnus who was elected to the Virginia Sports Hall of Fame in 2018, said there wasn't much the Hoos could have done differently. "Virginia didn't blow anything," he said. "It was more Al Wood than it was Virginia playing poorly."
But that didn't take the sting out of the 78-65 loss.
"It was horrible," Lamp said. "It was great to have made the Final Four, but it was a thousand times worse to have lost."
Two days later, UVA beat Louisiana State University in what would be the last NCAA third-place game ever played.
Still, Sampson looks back on the experience as a whole with great pride. "Going from no NCAA bid the year before to the Final Four was a big turnaround," he said. "The dedication and the drive we had to get there was very special."