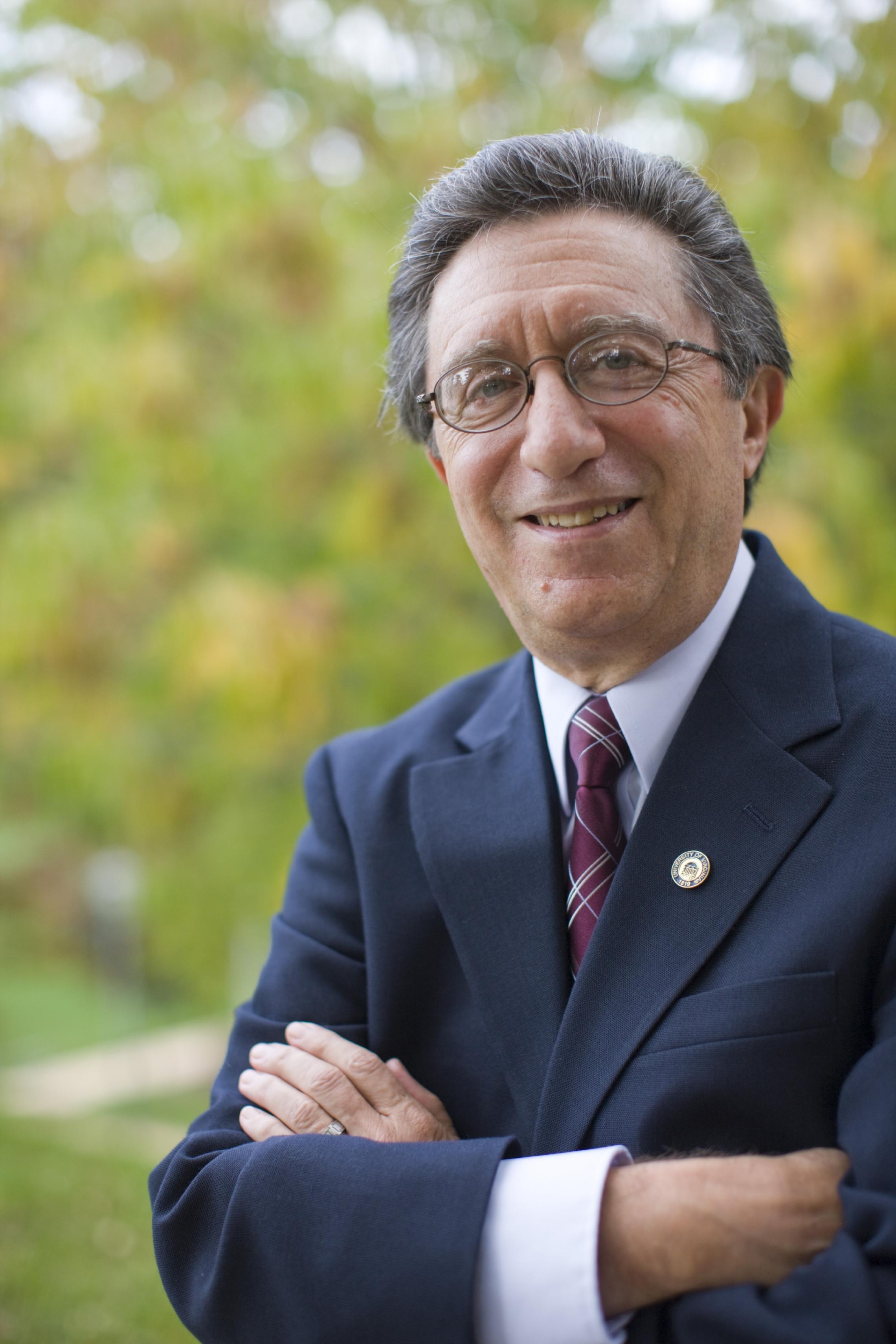 Gaining a better understanding of how individuals learn math could lead to societal benefits, including lower unemployment and health risks, and fewer incarcerations.
Dan Berch, a professor at the University of Virginia's Curry School of Education, is using a $73,000 grant from the Eunice Kennedy Shriver National Institute of Child Health & Human Development to organize a series of five annual conferences that focus on mathematical thinking and learning. His co-investigator is David C. Geary, Curators' Professor and Thomas Jefferson Fellow with the Department of Psychological Sciences at the University of Missouri, Columbia.
According to Berch, a review of large-scale national longitudinal studies conducted in Great Britain has shown that low numeracy (poor basic arithmetic, measurement and simple algebraic skills) is associated with costly special educational supports; truancy and exclusion from school, and a subsequently high rate of unemployment; increased health risks; and an increased risk of getting in trouble with the law[P1] [O2] .
To cover the diverse range of topics that are relevant to these issues, the series of conferences will host scientists from a broad spectrum of fields, including cognitive neuroscience, behavioral genetics, developmental psychology, animal cognition, psycholinguistics, mathematical learning disabilities and even research on human infants. In addition to speakers who are leaders in their respective disciplines, Berch will invite junior scientists and graduate students who will compete to present research posters at these meetings.
"One of several goals of these conferences is to connect the work around mathematics learning and development that is currently happening across a variety of fields, whose researchers typically do not communicate with one another," Berch said. Another goal is to produce a more comprehensive and integrative roadmap for future research.
Kathy Mann Koepke, director of the Math & Science Cognition & Learning-Development & Disorders Program at the Shriver Institute of Child Health & Human Development, said, "Math cognition and learning have profound impacts on the health and welfare of the American population. Building an expert and multidisciplinary cohort of scientists who can help parents, educators, employers, policymakers and health care providers understand how to best enable all Americans to use mathematical reasoning will benefit us all."
Berch said he hopes new partnerships formed through these events will lead to innovative research directions and novel tools for measuring mathematical reasoning.
"It is rare to find a venue that creates an opportunity to collectively look at mathematical thinking and learning from the perspectives of the more basic biological sciences – genetics and neuroscience, the behavioral sciences – developmental and cognitive psychology, and the more applied education sciences, such as educational psychology and instructional design," he said.
"The hope here is to arrive at a more thorough understanding of how mathematics is learned and to provide a stronger evidence base for improving math instruction."
The first conference will be held in Bethesda, Md., in the spring of 2013. The series will continue each spring through 2017.
---
 [P1]So the reason for understanding mathematical thinking wouldn't also, and perhaps more importantly, be to harness teaching math more effectively to yield a smarter population that ultimately would make the U.S. a leader in education and in a global market?
 [O2]You are correct. Nevertheless, these meetings are focusing more on the basic numerical , arithmetic, and pre-algebraic skills that the vast majority of citizens not specializing in math science related careers must acquire in order to live healthy and productive lives.
Media Contact
Assistant Director of Media Relations Office of University Communications
rpa@virginia.edu (434) 924-7189