The average weight of the offensive linemen starting for the Atlanta Falcons in the Super Bowl on Sunday is about 300 pounds. They are also among the world's best athletes.
This means the amount of force driving through their feet into the turf of NRG Stadium in Houston during the game will be massive – and it presents safety and engineering challenges unprecedented in other sports, according to Richard Kent, a University of Virginia professor of biomedical, mechanical and aerospace engineering.
"Turf toe, Lisfranc fracture, high ankle sprains – those are all injuries in which a better-designed shoe can be a protective mechanism," said Kent, who has been working with the NFL for years through UVA's Center for Applied Biomechanics to improve player safety through better equipment engineering.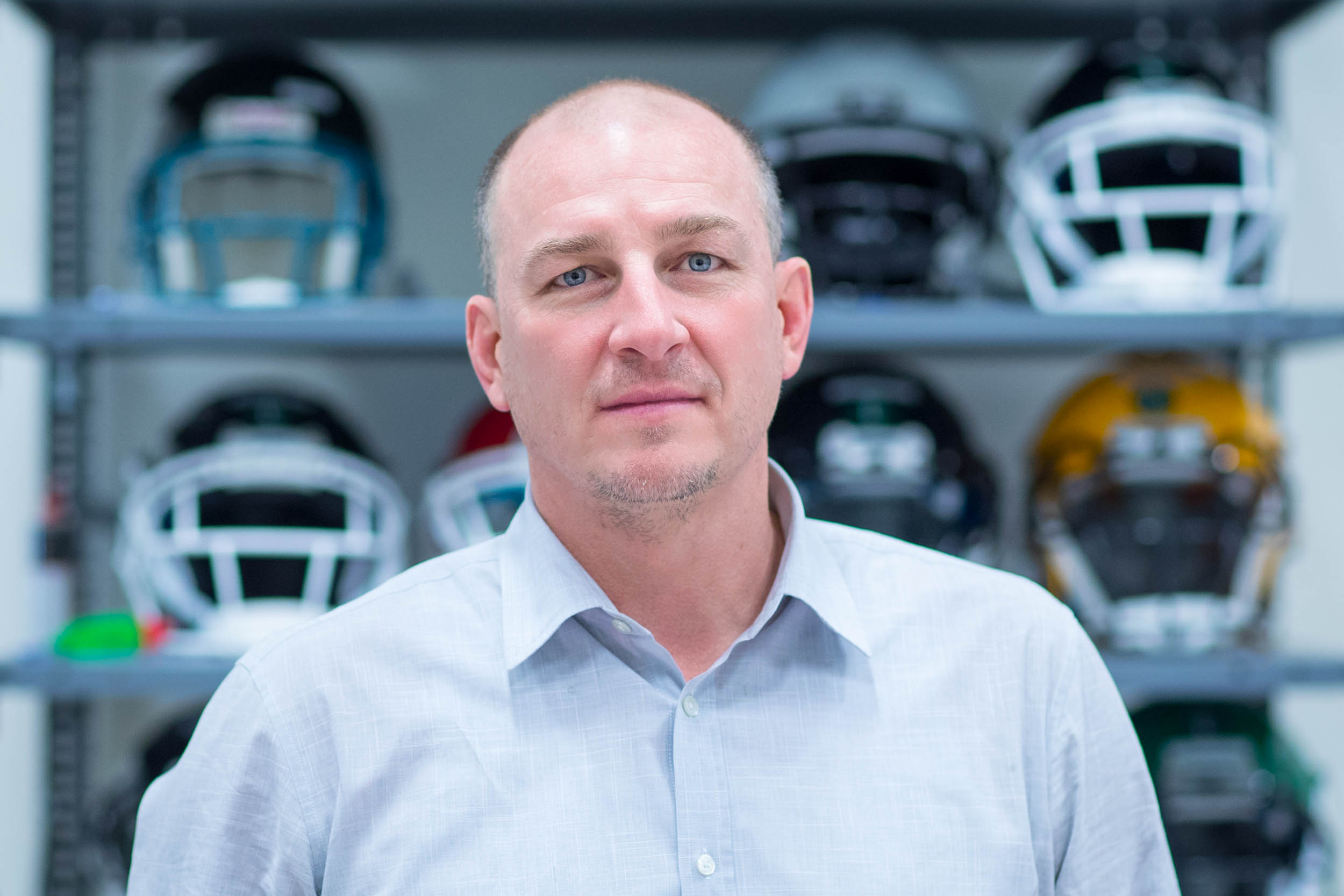 Richard Kent is a professor of mechanical & aerospace engineering, biomedical engineering, and emergency medicine and deputy director of the Center for Applied Biomechanics.
That work is the subject of a new video spot produced as part of the NFL's "Play Smart, Play Safe" initiative.
The video and accompanying story feature "The Beast," a shoe-testing machine from the lab that was built to replicate the loads that NFL players generate against the ground, Kent said.
The spot has been in regular rotation during NFL games and may make an appearance this weekend during the Super Bowl.
The center's work has already had big implications for NFL footwear. Entire cleat patterns have been discontinued, and one brand even created a mechanism to stiffen the shoe when it reached a certain level of flexion identified through Kent's research.
The implications are also spilling into the broader medical community. To research ways to engineer shoes that better protect against high ankle sprains – a common injury in the league – Kent and his colleagues created the most detailed computer model of the ankle to date. Orthopedic companies have already started to use the model in their work to create artificial joints for future ankle replacement surgeries, he said.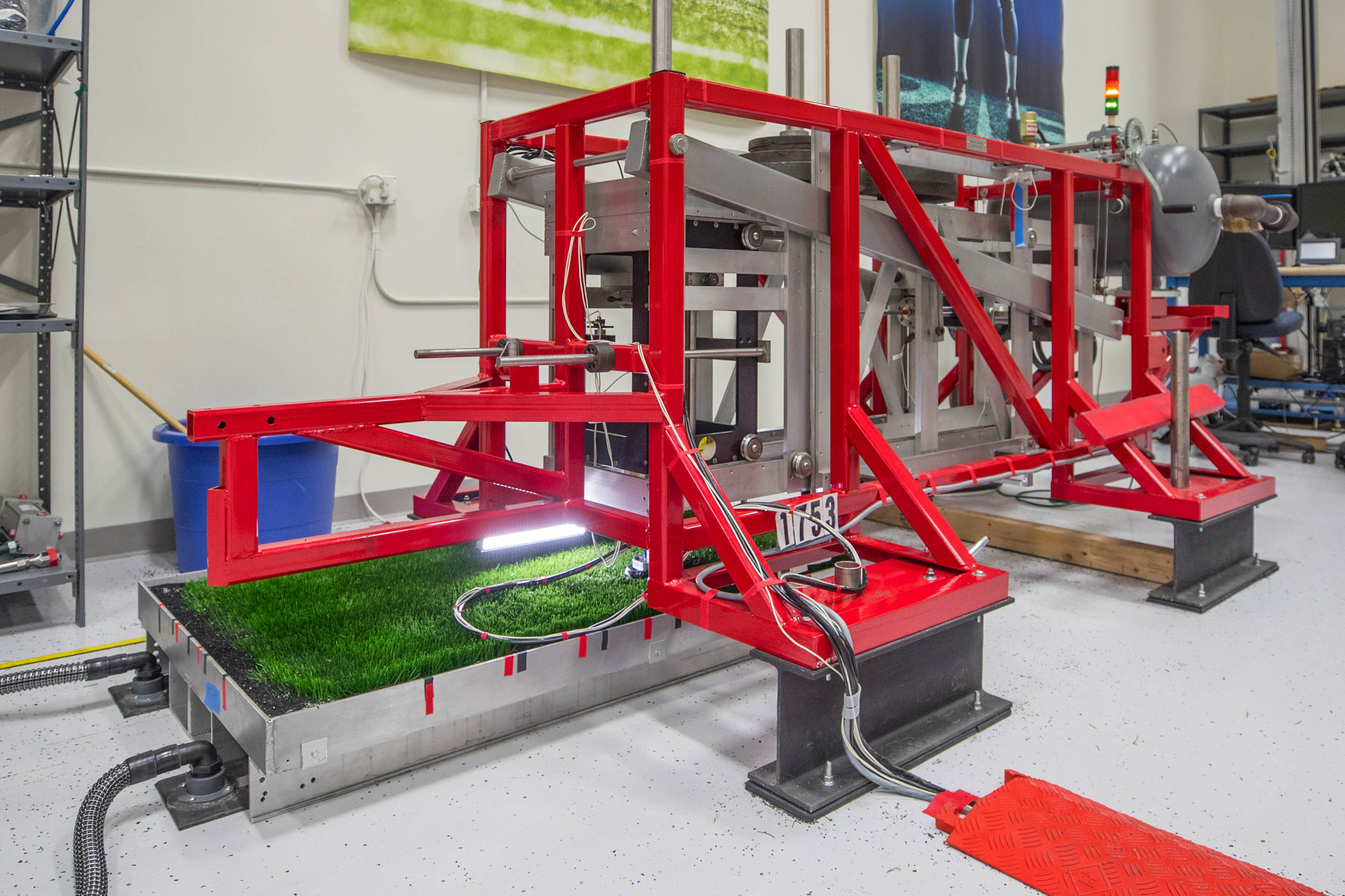 "The Beast" tests how much force it takes and how much torque it takes to get a shoe to release from different surfaces.
Kent envisions a future in which the league abandons shoe sizes altogether – actual sizes vary by brand, and more than half of NFL players have greater than a half-size difference between their feet, he said – and instead uses scans to create custom shoes for each player that maximize safety.
"We have right now a three-year research plan and it's continuously evolving," he said.
The center's work with feet and footwear is only part of the broader work Kent and colleague Jeff Crandall, the center's director, have been doing with regard to player safety. Read more about their work with concussions and other injuries.
Article Information
February 2, 2017
/content/help-beast-uva-researchers-are-making-nfl-safer