It was like Santa's workshop in February at the University of Virginia's Blandy Experimental Farm in Clarke County, where environmental sciences graduate student Kathryn LeCroy was busy learning to use power tools as she worked furiously to construct 100 wooden "bee hotels" for a project to monitor mason bee populations around Virginia.
LeCroy's problem was that February this year was unusually warm, and last year's bees, coaxed by the mild weather, might emerge early, seeking nectar from early-blooming flowers. If that happened, the bees would find their own natural "hotels" in which to nest, thwarting LeCroy's best-laid plans to understand how their populations may be changing.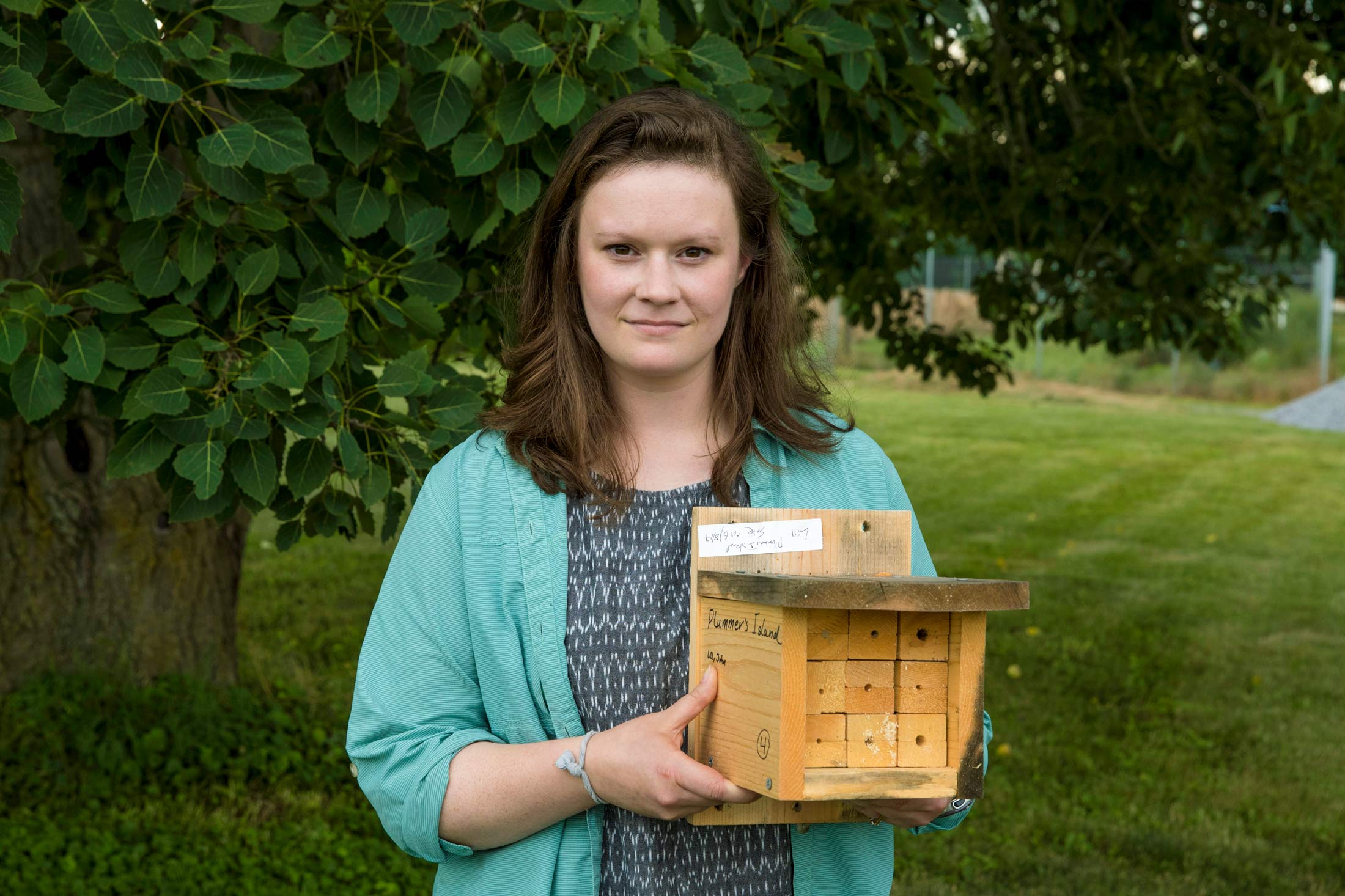 "I needed the mason bees to find my hotels and nest in them so I could accomplish my survey later in the spring," she said. "I was so worried I'd lose my chance.
Fortunately we had a cold March and most of the bees didn't come out until we had our hotels in place around the state."
Mason bees generally emerge in March from the previous year's nests. They go out and forage, serving as important pollinators for a range of wild and cultivated plants and crops. They are particularly important to apple, peach and pear farmers.
After mating, the females will nest through the spring in small cavities in trees and brush, where they deposit their eggs one by one in a long stack, interspersed with nectar and pollen. Then the adults die, while the eggs within the nests develop into larvae, which feed on the supplied nectar and pollen.
By late summer they are full-grown adults, waiting in hibernation until the next spring, when they will emerge and restart the process. "Isn't nature amazing!" LeCroy says as both question and statement.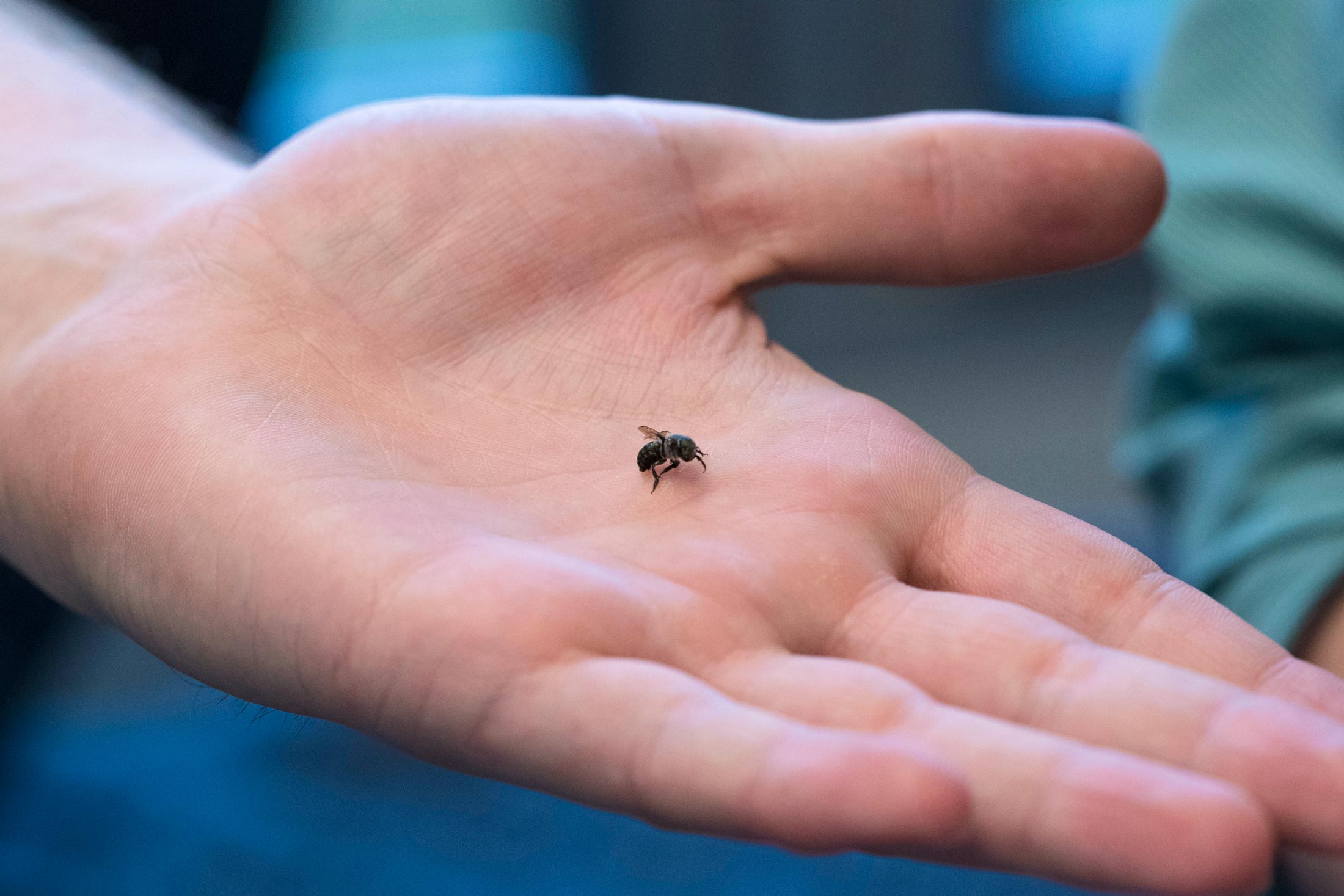 Nature is amazing, and that is largely because it is ever undergoing change – and species are making ongoing adaptations to those changes.
But some of that change can include declining native populations in an area, and the introduction – sometimes inadvertently, sometimes purposefully – of exotic species, which can compete for resources and introduce exotic diseases as well.
In the United States and worldwide, bee populations are in decline as a result of many factors, including habitat change, pesticide use, climate change and the introduction of non-native species.
LeCroy and her faculty mentor, UVA environmental scientist T'ai Roulston, are trying to get a handle on why one of Virginia's native mason bees, the blue orchard bee, is in decline, and how this relates to the proliferation of two non-native species of mason bees. One exotic, the Japanese hornfaced bee, was introduced in the 1970s by the USDA to aid orchard farmers with pollination (but it may carry with it a disease that could be detrimental to the blue orchard bee if it has "jumped hosts").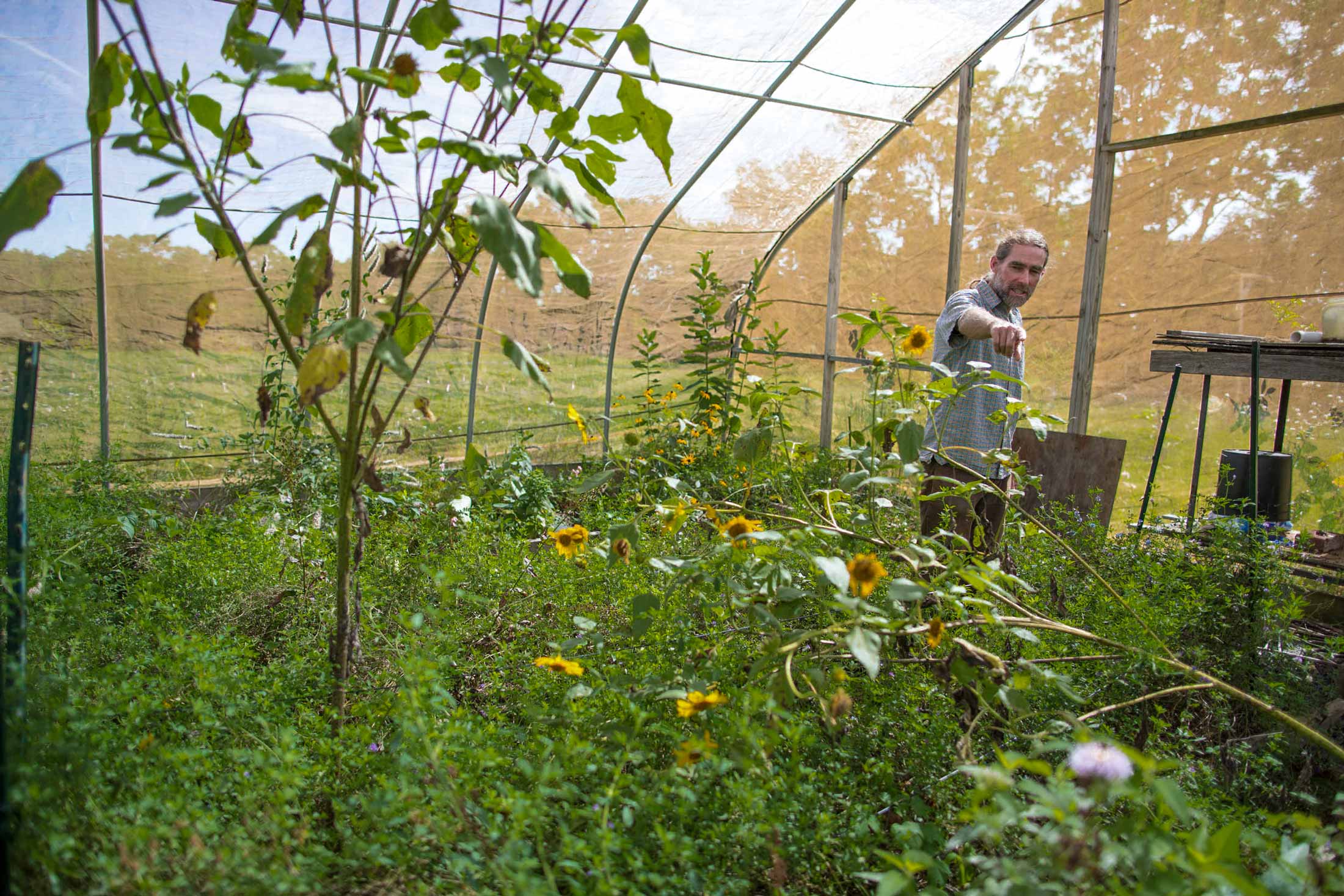 Another, also from Japan, is "spreading like crazy," according to Roulston, but scientists do not know how it got here or how extensively it is distributed.
"There is no good population data in Virginia on the native and exotic species, so we want to monitor these populations and build a database," LeCroy said. "This will help us understand what's happening, and possibly why."
She organized a statewide citizen science project, enlisting the help of members of the Virginia Master Naturalist Program, an organization of ardent amateur naturalists. In March, LeCroy hand-delivered 98 of her homemade bee hotels to Virginia residents in urban, rural and forested locations across Virginia, from Northern and Central Virginia to the Eastern Shore, Hampton Roads and the southern part of the state. She also distributed 45 bee traps to capture a good sample of all the bee species that inhabit the same areas where mason bees check into the "hotels."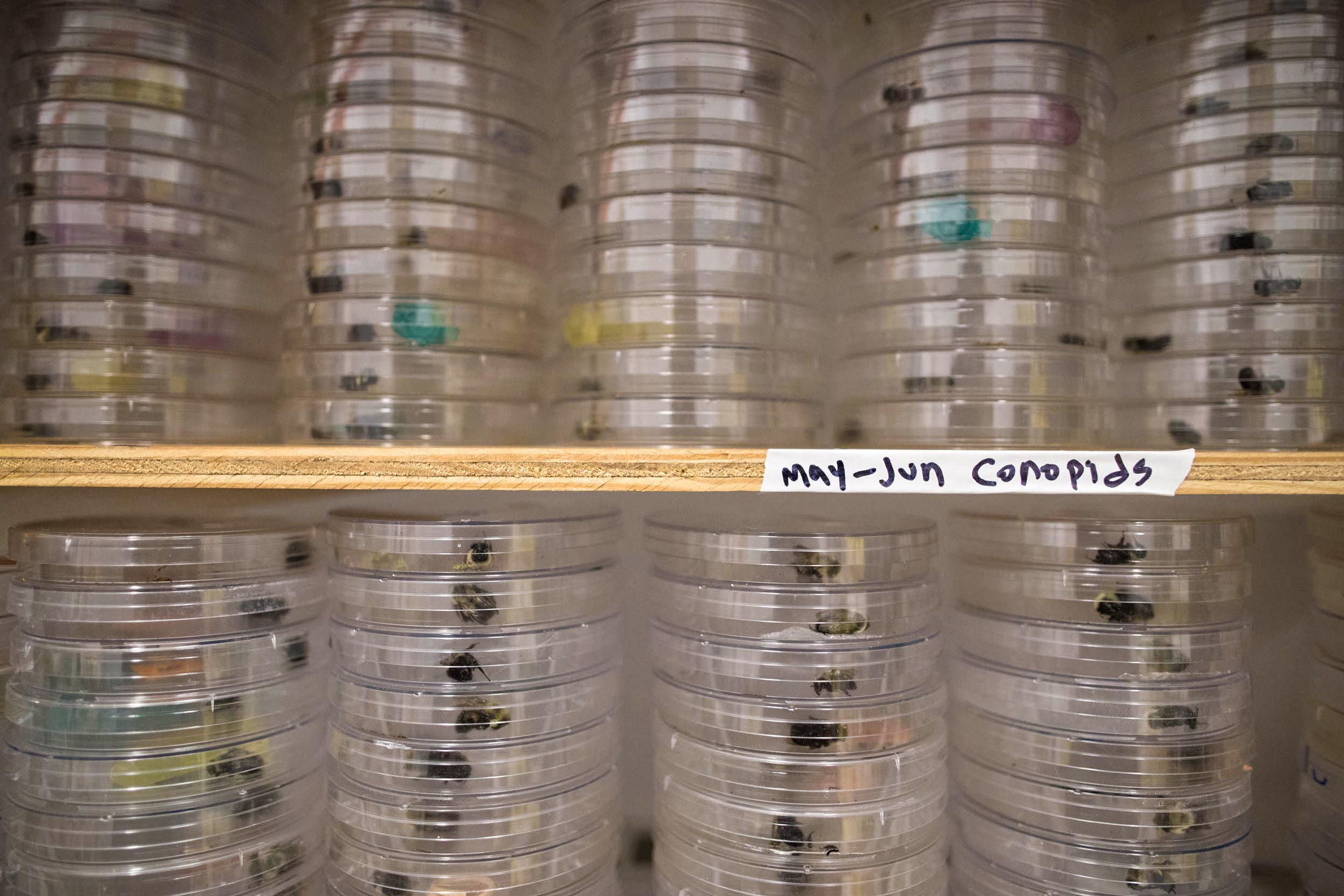 "I received such an enthusiastic response to my request for volunteers to lend us their time and their property," LeCroy said. "Forty-five people volunteered within 24 hours after I sent out my request, and ultimately more than 200 were interested. We were limited only by the number of hotels we had and our ability to handle all the collected specimens."
LeCroy said one of the best parts of the project was traveling around and meeting participants. "I got to visit the nooks and crannies of this beautiful commonwealth and met marvelous, engaged Virginians," she said. "We're committed to each other, and keeping in touch. Once we have data, we will share it with the volunteers who helped make this study possible."
"This is a nice example of citizen science and education coming together," Roulston said.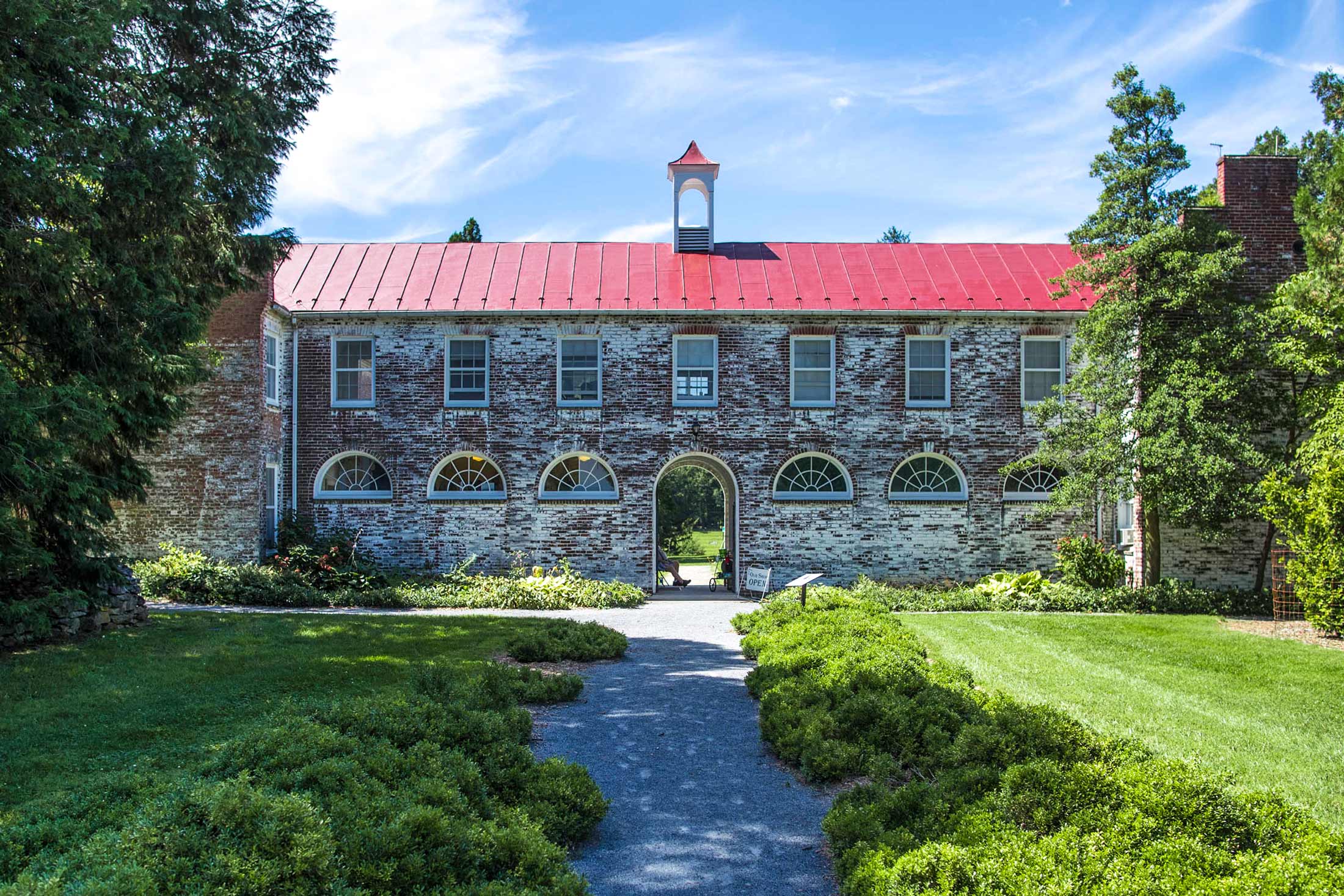 LeCroy and Roulston recovered their occupied bee hotels and specimens from their traps at the end of May and now are beginning the arduous work of identifying and counting the collected bees. LeCroy is expediting the process with the help of a UVA undergraduate, third-year biology major Noah Jacobs, and high school student Adeline Pratt, both volunteer interns.
LeCroy also will learn DNA analysis techniques during a visit to Cornell University this fall and will use those skills to identify diseases that may be carried by the study's specimens.
"By the end of this year, we will know a lot about the abundances and distribution of mason bees in Virginia and other species as well, and whether or not diseases are shared between species," LeCroy said. "For the first time we should have a good understanding of what's happening with these important pollinators in Virginia."
Article Information
June 28, 2017
https://news.virginia.edu/content/help-citizen-scientists-uva-researchers-count-virginias-bees