Leif Fredrickson has turned lead into gold.
Fredrickson, who earned his Ph.D. at the University of Virginia in May, has been awarded the 2017 Council of Graduate Schools/ProQuest Distinguished Dissertation Award in the Humanities and Fine Arts for his dissertation, "The Age of Lead: Metropolitan Change, Environmental Health, and Inner City Underdevelopment."
A panel of graduate deans with expertise in humanities and fine arts selected his dissertation from a field of 65 dissertations from institutions throughout the United States and Canada.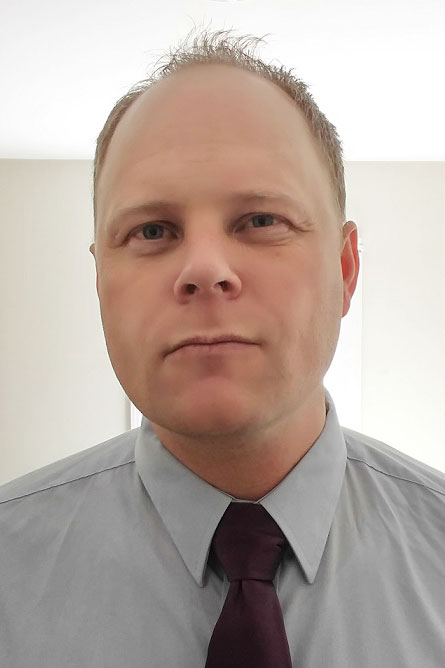 Leif Fredrickson's dissertation focused on the disproportionate impact of lead poisoning on inner-city Baltimore in the 20th century. (Contributed photo)
Fredrickson's research analyzes the history of lead poisoning in Baltimore in the 20th century, including how broad social processes – especially suburbanization – produced inequalities in environmental exposure, and how unequal exposures across racial and socioeconomic lines contributed to long-term social inequality. Chapters of the dissertation examine lead exposure from industries, housing deterioration, automobiles, lead-acid batteries and the re-mobilization of lead in soil.
In addition to a $2,000 prize, the award would help him in his search for a teaching position, said Fredrickson, who is currently living in his native Missoula, Montana.
He received a bachelor's degree in cognitive science from Vassar College and a master's in history from the University of Montana before pursuing his doctorate at UVA,.
Fredrickson, 39, said he had started out as a historian of the rural West, but shifted to a more urban topic. His master's thesis dealt with the impact of development at Flathead Lake, Montana on the Salish and Kootenai Native American tribes.
"I came to UVA to study environmental history," he said. "I got looking at the impact of lead on people and I chose Baltimore because it had very good records on lead poisoning."
Fredrickson used geographic information system mapping, combined with demographic data and aggregate data on lead exposure, coupled with records of lead poisoning incidence drawn from the Baltimore Department of Health and The Johns Hopkins University School of Medicine to determine the impact of lead poisoning and the specific populations affected by it over the 20th century. He worked with Edmund Russell, an environmental historian formerly in UVA's School of Engineering and Applied Science, and with UVA historian Brian Balogh, who he said was very helpful in shaping the final product.
"Leif is one of the most talented Ph.D. students I have trained in my 30 years of teaching," Balogh said. "It has been a pleasure working with him.When published, his dissertation will make a significant impact on the fields of environmental history, urban history and U.S. political history."
Although UVA has had finalists for this award in the past, Fredrickson is its first winner in any category since the awards' inception in 1981, according to Phillip A. Trella, assistant vice president in the Office of Graduate and Postdoctoral Affairs.
"This award is designed to honor scholars whose dissertation represents original work that makes an unusually significant contribution to the humanities and fine arts," said Suzanne T. Ortega, president of the Council of Graduate Schools. "This dissertation represents the very best of early-career scholarship in this discipline."
Karen Parshall, Commonwealth Professor of Mathematics and History and chair of the history department, called the award "a great coup for the graduate program in the Corcoran Department of History."
"We have an extremely talented group of graduate students and a graduate faculty – including Leif's advisers, Brian Balogh and our former colleague in the School of Engineering, Ed Russell – devoted to the training of the next generation of first-rate historians," she said.
Article Information
December 8, 2017
/content/history-grad-student-writes-nations-top-humanities-dissertation