As the pandemic-driven, hybrid semester of living and learning continues at the University of Virginia, the Medical Services team at the Department of Student Health and Wellness has been working around the clock.
They've refined testing protocols, established new communications and data systems, created a call center specifically dedicated for potential exposures, partnered with UVA colleagues to connect students with other University resources, and trained recently hired staff on appropriate patient care and follow-up related to COVID-19. They also established a central web hub with FAQs and other information from Student Health.
In August, Dr. Chris Holstege, executive director of the Department of Student Health and Wellness, told UVA Today about how his team has been preparing since March to care for students amidst the pandemic. UVA Today recently checked back in with Holstege to see how his department has evolved to address the ever-changing effects of the pandemic to serve students and keep the greater Charlottesville community safe.
Q. What's going on behind the scenes at Student Health and Wellness regarding COVID-19 testing and care?
A. A tremendous amount of work! First and foremost, our Medical Services team is communicating with and testing students who have symptoms associated with COVID-19 or have been in close contact with a person with COVID-19. Our energy and efforts are directed toward education, care, testing and follow-up for students who are likely sick with this infection.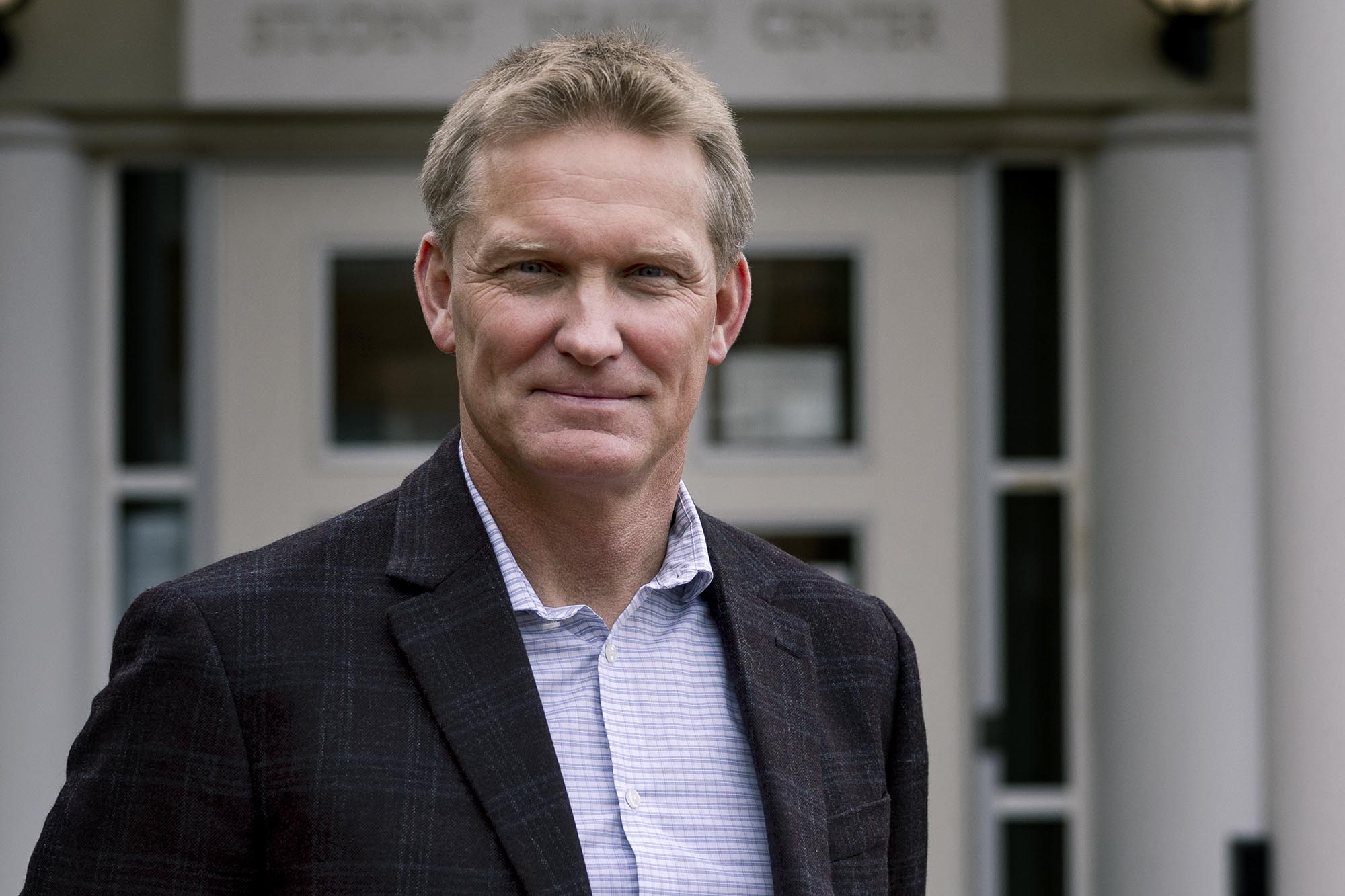 I'd like to dispel the myth that college-aged students won't feel ill if they contract the disease. We are seeing students who have moderate to severe symptoms, and urge our students to take COVID-19 very seriously.
Q. How are you handling the increased demand?
A. In addition to care and testing, we have rapidly set up a dedicated call center staffed with UVA graduate students who have been trained to help students who think they've been exposed to COVID-19. That call center has been live and running for about four weeks.
The staff focus on answering whether a student would be considered a "contact" based on the Centers for Disease Control and Prevention's definition and the need to go into quarantine before the Virginia Department of Health officially performs contact tracing. They also refer students with symptoms to our providers for a COVID-19 screening.
This call center, along with testing, is to help rapidly stop the spread of disease among our University community.
The University has detailed its plans on prevalence testing for asymptomatic students, which includes a UVA Health System satellite location at the Student Activities Building. It also announced a new type of saliva testing that will roll out over the remainder of the semester.
Q. What can students expect when they call Student Health and Wellness for COVID-19 care and testing?
A. If a student thinks they have symptoms or they may have been in close contact with someone infected with COVID-19, they should immediately go back to their room or residence and minimize all contact with others. They should call Student Health and Wellness as soon as possible.
Once on the phone with us, the first question asked is whether the student has any symptoms or potential exposures. Students should know that not all exposures are close contacts. The Virginia Department of Health defines "close contact" as living with a person who has COVID-19, providing care for a person who has COVID-19, being within six feet of a person who has COVID-19 for at least 15 minutes, or having exposure to respiratory secretions – for example, being coughed or sneezed on or kissing.
Q. What happens if a student has symptoms?
A. If a student has symptoms of COVID-19, we'll schedule them for a testing appointment – usually that same day or the next.
If the student meets the definition of a "close contact" as defined by the Virginia Department of Health, we'll schedule a testing appointment five to seven days after the initial contact with that person – in accordance with the Virginia of Department of Health's guidelines. In the meantime, we'll work with the dean on call to set up quarantine housing if the student lives on Grounds.
Students should know that even if their test is negative, the 14-day quarantine directive would still be the same.
If students live off Grounds, they should quarantine at their residence and away from their housemates. If it is safe to do so, they may also return home.
Q. How quick are turnaround times for call-backs and testing?
A. Right now, the typical timeframe for a call, a testing appointment, and results is between 24 to 48 hours. This varies by the situation, of course, and as time goes on, will vary according to the numbers of students and community members who need testing.
We'd also like to encourage students to check the "HealthyHoos" patient portal, their email, and their voicemail regularly if they've had any testing done at Student Health and Wellness. We use these platforms because they are secure, and we want to ensure privacy for any private medical information.
All COVID-19 testing done at Student Health and Wellness is sent through UVA Health's Medical Center lab, and their turnaround time can be found on UVA's COVID Tracker dashboard.
Of note, students' health insurance providers will be billed for this COVID-19 test by UVA Health. Any related care visits with a Student Health and Wellness provider that accompany the test are of no further cost for UVA students who have paid the comprehensive health fee with tuition.
Article Information
September 30, 2020
/content/how-student-health-and-wellness-has-evolved-support-students-during-covid-19