David Darling does not view himself as a hero. "I just did my job," he said.
On Darling's first day of work as a lifeguard on Weekapaug Beach in Rhode Island, his job included helping to rescue the pilot of a downed airplane.
Darling, 18, who will enter the University of Virginia in August as a first-year student, was four hours into his first-ever shift as a lifeguard on June 18 when he saw a small airplane approach low in the east.
"We were standing by the water – it was about 12:30 p.m., and we saw the plane," he said. "The left wing dipped down and hit the water first. It spun around and the cabin was in the water and the tail was in the air."
The airplane had crashed into the Atlantic Ocean about 200 feet from shore. Darling was working with 15-year veteran lifeguard Curt Dumas, who also is an emergency medical technician. Darling grabbed a torpedo-shaped, 3-foot-long floatation device, while Dumas took a rescue board. Before heading to the wreck, the two lifeguards ordered everyone out of the water.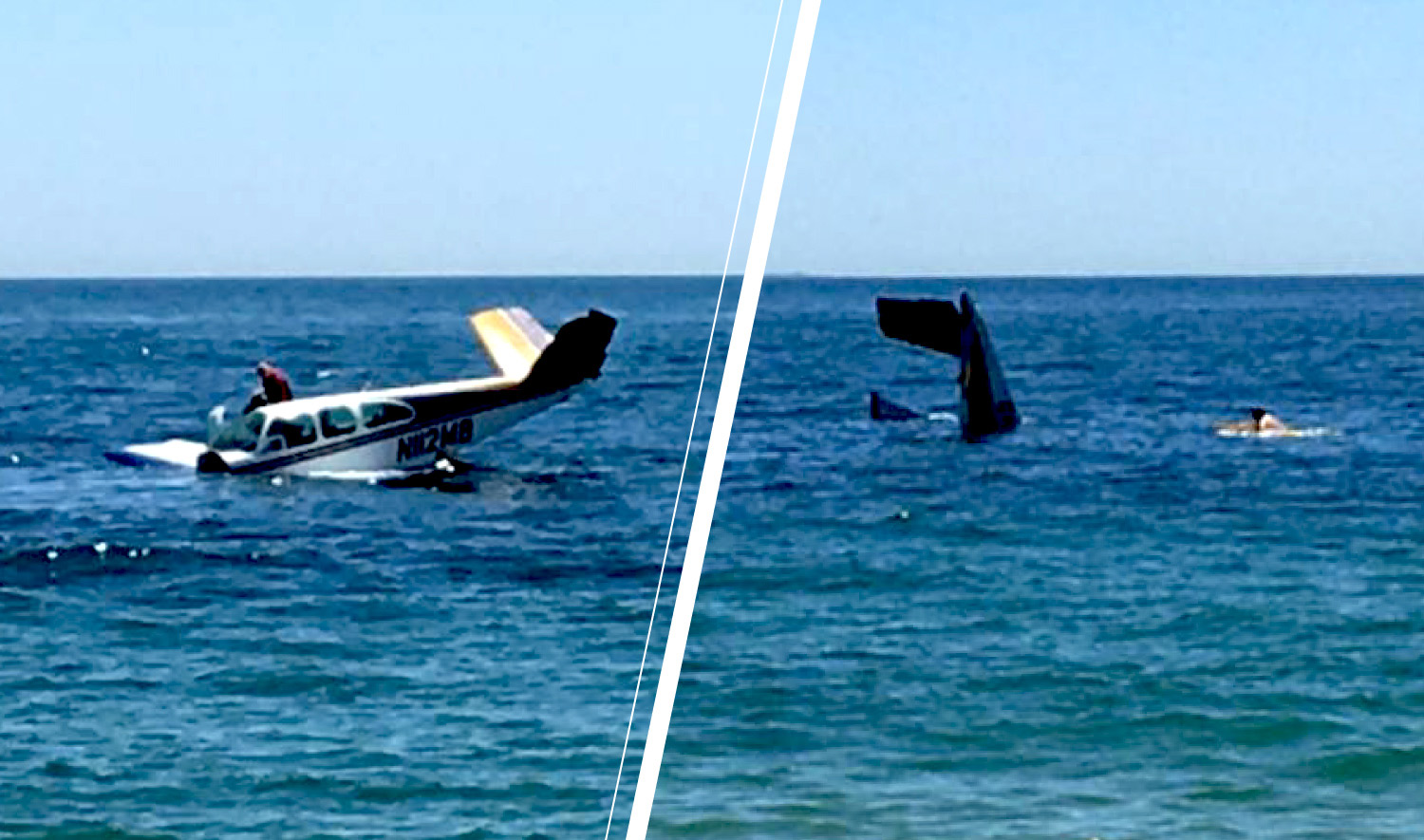 "We couldn't watch other swimmers while we were performing a rescue," Darling said. "We had to keep the others safe. We didn't know if there was fuel leaking from the plane."
Dumas paddled while Darling swam. When they reached the pilot – identified in media reports as 62-year-old Alexander Piekarski of East Moriches, New York – they found him conscious, but bleeding. Darling asked if there was anyone else in the plane, was told no, and then double-checked the cabin himself. When he was satisfied Piekarski was alone, Darling and Dumas clipped him to the board and paddled him ashore to be checked out medically.
(Beachgoers captured some video of the rescue.)
Darling said by the time they reached the beach, the Rhode Island State Police, the fire department and the rescue squad were all waiting for them.
Darling said the Coast Guard came the next day with a barge and pulled the plane from the water. The cause of the crash is under investigation.
According to media reports, Piekarski had been flying a four-seat Beechcraft Bonanza from New York's Long Island to Taunton, Massachusetts when the plane began losing power. He tried unsuccessfully to reach a nearby airport before ditching in the ocean to avoid injuring people on the beach. Piekarski was taken to a hospital and treated for unspecified, non-life-threatening injuries.
Darling said when the plane first approached, "I was thinking, 'Wow, he's flying really low.' But then when it crashed, your training kicks in. There were injured people to rescue. We had to think of the safety of the crash victims and of the other people swimming. You just think of the best way to get things done."
After it was over and the adrenaline wore off, he said he kept thinking, "I can't believe that just happened. That was surreal."
Darling said while he had never trained specifically to deal with an airplane crash, he knew he could rely on his training.
"I learned that nothing goes exactly as we trained for," he said. "But I knew how to keep cool. I knew I could go in and rely on myself."
Since then, the Greenwich, Connecticut resident and Deerfield Academy graduate admits his work life has been anticlimactic. An employee of the Weekapaug and Shelter Harbor Fire District, he rotates among three beaches and a docking area where people swim. He said he has been coming to this area of Rhode Island since he was a child and is very familiar with it.
"On a normal day, you show up for your shift, pick up the area on the beach, get the tides and temperatures, identify threats, watch the kids and the older people," he said. "About 99 percent of this job is preventing emergencies."
Darling plans to work as a lifeguard until he comes to UVA in August. He is already  familiar with the school, since his parents, Frederick "Terry" and Elizabeth Darling, both graduated from the College of Arts & Sciences in 1991, and his grandfather, Alan Lee, was a 1959 graduate of the College.
Article Information
July 1, 2016
/content/incoming-first-year-uva-student-helps-rescue-pilot-downed-ocean