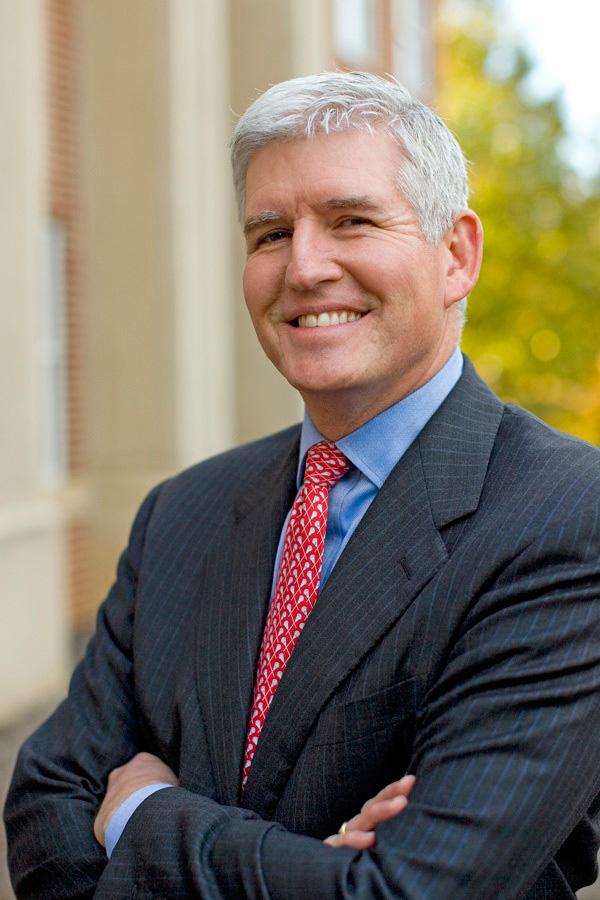 May 7, 2008 — Allen W. Groves, a 1990 graduate of the University of Virginia School of Law, will become the University's associate vice president and dean of students on June 1. He has served as the interim dean for the past nine months.
Patricia M. Lampkin, University vice president and chief student affairs officer, made the announcement today. Lampkin said she is extremely pleased with the work of the search committee and looking forward to Groves' continued leadership in the Office of the Dean of Students.
"Allen has demonstrated a strong commitment to the institution and to students and their families," Lampkin said. "He impressed the search committee and many with whom he interviewed with his readiness to embrace innovation balanced with a desire to maintain traditions, his management of crisis situations, his legal training, his work in mentoring students, his supervisory experience and his professional approach."
Groves will work closely with Lampkin in the day-to-day management of the Division of Student Affairs. He will be responsible for numerous offices that touch the daily lives of University students, including the Center for Alcohol and Substance Education, Fraternity and Sorority Life, Newcomb Hall, Orientation and New Student Programs, Off-Grounds Housing and Residence Life.
A practicing attorney since 1990 with significant expertise in labor and employment-related matters, Groves left a partnership with Seyfarth Shaw LLP of Atlanta to join the University and pursue his longtime interest in higher education. He said that after graduating from law school, his goal was to one day return to work at the University. In May 2006, he became the development officer for Student Affairs, a position he continued to hold while serving as the interim dean. 
"I have a powerful and abiding love for this institution and I am both humbled and overjoyed by this opportunity to serve as the dean of students," Groves said. "I have worked diligently since August to broaden the perception of the office. We want to be seen as a hub of student life, a place where we are engaging students on a daily basis and helping them succeed – and flourish – while they are here."  
As a law student, Groves became deeply involved in undergraduate student life. He was an area coordinator in Residence Life for two years, responsible for supervision of resident staff in 11 first-year residence halls. He also served as counsel for Residence Life in University Judiciary Committee hearings, conducted sexual assault prevention training and became an advocate for student self-government.
"I believe that student self-governance is a critical part of why our students leave the University well-prepared to be citizen leaders," Groves said. "I will always work to ensure the continued vitality of that system." 
His volunteer and civic involvement includes serving on the board of directors of Pi Kappa Alpha fraternity since 1998. From 2004 to 2006, he served as president, and prior to that was vice president and legal counsel. In April 2008, Groves was elected to the board of directors of the National Interfraternity Conference.
Groves also is a member of the State Bar of Virginia, the State Bar of Georgia and the American Bar Association. He received a bachelor's degree in history from Stetson University in 1982.
He succeeds Penny Rue, who resigned in August 2007 to become vice chancellor for student affairs at the University of California-San Diego.