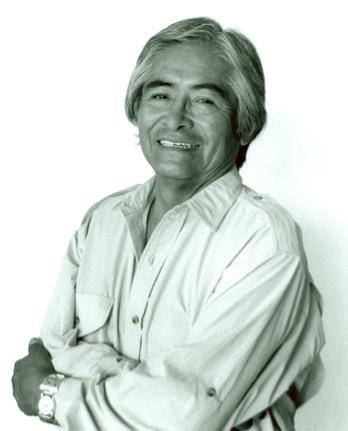 Simon Ortiz, one of the key figures of the American Indian literary renaissance that began in the 1970s, will read from his work Friday at 7:30 p.m. at the University of Virginia Bookstore. The reading is free and open to the public.
Ortiz, who is Acoma Pueblo, is an internationally acclaimed poet, writer, essayist and editor, as well as Regents Professor of English and American Indian Studies at Arizona State University. His books, including "Out There Somewhere," "from Sand Creek," "Woven Stone," "Men on the Moon" and "After and Before the Lightning," have been published in the U.S., Germany, Italy and China, and are forthcoming in Spain and Korea.
Ortiz is currently managing editor of RED INK: International Journal of Indigenous Literature, Art, Humanities. He teaches indigenous American literature with a special focus on indigenous de-colonization and liberation.
Among his awards are a National Endowment of the Arts fellowship, a Lila Wallace-Reader's Digest Award, a Lannan Foundation Artist Residency Award and a Golden Tibetan Antelope Award for International Poetry.
His visit is hosted by the Virginia Indian Nations' Summit on Higher Education, which meets annually at either U.Va. or Virginia Tech. Tribal representatives and university administrators discuss the improvement of American Indian studies curricula at partnering institutions and how to increase the enrollment of American Indian students in Virginia colleges and universities. The summit is sponsored by the Virginia Foundation for the Humanities' Virginia Indian Programs, which help to redress centuries of historical omission, exclusion and misrepresentation. These programs create opportunities for Virginians of all ages, as well as visitors to the state, to learn about the history and cultures of Virginia Indian people and communities, past and present.
Funding is provided by the Office of the Executive Vice President and Provost and Office for Diversity and Equity at the University of Virginia, the Office of the Provost at Virginia Tech and the Virginia Foundation for the Humanities.
Media Contact
University News Associate Office of University Communications
anneb@virginia.edu (434) 924-6861